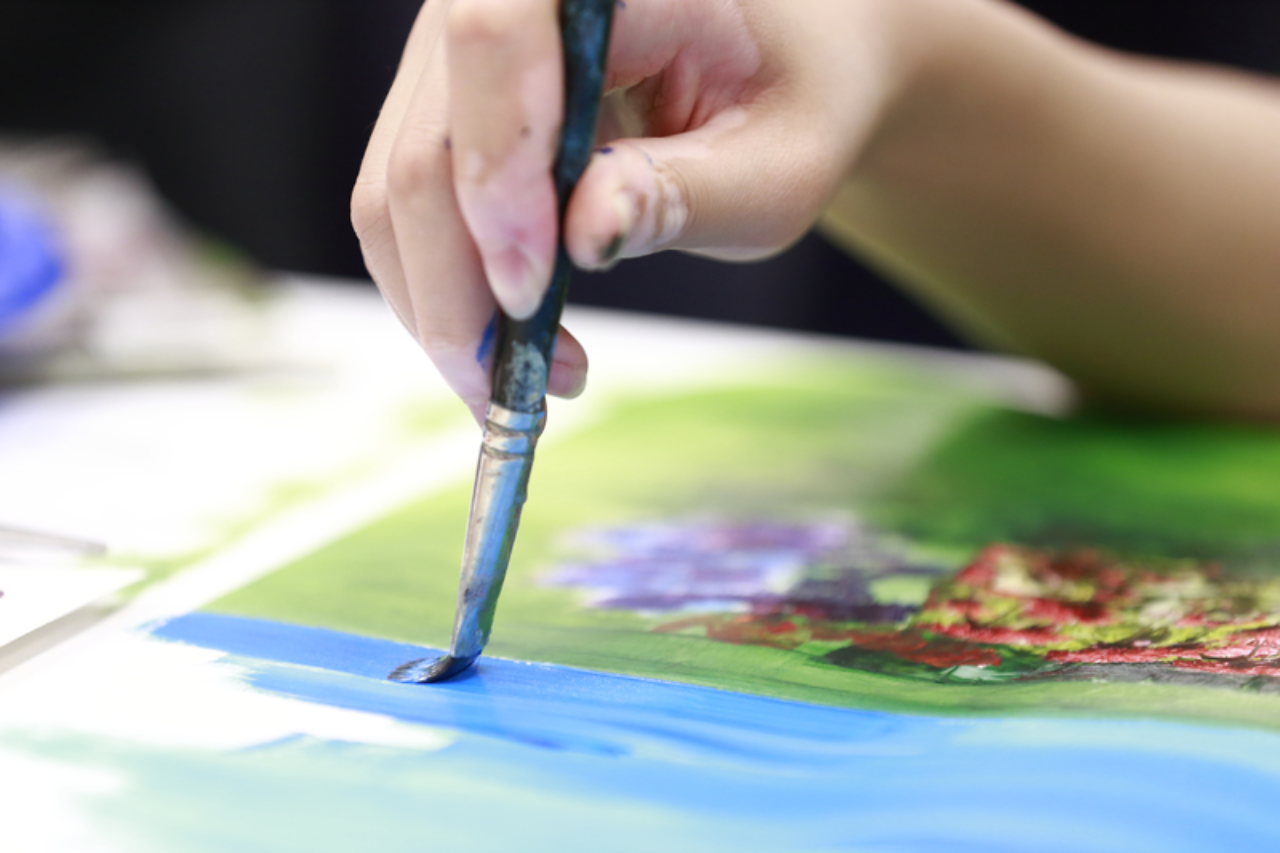 Make art and go behind the scenes with Emily Carr University and Richmond Art Gallery!
Youth Art + Culture Lab is an exciting partnership between Emily Carr University and Richmond Art Gallery, providing youth aged 12–15 an opportunity to build confidence and develop diverse creative skills through behind the scenes, hands-on and interactive sessions with local and international artists, art gallery professionals and Emily Carr instructors.
Program Details
Youth Art + Culture Lab meets twice a month from October to April. These Sunday sessions run 1:00pm to 4:00pm PST and alternate between the Richmond Art Gallery and Emily Carr University. Program activities for 2021-2022 are expected to take place online and in person. A detailed schedule will be provided after registration closes in mid-September.

Dates: October 3, 2021 - April 24, 2022, with breaks for holidays and closures.
Classes are scheduled on alternating Sundays of each month.
Course Code: CETP 330 F001
Ages: 12-15 years
Tuition fee: $463.50
YA+CL 2020-2021 Online Delivery & COVID-19 Response
Emily Carr University is preparing for a safe return to on-campus activity this fall, shaped by public health guidelines, as well as BC's Go-Forward Guidelines for post-secondary institutions. All CS students will be required to complete our COVID19 Safety Orientation as part of their on-boarding prior to their arrival at campus. As always, Emily Carr University's top priority is the health and safety of our students, instructors and staff.
In keeping with this, the Youth Art + Culture Lab 2021-2022 is expected to be delivered in a hybrid format, with sessions taking place online and in person. Emily Carr University and the Richmond Art Gallery are committed to offering meaningful art education to youth and teens, and invite students to expand their understanding of art, grow their skill-sets and develop their portfolio through YACL. As always, this dynamic and engaging program will be delivered to the highest educational standard, and instructed by award-winning artists and designers.
For up-to-date information on ECU's response to COVID-19, visit the website:
https://www.ecuad.ca/about/news-and-media/covid-19
Register
Registration for Youth Art + Culture Lab 2021-2022 is now closed. Subscribe to our Teen Newsletter to stay updated on upcoming programs!
For program questions, please contact:
teens@ecuad.ca


Offered in partnership with the Richmond Art Gallery