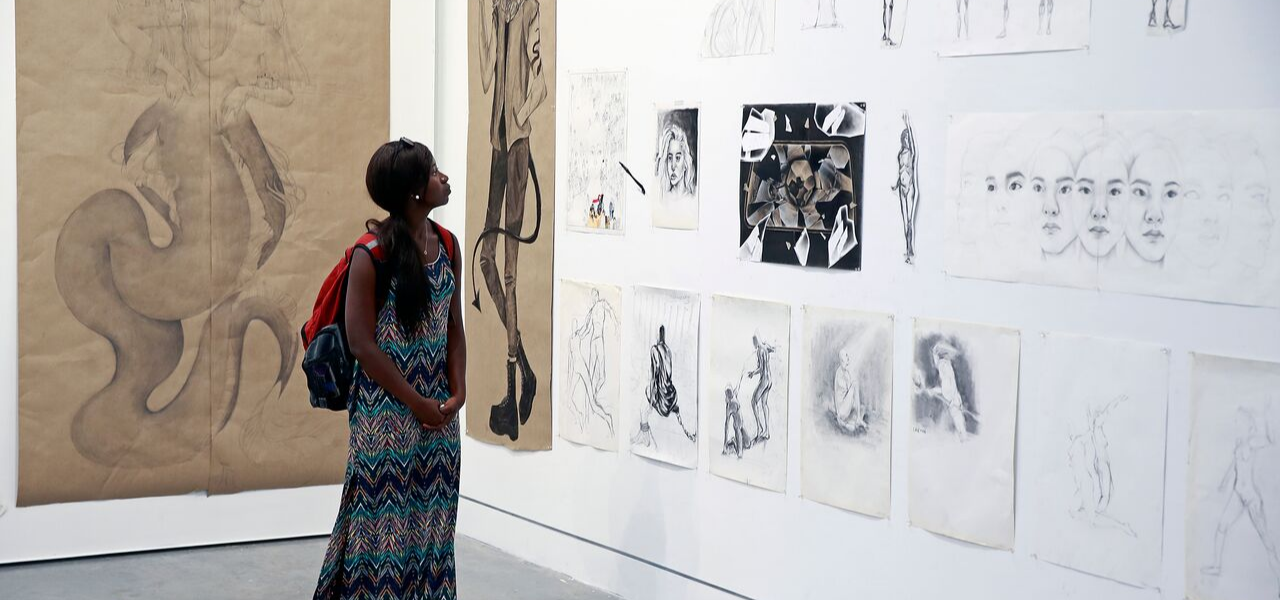 Develop your life drawing and observational skills in this intensive two-day workshop. Exploring a range of media and methods, students will learn how to draw the human figure by working with a live model. Through a range of exercises, students will use gesture, line, proportion, composition, volume, and form as a foundation for their drawings while building confidence in their technical abilities and individual style.
Upcoming Sessions
CETP 178 F001
October 15 + 16 | Saturday + Sunday | 10:00am - 5:00pm
Tuition: $272 | 2 sessions
On Campus
CETP 178 F002
November 26 + 27 | Saturday + Sunday | 10:00am - 5:00pm
Tuition: $272 | 2 sessions
Online

Students participating in the Life Drawing for Teens online intensive will need to have access to a computer, headphones + mic, and to a camera (smartphone or tablet) to document and share progress of their work. All students will be required to source their own supplies, and can expect to spend $35-$40.

Learning Outcomes:
Through successful completion of this studio, you will be able to:
Understand and apply different ways of perceiving the features of the body
Acquire an understanding of basic artistic anatomy structure and proportions
Draw human body from "inside out" (starting with bones and finishing with skin)
Explore body in various movements and poses
Develop concept character / study using basic human anatomy
About the Instructor:
Vjeko Sager is an artist, educator and curator, awarded, exhibited and represented in public and private collections in Canada, Japan, Hungary, Italy, USA and former Yugoslavia. He received a Masters Degree in Applied Arts from the University of Arts in Belgrade and was appointed a Associate Professor in Painting Techniques at the Faculty of Applied Arts & Design in Belgrade. Vjeko participated at numerous art events in Europe and in 1994 he moved to Vancouver. His recent works are exhibited at 35 international and local exhibitions and represented in the Slide Registry at the Drawing Center in New York. He curated the exhibition "Art in Exile" for Artropolis 2003 (visited by 10.000 people) and lectured at the UBC Grand Rounds, SFU Philosopher's Cafe and participated at many local art events.