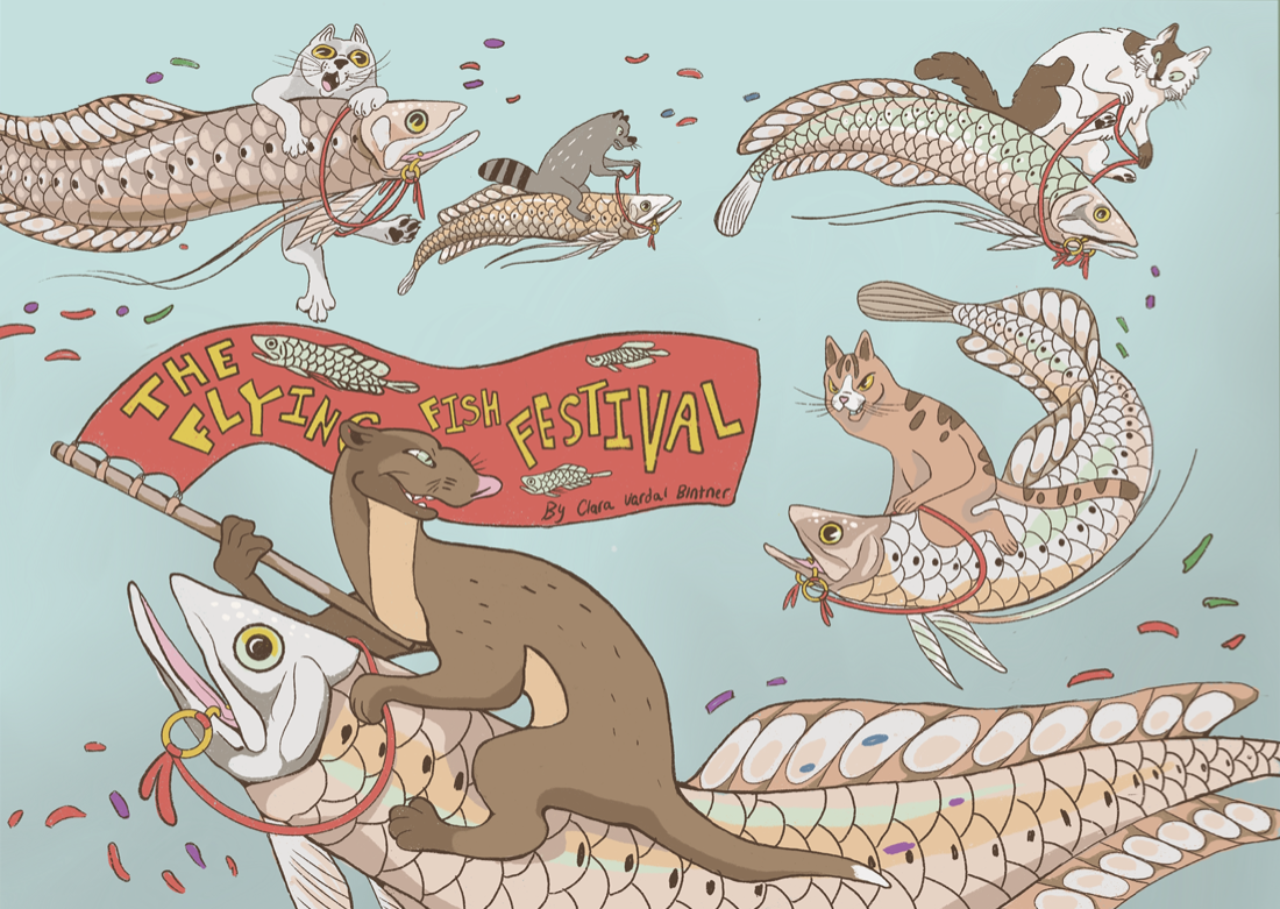 Bring stories to life by creating compelling characters. In this course, you will explore how narratives and personality traits inform character design and development. You will learn how to turn basic forms and shapes into realistic or stylized characters by applying anatomy principles and shading, and considering proportions and exaggeration. Explore your character in relation to its environment by considering scale, and investigate how you can express personality and mood through posture, stance, and colour.
Upcoming Sessions:
CETP 252 F001
October 11- November 8, 2022 | Tuesdays | 4:30pm - 7:30pm
Tuition: $315.75 | 5 sessions
On Campus
CETP 252 F002
October 30- December 4, 2022 | Sundays | 10:00am - 1:00pm PST
Tuition: $315.75 | 5 sessions
Online

Learning Outcomes
Through successful completion of this studio, you will be able to:
Demonstrate an awareness of visual and conceptual intentions in traditional and contemporary character illustrations
Apply fundamental character illustration processes and techniques
Create illustrated characters that represent stories and concepts
Utilize various media, tools, and materials for dynamic illustration
Develop a personal illustrative style

About the Instructor - On Campus Sections:
Stephanie Broder is an illustrator and writer whose primary interest lies in storytelling. She unabashedly loves action-packed adventure stories, stories about telepathic teenagers and stories about young protagonists tackling issues well beyond their years. In particular, she loves middle grade and young adult genres and thinks pop culture is as important to the historical literary canon as any stuffy classic.
Stephanie has a BFA in Illustration from Emily Carr University of Art + Design (2019) and also, just to keep you guessing, a BA in Economics from the University of British Columbia, Okanagan (2014). Somewhere between those two she lived and worked in rural Japan. Now she's working on a comic in which she is trying very hard to not directly rip-off Dragon Ball by Akira Toriyama.
About the Instructor - Online Sections:
Joni Taylor is an artist / illustrator / writer, whose work is deeply informed by the eclectic influences of MAD Magazine (from the 70s, now known as Classic Mad), SNL (Roseanne Roseannadanna), the chaotic satirical work of Ralph Steadman, and the dynamic duo of Roald Dahl — whose characters and plots are always a little on the naughty side, and Quentin Blake — whose illustrations are decidedly quirky.

Passionate about the plight of the underdog (takes one to know one), Joni's subjects are those who are unknown and unseen yet have incredible amounts to offer. From feminism to ageism and global warming, Joni feels strongly about setting the record straight — even if it's just in her own mind. Her work is imbued with her own hyperbolic sense of what's funny and what's possible to get away with.