Expanded Painting for Teens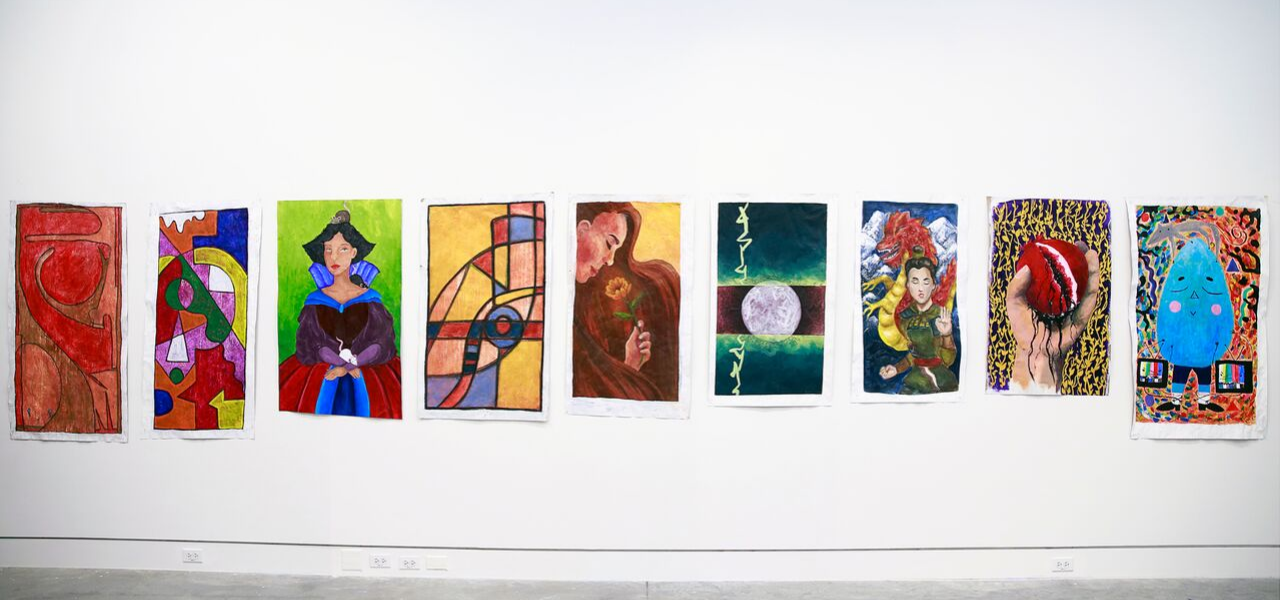 Develop and advance your painting skills in this exciting workshop. Exploring a range of media, techniques and scale, students will learn an expanded vocabulary of painting and refined skill set through experimentation. Through a range of exercises, students will use gesture, line, colour, composition and form as a way to build upon fundamental skills and learn to communicate their unique voice.

Upcoming Sessions
CETP 179 F001
October 23 - November 27, 2022 | Sundays | 1:30pm – 4:30pm
Tuition: $315.75 (includes GST) | 5 sessions (No class November 13)
On campus

Students participating in the Expanded Painting workshop will need to source their own supplies for the course. Students can expect to spend $130-$150 in supplies.
Learning Outcomes
Through successful completion of this course, you'll be able to:
Demonstrate ability to experiment with a wide range of tools and methods
Demonstrate an understanding of key introductory techniques of painting, including colour mixing and brushwork
Demonstrate ability to discuss ideas and thought processes for each project, including references / source material, decision-making and material experimentation
Demonstrate introductory knowledge of language around contemporary painting and "expanded" discourse
About the Instructor
Cath Hughes is a British-Canadian visual artist who works in painting, drawing, collage and assemblage. She holds a BFA in Painting from the Ruskin School of Art, Oxford University, a MA in Museums and Galleries in Education from London University, and a Postgraduate Certificate in secondary art education from Goldsmiths College, University of London. Cath began her career in education as a high school art teacher in London, then worked for a number of years as a freelance gallery educator, programmer, researcher and writer in some of the foremost London galleries such as Tate Modern and the National Gallery. She moved to Vancouver in 2008 and now teaches at Emily Carr and at Burnaby Art Gallery.