Teen Art Group - ECU and Vancouver Art Gallery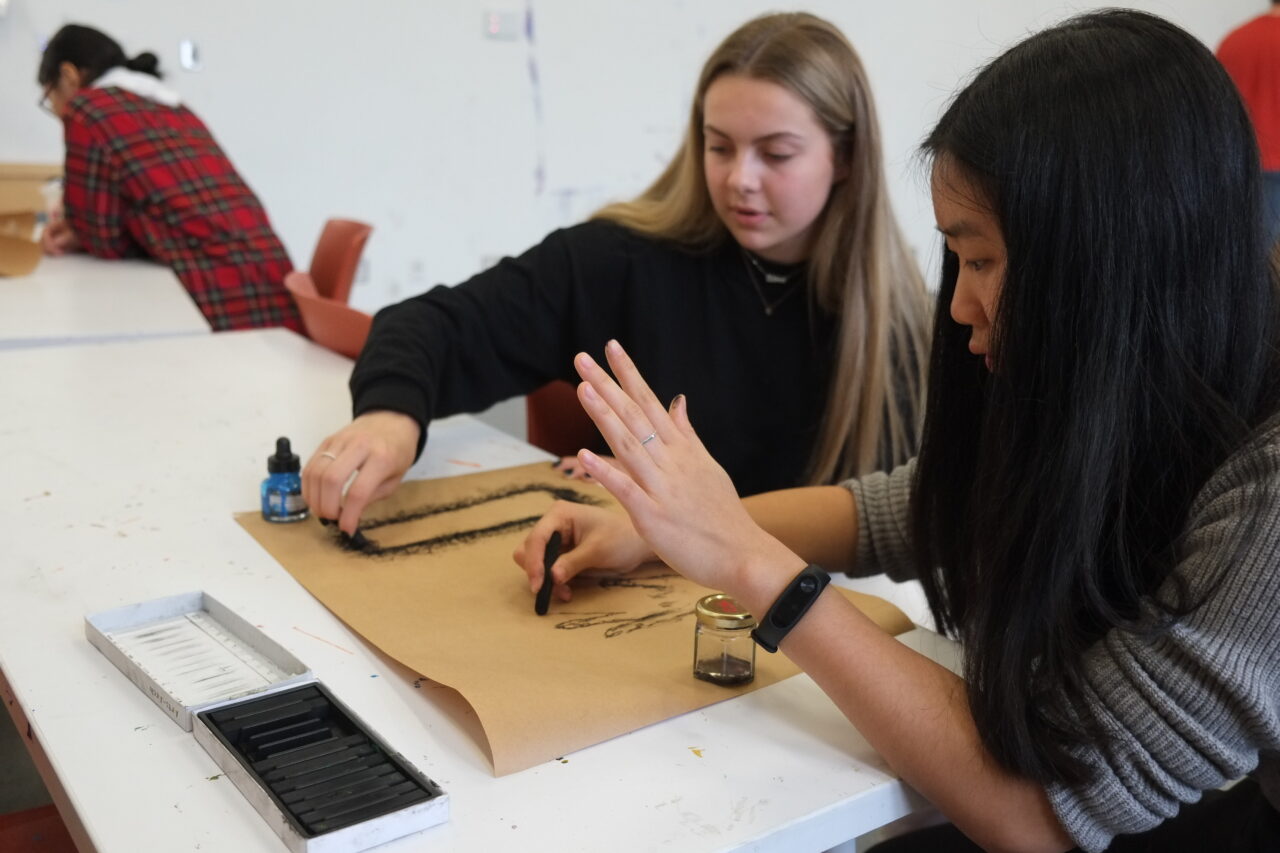 REGISTRATION IS FULL.
October 5, 2023 - May 9, 2024

Time: First and third Thursdays | 4:00pm - 7:00pm
Students: Ages 15-18, or who will be entering Grades 10, 11 or 12 in Fall 2023
Cost: $485
The Teen Art Group (TAG) is an art program for youth ages 15-18, taking place two afternoons each month during the school year, from October to May. The program alternates between the Vancouver Art Gallery and Emily Carr University of Art + Design. At the Vancouver Art Gallery students are introduced to a new exhibition each month and respond to the ideas in it two weeks later in a studio session at Emily Carr University. Students work with a variety of artists and innovators and have the opportunity to explore visual culture in a diversity of ways.
TAG is a great opportunity for teens who are interested in art and design and who want to explore and expand their creative practice while attending high school.
Get behind-the-scenes access to instructors and studios at Emily Carr University of Art + Design, and the Vancouver Art Gallery's collections, curators and visiting artists.
Participate in hands-on art-making workshops every month and explore a wide range of issues and media with artists and educators.
Generate new ideas and skills for your portfolio and meet other teens who are interested in art.
Register early and reserve your spot!
View Program Dates + Location
What TAG participants say about the program:

"TAG has been a wonderful experience that has broadened my perspective about the art world. I have learned so much from so many artists such as Takashi Murakami, Guo Pei, Emily Carr, and Cindy Sherman. Learning about these artists has helped me expand my art style, and given me inspiration for both my portfolio and my own exhibition. Getting to meet and work with artists and curators is also an amazing experience that I could have not gotten elsewhere."

"This program was really valuable because it provided local art connections I could use later on in life as an emerging artist. I learned about Vancouver based artists, local art exhibitions, and even about the VAG itself. I feel more connected to my city as a result, and have created pieces in class I can use or experiment with for my personal portfolio."