Planned Givers: The Foundation of Student Support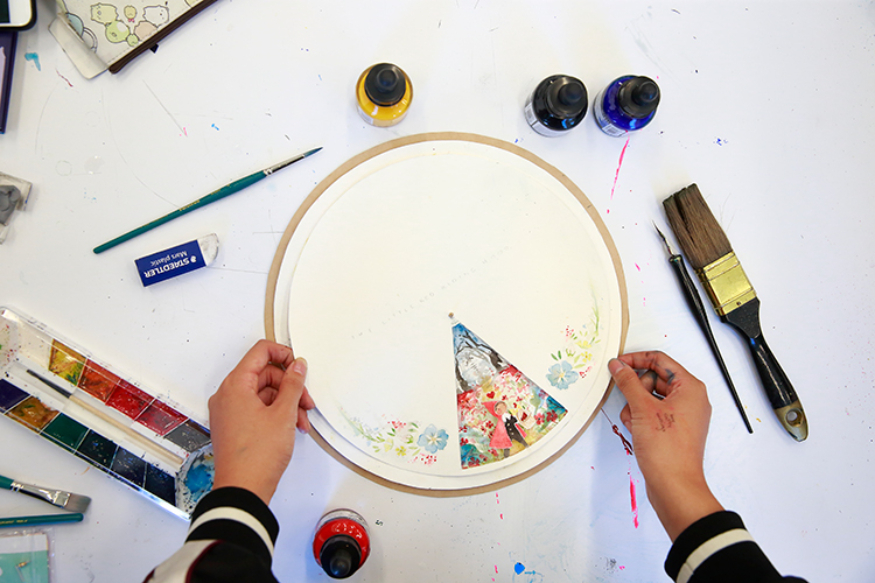 Posted on December 17, 2018 | Updated August 06, 2019, 9:07AM
For supporters like Helmut and Donna Meisl, providing opportunities for Emily Carr University students are part of their long-term plans.
At Emily Carr University, gifts through wills comprise almost 60 per cent of all award endowments, making planned givers the most generous contributors of student award funding. Despite the larger size of the average planned gift, many are surprised to learn that most planned givers are like Helmut and Donna Meisl: regular people who are driven to make a legacy gift because of their desire to support the next generation of artists and designers.
The Meisls grew up in the Vancouver area, and share a deep interest in arts and culture, especially sculpture and painting. After Helmut completed his education in science and medicine, they relocated to California. There, Donna attended the California College of the Arts and graduated with a BFA, majoring in drawing and sculpture. After retirement, they returned to the Pacific Northwest, where they still enjoy reading about art and spending their time in galleries and museums.
In February 2014, the Meisls advised us that they were making Emily Carr University a beneficiary in their will. Like many planned givers, they are deeply committed to their charity. Just two years later, they established a bursary endowment so they could support students in their lifetime. As Helmut said, "We are proud to name Emily Carr University in our will to further the arts as a vital part of life and society."
Another planned giver was the late Dr. Emily Goetz. We first met Dr. Goetz in 1986 after the tragic passing of her husband, Andrew Oksakovsky. Since then, she had been a modest donor, consistently contributing to a fund in Andrew's memory. Dr. Goetz regularly attended university events, and we shared stories with her about the students who had benefitted from her generosity over the years. She expressed her appreciation in 2007, when she advised us we would be included in her will.
After Dr. Goetz passed, we were surprised to learn that Emily Carr University was her sole beneficiary and we would receive a significant gift in endowment funding for student scholarships. Her planned gift provides scholarships to at least ten students each year.
In the past five years, Emily Carr's donor-directed endowment funds have increased 21 per cent, due in large part to our community of planned givers. While this growth is beneficial to the university, the greatest impacts of legacy gifts are on the increasing number of students who will now receive scholarships, bursaries and awards. For that, we can never thank them enough.

Contact the Advancement Office to learn more about student awards or making a planned gift.