Community Connection: How Artists Can Find Opportunity in Municipal Public Art Programs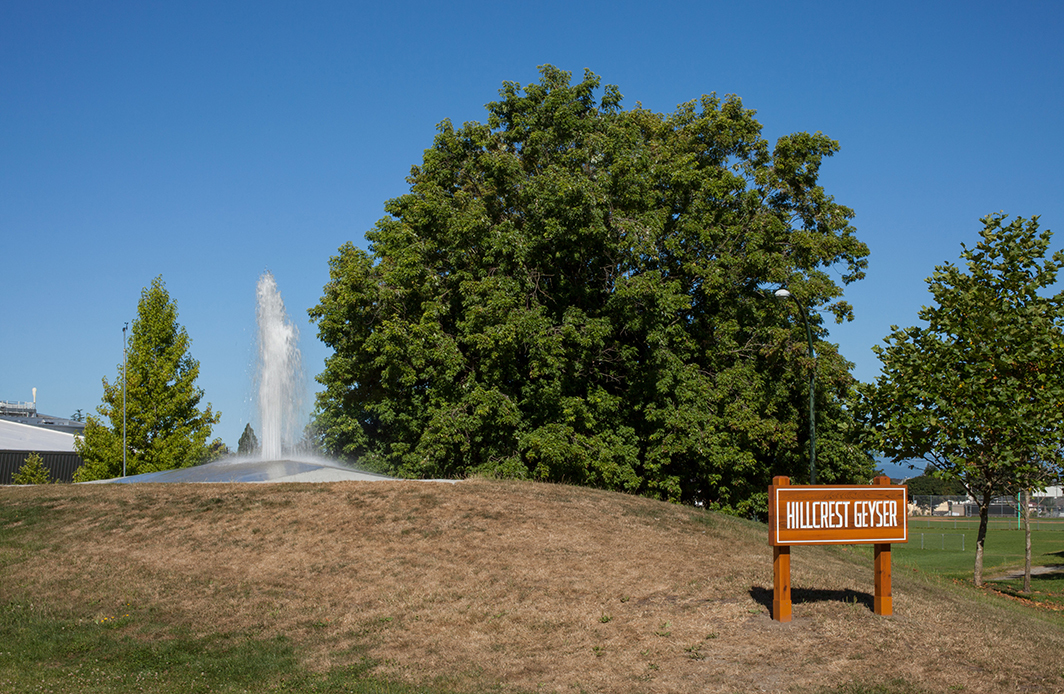 Posted on July 17, 2019 | Updated April 27, 2021, 4:50pm
The City of Vancouver is among BC municipalities looking to broaden the pool of artists in its public art program to include more emerging artists.
City-funded public art initiatives are not only personally rewarding for those who participate, they can allow artists to survive purely by virtue of their art practices, says Erica Stocking (BFA, 2004).

In a recent interview, the interdisciplinary artist told Emily Carr University of Art + Design her numerous public art projects for municipalities including Vancouver, Burnaby and Surrey have been key to keeping her thinking about and making art full-time virtually since her graduation, 15 years ago.
"Public art commissions are my day job, for lack of a better description. It's what's made it possible for me to (solely) be making art (since) shortly after getting out of school," Erica said during a conversation about her public artwork, entitled Blankets, which was recently welcomed to the City of Surrey.
"And it's nice when you hear a city talk about their collection. I think a lot of cities — Surrey's one of them, and Vancouver as well — they take a lot of pride in their public art collection. That feels really good to be part of," she said.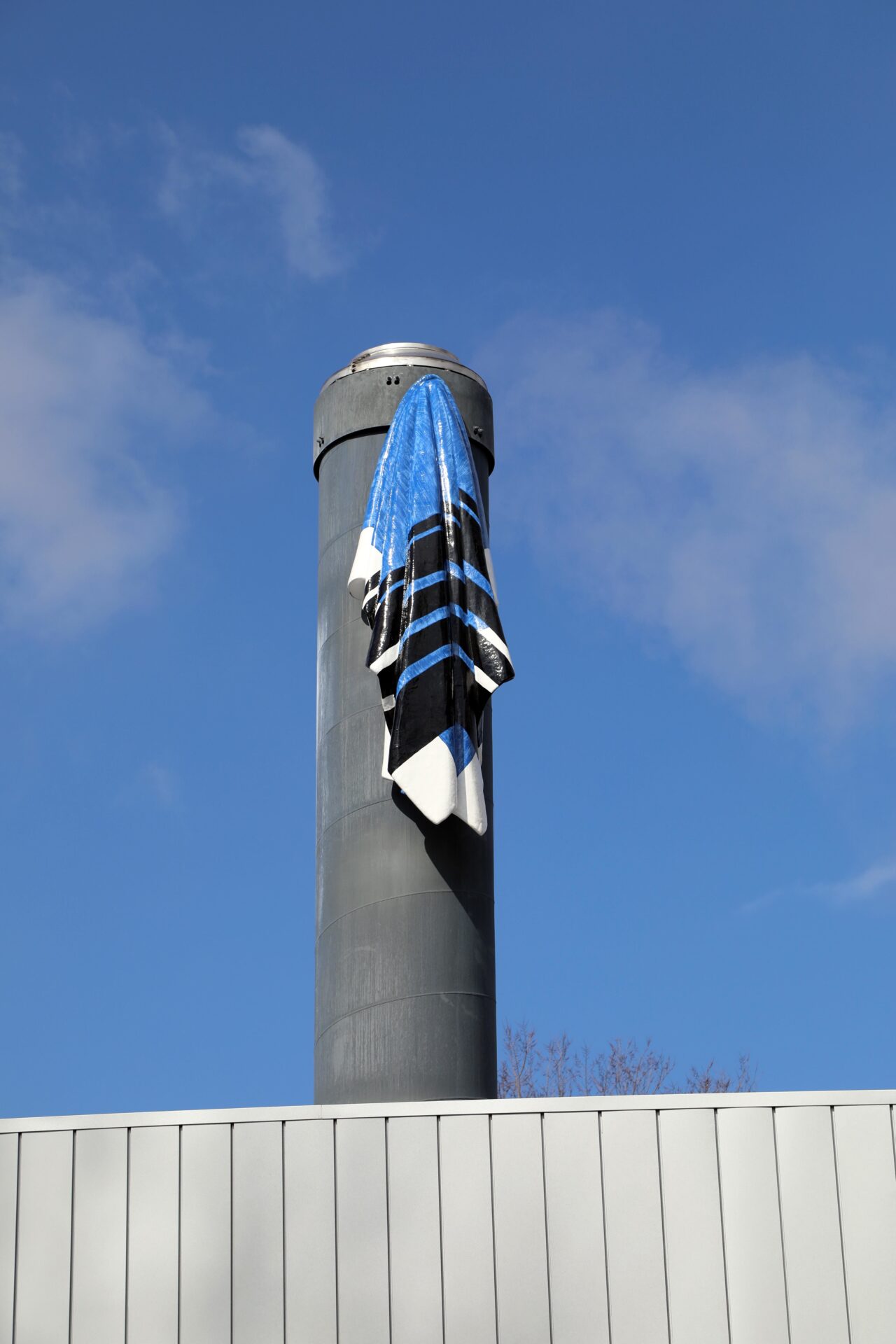 Aside from Blankets, Erica's public artworks include: Geyser for Hillcrest Park (a permanent public artwork made for the City of Vancouver in collaboration with Vanessa Kwan, facility staff, the park board, and various engineers, and completed in 2012); All My Favourite People Are Animals (a permanent installation at the Vancouver Public Library's nә́c̓aʔmat ct Strathcona Branch, commissioned by the library and the city); and Yellow Fence (a permanent work created for the HUB Building at UniverCity, in Burnaby).
While Erica said she's grateful for the opportunities public art initiatives have afforded her, she noted such projects are not without their challenges.
"In order to realize a project the way you want it to be realized with so many different people, and with a municipality, it takes a lot of effort and attention. And sometimes that can feel frustrating, because it can pull you out of your studio practice. But then I have to step back and go, 'It's amazing I get to make a large artwork with a budget I wouldn't otherwise have access to, and it's permanent. And it's being taken care of.' These are really amazing things."
Erica said she never anticipated being involved in the realm of public art, but in retrospect sees now that many of her concerns readily translate to the practice of making art for the world outside the gallery; she has long been fascinated, for instance, with "architectural spaces, threshold spaces, window spaces, thinking about different kinds of publics," and reflecting on the idea of the "public" as a reminder that art audiences will not be the only ones viewing an artwork.
This last concern, she noted, drives home the importance of ensuring her work is accessible. And while she admitted "accessibility" can mean many things, Erica explained that for her, it means creating many-layered works which allow for anyone to find something to which they can feel connected.
In her Blankets sculpture, she added, finding a shared symbolism between the site and the artwork — both blankets and the energy centre are generators of warmth — makes the work more easily legible, and serves as a runway for non-art-world viewers to reflect on the more complex layers of meaning embedded within the work.

"I think a lot of cities take a lot of pride in their public art collection. That feels really good to be part of."
Eric Fredericksen, the City of Vancouver's Head of Public Art, told ECU that ideally, the city's public art collection functions in precisely that way: to bring the broader population into contact with the work of the city's vibrant arts community, which they might not otherwise encounter.
"Sometimes the strength of the art community in Vancouver is not highly visible to people in Vancouver itself," he said.
"So for me one thing is … wanting to be a part of a process of bringing some of that work and those conversations and those approaches into the public realm in Vancouver, so that (they) can be more highly visible in the city and can be engaged with very directly by everyone using the public spaces of the city … It's a way of connecting between the general public and this very special community."

And while, in past years, the city has typically required applicants for large public art projects to have demonstrated experience delivering work on a comparable scale, Eric said that is now changing.
"It's something we're really setting as a priority now, is to work with artists at a range of places in their careers," he said.
"With major commissions, there's a tendency to go to people who can show that they have worked on that scale before, can handle a large budget or a large opportunity. But … in our most recent call, we actually took out the criteria of 'demonstrated ability to deliver a project of this sort,' because … if a concept is really good and an artist's practice is strong but they haven't worked in the public realm, or worked at this scale, we can work to support them in that."
Eric noted that the Emily Carr community has a long history of involvement with City of Vancouver public art. Aside from Erica, a number of artists — including Professor Cameron Cartiere and Associate Professor Justin Langlois — have contributed to the city's collection of more than 300 public artworks.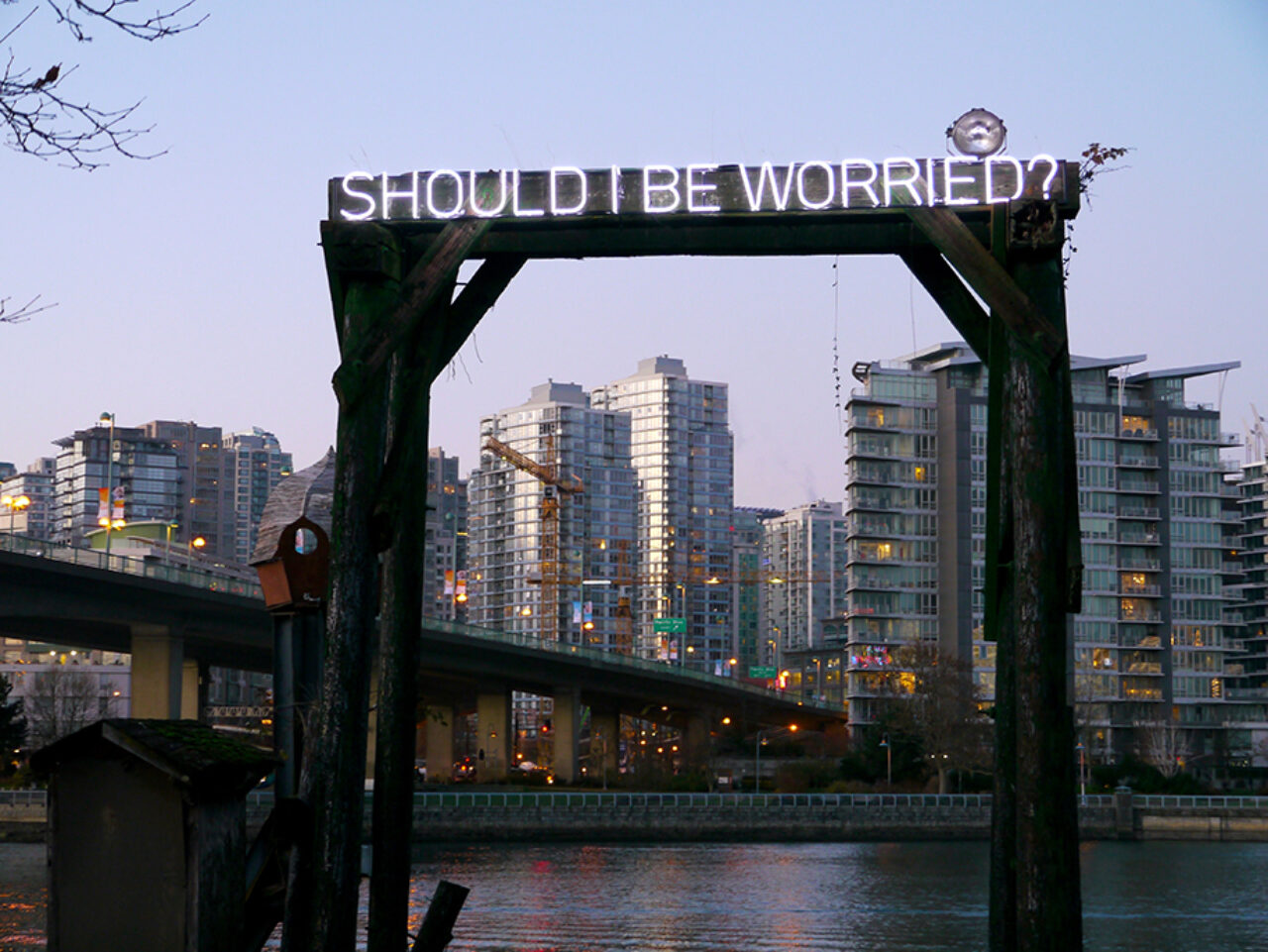 The city provides further opportunities for student and emerging artists through its engineering services initiatives, which offer space for artists working in two-dimensional forms, such as painting, to contribute utility box wraps or murals through the public art program.
The City of Vancouver's major public call for submissions only happens every couple of years — the latest having wrapped up earlier this month. But Eric said cities around Metro Vancouver manage their public art programs in a variety of ways, and artists can typically find opportunities to wade into the public art realm in the Lower Mainland, regardless of whether Vancouver itself is currently accepting applications.
Private sector projects — where developers are required to include public art as part of significant proposals — are another great way for artists to land public art contracts, he added.
And while the city sometimes looks abroad for artists to contribute to its public art landscape, Eric said the local community is at the heart of what his department wishes to accomplish.
"We're definitely interested in connecting beyond Vancouver through public art," he said.
"But the strength of the community here has really been of huge benefit to our ability to have a successful public art program in the city."
Contact: Perrin Grauer | pgrauer@ecuad.ca