The Show | Student Awards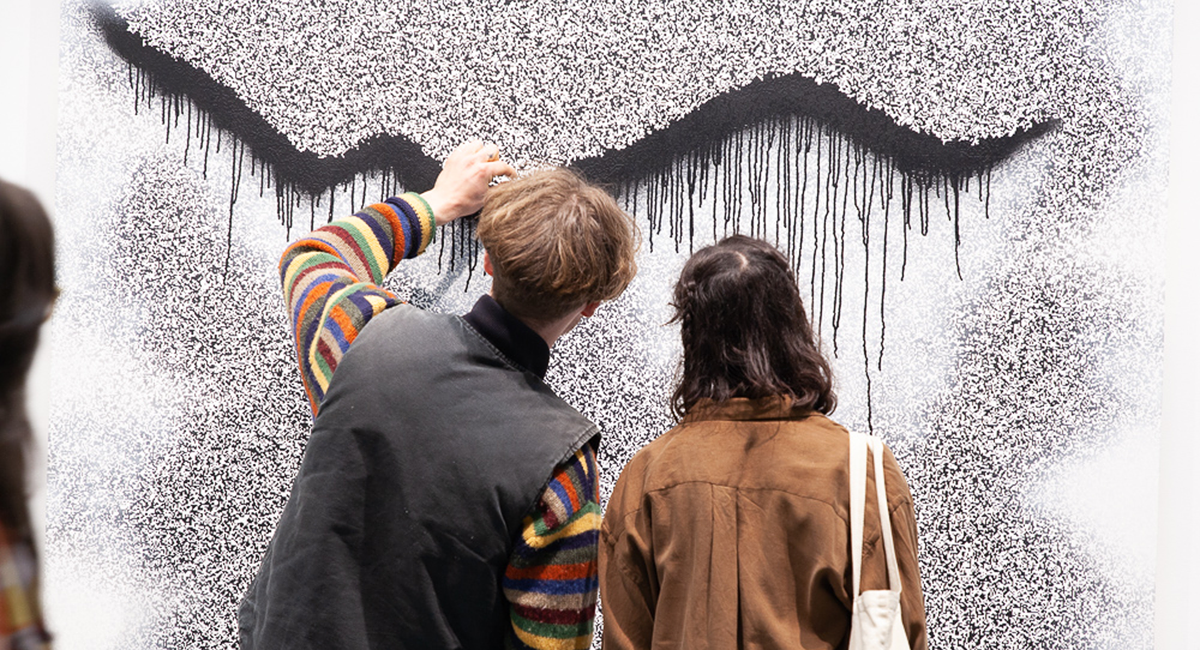 Posted on May 17, 2019 | Updated August 06, 2019, 9:07am
Twenty-nine students received graduation awards in acknowledgement of their exceptional work and accomplishments.
The 90th graduating class of Emily Carr presented their work in The Show, which opened May 3 at Emily Carr. Featuring work by more than 300 students from every graduate and undergraduate program, The Show spanned all four levels of our Great Northern Way campus.
Thirty-eight students were recognized for their exceptional work with a graduation exhibition award or honourable mention. This year, generous donors to Emily Carr made it possible to honour students in several new categories:
Several students received multiple honours, including Zoe Cire, who received an honourable mention for the ECUAA Award for Community Engagement as well as the Vancouver Art Attack Award for Excellence in Visual Art. As part of her award, Vancouver Art Attack is presenting a solo show by Zoe in July at South Main Gallery.
Keely Bruce received the Saralee James Memorial Award and the Sophie Burnett Award for her graduation film, The Clockwork Heart.
Aidan Thomas Johnson won a Nudelman Collection Award and received an honourable mention for the Mary Plumb Blade Award.
And Dariush Alexander Ghaderi Barrera received the Mary Plumb Blade Award and an honourable mention for the Vancouver Art Attack Award for Excellence in Visual Art.
In total, 29 students received awards valued at just over $39,000 based on their works in the show, their GPAs, or a combination of the two. Selections were made by juries comprised of industry experts, curators and art collectors. Eleven students were also selected to receive honourable mentions, and one received a specially-chosen honorary distinction.
Three awards were also presented at Convocation on May 4. The Governor General's Gold Medal for the top GPA among graduate students was presented to Kelly Small (MDes), and the Governor General's Silver Medal for the top undergraduate GPA was presented to Claudia Hopkins (BDes). Andrew James McKay (BFA) received the inaugural Lieutenant Governor's Medal for Inclusion, Democracy and Reconciliation.
We are grateful to the jurors and everyone who assisted in the awards process. Click below for the full list of award recipients.
Complete List of Student Awards