Esteban Pérez Wins Audain Travel Award for Time-Based Work, 'The Earth Project'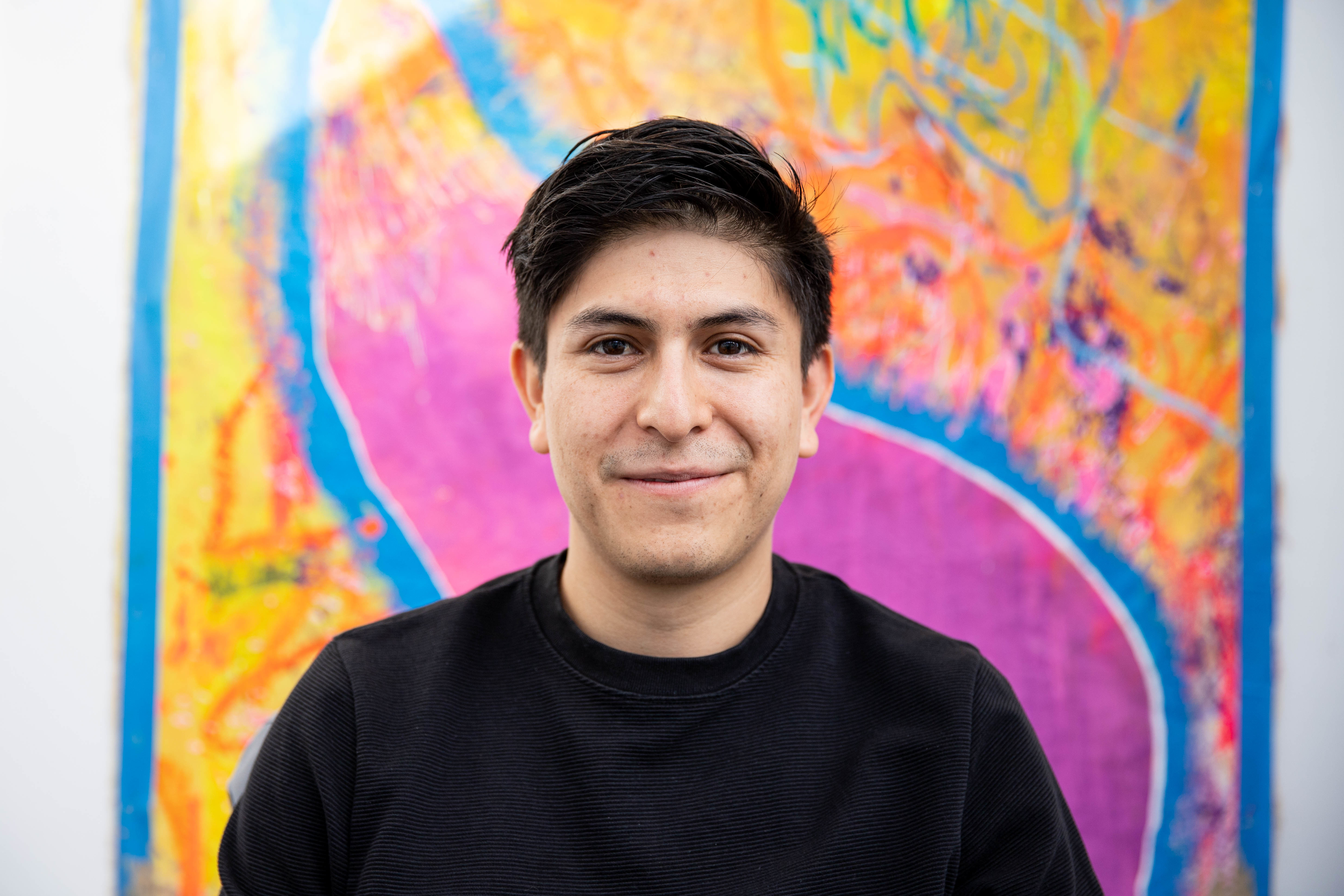 Posted on October 26, 2020 | Updated December 10, 2021, 11:42am
The artist and MFA student says he is "very grateful" to be recognized for his work.
Artist and Emily Carr University MFA student Esteban Pérez was recently awarded the prestigious 2020 Audain Travel Award.
The Ecuadorian-born artist says he'd applied to Emily Carr's graduate program as a painter, but quickly became interested in other forms, including performance and sound art, as he learned more about his new home in Vancouver.
"To move here, I had to apply for a visa," Esteban recalls, sitting in his studio on the fourth floor of ECU's campus.
Esteban had always been interested in what he describes as the arbitrary ideological constructs that shape human experience — borders, for instance, are only lines on a map, he says. And yet the ideological and social constraints that insist on a difference between North and South America, he adds, materialized during his visa application process in real and challenging ways.
"It's a very long process. I had to show that I have the money to pay for university, I had to take an HIV test. I found the process exasperating. There's a power relationship, and as a result you have to ask for permission to enter."
As he reflected on his move from home to the so-called 'first world,' he formulated an idea for a time-based, performative work: he would "steal" land from Canada in the form of raw earth, and send it back to Ecuador, where Ecuadorian people could access it without having to undergo the same demeaning screening process he'd endured.
But he quickly realized there was a great deal of history he'd not yet learned.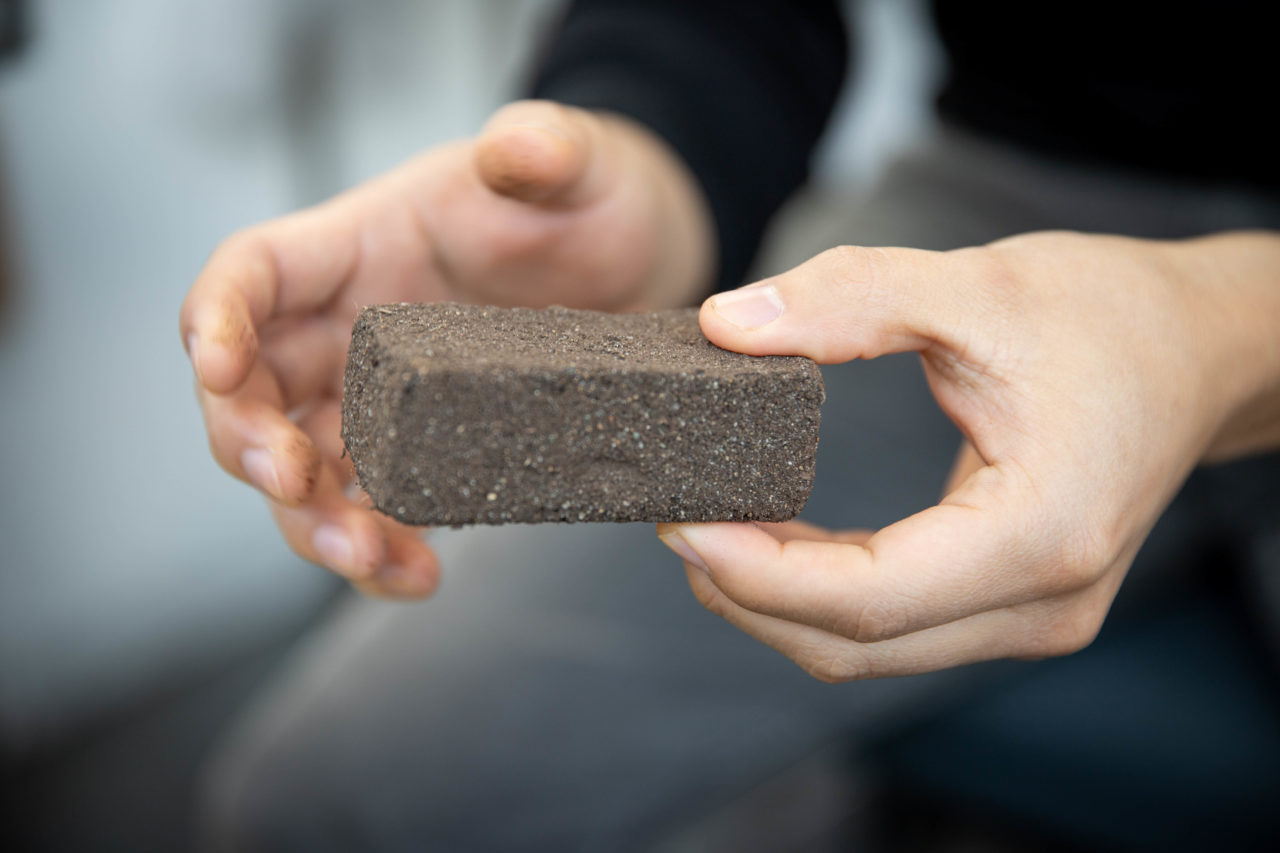 "When I first moved here and started coming to Emily Carr, people were doing a 'land acknowledgement,' which was a new experience for me," he says, noting that while Ecuador, like Canada, has a history of colonization, the country's "social narrative" about that history is very different.
"I contacted Connie Watts at the Aboriginal Gathering Place, because I didn't know what these words meant — 'First Nations,' 'unceded territory' — and they were repeating these words in every class, in books we were reading. So, I asked."
That one question would lead Esteban to create a series of performance works, including the one entitled, The Earth Project, which would ultimately earn him the Audain Travel Award.
Connie put Esteban in touch Squamish Nation artist Aaron Nelson-Moody, also known as 'Splash,' who lives and works in Capilano Village, on the North Shore.
"Splash taught me a lot about the history of Indigenous peoples here in Canada, how they were put onto reserves; he showed me his ID card. I didn't know about that, and I was learning a lot," he says.
Splash took Esteban to a forest nearby his North Shore home, and guided him in collecting the earth.
"He sang a song, and we made acknowledgements to the earth," Esteban says.

"And I understood that my initial gesture, stealing the land, was very complicated because of this history. As a result, the work evolved. I saw this as a performance, as a piece of art, where I asked permission of the first inhabitants of the land, and also asked permission of the earth. I saw the earth as another collaborator in the work."
Although The Earth Project is supposed to involve sending the gifted soil to Ecuador, Esteban is waiting on grant funding in order to complete this final phase of the performance. In the meantime, he has completed several additional works using the same material source, which, for now, lives in his studio.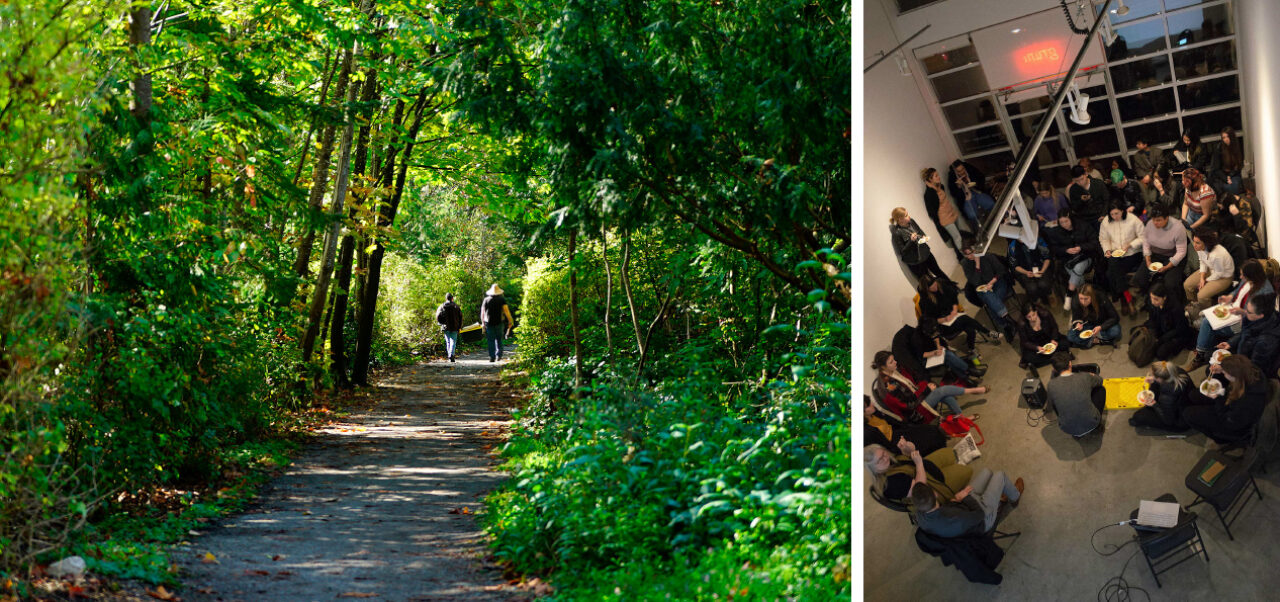 Earth Synthesizer is a sound work that involves a simple synthesizer Esteban built in class. The device generates sound when its signal wires are grounded in the earth — a notion that occurred to Esteban when he recalled learning years ago that earth conducts electricity.
"The First Nations land and the unceded territory are both connected to the synthesizer, and they both make a sound" he says.

"That is their commonality; even though they are separate in terms of ideology, it's the same earth. They speak the same language. For the nonhuman world, there are no divisions."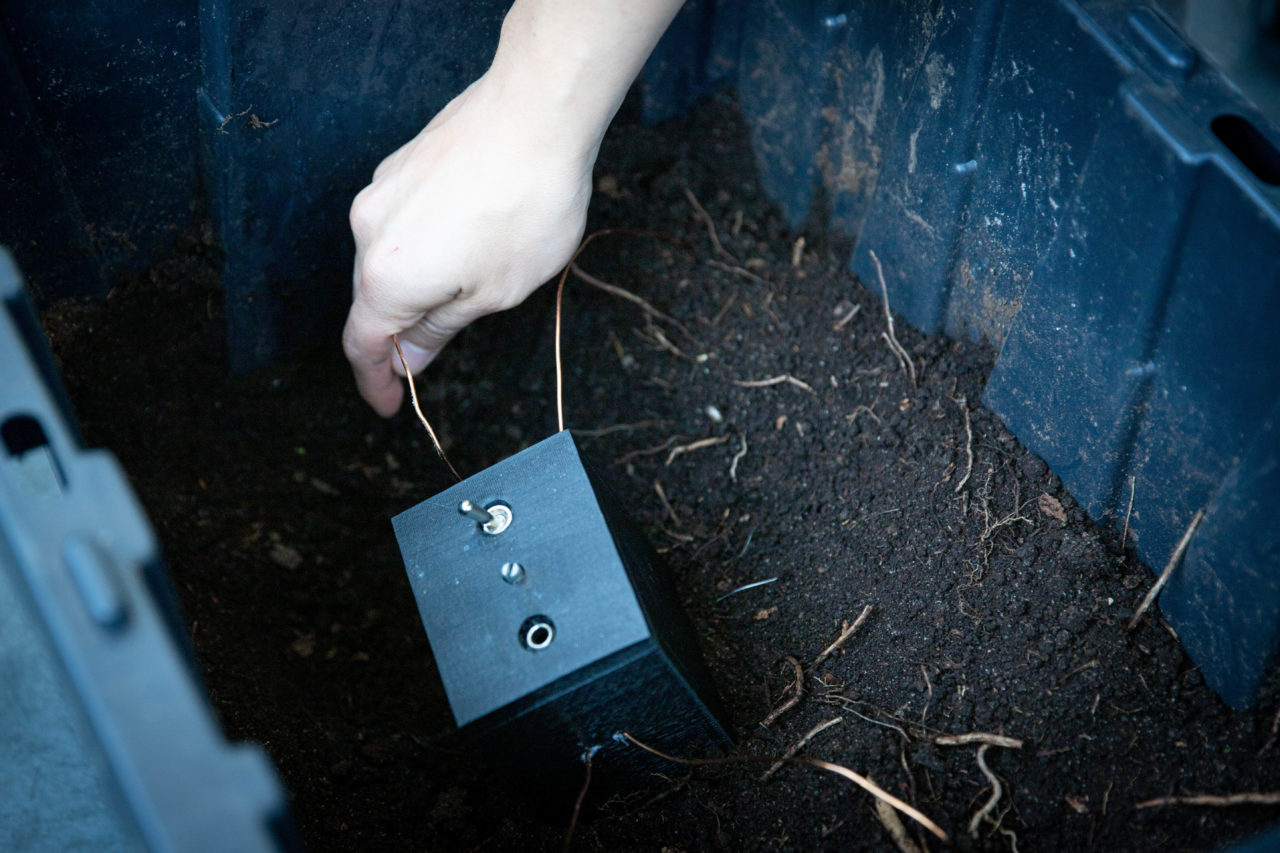 In yet another iteration, called Bifurcación Sonora, Esteban collected soil from university grounds and mixed it with some of the soil Splash had helped him collect. He then added water, and molded the blended soils into small bricks. For the sound component, Esteban returned to the place where the earth had initially been collected. There, he met again with Splash, and also made a field recording.
"I edited the field recording, stretching and amplifying the sound so it became an 18-minute long track," he says. He then built the bricks into a small, L-shaped "wall," as a sculptural object around which his field recording would play.
"The idea was to put this small structure in the middle of a space, but the room would be full of ambient noise. The space would be filled with this sound as a background."

Although he's now pressing 'pause' on his earth works, Esteban says he remains fascinated with questions around power disparity, and how ideology creates real constructs inside which people live. The question of why some people are "disenfranchised," he says, remains as urgent as ever.
Indeed, this is why Esteban wished to try to "elevate the earth" in the first place, he adds.
"I tried to listen to it. I tried to equalize all experiences, to see everything and everyone as equal and as valued. That was my intention."
Esteban is currently working on getting to know digital tools that will help him with a suite of sound works he has in mind. He says that, pandemic permitting, he hopes to use the $7,500 travel award to travel to Montreal and Toronto, to study media art and Indigenous art.
--
Visit ECU online to learn more about the Master of Fine Arts degree program at Emily Carr University today.