How We're Planning to Keep Our Community Safe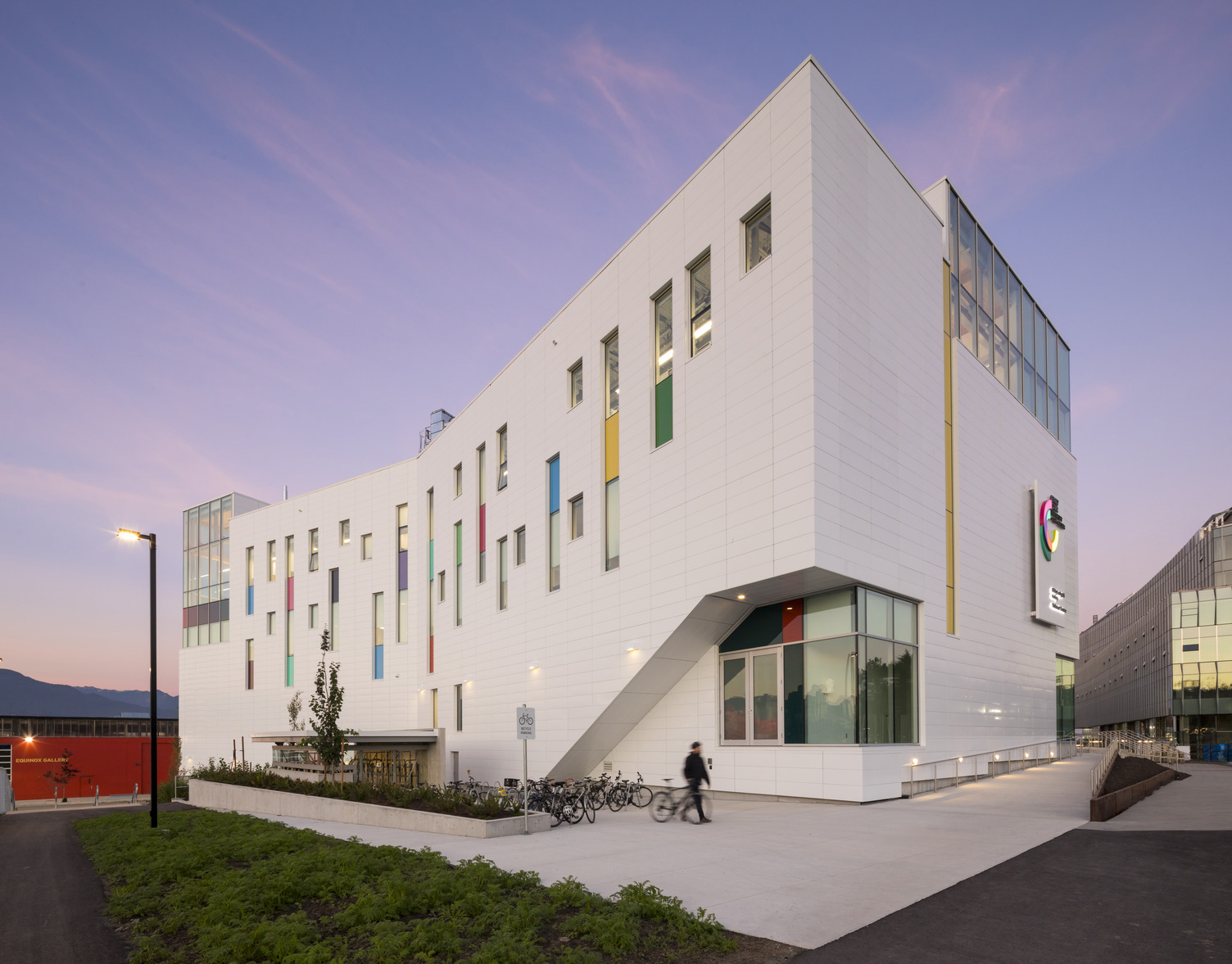 Posted on July 15, 2020 | Updated July 15, 2020, 2:21pm
What ECU is doing to prevent the spread COVID-19 on campus.
As we prepare for the incremental re-opening of campus, our highest priority is ensuring the health and safety of all community members.
Over the past several months, ECU staff and faculty have been implementing new processes and measures on campus to keep everyone safe.
These initiatives are informed by WorkSafeBC protocols and recommendations from BC's Provincial Health Officer. All safety measures are in accordance with the latest guidelines. We will be actively monitoring their effectiveness, and updating as needed.
All of us have a responsibility to protect ourselves and one another, which begins with understanding how we can create a safe environment in which to study, create, and work.
Read on to learn what you can expect on campus this fall. If you have questions or feedback on the information below, please reach out to us at covid19@ecuad.ca.
BEFORE YOU RETURN
Layered safety measures begin before you arrive on campus. Everyone will be required to complete a Safety Plan training module before engaging in on-campus activities. You will receive a link with instructions prior to the fall semester on how to complete the Safety Plan training module.
You will be responsible for monitoring your health daily, using the BC Thrive Health app, which has a self-assessment tool for checking any symptoms or potential exposures. Anyone with symptoms of illness, no matter how minor, will be asked to stay home to protect themselves and others.
If you do experience any symptoms, please follow instructions as laid out by the BC Centre for Disease Control.
All ECU community members will be provided with a non-medical fabric mask prior to the start of the fall term. Everyone will be required to wear a mask in common areas and especially in places where physical distancing is more difficult.
Anyone returning to BC from outside the country will be required by law to quarantine for 14 days before returning to campus.
ARRIVING ON CAMPUS
Access to campus will be limited to ECU staff, students and faculty. No outside guests or members of the public will be permitted without pre-approval.
This means you will need your ECU OneCard ID pass to access the building, so please ensure you bring it with you whenever you intend to come to campus.
The majority of courses will be delivered online, but campus facilities will be open to students who need access to shops or studios.
Everyone arriving at campus will be required to enter through the southwest entrance (closest to Great Northern Way and Thornton Street). You will be required to present your OneCard ID and confirm your completion of a daily assessment through the BC Thrive Health app.
Make sure to bring your mask, as well as a full water bottle and any snacks or food you might need. To minimize risk, we have closed on-campus dining spaces, including the Caf, and shut off water fountains. Please bring everything you need for the day ahead.
WAYFINDING
When you arrive, you'll notice new signage and wayfinding maps throughout campus. These signs will help you maintain physical distance, navigate safely and locate hand hygiene stations. Each room will have a posted occupancy limit.
We will also have signs to direct foot traffic, including one-way directional signs for stairwells and pathways for corridors. Please do your part to preserve community health by observing these signs and directional cues.
PREVENTION ON CAMPUS
Physical distancing and rigorous hygiene are two of the most effective ways to prevent the spread of COVID-19. You will notice a number of changes to campus to reflect these best practices.
Hand-sanitizing stations have been installed throughout campus at entry and exit points, and we recommend you clean your hands frequently as recommended by the BC Centre for Disease Control. The best method is washing with soap and water for 20 seconds, and all campus washrooms are open to facilitate regular handwashing.
Furniture and equipment have been rearranged to promote physical distancing in classrooms, offices, and other shared spaces.
Disinfectant wipes will be stocked in shops, labs and studios so that all shared equipment can be cleaned before and after use. You will also notice more frequent cleaning on campus, as we are following BC Centre for Disease Control guidelines for disinfection.
In spaces where physical distancing isn't always possible, we have installed plexiglass barriers to keep everyone safe.
CAMPUS SERVICES
Wherever possible, we have made university services available online. Instead of making requests to staff in person, a virtual help-desk will let you ask questions online. Where face-to-face appointments are necessary, they will be scheduled in advance and physical distancing will be maintained.
We know that students need tools for their projects and coursework, so you will be able to make requests for resources and equipment in advance and pick items up by appointment. All materials will be sanitized after use.
ACCESSIBILITY AND EQUITY
We recognize that many community members have health conditions, or may live with someone who is medically vulnerable. We respect everyone's right to act in a way that protects their health. If you do not feel safe returning to campus, students can study from their hometown by registering for online-only courses. You can find more detailed information about Academic Planning on ECU's website.
Most of all, we care about your health and safety. You will not be asked to compromise your well-being to complete your studies. If you need additional support or assistance, please reach out by contacting covid19@ecuad.ca.

Please visit our COVID-19 Info + Updates page for more information.