Looking Ahead to the Fall Term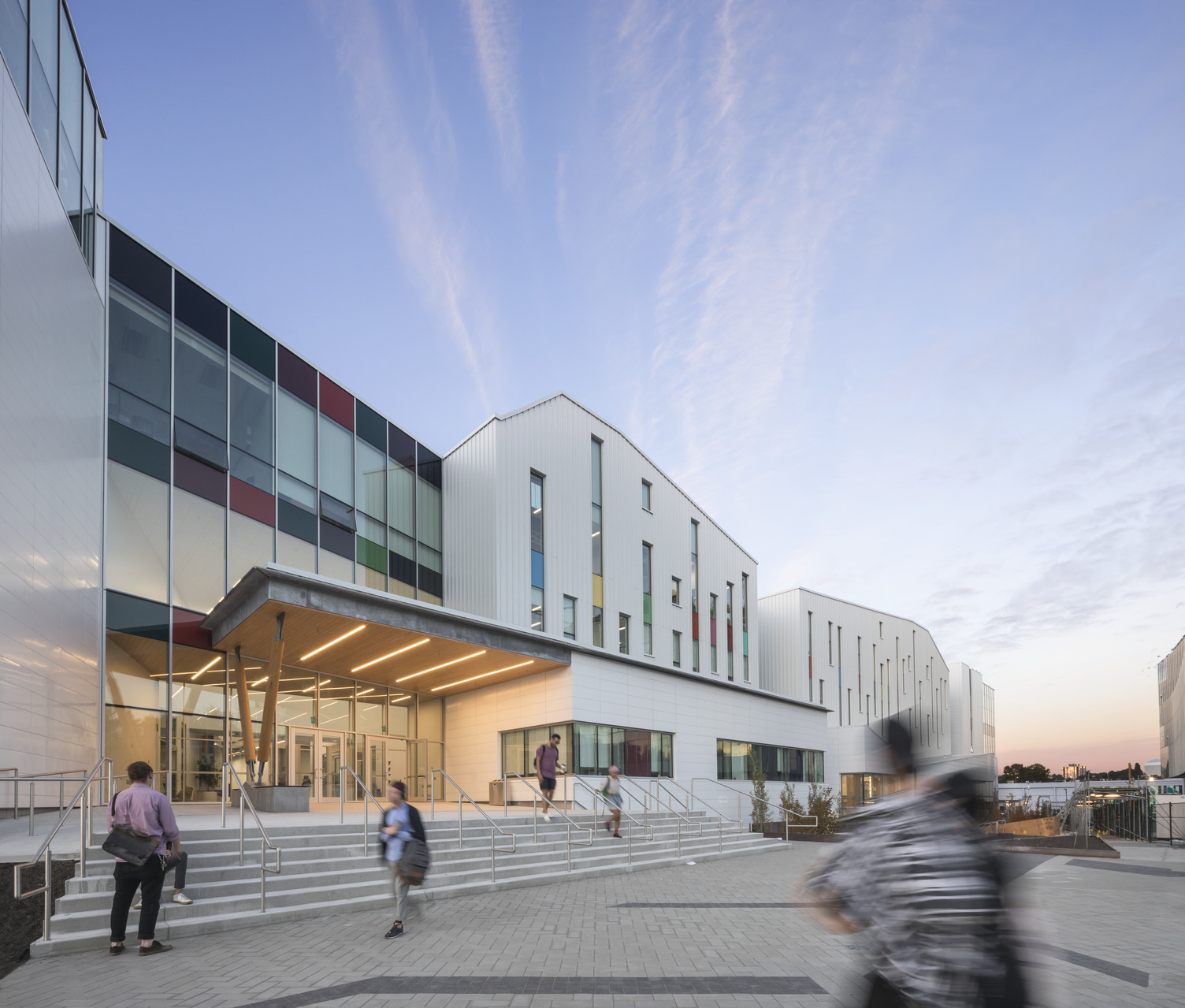 Posted on July 13, 2020 | Updated July 15, 2020, 11:56am
More details on fall courses and campus access.
Dear Students,

The past several months have been a time of unprecedented challenges, and we know that you have been grappling with uncertainty about the year to come.

We want to express our gratitude for your patience as we worked toward a comprehensive plan for the fall term that considers educational needs, student supports, and health and safety.

As you're aware, the majority of our fall term courses will be delivered entirely online. Staff and faculty have been hard at work adapting courses and services into online formats, and implementing measures so that you may access campus safely. We are really proud of what our faculty and staff have accomplished so far.

We know you have many questions about what this will mean for your studies. After weeks of careful planning, here are more details on what you can expect during the fall term.
You will experience exceptional online learning.

Emily Carr University has been a leader in online studio curriculum for over 15 years. Building upon this experience, our faculty are developing online courses that are inclusive, engaging and interactive. They are supported by the Teaching and Learning Centre, which is also ensuring the quality of all online courses at ECU.

Summer term courses, which are entirely online, have gone exceedingly well so far. Student feedback has been very positive, increasing our confidence in the success of the upcoming term.

For the fall, you will find a complete roster of innovative courses in every program area. You can expect the learning experience to be different, but we're confident you will find it's as inspiring and rigorous as ever.

For the best selection of courses, we recommend you register before July 22.
You will have safe access to campus facilities.

While most university services will be available online, we know that access to the facilities and resources on campus is important to many of you.

Shops and labs will be open to all students, although they will run at a reduced capacity to maintain physical distancing. We will prioritize access as needed, to ensure that students who are engaged in hybrid courses or fulfilling advanced program requirements can complete their work.

Additionally, we will provide remote access to computer labs and technical software, so that students can use the resources they need from home. Our IT team and technicians have been hard at work ensuring these resources will be available to all students.

We also understand that on-campus studio space is especially important to many of our students. We are committed to providing as much space as possible while ensuring physical distancing can be maintained in all areas.
We will offer comprehensive support for student learning.

We understand that many of you are concerned about how you will access support and learning resources during the months ahead. The library has added thousands of digital resources to our collection with new streaming video services, digital magazines, and ebooks.

Visit the Library's web page to learn about the services and resources that are available for online learning , or to contact the staff for help.

We are also finalizing a guide to help students with the transition to online learning. The guide will include a list of online resources, information about the technologies we use, and details about our help desk and peer-to-peer supports.
We have increased financial assistance for students

We recognize that students are facing a lot of challenges, and that concerns about financial resources may be creating additional pressure. In response, we are providing more financial support for students than ever before.

We will be increasing the funding that is available through university bursaries and other forms of assistance. This will include funding that could help offset the cost of digital requirements for students in need.

We will announce details on new funding in the weeks ahead. You can learn more about the programs available to you on our COVID-19 Financial Assistance page.
Your health and safety is top of mind.

We have implemented a wide variety of measures to keep you safe on campus this fall. For example, we have taken additional steps to clean and disinfect surfaces, and placed hand sanitizer stations around campus. You will also find signs that indicate the occupancy limits for rooms, as well as the direction of foot traffic in stairways and corridors.

Students will be provided with a non-medical fabric mask, and everyone is asked to wear a mask to protect one another when physical distancing is not possible. Every member of the ECU community will also be required to complete an online health and safety orientation before returning to campus.


Lastly, we have also updated our COVID-19 website to answer additional questions you may have. We recommend reading through that resource thoroughly, as we have done our best to answer all of the questions we've received from students so far.

If you still have questions, please send them to covid19@ecuad.ca . We will continue to update these web pages throughout the summer.
Good health to you, and we look forward to working with you all in the fall.

Sincerely,

Gillian Siddall
President + Vice-Chancellor

Trish Kelly
Vice-President Academic + Provost