Supplies Swap Revamp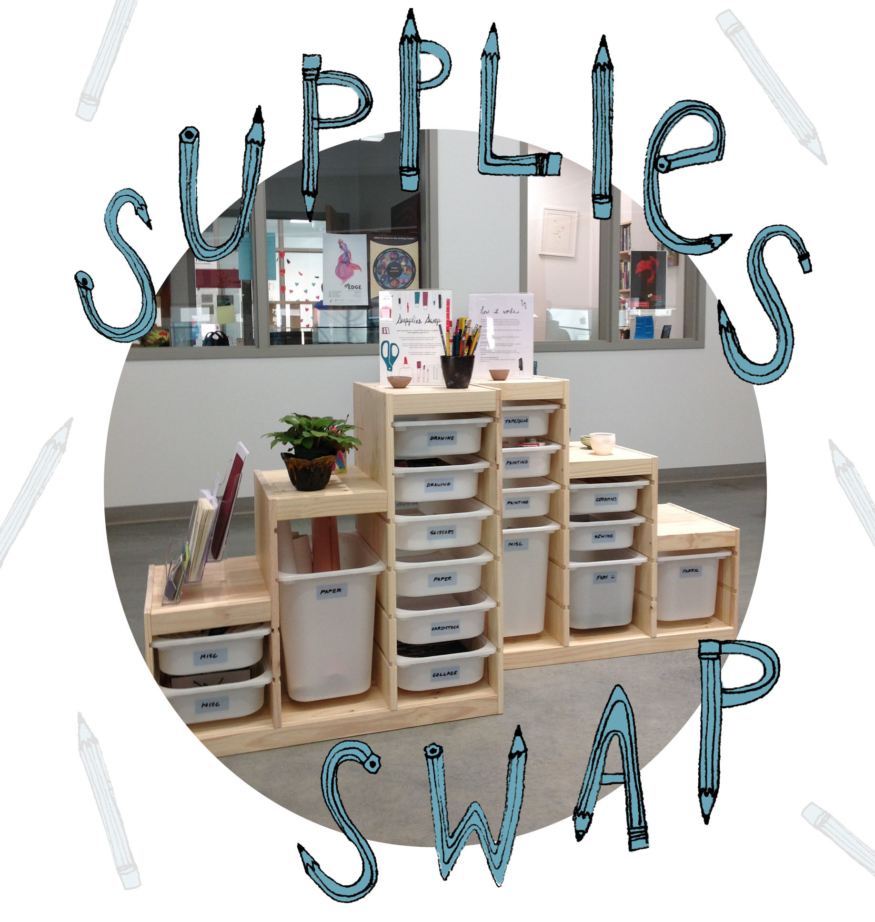 Posted on February 26, 2020 | Updated February 26, 2020, 12:11PM
Come see the library's new and expanded Supplies Swap! Reuse and repurpose materials, find inspiration, or complete projects without having to buy new.
Do you have new or gently used supplies you would like to donate? We are always looking for pens, pencils, brushes, sealed paints, small tools, sketchbooks, blank paper, small canvases, and fabric scraps. We are unable to accept large donations or hazardous materials.

The Supplies Swap is made possible by the participation and support of library staff. Please be respectful when donating or taking materials so other students, staff, and faculty can easily find and access what they need.

For more information, please review our Supplies Swap policies or contact Ana Diab at adiab@ecuad.ca.
Contact: Ana Diab | adiab@ecuad.ca