Artist and ECU Student Lia Fabre-Dimsdale Lands Atomic Internship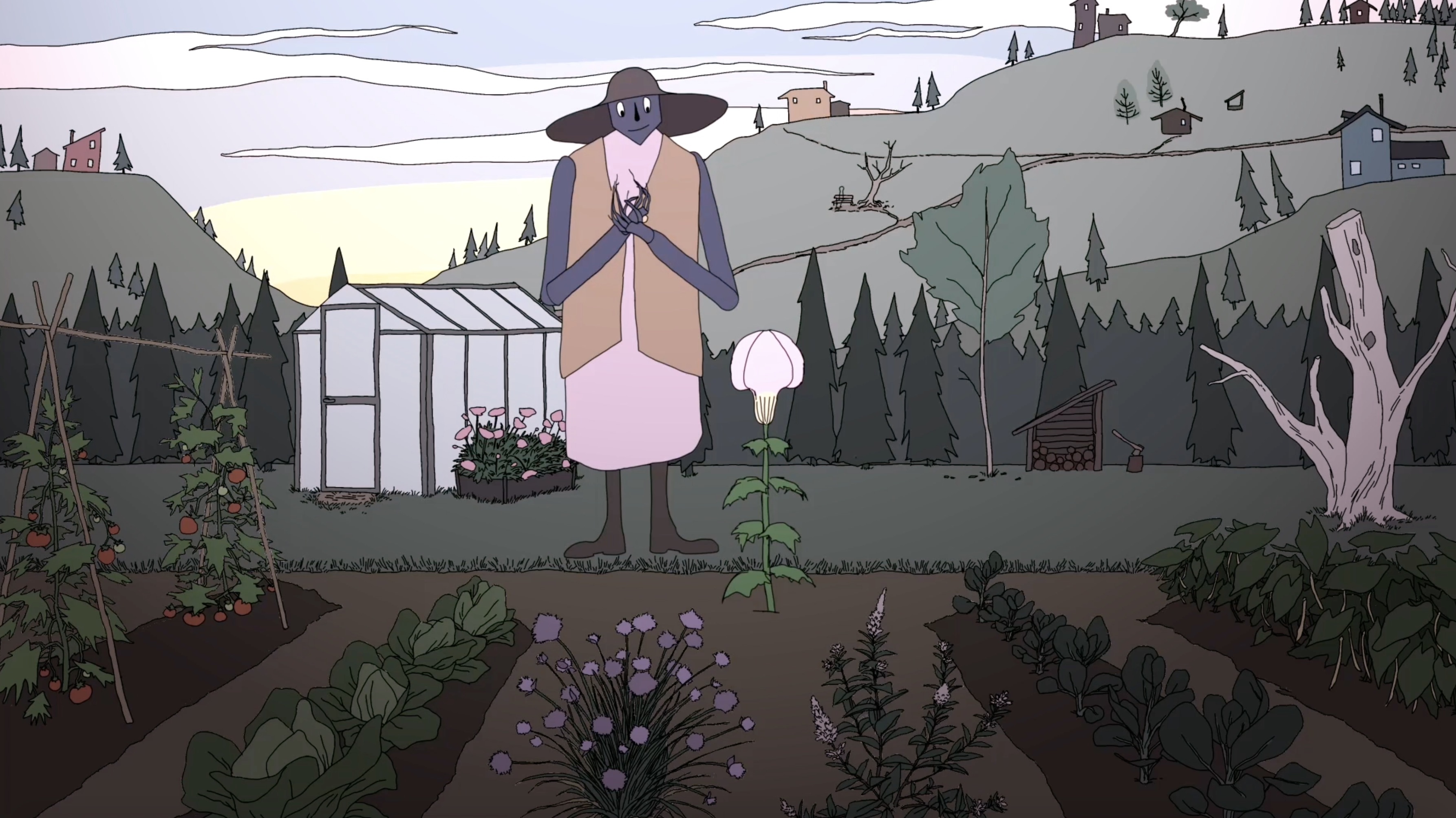 Posted on May 10, 2021
Since April, Lia has been helping animate the award-winning children's cartoon Molly of Denali.
Artist and Emily Carr University animation student Lia Fabre-Dimsdale has landed an internship with Vancouver-based company Atomic Cartoons.
The internship, which was made available through the Mitacs Business Strategy Internship (BSI) program, will see Lia working on the award-winning animated PBS Kids series, Molly of Denali.
Now between her second and third years in ECU's animation program, Lia says the internship "came out of the blue."
"I'm really surprised with the opportunity," she says. "It's really exciting. I've been a grip on some local productions before, but that's about it, really, in terms of working in the entertainment industry. This will be my first opportunity."
Leslie Bishko, associate professor of 2D + Experimental Animation, helped connect Lia with Mitacs, the not-for-profit research and training organization whose BSI program sponsored Lia's internship. Leslie will also act as Lia's internship supervisor. She says Lia will have the chance to work in a number of different roles on the show, meaning she'll enter her third year at ECU in September with a wealth of new skills at her disposal.
"Atomic is going to set her up so she spends a little bit of time in each area of production," Leslie says, noting Lia will try design, storyboards, animation and FX. "It's going to accelerate her learning in a big way. I think this is going to allow her to really get to that place where she can have a vision that's exciting for her and feel she's got the means to create it."
Lia's internship with Atomic is the first time an animation studio has partnered with Mitacs.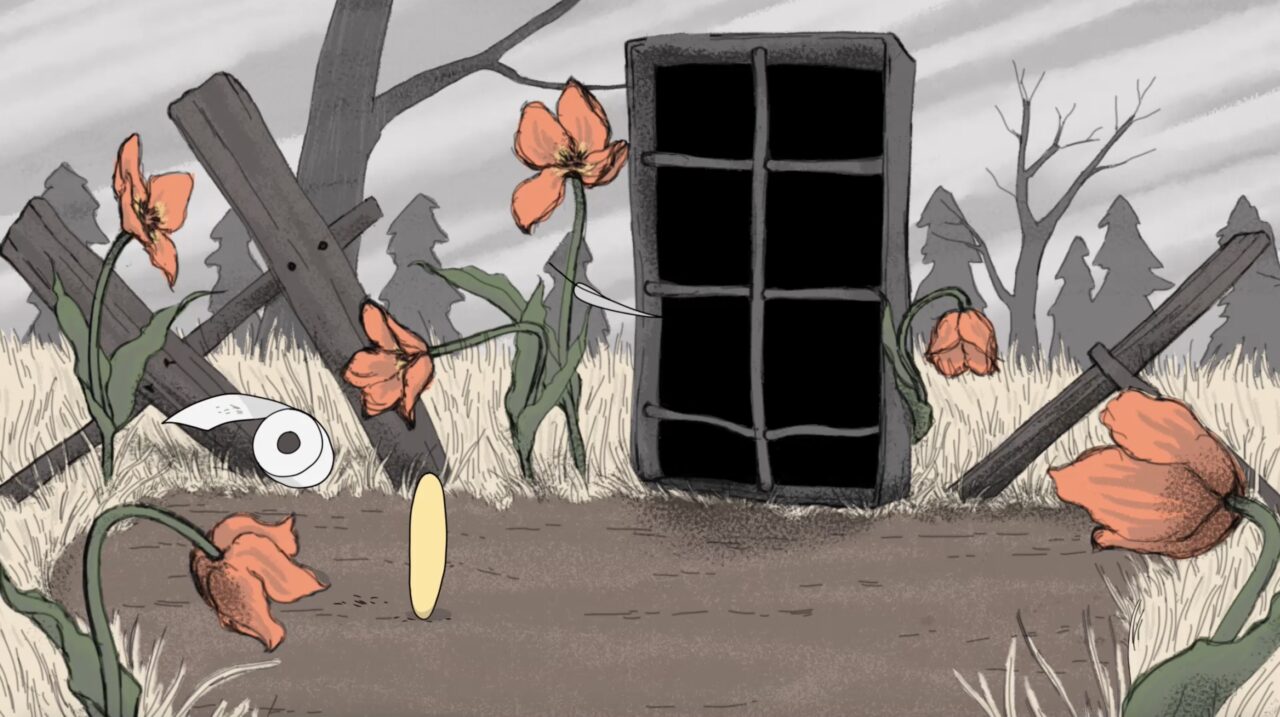 Lia, who is a part of Liidlii Kue First Nation, grew up in Fort Simpson, NWT, a "tiny little town" on a sandbar island sitting right where the Mackenzie River and Liard River meet. Though she attended most of her first year at Emily Carr in person, the pandemic saw her continue her second-year studies remotely, from her current home in Whitehorse, YT.
Having spent some time away from her childhood home, Lia says she's begun turning her gaze back to that time as a source of inspiration for her art practice.
"I've definitely been finding that I've been drawing on a lot of memories of things that seem iconic from growing up there," she says. "I've been finding a lot of interest in that, especially in translating that into animation. It's been a cool process."
But Lia's artistic exploration of her lived experience has been developing for years. In a 2019 CBC interview, Lia talked about the comic book covers she produced over three weeks as an artist-in-residence at the Chu Niikwän Artist Residency in the Yukon. The images reference the iconic twentieth-century books Lia's European maternal grandmother used to send her from overseas.
"I came up with these comic book cover pieces … inspired by these classic French comics like The Adventures of Tintin, and Asterix and all that, and reimagining them with First Nations women as the main characters," she told CBC at the time. "It's kind of exploring the idea of normalizing diversity in classic forms of pop culture. Specifically, thinking about North America."
Addressing the systemic and historical underrepresentation of Indigenous voices and characters in mainstream storytelling remains as important as ever, Lia notes. But focusing on the way Indigenous people are represented is equally important.
"Even just in the past two years, I've seen a little bit of Indigenous representation, but really not much," she tells me. "And a lot of times, that representation involves some kind of trauma or something related to residential schools, which, of course, is important to talk about. But it would also be a relief to see people I can relate to — who look like me — living their normal, daily lives."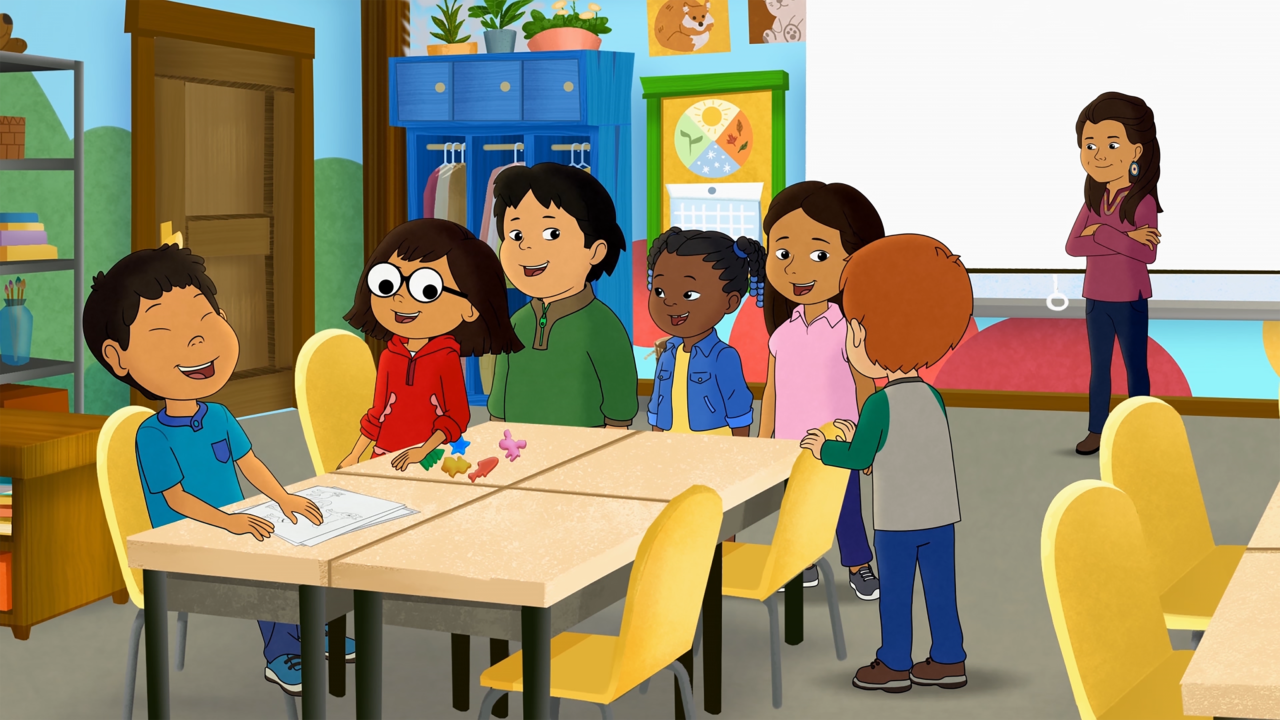 In all kinds of entertainment media, white characters are commonplace. They're heroes, villains, and an infinite variety of supporting roles. Yet it is exceedingly rare for a white character's storyline to refer specifically to their whiteness.
"It would be really awesome to see representation of Indigenous people in those same stories, and not only in ways that are linked to their culture or their Indigeneity, but also just as themselves — as people," she says. "That's definitely one of my motivations. That's part of my work."
Molly of Denali, which is produced by GBH Boston and its animation partner, Atomic Cartoons, follows the adventures of curious and resourceful 10-year-old Molly Mabray, an Alaska Native girl who lives in the fictional village of Qyah, Alaska. It is the first nationally distributed U.S. children's program to feature Native American and Alaska Native lead characters, and incorporates Alaska Native voices in all aspects of the production, both on-screen and behind the scenes.
"When I was reading up about Molly of Denali, Atomic was very clear they were searching for as much Indigenous talent as possible," Lia says. "I believe the creator of the show isn't Indigenous, but they still want to make sure Indigenous voices drive the production and are present in the show itself, which was really great to see and really refreshing."
Lia says she's especially keen to get a sense for how a big studio takes creative concepts from the drawing board to the screen.
"I'm definitely really interested to see how ideas stem into the production; how they're prioritizing and communicating in the show," she says. "It's an educational show, and it's about the community that Molly's a part of — which is an Alaskan First Nation — and about the relationships in her community. It's not something you often see in children's media. So, I'm really, really interested to learn how they come up with the episode ideas, and put it all together."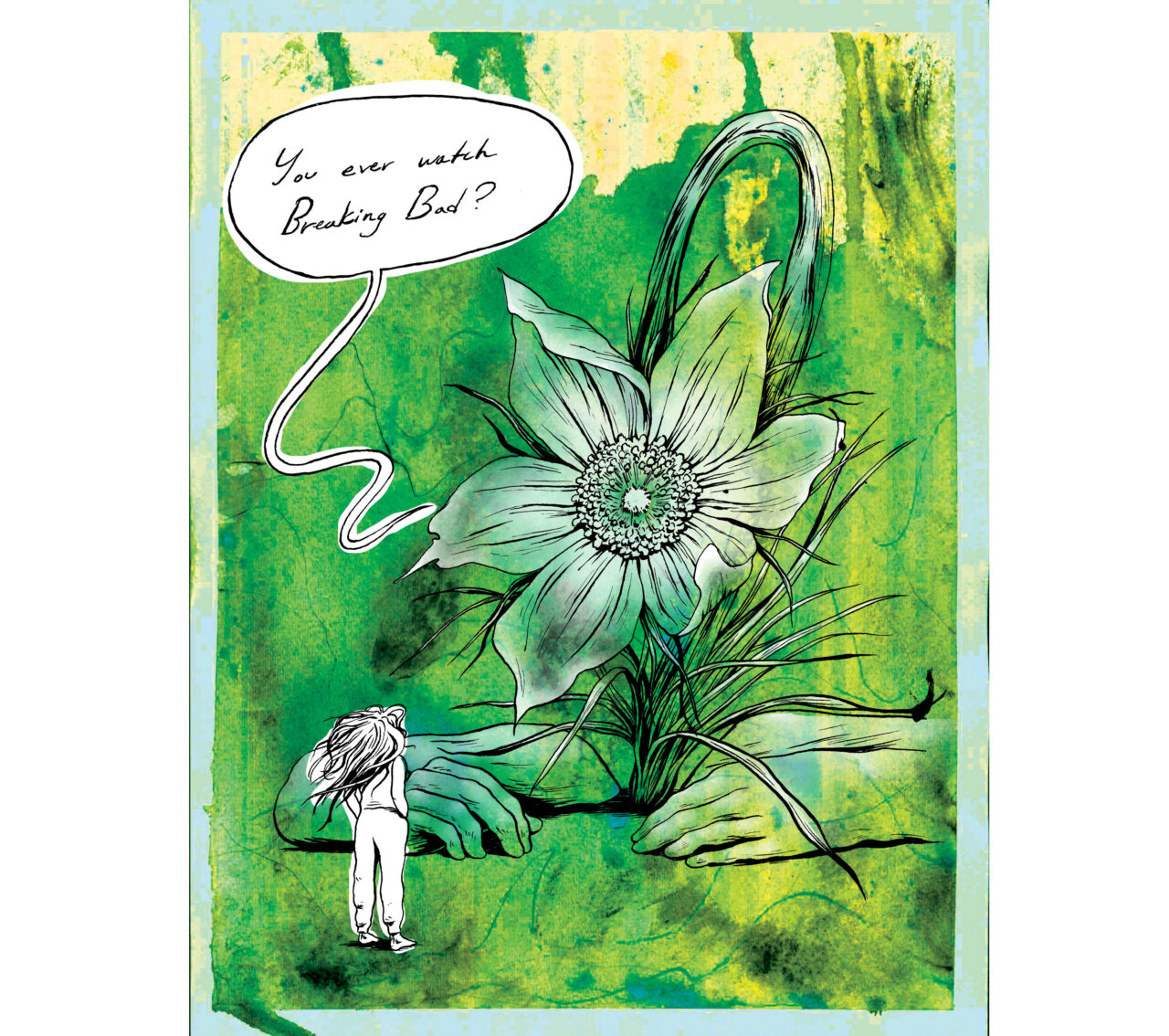 You can learn more about Molly of Denali on Atomics Cartoons' website or online at PBS Kids. In the U.S., Molly of Denali airs on PBS KIDS and is also available on the PBS KIDS Video App. In Canada, it airs Wednesday and Saturday mornings on CBC and is also available on the free CBC Gem streaming service.
Visit Mitacs online to learn more about the Mitacs BSI program, and about Mitacs Indigenous.