Artist Mana Saei Receives Inaugural BGML x NMSA Award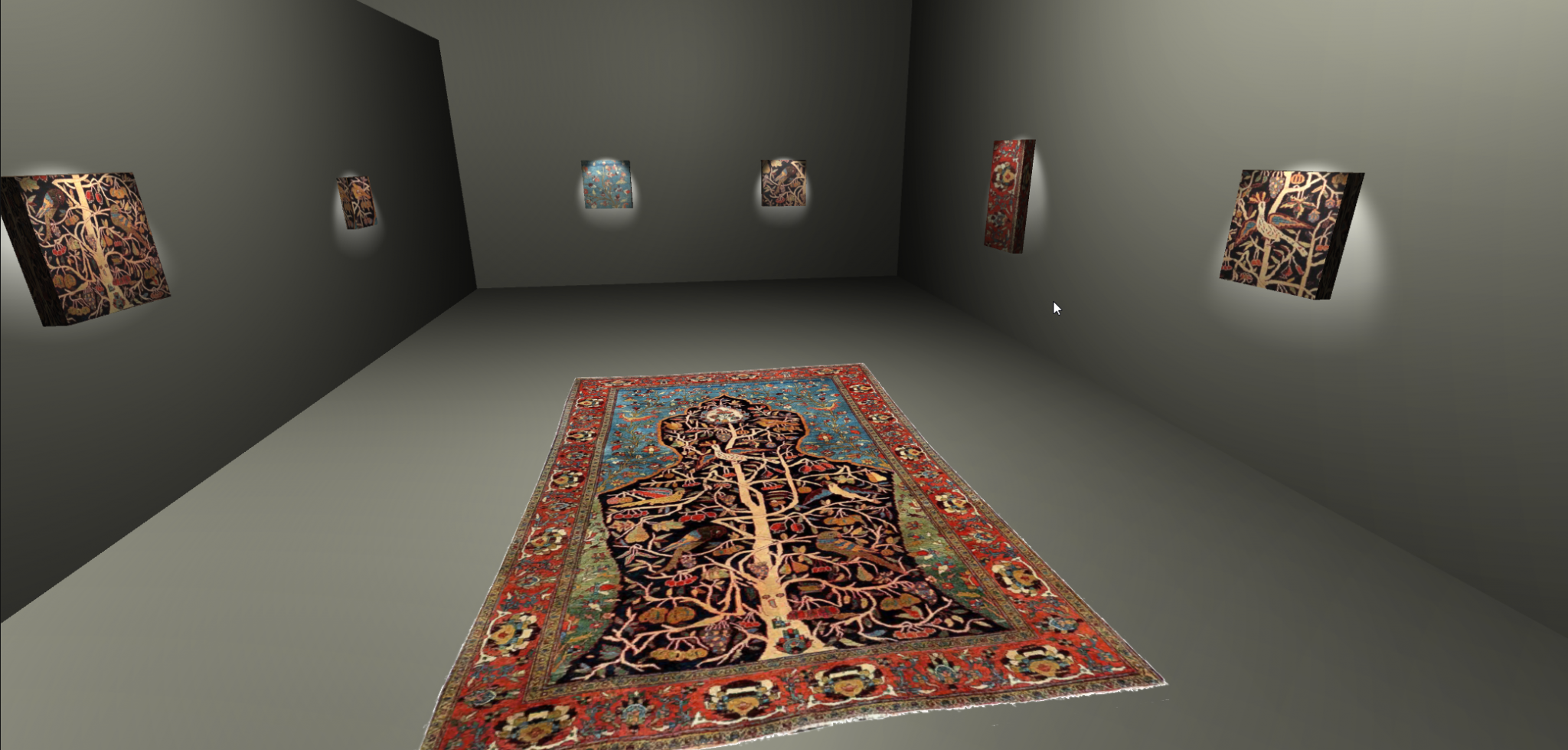 Posted on July 26, 2021 | Updated July 26, 2021, 8:31am
The artist and recent ECU grad aims to raise public awareness through her immersive media installations.
Artist, researcher and recent ECU grad Mana Saei (BMA 2021) has been named the recipient of the inaugural Basically Good Media Lab x New Media + Sound Arts Award.
The annual award was created to recognize an outstanding undergraduate student who is working across the areas of research, learning and practice at Emily Carr University. Recipients must be enrolled in ECU's New Media + Sound Arts (NMSA) major, and have contributed in a significant way to research projects through the Basically Good Media Lab (BGML).
"This awards means a lot to me, and has encouraged me for future works," Mana says. "This recognition is a huge honour for me."
Mana came to ECU having already earned a Bachelor's degree in physics, in her home country of Iran. Mana first became involved as a research assistant at ECU in 2018 working with faculty member Caroline Park to assemble her sound installation at the RBC Media Gallery. The installation took place as part of the 2018 Conference on the Arts in Society, which was chaired by Cissie Fu, Dean of the Faculty of Community + Culture and co-founder of the Political Arts Initiative.
At the time, Mana was in between her first and second years, and had just recently declared her major.
"Research assistants, typically, are third and fourth year," Julie Andreyev, artist and ECU associate professor, says. "But she's a self-starter, and she reached out to us. We were so impressed with her that Maria [Lantin, Director of Basically Good Media Lab] and I hired her for the Wild Empathy project."
From Edward Madojemu's 2019 animated film 'Dami and Falian,' for which Mana provided spatial sound design.
In support of that ongoing project, Mana visited old growth forests on Vancouver Island to conduct field work, and quickly established herself as a "key member" of the team. She has continued to work on Wild Empathy's evolving initiatives since.
Mana says working as a research assistant was central to developing her skillset in virtual reality and immersive audio production. It also provided a dramatic confidence boost, and demonstrated how artists can engage with issues that matter to them through creative practice.
"The project enlightened me about the ethics of an artist to raise public awareness on what matters in the world," she says. "I collaborated on five other research projects in this university, as well. All these projects made this emerging artist today who tries to raise awareness about local and global issues through her art, using media and sound."
Mana's fourth-year NMSA graduating project, Julie notes, was particularly exceptional. Titled The Lockdown, the immersive sound and visual installation takes the form of a virtual gallery adorned with Persian rugs on the floors and walls. Viewers may wander the gallery freely and interact with the rugs and wall-hangings, each of which is linked to a specific soundscape. The soundscapes include excerpts from local and international news sources collected by Mana during the pandemic, as well as recordings of her voice and the voices of others.
The voices provide a diverse record of the past year-and-a-half of isolation and not-knowing, framed both scientifically and anecdotally. Also ever-present is the theme of displacement, which Mana experienced as an Iranian woman living abroad while her family sheltered in place in Iran.
Participants in The Lockdown project may also catch snippets of the 7 o'clock cheer for healthcare workers — which Mana recorded several times a week for two months in 2020 — or the sounds of birds and ocean, recorded in the field during lockdown when, for a brief moment, non-human sounds seemed to be the dominant sonic theme in the city.
"It's a beautiful combination of telling a personal story, but also having this global layer that anybody can identify with, because we're all in this together, experiencing it," Julie says of the work. The care taken in the articulation of The Lockdown is matched by its ambition, Julie continues. The work is both sprawling and intimate, and reflects Mana's dauntless approach to new challenges and the labour of creative work.
According to Maria, Mana is "deeply invested" in each project she takes on, bringing a "wisdom beyond her years" to her "impressive" work.
"Mana distinguished herself early on as remarkably motivated to participate in research projects and learn new digital skills outside of what was being taught in her class," Maria says.
"She takes calculated risks and has a quiet-awake quality which manifests as deep listening and considered responses — exactly what is needed in a good artist researcher. She contributed to the life of the BGML with collaborations, sharing of work and knowledge, and just a wonderful presence. She is so well-deserving of this award and she will be missed!"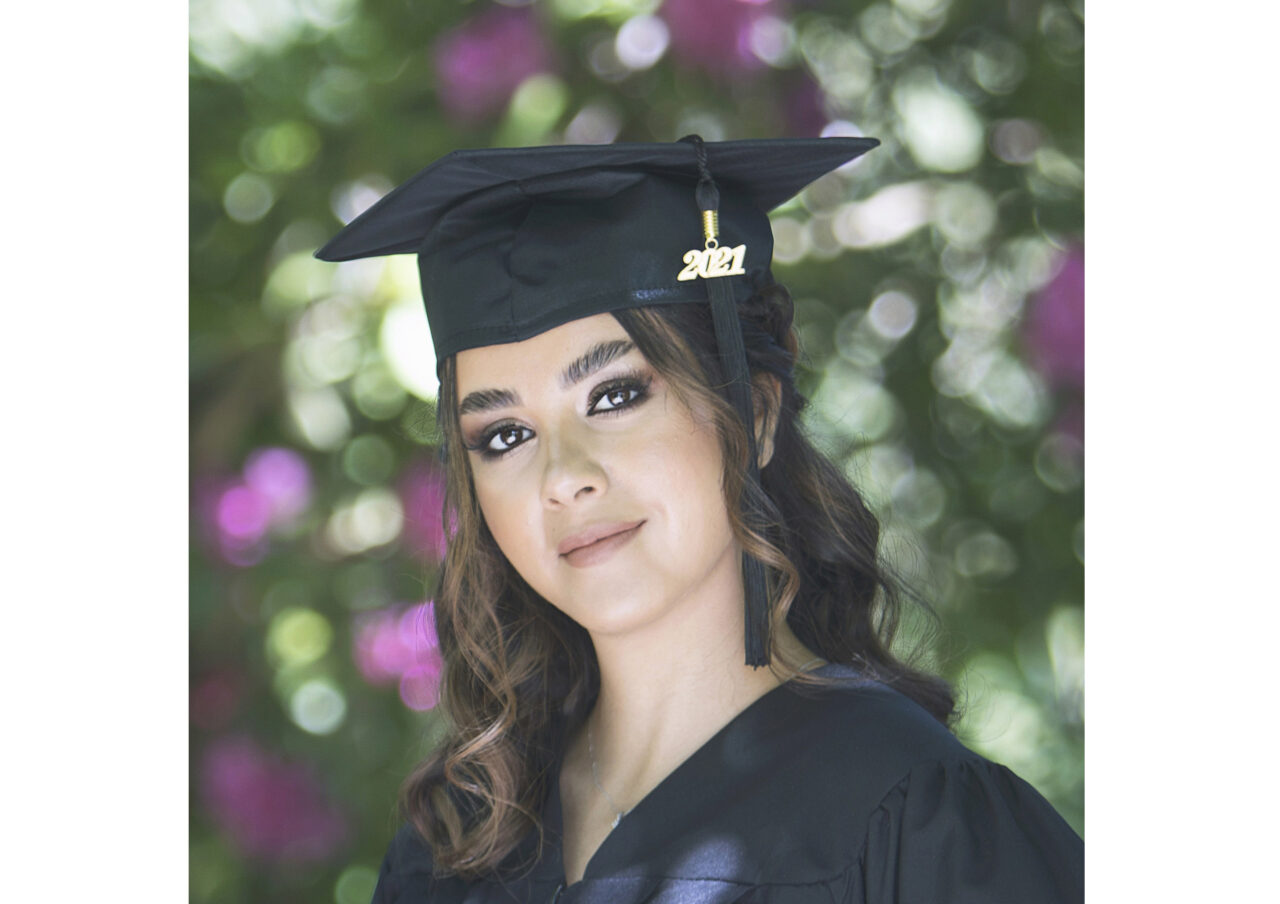 Mana says she's grateful for the support of the "brilliant NMSA faculty" throughout her time at Emily Carr, including Julie, Maria and artist and ECU faculty member Peter Bussigel.
"I enjoyed the mentorship and support of these amazing and inspiring people throughout my journey at ECU," she says.
Now that she's graduated, Mana plans to create more 3D virtual galleries and to continue with her work in spatial sound design. She is also planning a podcast series on climate change, as seen through the lens of one individual. Find out more about Mana's work at manasaei.com.