Henry Tsang's New Panel Discussion, Solo Exhibition Explore Anti-Asian Violence in Vancouver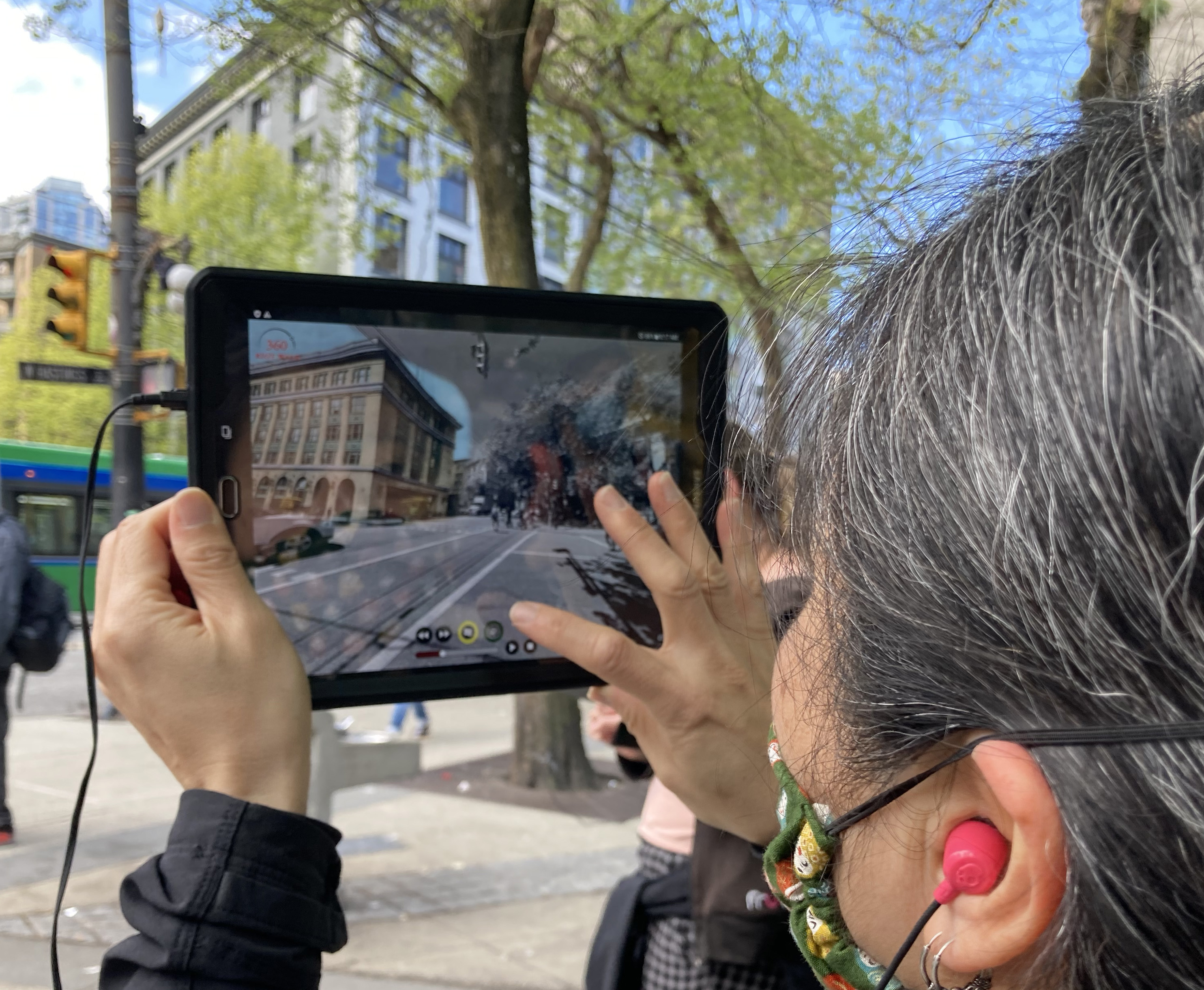 Posted on May 18, 2021 | Updated May 18, 2021, 9:40am
The series of upcoming events unearth the city's invisible histories of racism and white supremacy.
A new series of public events from artist and ECU faculty member Henry Tsang explore the history of anti-Asian violence and white supremacy in Vancouver.
Starting May 29, a series of free online panel discussions, titled Talking the Walk: Reflections on 360 Riot Walk, will take Henry's ongoing 360 Riot Walk enhanced-reality walking tour of Vancouver as a point of departure for conversations exploring the city's history of racism.
During the first panel, titled An Embodied Experience of History, former Riot Walk walking tour participants including writer, scholar and ECU faculty member Sue Shon will speak to "their embodied experience of using virtual reality technology to invoke site-specific histories."
The second panel, titled The Complexity and Nuance of Cultural Translation, will feature translators for the Punjabi, Chinese and Japanese versions of the project addressing "the power and subtleties of language and the challenges they encountered in translating the script of 360 Riot Walk."
The final panel, titled What's at Stake, will bring together contributing writers from 360 Riot Walk to talk about "a breadth of significant issues and events that led to, and resulted from the 1907 riots."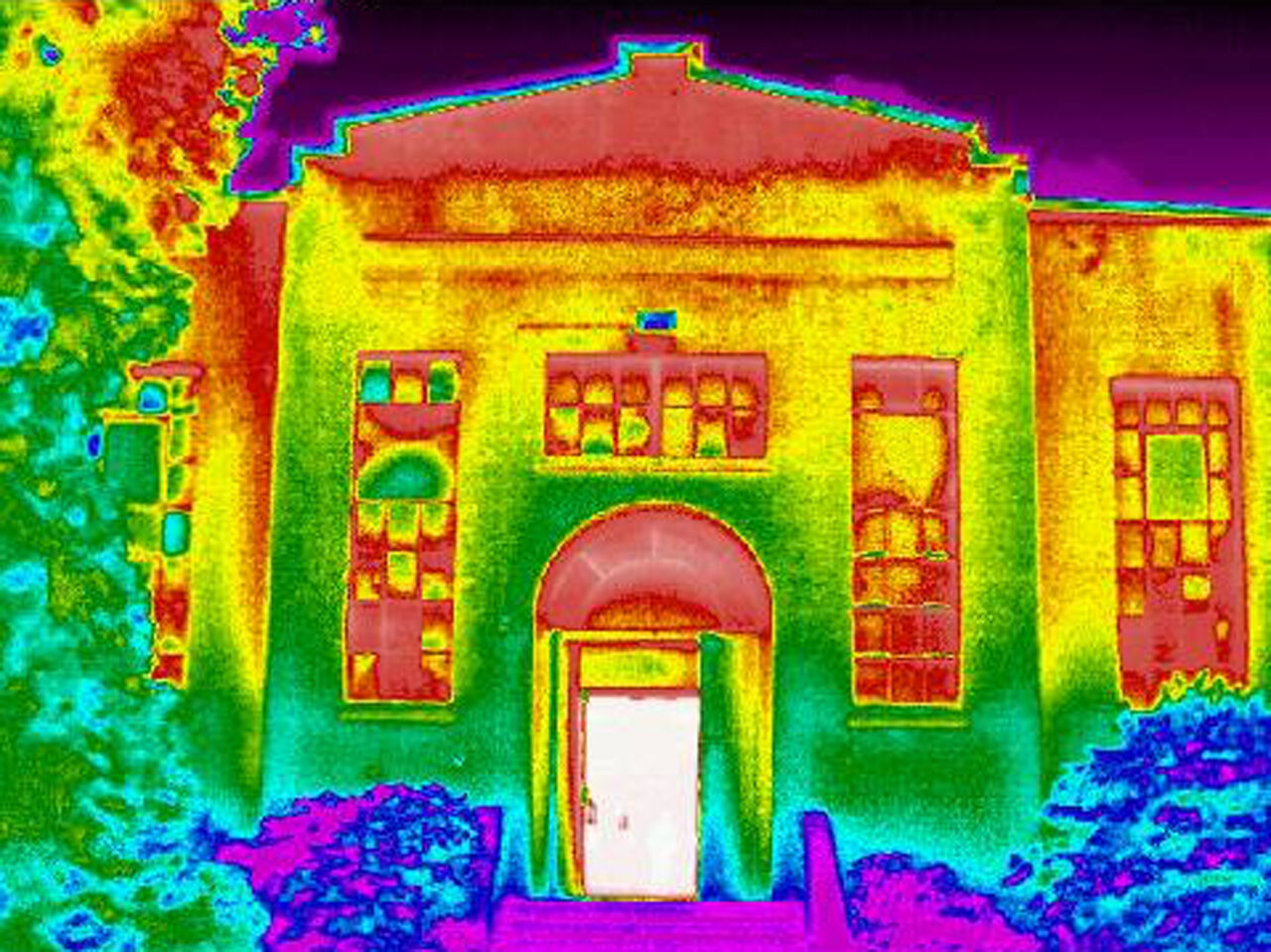 Initially supported by the Basically Good Media Lab and an SSHRC Explore Grant from Emily Carr University, 360 Riot Walk is now under the stewardship of the Powell Street Festival.
Meanwhile, a solo exhibition of works by Henry will open at the Surrey Art Gallery on June 26. Titled Hastings Park, the show features photos and projections created using a thermal imaging camera and based in part on Leonard Frank's documentary photographs of the Japanese Canadian internment. The images document four buildings at Hastings Park in Vancouver — the site where nearly 8,000 Japanese Canadians were forcibly detained in 1942, prior to being sent to internment and labour camps elsewhere in BC, and in Alberta, Manitoba and Ontario.
"In using this camera, I'm asking the buildings to remember when they housed 8000 people," Henry says in a statement. "This camera exposes not only the current condition of the buildings, but also the past and hidden histories inscribed within. It can see things we can't."
According to Surrey Art Gallery curator Jordan Strom, both Henry and artist Cindy Mochizuki, whose solo exhibition Autumn Strawberry will also show at the Surrey Art Gallery this summer, use lens-based media to peer into history in new and illuminating ways.
"They show how images, and thus histories, are concealed and revealed," he writes in a statement. "Uniting the past and the present, history and memory, these artists have created work that speaks powerfully to our current moment of social crisis, anti-Asian racism, agricultural history, and food security."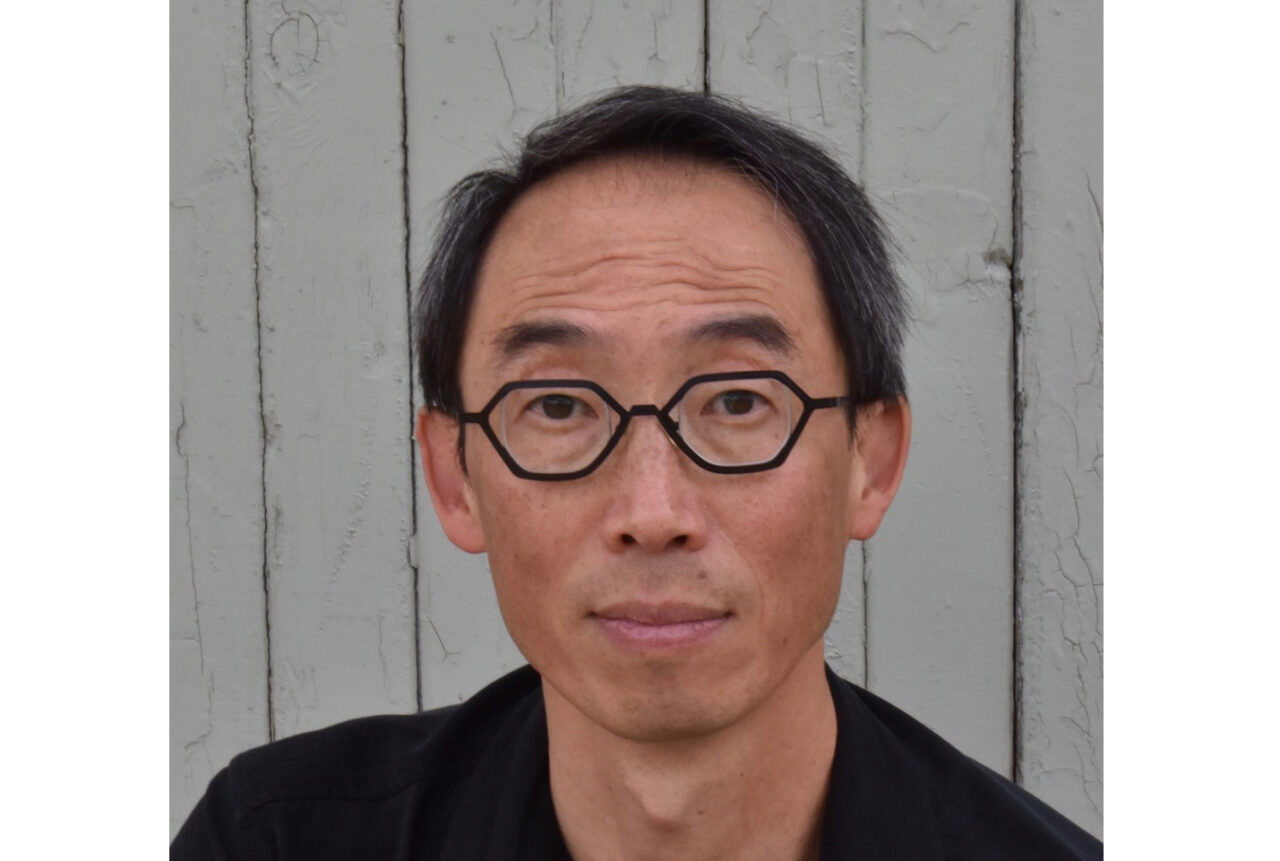 Pre-book your exhibition visit by emailing artgallery@surrey.ca or calling the gallery at 604-501-5566 (press 1). And don't miss an online discussion featuring Henry and Cindy speaking about their respective practices on July 17 at 7pm, via Facebook Live and YouTube. The conversation will be available for replay after the event.
Register now for the first event in the Talking the Walk series, which will broadcast at 2pm on May 29. The second and third events, on June 19 and July 10, will open for registration in the coming weeks. You can take the 360 Riot Walk walking tour of Vancouver any time with your internet-connected device, by visiting 360riotwalk.ca.