'Our Sparkles' Earns Catelyne Ma Festival Praise and a Studio Gig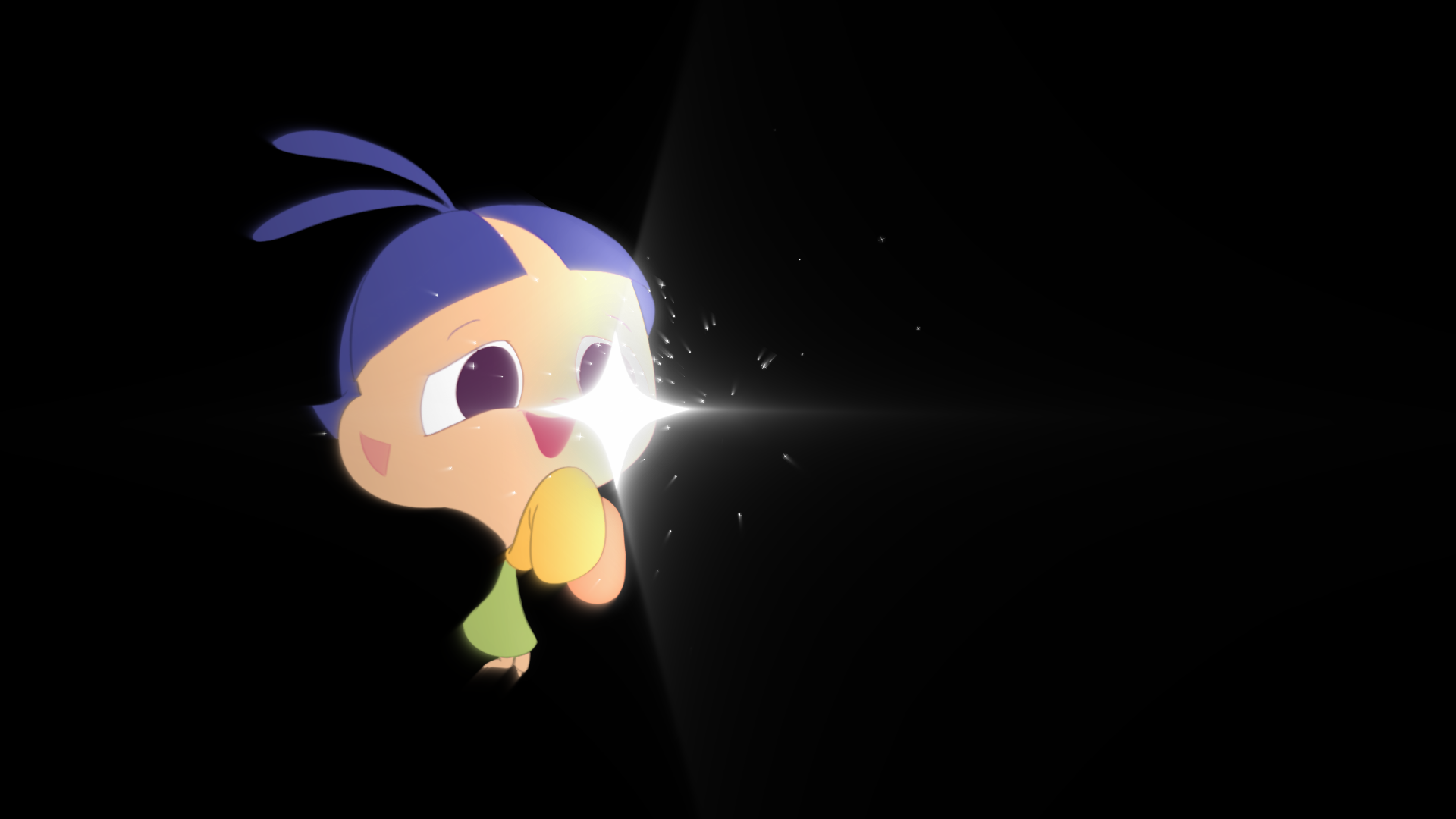 Posted on January 26, 2021 | Updated February 23, 2021, 3:40pm
The gorgeously hand-rendered animated short has been piling up official accolades while winning Catelyne an internship.
Our Sparkles, a short animated film by animator Catelyne Ma (BFA 2020), has been earning high praise at festivals and showcases up and down the West Coast and as far afield as the UK.
Initially intended for release between Mother's and Father's Day, 2020, the free-wheeling tale about a mother-daughter conflict has since racked up a series of accolades, including Awards of Excellence at sister California festivals the Accolade Global Film Competition and the Best Shorts Competition; as an Official Selection at the UK's Global Indie Film Fest, and at La Jolla's IndieFEST Film Awards; earning finalist at multiple festivals including Los Angeles' Hollywood Art and Movie Awards; and winning Best Original Film at the Thundr Short Film Showcase.
And while Catelyne is proud of her work, she says her friends and her community at ECU played a crucial role in her success.
"I'm grateful for everything this film has achieved," she says. "I'm extremely thankful for my friends and instructors who have been supporting me all this way; they were the ones who built up the responsibilities and determination within me. We did it!"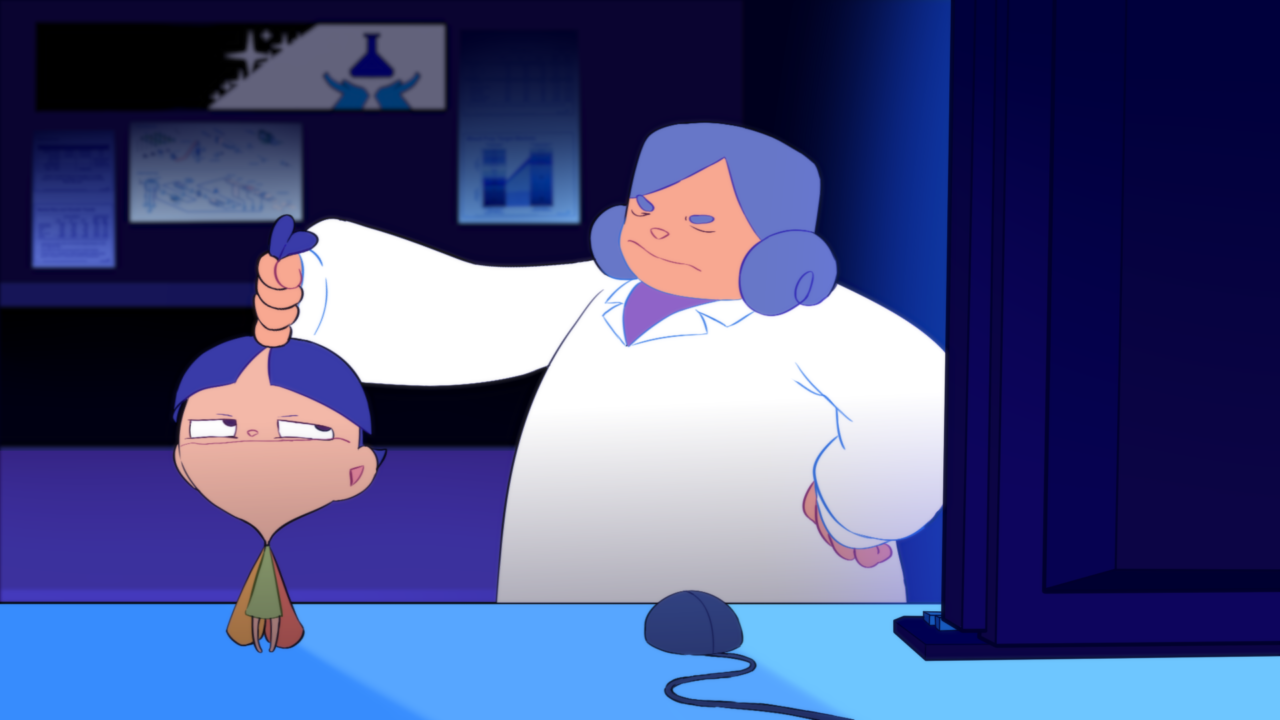 Produced during Catelyne's final year in the 2D + Experimental Animation program at Emily Carr University, Our Sparkles depicts an artistic young girl resisting her scientifically-minded mother's bidding. The dialogue-free film quickly takes a turn toward the psychedelic, allowing Catelyne's big ideas — and gorgeous imagery — to stretch their legs.
"There are themes and messages about individuality, unity and human connections," she says of the film. And despite the struggle at the heart of the story, Catelyne says it ultimately speaks to the power of people co-existing inclusive of one another's differences.
"Everyone with their own individual colours can shine, and together we support each other and become one."
Partly, she says, this vision of harmony comes from personal experience. Catelyne says the talent and goodness of her colleagues and peers were a source of inspiration at a difficult time.
"I saw everyone shining while I was at my lowest during the pre-production process as well as during quarantine, and realized that I wanted to make a story for my all my animation friends, and all the people struggling during that hard time," she says.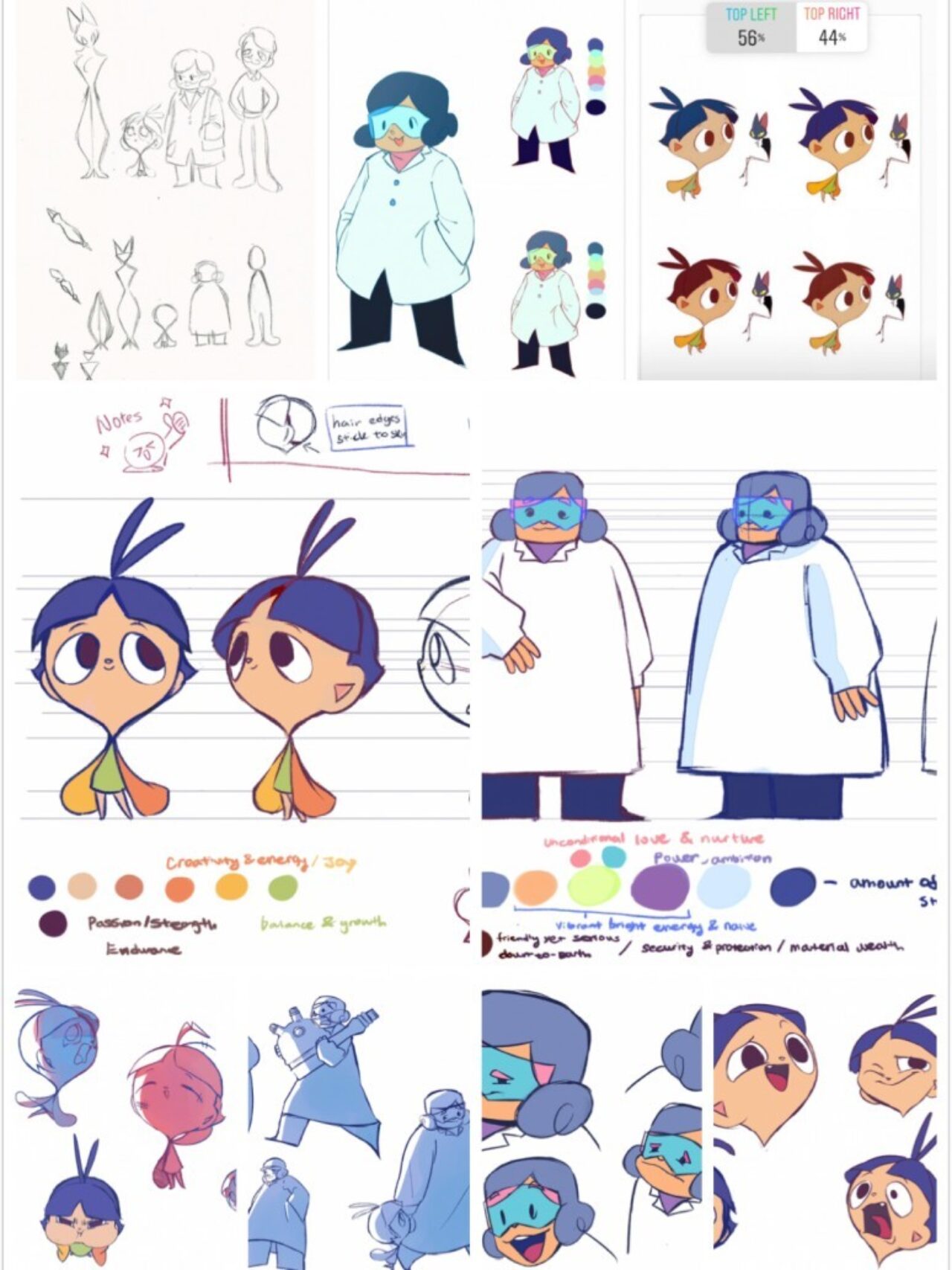 The narrative, she notes, is "a little bit experimental," leaving plenty of room for the viewer to bring their own interpretation to the experience. That said, Catelyne describes an elaborate cosmology behind her visual choices. Each colour and shape is intended to draw the viewer along through the unspoken narrative, she says.
"Since the story had no dialogue, the characters needed to attract attention and have stories told through their appearances," she says.
The mother character's stubbornness, for instance, is echoed by her squareness. The mother and the lab environment also share a dominant colour scheme of blue and purple, which Catelyne says is meant to reflect qualities including wisdom, conservatism, tranquility coldness.
The daughter, by contrast, is predominantly orange, which Catelyne links to "representations of energy, vibrancy and determination." It is also an opposite — and complementary — colour to blue, she notes. The daughter's shape and movement, meanwhile, are "more flexible and free." Her balloon-shaped head indicates her softness and naivety. Her triangle sleeves show she has a tough side.
More recently, Catelyne's thoughtful work caught the eye of Hao Chen (BMA 2006), creative director and owner of award-winning Vancouver animation studio Linetest. Hao served on one of the juries that chose Our Sparkles for recognition. He was so impressed with her work that he made a plan to hire Catelyne for an internship. Since joining the Linetest team last year, Catelyne appears to have found more fans: Linetest's 2020 holiday message included the comment, "Cat, where have you been all our lives?"
"I love it here at Linetest and couldn't have asked for a better place to start my first industry experience," Catelyne says. "I've also been getting compliments from my mentors and the clients for my animation work, and have officially gained back all my confidence lost during the post-graduation period."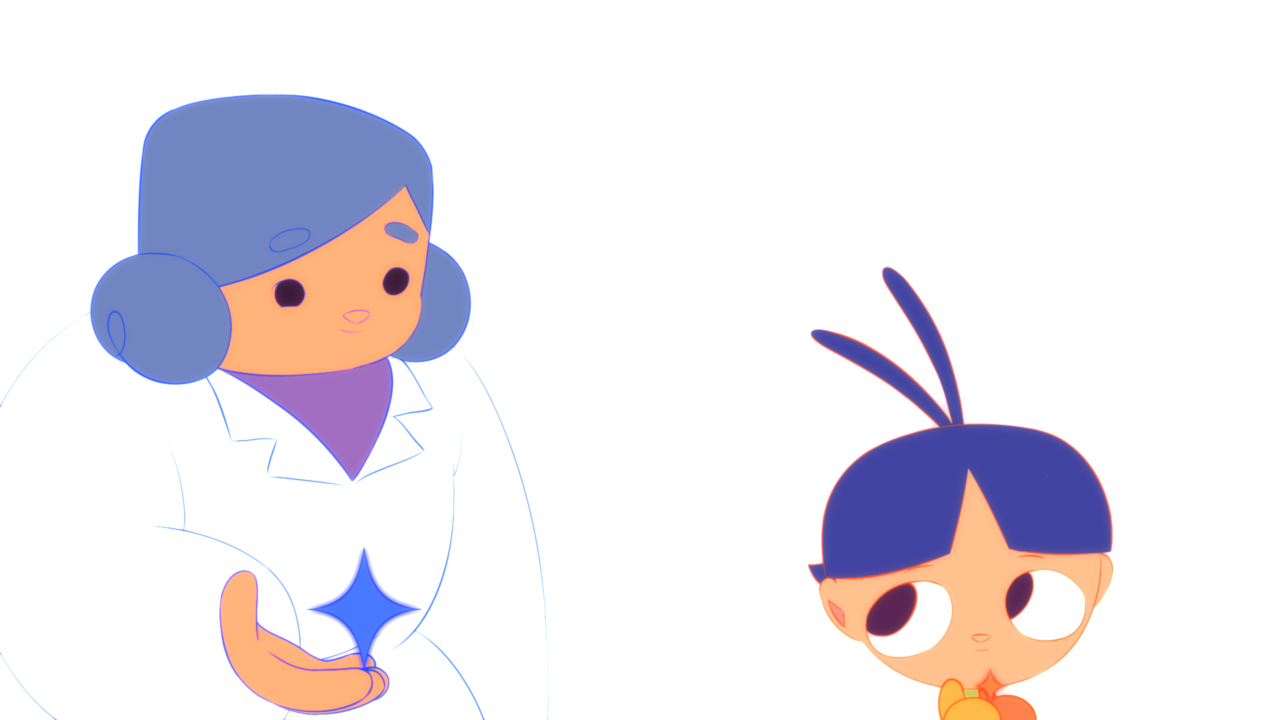 Despite her achievements, and despite proving herself to be an extraordinary artist, Catelyne says there are some audiences that remain tough to crack.
"My parents were certainly not impressed until I was selected for the Hollywood Art & Movie Awards," she says. "Then they were like, 'Ohhhh, Hollywood ay? Good job kid.'"
You can see more of Catelyne's artwork from the production of the film on her artist page on the 2020 ECU grad show website.