Ahnahktsipiitaa's 'This is Not a Ceremony' Selected for Tribeca Festival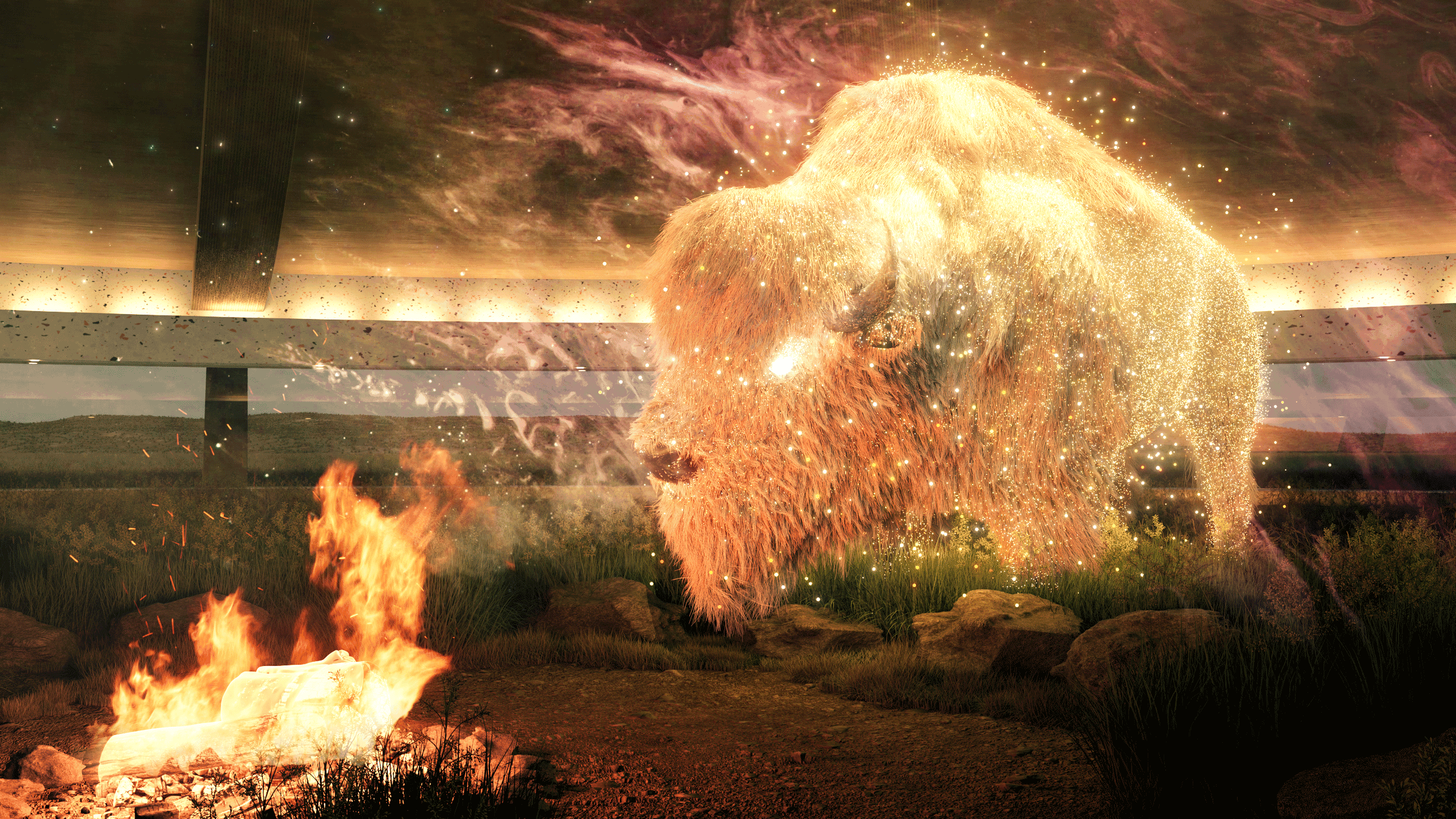 Posted on June 07, 2022
The work's appearance in New York City follows a lauded debut earlier this year at Sundance.
A cinematic virtual reality (VR) experience from artist and filmmaker Ahnahktsipiitaa (Colin Van Loon) has been selected for the Tribeca Festival in New York City.
Titled This is Not a Ceremony, the stunning immersive work will show as part of Tribeca's New Voices Competition. The work's appearance at the prestigious festival follows a lauded debut at Sundance earlier this year.
Produced by the NFB, This is Not a Ceremony takes viewers inside the stories of two Indigenous men whose lives were shaped by structural racism.
Speaking via Zoom in December, Ahnahktsipiitaa said his goal was to bring viewers into intimate contact with specific people. Putting a human face to Indigenous trauma is one way to help ensure the same harms aren't repeated, he said. It's also a way of reflecting the power of Indigenous community.
"This piece is made for Indigenous people to see the strength and resilience of these men," Ahnahktsipiitaa said. "And this piece is made to be something of a wake-up call, a call-to-action for settlers."
This is Not a Ceremony will show June 9 and 10 at the Tribeca Festival. Visit Tribeca online to find out how to purchase tickets for remote or in-person viewing.
Read our interview with Ahnahktsipiitaa from earlier this year now, at ecuad.ca. Learn more about This is Not a Ceremony via the NFB. Watch an episode of the Sundance Festival's Meet the Artist series featuring Ahnahktsipiitaa via YouTube.