Cheryl Wong Curates Across Creative Worlds with VAG's Stephanie Rebick for 'Fashion Fictions'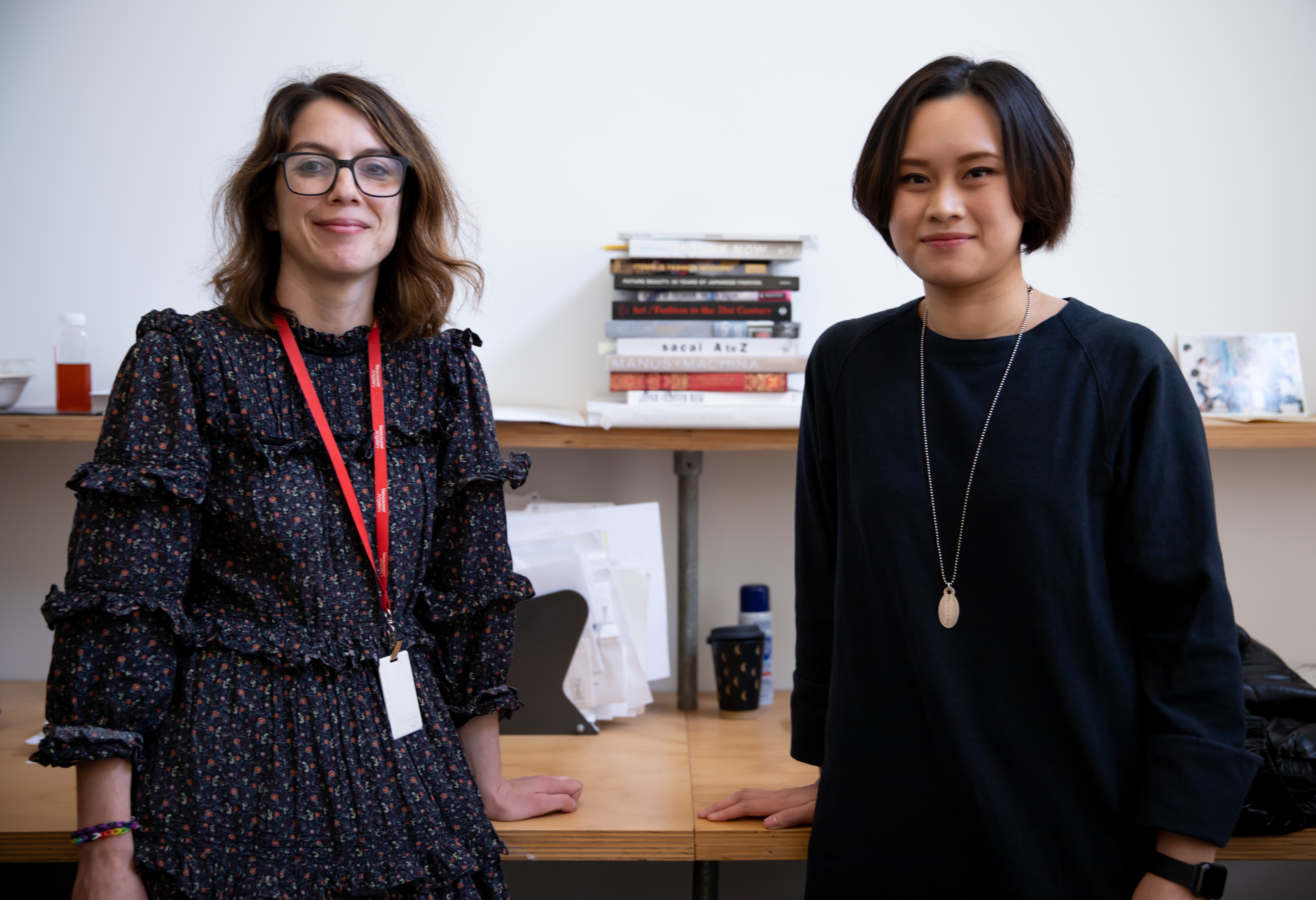 Posted on October 25, 2022 | Updated November 08, 2022, 11:23am
The pair were brought together through the Shumka for Creative Entrepreneurship's Art Apprenticeship Network program.
A recent apprenticeship with curator, writer and editor Stephanie Rebick saw ECU student Cheryl Wong help develop an upcoming exhibition at the Vancouver Art Gallery (VAG).
Stephanie, associate curator at the VAG, brought Cheryl on board to assist with research and design for Fashion Fictions, a major exhibition slated to open in 2023.
"She did a ton of curatorial research," Stephanie tells me via video chat. "I would give her very open-ended questions. I left her to her research and trusted her to present what she felt was interesting and worth bringing forward. She has a fabulous eye, and she did an amazing job."
Stephanie and Cheryl were linked through the Art Apprenticeship Network (AAN), a program run by the Shumka Centre for Creative Entrepreneurship and funded by the RBC Emerging Artists Project. Each year, the AAN pairs paid student apprentices with established artists, curators and cultural workers to work on specific projects.
Having a chance to contribute to a major show at Vancouver's premier art gallery was an exciting challenge, Cheryl says. It also helped clarify some essential questions about her professional future.
"One of the biggest struggles I've been dealing with for the past couple of years is defining my practice," Cheryl tells me via video chat. At times, she continues, her design major doesn't feel aligned with her curatorial studies minor. "I'm studying two different disciplines and feel like I don't belong in just one space."
"It put me into an unfamiliar space that helped me navigate through questions about what kind of practice I want when I graduate."
Fashion Fictions was first sparked by Stephanie's interest in the extraordinary range of disciplines and approaches that fall under the label of "fashion." Traditional categories such as sneakers and suits are part of it, as is haute couture. Meanwhile, Stephanie notes that crossovers between experimental fashion design and other disciplines happen regularly. Designers often collaborate on research with people in the sciences and bring engineering and technology into the mix. Fashion includes research-based and purely artistic practices, where garments are not commercially available. Sometimes, a single designer will work in all these areas simultaneously.
"I wanted to focus the exhibition on those sorts of experiments that I see happening," Stephanie says.
This broad scope gave Cheryl a first-hand look at how curation and design intersect. The works selected for any exhibition are crucial for driving public interest and sparking discussion. An exhibition's design also plays a massive part in how people respond. And that work is not always visible.
"It put me into an unfamiliar space -- one that I'm now beginning to be more interested in," Cheryl says of the apprenticeship. "That helped me navigate through questions about what kind of practice I want when I graduate."
A curator must often be a "jack-of-all-trades," Stephanie adds, using skills ranging from scholarly to practical. Cheryl worked across disciplines during her apprenticeship, even re-designing a word mark at one point.
"She did a beautiful job. I really liked being able to draw on all of Cheryl's different skillsets," Stephanie says. "It was a great opportunity for her to pull from those different areas that may, in school, feel very separate, but in practice are very much not."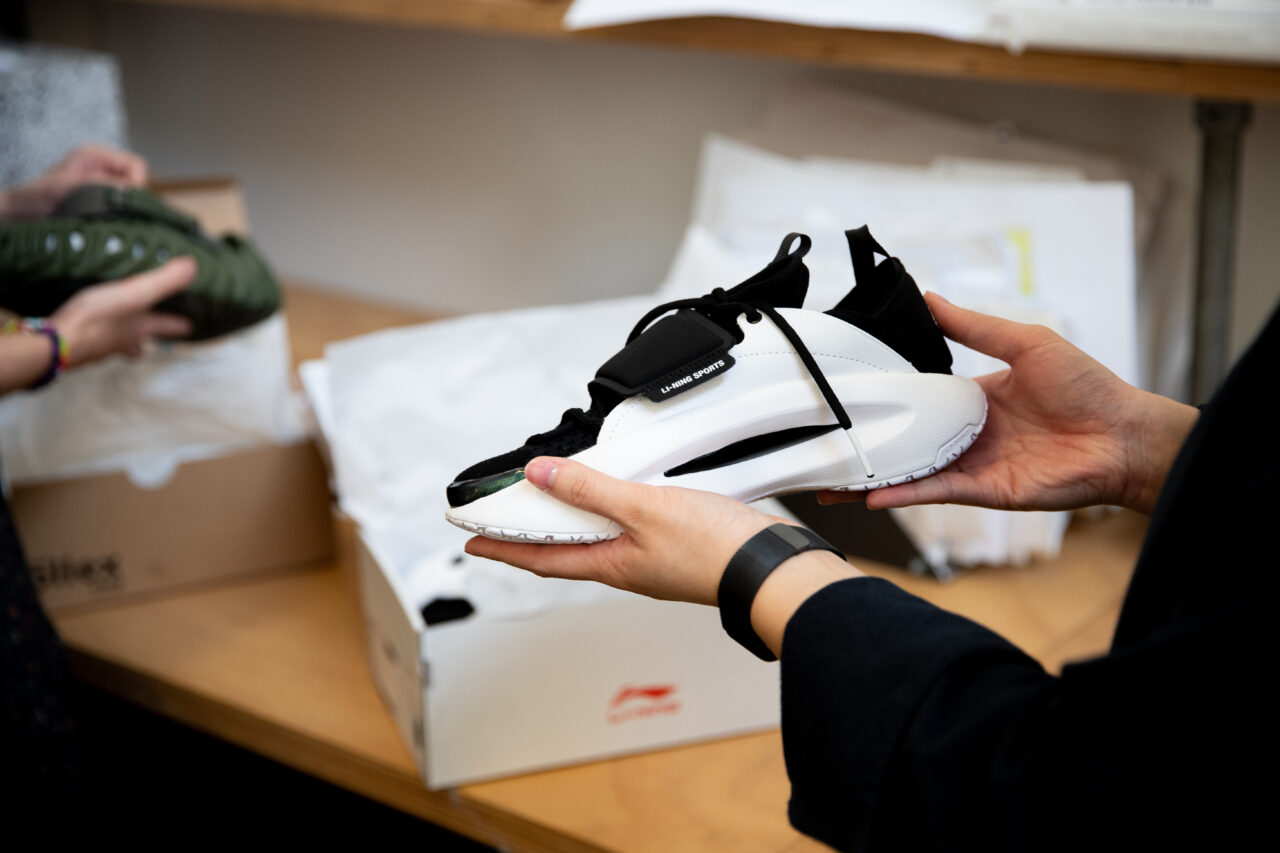 For Cheryl, the chance to apply what she learned in school to a project outside the classroom "helps me a lot" to envision a career beyond graduation.
"Being able to do research involving both skillsets was a perfect and happy space to work in," she says. "I got a taste of both. And I really appreciated the opportunity to find a balance between the two."
Stephanie and Cheryl also noted their gratitude to the Shumka Centre for the introduction.
"I hope it continues, and I would be very interested in participating again," Stephanie says. "I've told all my colleagues to look into it if there's another call because I think it's just a great opportunity. And having a closer relationship between the VAG and Emily Carr makes such great sense."
Follow Cheryl on Instagram to see more of her work. Visit the VAG's website to learn more about Fashion Fictions.
Visit the Shumka Centre for Creative Entrepreneurship online to find out more about their wide range of outstanding programming and resources.
--
Visit ECU's website to learn about the Bachelor of Design program and the Curatorial Practices program at Emily Carr.
Want more stories like this one delivered twice a month to your inbox?