Artist Gio Swaby Featured in Harper's Bazaar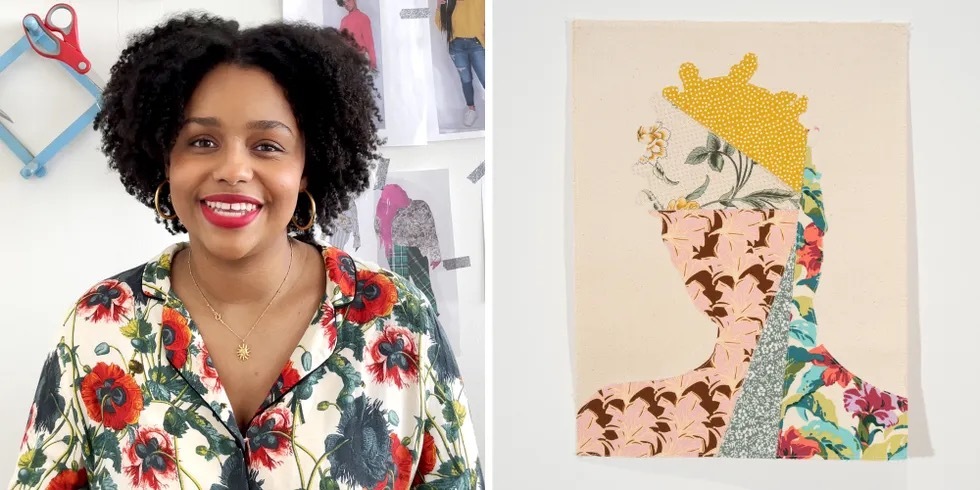 Posted on May 24, 2022 | Updated May 27, 2022, 11:27am
The ECU alum spoke about her practice, her recent skyward trajectory and her upcoming show at the Museum of Fine Arts in Florida.
Artist Gio Swaby (BFA 2016) was recently featured in Harper's Bazaar ahead of her first solo museum exhibition, Fresh Up, which opens May 28 at the Museum of Fine Arts in St. Petersburg, Florida.
The glowing article explores Gio's recent, meteoric rise. Now finishing her MFA at OCAD University, the 30-year-old Bahamian multimedia textile artist sold out her debut exhibition before it even opened at New York City's Claire Oliver Gallery last spring. Gio has since shown in major international art fairs, while at least six major American museums have added her work to their collections. Meanwhile, Rizzoli will publish a monograph of her work on the occasion of Fresh Up's opening.
But according to Gio herself, this success is by no means a function of art-world savvy.
"I am approaching the world of art as an outsider, being a Black woman from the Caribbean," she tells Harper's Bazaar. "[Art] can be intimidating when you feel like you don't have enough knowledge about something, or you feel like the space is not for you. I want my work to say that this space is for you, and it's okay to connect with this work on any level that you do."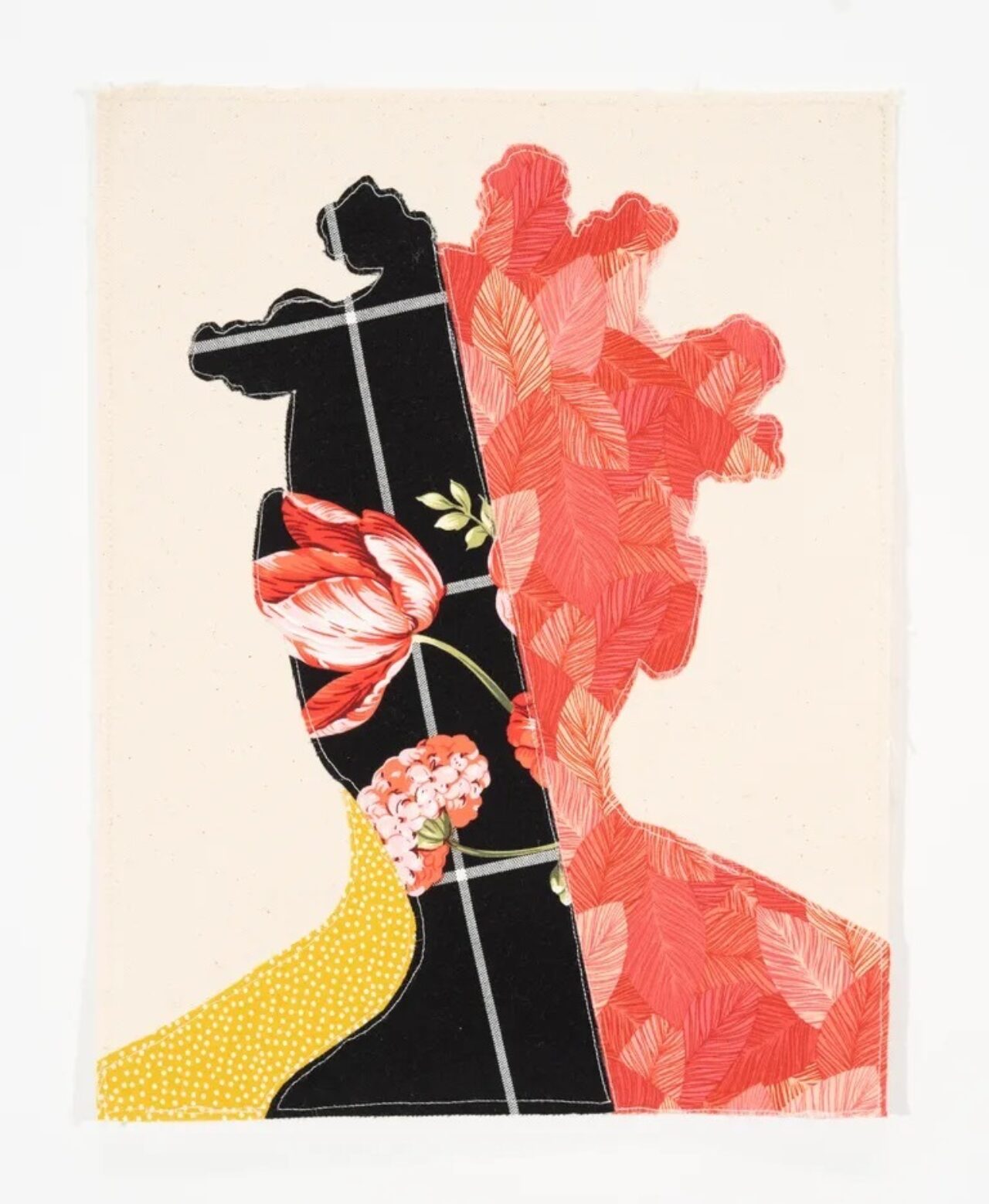 Gio's recent "vivid textile portraits and mixed-media silhouettes are a love letter to Black women," the article says. "Her practice, which she describes as 'an exploration of love,' uses quilting and stitching techniques to portray Black women in moments of joy … For the vibrant silhouettes of her female friends and family members that capture Black joy, she sews together pieces of fabric in bold prints to showcase their individuality and personal style."
Partly, this process is a way of reframing public discourse around Black women, whom the article notes are too often depicted only in relation to violence and trauma.
"I feel like especially in 2020, we were exposed to so many images of Black people experiencing extraordinary suffering," Gio says. "It really takes a toll on you, because at that moment, you see yourself reflected. It's really, really a difficult experience … And so [with] my work, I wanted to contribute to a counteracting of these moments where we've been depicted in our lowest moments and create a space where we can be empowered, where we can exist, just as we are, in this space full of love and also full of joy."
You can read the excellent article in its entirety now, via Harper's Bazaar. Visit the Museum of Fine Arts in Florida online to read their exhibition text and see a preview of the Rizzoli catalogue.
—
Visit ECU online today to learn more about studying visual arts at Emily Carr University.