Visual Arts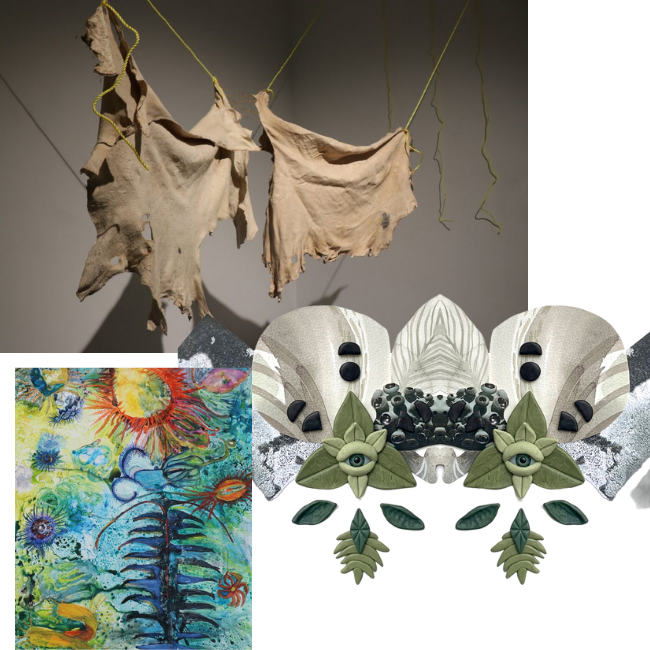 Unbridled creativity meets unparalleled resources.
If you're seeking a one-of-a-kind university experience that is both flexible and rigorous, then the Visual Arts Major is for you.
Rather than commit to one medium, you'll have the chance to develop your artistic practice across five core areas: ceramics, drawing, painting, print media, and sculpture. You'll have the chance to explore many other practices too, including illustration, performance, photography, and curatorial practices.

What You Will Learn
For independent and fiercely creative students, Visual Arts offers exceptional freedom and choice. Here, you'll create your own academic pathway as you discover your strengths and interests as a visual artist. As you build your creative skills, you'll develop a deep understanding of how various art forms connect and intersect, and the history that informs today's practices.
Your faculty members, practicing artists who define the Canadian creative landscape, will guide you as you refine your techniques and follow your curiosity. After graduating, you'll have a mature and exceptional body of work to launch your career in visual arts.
"If you want to go out into the world and make this your profession, you have to know what you're all about. Art school sort of makes it so you can carve out that place for yourself, and that was a big part of it. Emily Carr gave me that community to draw from, gave me the drive, and gave me the language to put this whole thing together."
Program Structure
Credits: 120
Year 1: First-Year Foundation Studies
Year 2-4: Visual Arts courses and electives
Designation: Bachelor of Fine Arts, Majoring in Visual Arts (BFA, Visual Arts)
Faculty: The Audain Faculty of Art
For application information, including admission requirements, see Admissions.
Shops + Studios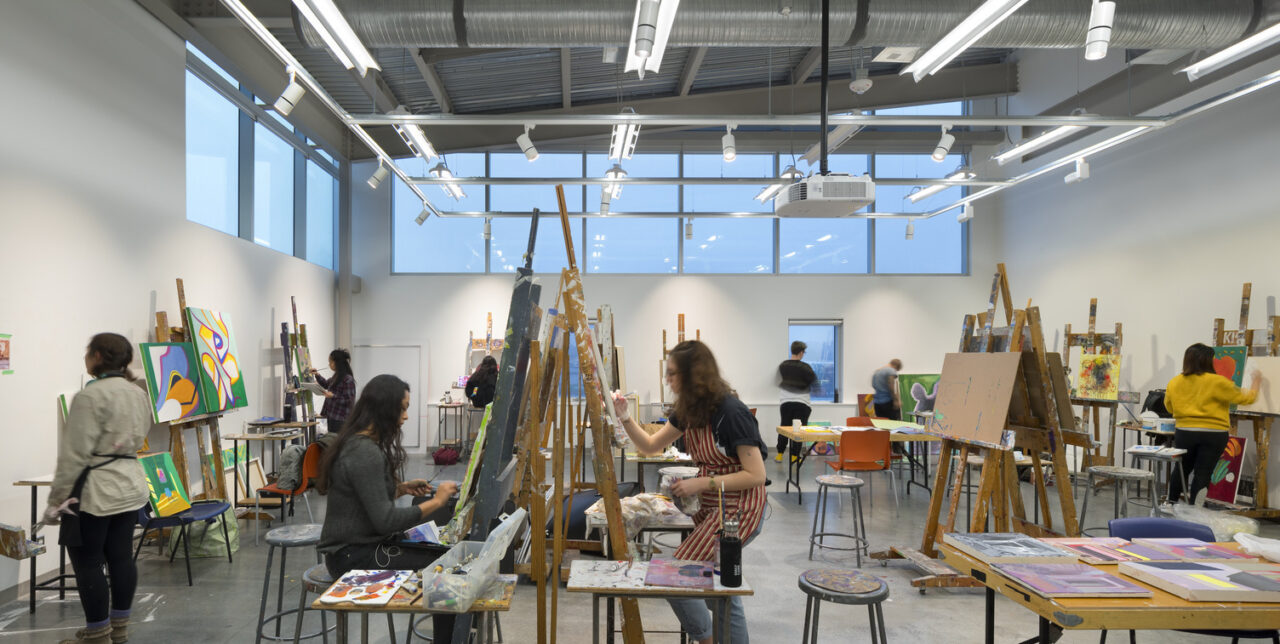 Visual Arts students have access to our spacious and well-equipped shops and studios. Studio culture is at the heart of your educational experience at Emily Carr, as spaces where you can create, learn, collaborate, experiment, and play.
Each space is maintained by expert technical staff who collaborate with faculty and staff to provide students with instruction and guidance. Technical staff ensure safe and accessible working environments and lead instructional workshops to enhance your learning.
Beyond the Classroom
A BFA is about so much more than what you'll learn in the classroom—it's also about the vibrant community you'll join during your studies.
Meet Your Future Community
Where ECU Can Take You
Graduates of the Visual Arts Major bring many in-demand skills to the job market, from advanced technical abilities to critical knowledge. Many pursue careers as visual artists, or find creative and commercial work while continuing with their own craft.
Explore More Programs