Art + Text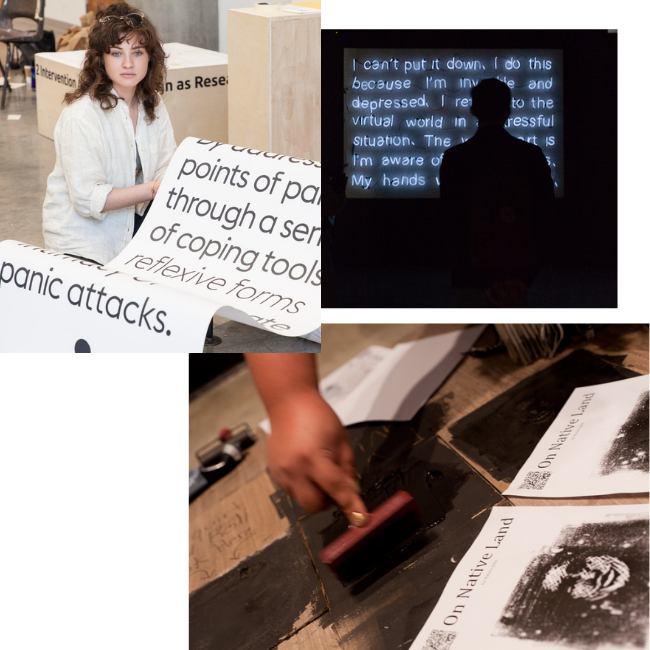 Explore the use of text and language in visual art.
If you're a creative interested in the intersection of images and words, consider the Art + Text Minor. This minor examines how text functions in image-making, printed texts, artists books, typography, public artworks, recorded speech, and more — and will challenge how you think about the relationship between text and visuals in your own work.
What You Will Learn
Within the Audain Faculty of Art, the Art + Text Minor looks at the various ways text plays a role in artistic practices. Whether you're interested in the role of text in paintings and sculpture (think: public art, installations), in illustration (such as in children's books), or communication design (product information, wayfinding) this minor will help you think about how text can function in artworks in effective and innovative ways.

The minor considers alternative structures of distribution including artist's books and multiples, libraries, online database projects as well as utilizing typography as an artistic tool. Your coursework will address contemporary practices including text-as-image, the book form, the archive, as well as sound and writing-based practices. With an equal focus on concepts and materials, this minor will develop your ability to incorporate text into your artistic practice.
The Art + Text minor is open to students in all areas. No matter your major, your studies in art and text will complement and bolster your creative practice.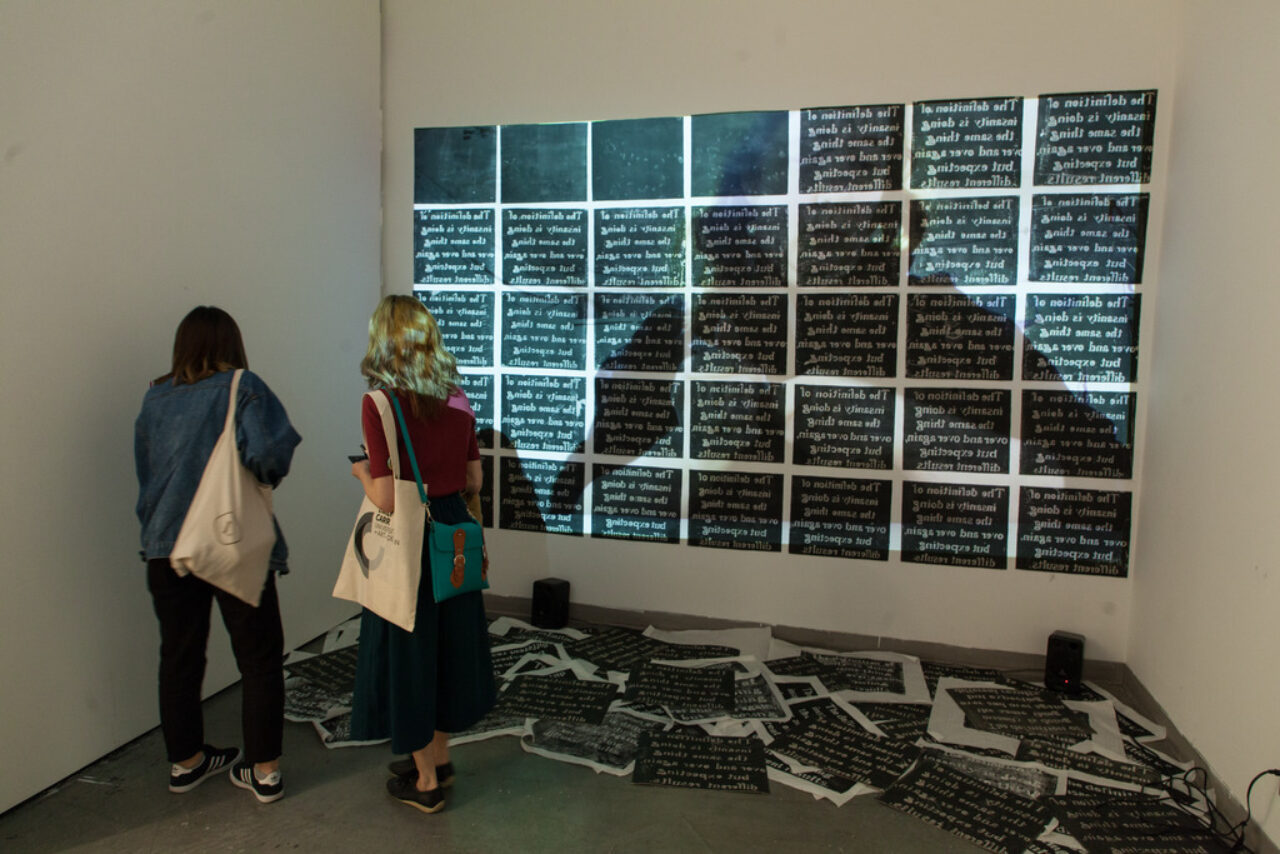 Program Structure
Students typically declare a minor following completion of their second year.
Each minor consists of a cluster of second- and third-year courses focusing on a specific theme or practice, with a historical, theoretical, and practical context.

Total credits: 18

Required courses: 9 credits

Elective courses: 9 credits

Electives may be drawn from a range of program areas that incorporate text, writing, or publication, including Communication Design, Art History, Print Media, Humanities, and Visual Art.
Explore More