Communication Design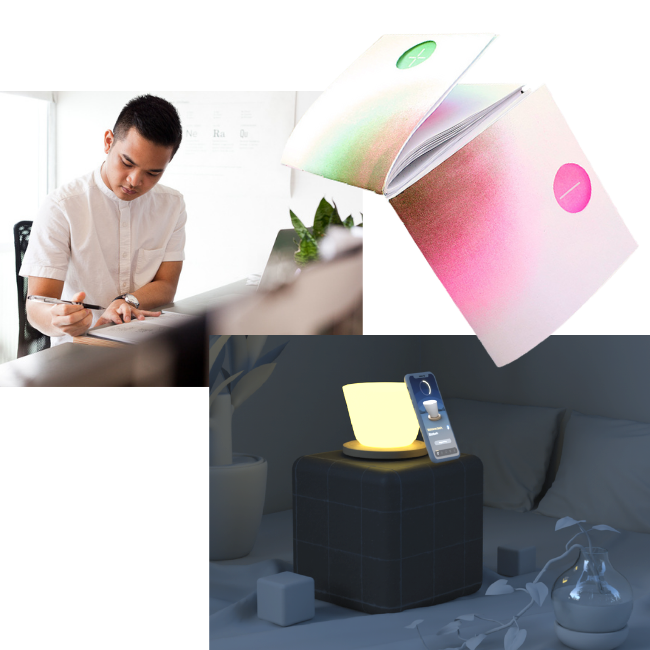 Craft compelling messages and unforgettable experiences.
The field of Communication Design is exciting and ever-changing. In our increasingly complex world, the thoughtful visual communication is in high demand. Here, you'll learn how to design strong visual narratives, messages, and experiences that respond to today's greatest communication challenges.

What You Will Learn
Your studies will combine theory and practice, exploring cultural, historical, technical, and ecological issues related to the field of visual design. This knowledge, combined with your hands-on studio courses, will equip you to develop an engaging communication design practice.

In the first years of your program, you'll take a required mix of core studio and critical studies courses. As you progress through your degree, you'll move toward more advanced and flexible electives that allow you to personalize your design education.

The communication design program encourages you to work collaboratively and engage with the ethical dimensions of design practice, in social, cultural, political and ecological contexts. You will develop an understanding of how your practice contributes to a culture of design in everyday life.

You'll delve into the areas of design that inspire you most — and define your own practice along the way. You'll be able to explore typography, motion graphics, interactivity, wayfinding, information design, publication design, art direction, and other areas.
You'll have the opportunity to enhance your studies by taking courses from complementary areas, including Interaction Design, 2D Animation, 3D Animation, Illustration, and Photography. Upon graduation, you'll have a strong body of original work and the skills you need to launch your design career.

"Graphic design is a tool for conveying ideas and affecting change. The Graphic Lab investigates how facilitating access to the tools and methods of graphic design can support a traditionally underserved group: teenagers."

Program Structure
Credits: 120
Year 1: First-Year Foundation Studies
Year 2-4: Communication Design courses and electives
Designation: Bachelor of Design, Majoring in Communication Design (BDes, Communication Design)
Faculty: The Ian Gillespie Faculty of Design + Dynamic Media
For application information, including admission requirements, see Admissions.
Shops + Studios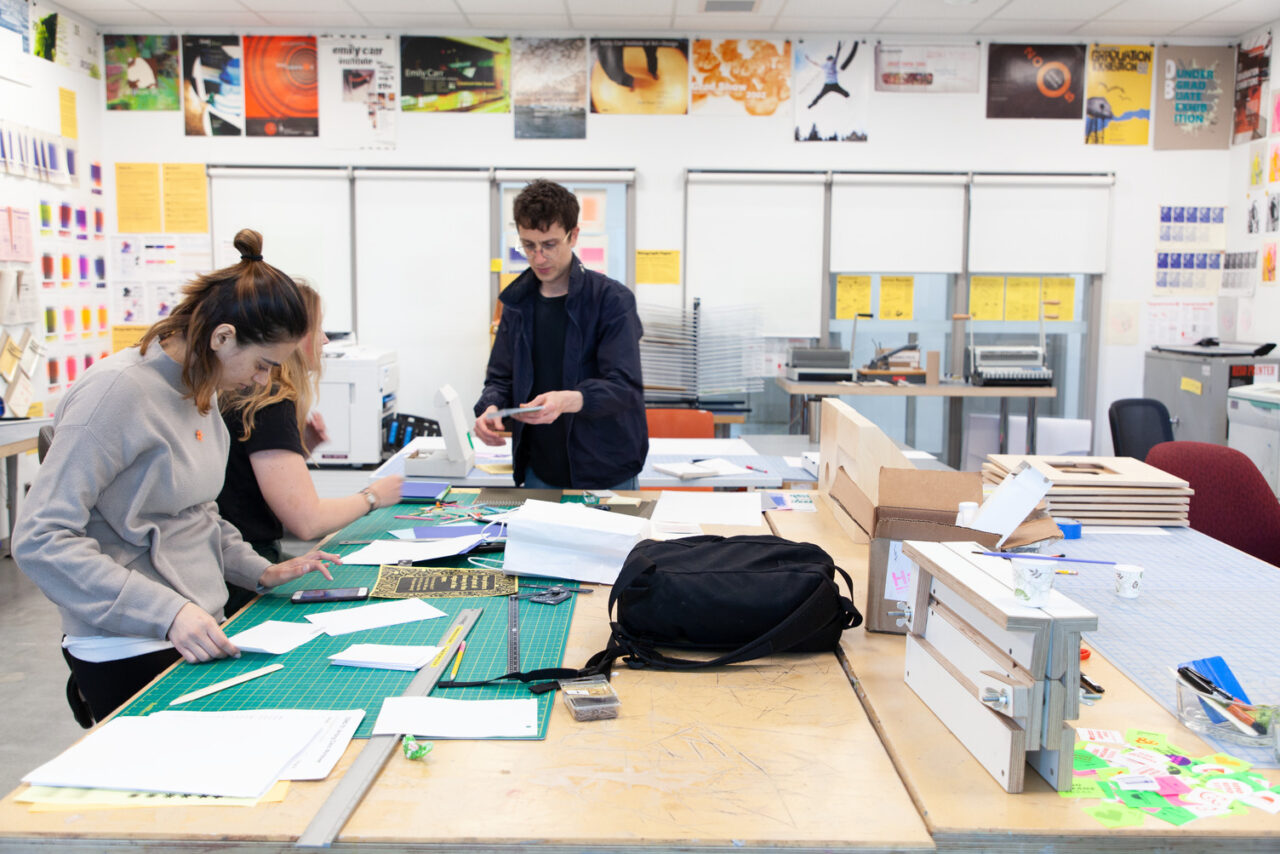 Communication Design students have access to our spacious and well-equipped shops and studios, including our collaborative Communication Design Studio. Studio culture is at the heart of your educational experience at Emily Carr, as spaces where you can create, learn, collaborate, experiment, and play.

Each space is maintained by expert technical staff who collaborate with faculty and staff to provide students with instruction and guidance. Technical staff ensure safe and accessible working environments and lead instructional workshops to enhance your learning.

Beyond the Classroom
A BDes is about so much more than what you'll learn in the classroom—it's also about the vibrant community you'll join during your studies.
Meet Your Future Community
Where ECU Can Take You
Graduates of the Communication Design program bring many in-demand skills to the job market, from advanced technical abilities to critical knowledge. Many pursue careers as visual artists, or find creative and commercial work while continuing with their own craft.
Explore More Programs