2D + Experimental Animation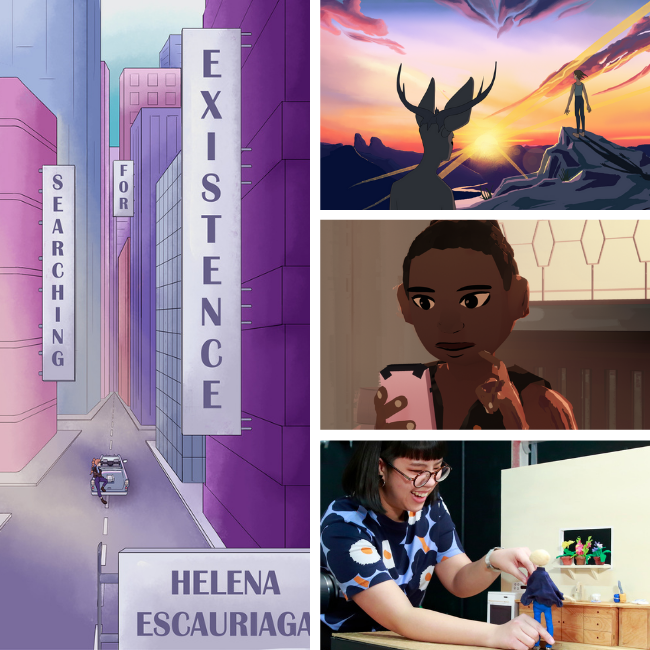 Find your potential as an animation artist and filmmaker within the creative industries.
The field of animation is growing and filled with opportunities. Our 2D + Experimental Animation program equips you for a fulfilling career as an artist, animator, narrative storyteller, and filmmaker.

Through traditional and digital drawing methods, students will learn everything they need to succeed as animation artists and filmmakers, with opportunities to experiment along the way. Our program prides itself on creative approaches to animation using a wide range of media, including the latest digital technologies, stop-motion, and motion graphics.
The program is designed to give you a thorough understanding of animation creativity and production.
You'll study all aspects of animation—from fundamental design principles and character development to storytelling, filmmaking, and advanced production techniques. You'll learn critical thinking skills, media theory and aesthetics, and the history of animation. You'll also master the latest digital drawing techniques and animation software, and direct your own short films. Best of all, you'll be mentored by seasoned animation practitioners with contemporary skills and insights gained from the diverse cultural and entertainment sectors.
Our program is unique in its balance of critical learning and hands-on creating, starting with animation principles, technical skills, and organizational abilities through smaller projects. Next, students focus on conceptual grounding in cinematic language, partnered with skill development and larger self-directed or collaborative projects. The program culminates with advanced courses and a capstone project in fourth year, through creative and conceptual development, production, and post-production methods, ending in a final public exhibition.
With these stand-alone experiences and projects under your belt upon graduation, you'll be prepared to jump straight into your career in the creative animation industries.

"I have a hands-on approach to work and really enjoy the artistic stage of iteration within animation. At Emily Carr, I learnt to push myself and really experiment with new styles, mediums and techniques."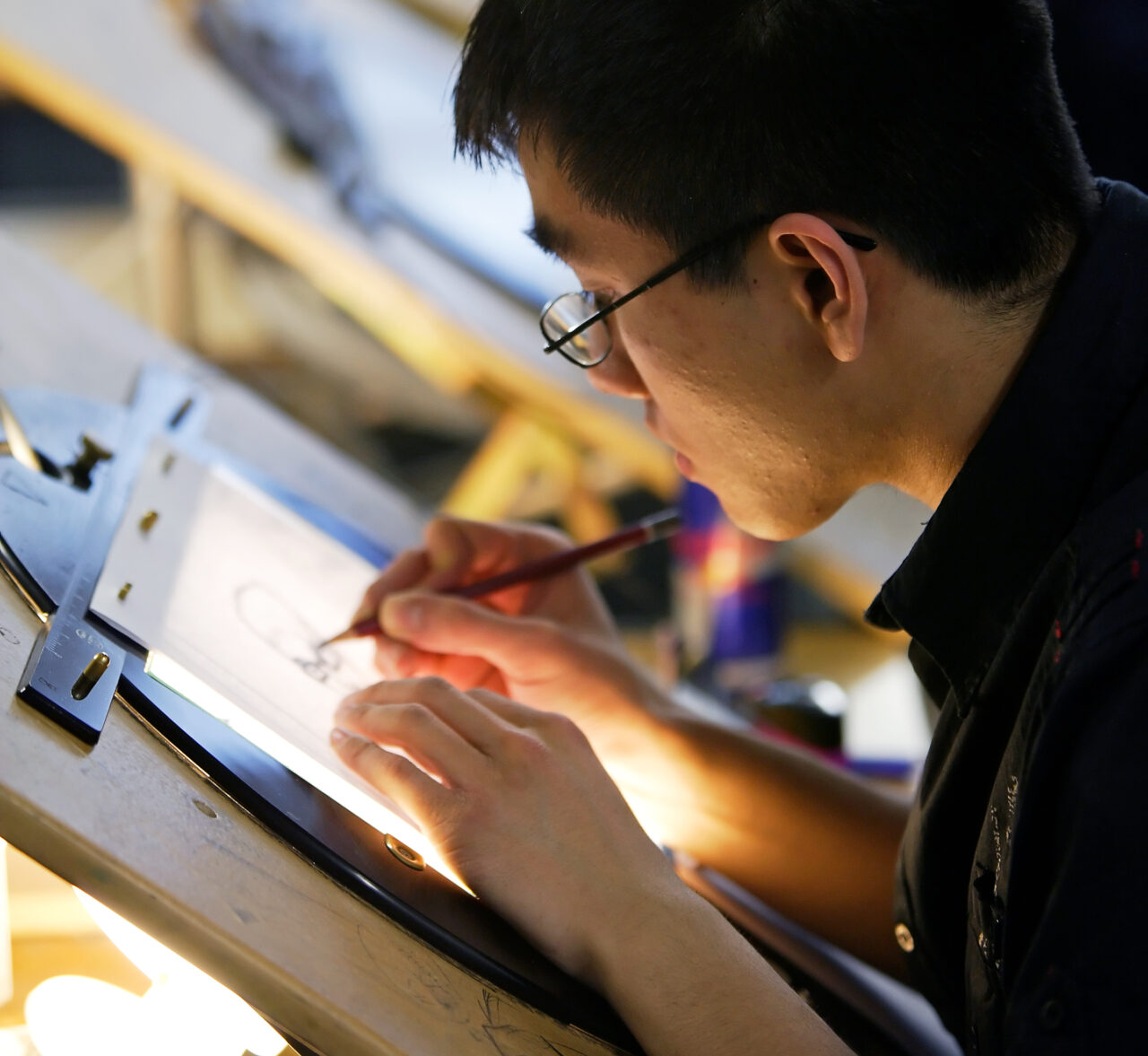 Studio culture is at the heart of your educational experience at Emily Carr, as spaces where you can create, learn, collaborate, experiment, and play.
Animation students have access to our spacious and well-equipped Animation Studio, which offers access to industry-standard 2D, 3D and post-production software. You will also work in our stop-motion studios and editing suites, Film + Screen Arts Studio, and Sound Lab, among others.
Students may also access a wide variety of shops and studios on campus, such as the Soft Shop, Sculpture areas, Basically Good Media Lab, Integrated Motion Studio (motion capture), Digital Fabrication Lab, Mixed Reality Lab, and more.
Each space is maintained by expert technical staff who collaborate with faculty to provide students with instruction and guidance. Technical staff ensure safe and accessible working environments, provide individual project support, and lead instructional workshops to enhance your learning.

A BMA is about so much more than what you'll learn in the classroom—it's also about the vibrant community you'll join during your studies.
Graduates of the 2D + Experimental Animation Major bring many in-demand skills to the job market, from advanced technical abilities to critical knowledge.