SPACE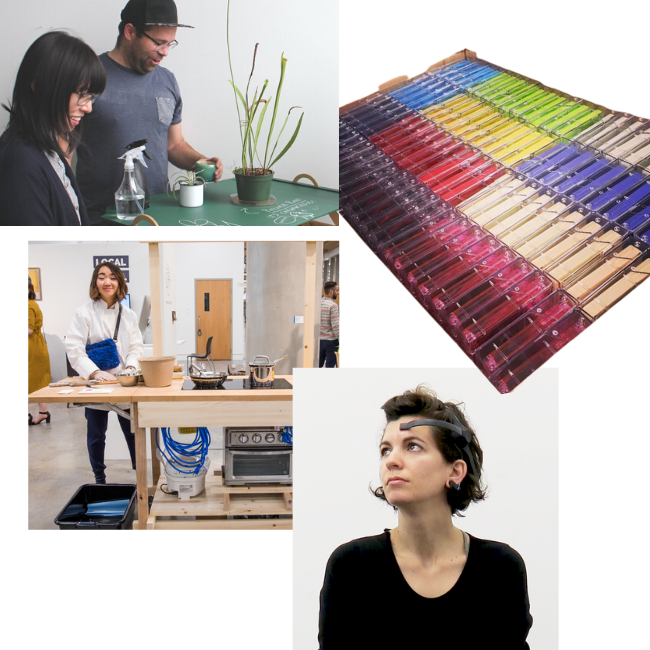 Root your creative practice in activism.
Engage with real-world issues through applied art, design, and media. For students who want to embed their work in the community, the Social Practice and Community Engagement (SPACE) Minor offers you the opportunity to do just that. It complements your studies with a focus on social practice, ecology and sustainability, documentary practices, and community projects.

What You Will Learn
Housed within the Faculty of Culture and Community, the SPACE Minor connects students and citizen groups, industry, non-profit organizations, arts groups, the public school system, and other organizations. Through three core courses, you'll learn ethical frameworks for community engagement that will assist you through internships and external partnerships of all kinds.
This minor is designed to be student-led and reflect your individual interests. You'll choose 9 credits of electives that relate to your own socially-engaged practices. The SPACE Minor also provides faculty mentorship to complement your coursework, through personalized support and collaboration.
Whatever your creative discipline, the SPACE Minor will complement your studies and enhance your practice. Upon graduation, you'll be prepared to step into community-based research and creation.

SPACE in Action
While I was at Emily Carr I took the SPACE Minor and that's what really opened my eyes to the challenging issues in Vancouver. I knew after that that I wanted to devote my focus to addressing a local issue.
Program Structure
Students typically declare a minor following completion of their second year.
Each minor consists of a cluster of second- and third-year courses focusing on a specific theme or practice, with a historical, theoretical, and practical context.

Total credits: 18

Required courses: 9 credits

Elective courses: 9 credits

Electives may be drawn from Culture and Community Interdisciplinary (CCID) courses, or from the student's declared major.
Explore More Programs