Ian Wallace Receives Audain Prize for Lifetime Achievement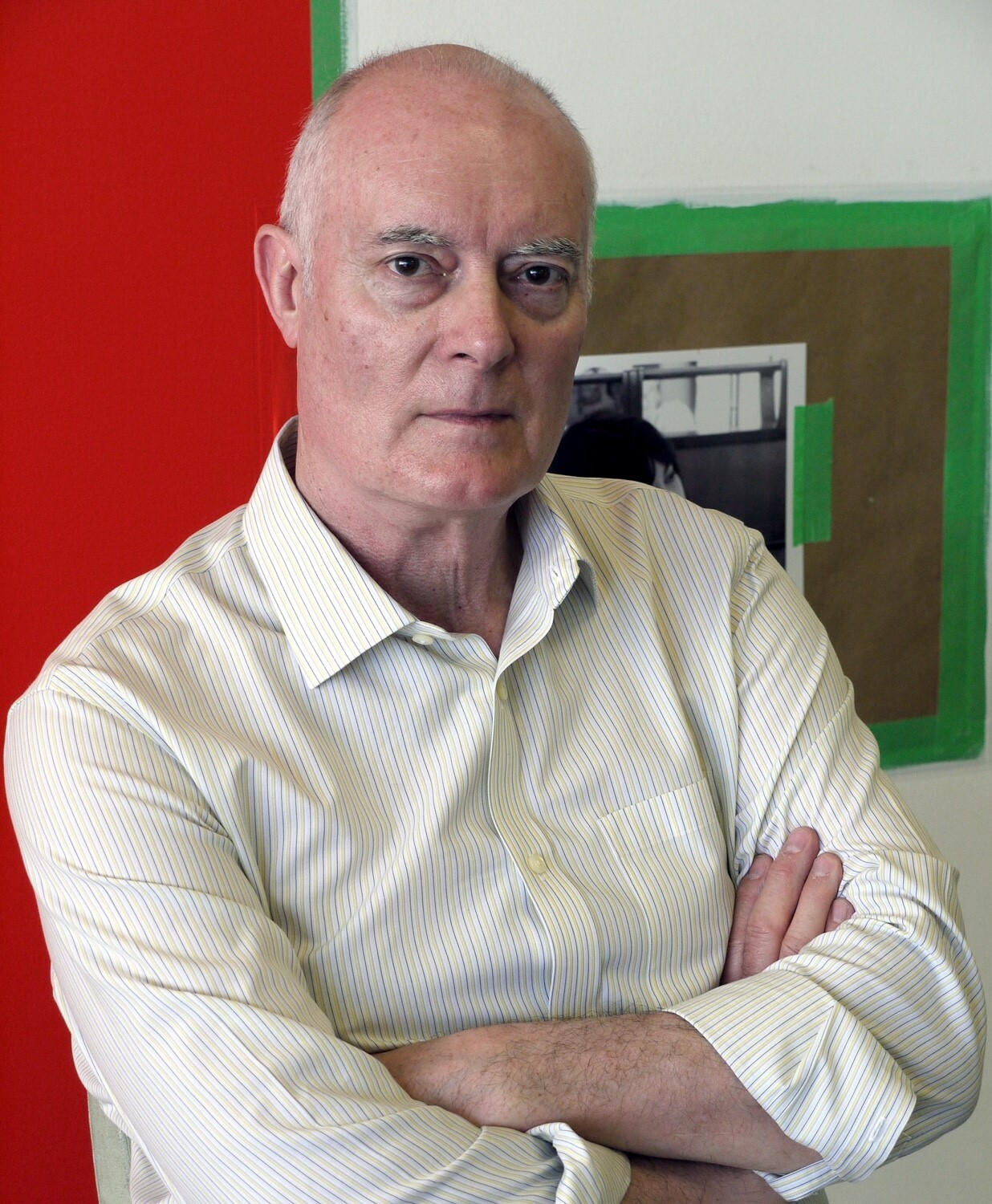 Posted on October 20, 2022 | Updated October 26, 2022, 8:04am
The acclaimed and influential artist has also won a Governor General's Award for the Visual Arts and is a Member of the Order of Canada.
Internationally celebrated artist Ian Wallace in late September joined fellow giants of photoconceptualism Jeff Wall, Stan Douglas (alum 1982) and Rodney Graham as a recipient of the prestigious Audain Prize for Lifetime Achievement in the Visual Arts.
Ian's multidisciplinary practice includes conceptual art, photography, painting, murals and writing. A former student of Emily Carr University (then the Vancouver School of Art), Ian later became a faculty member and then professor emeritus. In 2007, he was awarded an Honorary Degree by ECU.

"It's really great to be on the list," Ian said of the Audain award, according to the Vancouver Sun. "To follow in the footsteps of the artists that have already received the prize."
The annual prize is awarded to "a senior artist in recognition of their outstanding contributions to the arts," according to the Audain Art Prize. "Recipients of the Audain Prize are highly acclaimed Canadian cultural icons." At $100,000, the prize is one of the richest in Canada.
"It is a great honour to make this award to one of B.C.'s greatest living artists, Ian Wallace," Michael Audain, chairman of the Audain Foundation, said during the award luncheon at the Fairmont Hotel Vancouver.
"Besides having an outstanding international reputation, Mr. Wallace has had a considerable influence on younger artists."
Some of those younger artists were in attendance, including ECU student Khim Hipol. Khim was on hand to receive his own prize — a 2022 Audain Travel Award.
Also present was artist and ECU alum Gillian Haigh (BFA 2019), who has worked with Ian as his studio assistant for the past three years. In a message of congratulations posted to her Instagram, Gillian noted she had seen "first hand how much he has done over the past 50 years to support and grow the arts community in BC. I am incredibly grateful to work for someone who brings such a kind and generous spirit to the community."
The Audain Prize is the latest honour bestowed upon Ian, who has also won a Governor General's Award for the Visual Arts and is a Member of the Order of Canada.
Read more about Ian's win via the Vancouver Sun, The Art Newspaper, the Financial Post, Galleries West, Yahoo and Stir. See examples of Ian's work via Catriona Jeffries Gallery.