Khim Hipol Wins 2022 Audain Travel Award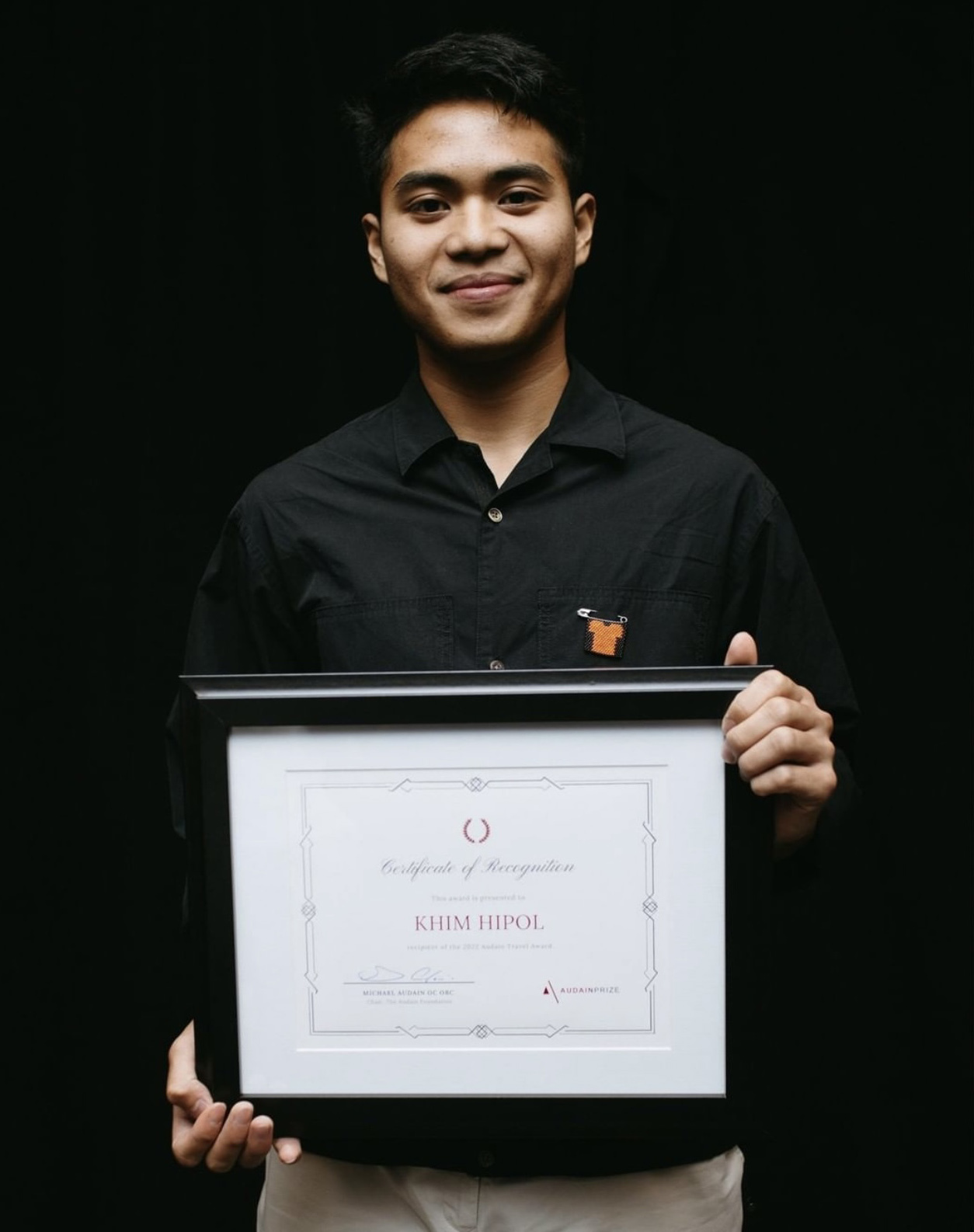 Posted on October 13, 2022 | Updated October 14, 2022, 10:37am
The artist and fourth-year student will use the prize to travel to the Philippines to research colonial history and decolonization in the country of his birth.
Artist and fourth-year ECU photography student Khim Hipol has been awarded a 2022 Audain Travel Award.
Speaking via video chat in September, Khim tells me he was at work when he got the news and had a tough time keeping it under wraps.
"I was shocked," Khim says. "I was trying to compose myself, but on the inside I was trembling. It's just a surreal moment."
Khim's excitement is understandable. The prestigious Audain Travel Award provides $7,500 annually to young artists enrolled in a full-time fine arts program at the undergraduate or graduate level, to encourage travel to view art. Past recipients include Erick Jantzen (BFA 2021), Esteban Pérez (MFA 2021) and Malina Sintnicolaas (MFA 2020).
The annual award ceremony, which this year was held at the at the Fairmont Hotel Vancouver, also sees one distinguished artist recognized with the Audain Prize for Visual Art — one of the richest and most distinguished arts prizes in Canada. Past recipients include Stan Douglas and James Hart. This year, renowned artist and former Vancouver School of Art (now Emily Carr) student Ian Wallace took home the prize. Ian is also Professor Emeritus at ECU and a 2007 Honorary Degree recipient.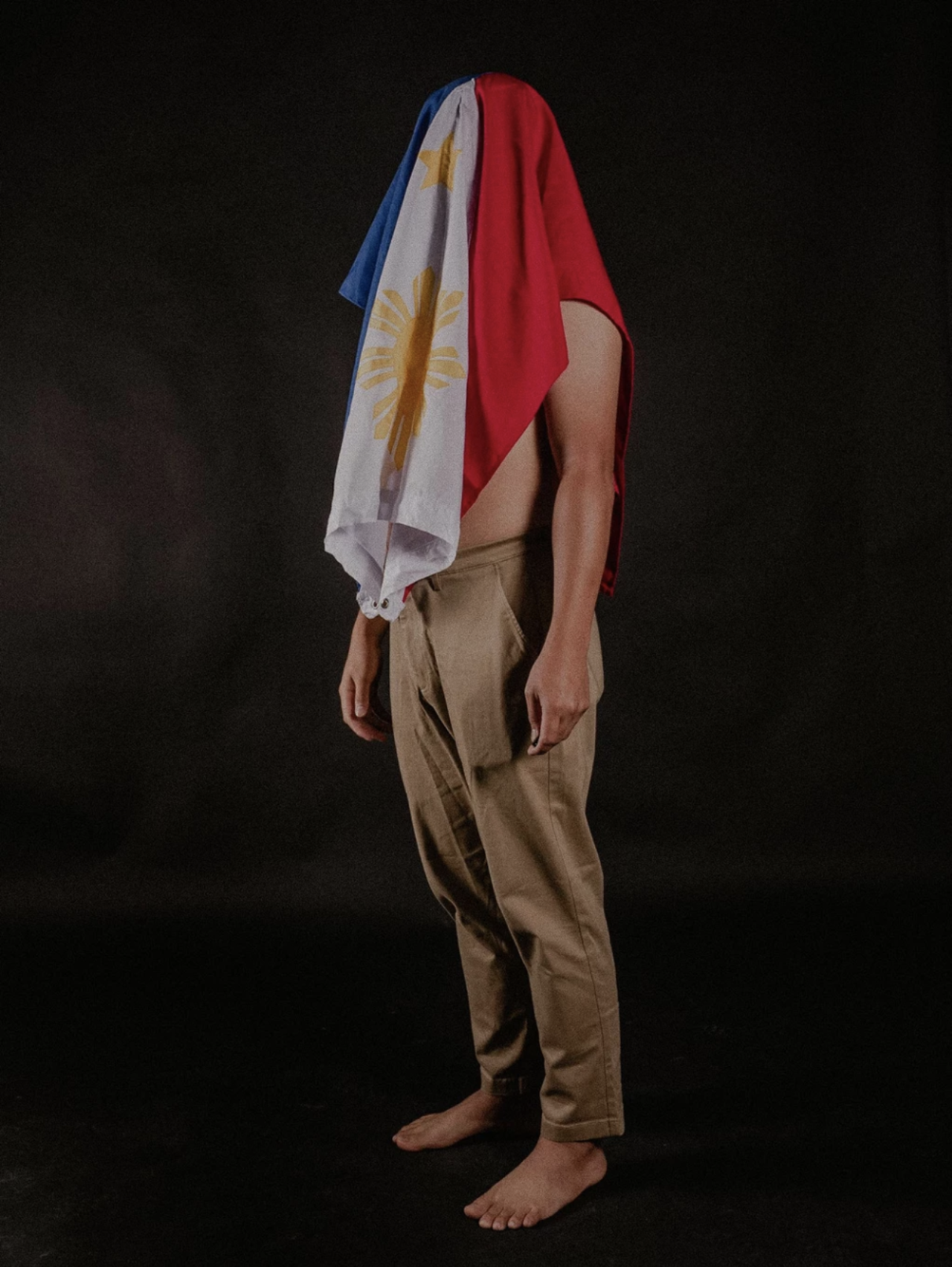 Khim put together his winning submission with help from his nominator, artist and ECU faculty member Birthe Pionthek. The submission included selected works from his series Anak ng Lupang Hinirang (Child of the Chosen Land). The photographs depict Khim's body partly obscured by symbols of what Khim calls "Filipino-ness" — a crown, a mango, a walis tambo (soft broom), a bible, a flag.
According to Khim, the series explores the "complicated history of colonization in the Philippines and the way in which this history has infiltrated our national identity."
Being recognized for this work "definitely feels special," he continues, "but I also feel a responsibility." Growing up, Khim didn't see himself or his culture reflected in media.
"For me, making Filipino work comes from seeking that representation and struggling to find it," he says. "There was just no one making work like that. Or none that I have been told or taught. I thought maybe I could start doing it and see if there's a conversation there."
In doing so, Khim says he realized his work might represent a first encounter with artistic depictions of Filipino culture, both for Filipinos and foreigners. To avoid being paralyzed by the weight of this responsibility, Khim decided to take his own body as his subject.
"I found it was easier and more comfortable to put myself in front of the camera," he tells me. "It was a way to challenge myself to know my own positionality before taking another person or another identity as my subject."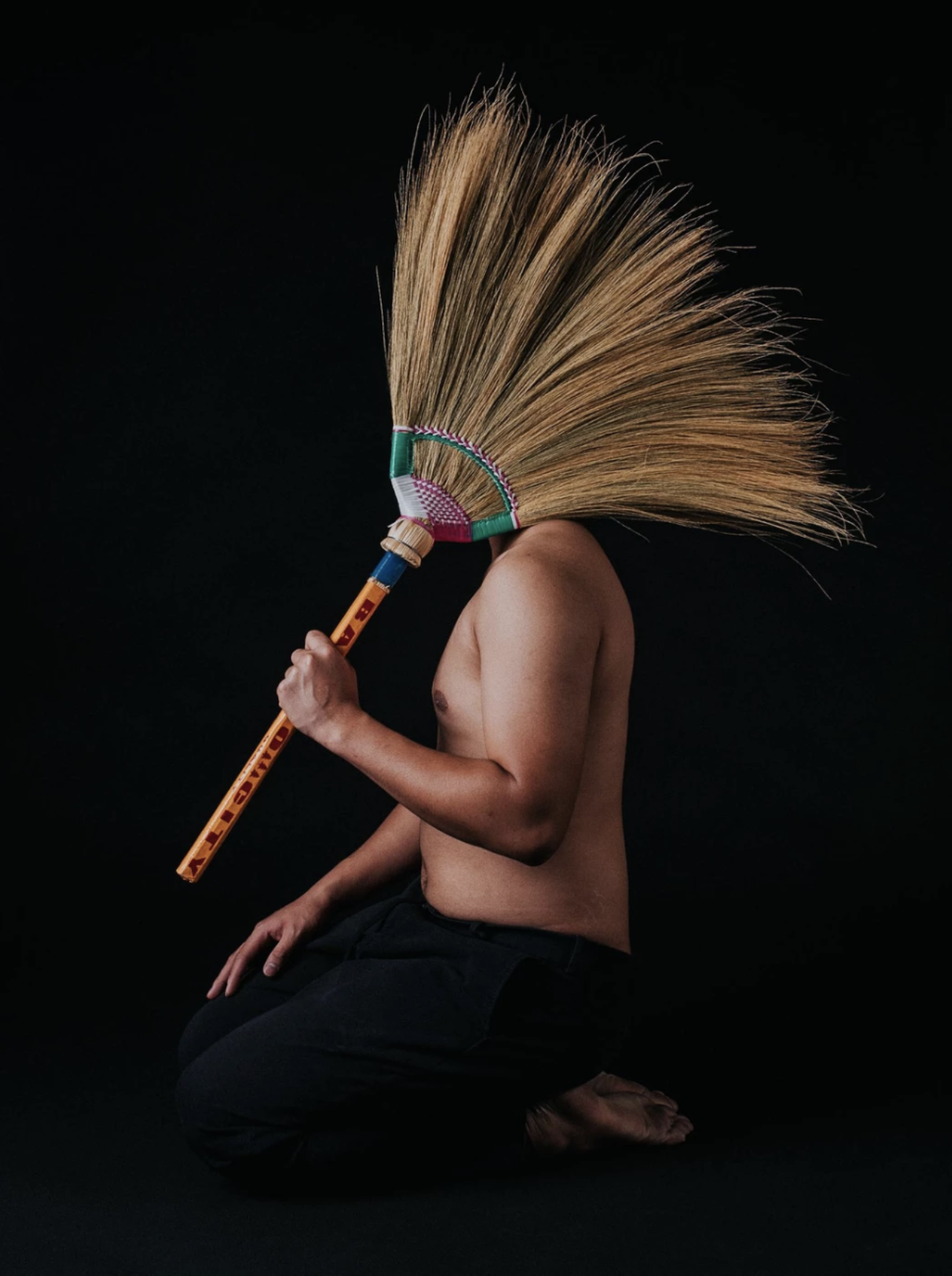 Khim notes that he grew up with a teacher for a grandmother. She taught him the importance of self-respect and standing up for what you believe in. Responsibility to others was key, he adds.
"This has become a way that I look at my work."
Khim says he will use the prize to travel home to the Philippines, to Manila. He plans to visit the National Library and archives to conduct research on the colonial and decolonial histories of his home country.
Visit Khim's website and follow him on Instagram to keep up with his work.
Visit ECU online today to learn more about studying Photography.
Want more stories like this delivered twice a month to your inbox?