Film by Kenny Welsh, PoChun Chen Selected for Crazy8s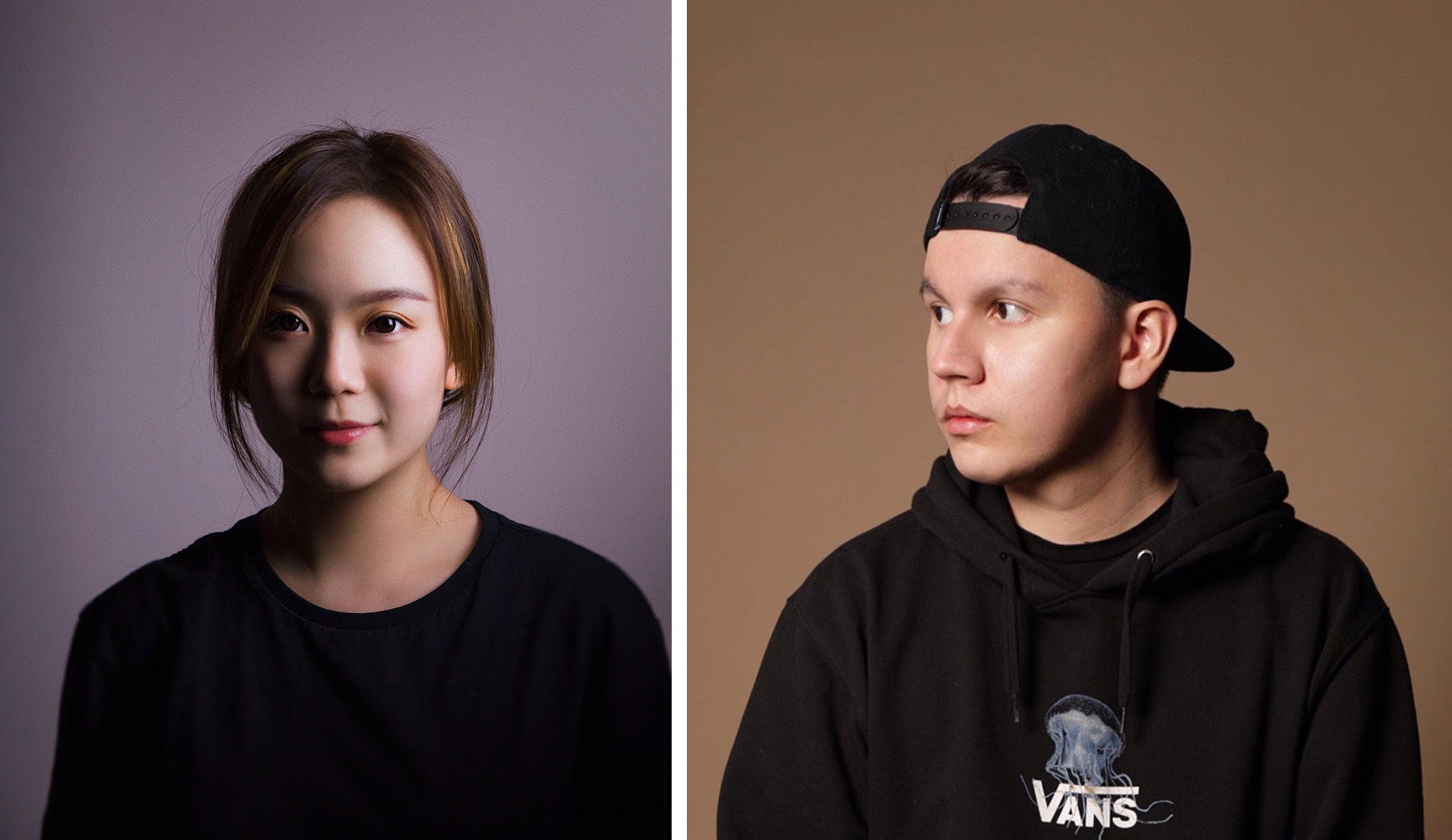 Posted on February 14, 2022 | Updated September 14, 2022, 11:49am
The Faraway Place, a horror/fantasy written and directed by Kenny and produced by PoChun, will begin its whirlwind eight-day production schedule on Feb. 25.
A film written, directed and produced by a pair of Emily Carr University alums was recently selected as one of six finalists for the 2022 Crazy8s Film Festival.
The Faraway Place, a horror/fantasy short about a horned father and daughter running for their lives from a murderous cult, was developed by writer/director Kenny Welsh (BMA 2020) and producer PoChun Chen (BFA 2019) during Kenny's final year at ECU. Having collaborated together on several previous projects, including the short film Fish which earned 3rd place in the 2019 Artlist Horror Film Contest, both artists say they are delighted to have their work selected for Vancouver's longest-running short filmmaking program.
"It feels great," Kenny tells me via email. "I've heard many good things about Crazy8s over the years, and couldn't pass up the chance to apply. I'm very glad that Crazy8s believed in me, my team, and the film enough to include them in their top six, and I'm grateful for the opportunity to bring the film to life through Crazy8s."
"It is certainly a real thrill to have our pitch recognized by the Crazy8s Film Festival, as it means our story is able to grow and have the chance to speak to the audience what we want to say," PoChun adds. "I believe that is our goal as filmmakers, and it is really exciting."
Each year, aspiring filmmakers apply to the Crazy8s festival with a three-minute video pitch outlining their idea for a short film. This year, over 150 entrants submitted pitches, according to Crazy8s co-executive director Paul Armstrong. From that pool, 40 semi-finalists are selected to pitch to a jury of industry professionals, with 12 finalists chosen to fine-tune their script with a professional story editor.
Six winners receive $1,000 and production support to make their short film over eight days, with finished films screened at a gala event. This year, production begins for the final six shorts on Feb. 25.
Kenny says he'd intended to make the film in 2020, during his final year at ECU, but the production was put on hold due to workload and pandemic pressures. For that reason, the chance to produce the film for Crazy8s feels especially good.
As a work of art, the themes behind The Faraway Place connect to his broader goals as an artist, Kenny adds.
"It was conceptualized through my desire to reconnect with my Indigenous heritage," he says of the film. "I want to tell a story that not only examines the tragedies of our past, but how we survive those events and how they shape who we are today. As an artist, I believe that cinema allows us to understand who we are, the world around us, and how we all fit together within it — through genre and metaphor, we can see ourselves and our society from a different perspective."
PoChun, whose role as producer involves "working behind the scenes" to help piece together Kenny's creative vision, says making the film helped her reconsider her work as an artist.
"Working as a producer on The Faraway Place has given me a chance to rethink the impact we could have as filmmakers to raise awareness for certain topics," she says. "It's also a learning path for me to understand more of how we can tell a story in a different way."
Kenny and PoChun met in 2014 at Yukon College, she continues, and have been making short films together ever since.
"We realized that we can work perfectly as a team, and both came to Emily Carr to study film together," PoChun adds. "Since then we have never stopped working towards our dreams."
PoChun says she is currently writing a feature-length script, with the goal of making films that can both "entertain and bring attention to different topics: contributing to society with questions that we can always ask ourselves."
Kenny hopes to bring The Faraway Place to a larger audience, and also aims to bring more Indigenous stories to the big screen. He is currently developing another horror project, now in its early stages of "research and conceptualization."