New Randy Lee Cutler Artist Book Set to Launch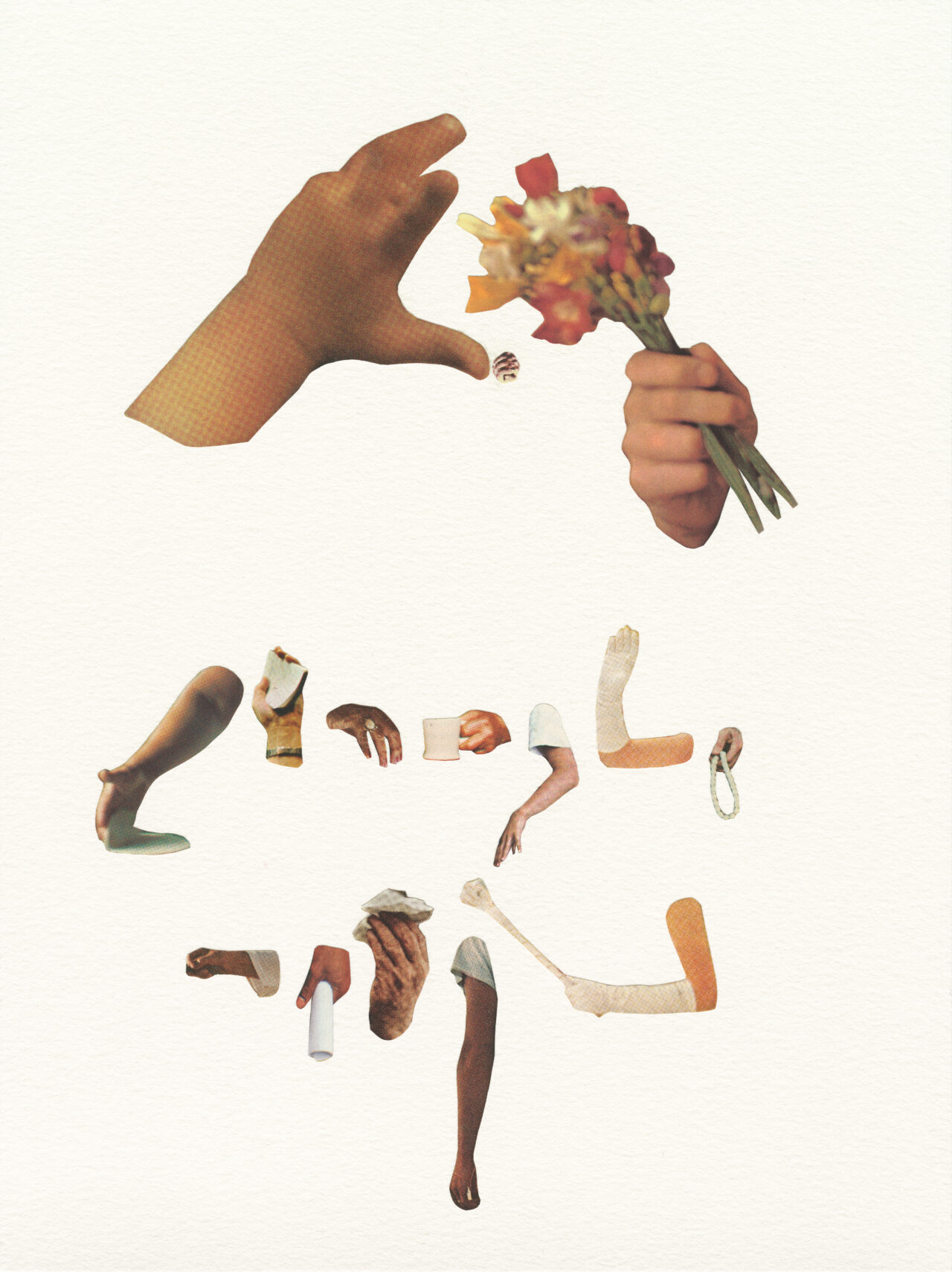 Posted on May 23, 2022
Titled OTOH, the volume includes a new essay alongside 60 reproductions of works produced by Randy in spring and summer 2020.
A new limited-edition artist book by ECU faculty member Randy Lee Cutler documents a series of works made in the early days of lockdown in 2020.
Titled OTOH, the book includes 60 reproductions of collages created by Randy between March and August, 2020. OTOH also includes an essay titled "Unsettled Feelings."
"The collages … represent an emergent visual syntax that embraces ciphers, hieroglyphics and a kind of writing across diverse cultures. Responding to a stack of gifted and thrifted National Geographic magazines, Cutler worked with the array of image fragments and how they pointed to our complex immersion in the world wide pandemic. The accompanying essay seeks to make sense of our historical moment through an engagement with Pandemic Discourse, Theories of Race and Representation as well as Contemporary Art History."
The collages in OTOH are drawn from a series originally produced that were showcased on bus shelters across Vancouver as part of the city's Platforms 2020: Public Works project. At that time, Randy explained how the artworks tie in to her broader objectives as an artist working at a unique historical moment.
"It's about giving the viewer a moment to slow down and a space to navigate these attempts at communication, given the pandemic; because we're too distanced from each other right now," she said. "Our skill as artists is to harness these ideas, images, feelings and sensations, and then turn them into something that communicates — and I don't mean in a rational way, but through a deeper sense of poetic connection."
The collages later appeared in an exhibition titled On the Other Hand at the Wil Aballe Art Projects as part of the 2021 Capture Photography Festival Selected Exhibitions Program.
An official launch for OTOH will be held at READ Books at Emily Carr University on May 25, from 4 to 5pm. Randy will be in attendance and will be reading from the essay. Copies of the book will be available for purchase.
The OTOH artist book launch is part of the Occasional Press digital launch of the first edition of Occasional Papers.