For Peter Buk, People are the Purpose, Technology the Tool and Design the Bridge Between Them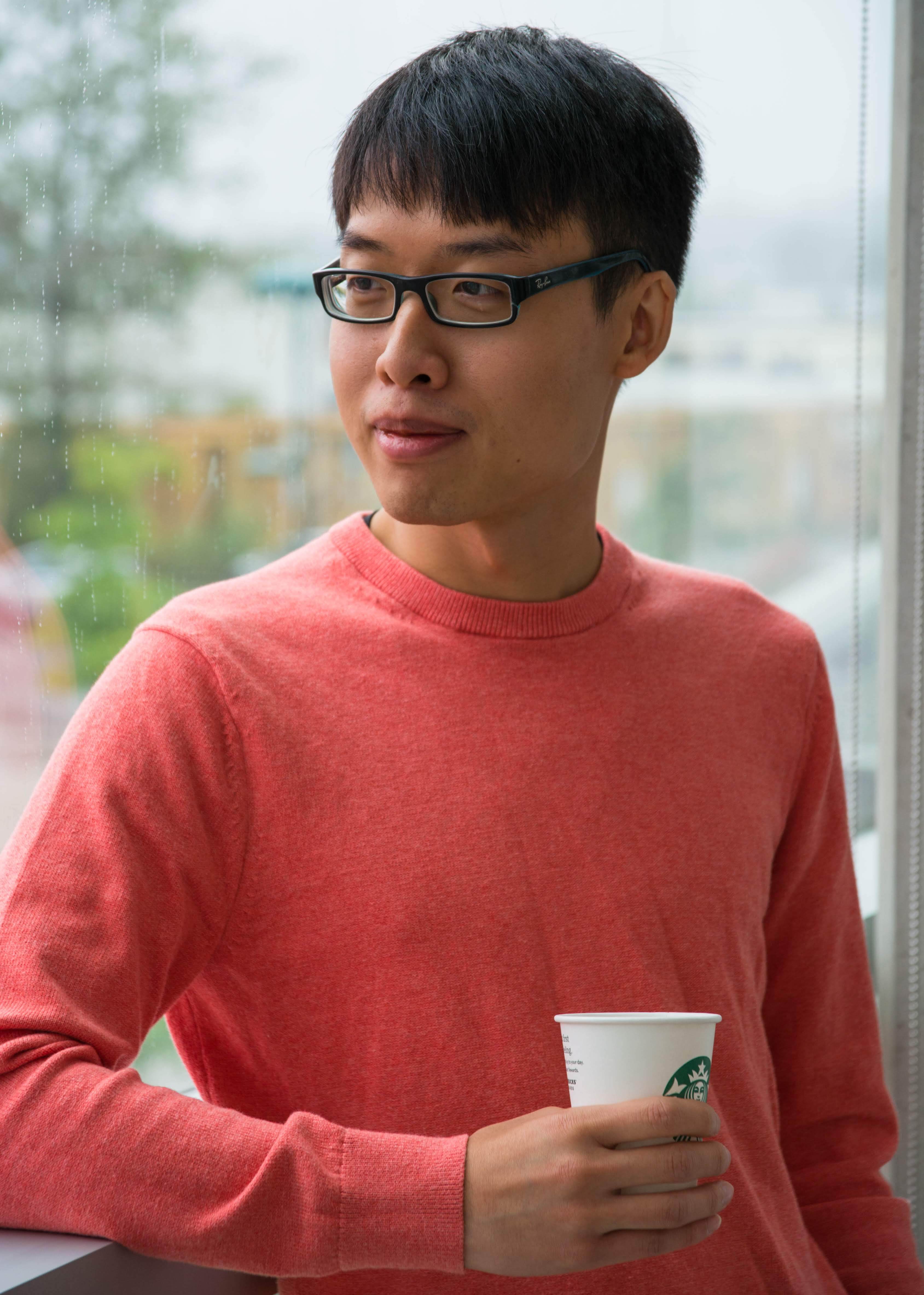 Posted on October 06, 2022 | Updated October 14, 2022, 10:39am
The 2019 certificate program grad fell in love with UX design as a way to connect the analytical with the empathetic.
Peter Buk always loved technology. As a child, he adored math class and any other subject that involved analytical problem-solving.
After high school, he sailed into a computer science degree at his hometown post-secondary, the University of Calgary (UCalgary). During his studies, he discovered that his love for technology went far beyond its purely technical elements.
"All of that was cool, but what really captured my attention were the limitless possibilities that technology offers people," Peter tells me in August via video chat. "It was understanding how people think that really got me interested. It was looking at how we can leverage technology to address the problems people face and then design practical solutions to solve them."
Now a user-experience (UX) designer for Toronto-based auditing and accounting software provider CaseWare International, Peter is designing transformative solutions in the financial auditing space. And he is well on his way to finding that sweet spot between technology and people. But the journey wasn't always easy.
Peter graduated from UCalgary with a computer science degree. Along the way, he realized UX design was where he'd be happiest. The field combined his love of the "analytical" and the "empathetic."
But even with his strong understanding of programming, he lacked formal training in design. This prevented him from getting "a foot in the door," he tells me.
Looking for other ways to break into UX design, Peter began researching post-secondary programs around the country, weighing their pros and cons. He landed on the UX Design Certificate program at Emily Carr University.
Peter already had a portfolio, he tells me. It just "wasn't effective at landing interviews and getting an entry-level job, which is the ultimate goal of a portfolio." The UX Design Certificate program helped him understand where he needed to improve, and how he could direct his learning to land a job he would love.
The program provided structure for Peter's studies. It also provided access to resources like guidance from instructors and peers.
"It gave me a chance to be part of a cohort and work with people who are going through similar things, where we could learn from each other and help each other," Peter says. "Design isn't done in isolation. Design is a very communicative, cooperative field. Being able to surround myself with like-minded individuals was probably one of the biggest takeaways from the program."
"Really, technology is just a means to an end. It is design's responsibility to ensure that technology is bringing value for our users, so that we can leverage it to better our lives, and not the other way around."
After graduating from the ECU certificate program in 2019, Peter started working for a former professor, building a website. That contract led to a job with the BC Non Profit Housing Association, where he was working when the pandemic struck. Peter helped them transition their services and events online, ensuring their members were kept front-of-mind.
"That was one of the ways I was able to bridge the two sides of my background — that more technical, analytical, engineering mindset with more human-centred, empathetic, design-minded ways of thinking," he says.
People and their ever-changing needs and problems are what make UX design exciting, he continues. It's about understanding how technology can be of value to people, and ensuring users are the guiding light for tech development.
"Really, technology is just a means to an end," Peter says. "It opens up possibilities, but without a proper direction, it can end up being abused just to drive profits through addictive digital products. It is design's responsibility to ensure that technology is bringing value for our users, so that we can leverage it to better our lives, and not the other way around."
With a few solid years of UX design experience under his belt, Peter is now thinking about the future of his career journey. In particular, he's keen to support the next generation of designers in becoming UX professionals.
Mentorship was central to Peter's own learning journey, he says. Becoming a mentor himself felt like a great way to give back. Currently, he volunteers for a program called Game of Apps that teaches high school students about design and development.
"I remember a lot of my mentors saying for younger people, sometimes it takes the smallest push to make a difference," he tells me. "It's just that little nudge that gets them thinking, yes, this is a possible path. And that could really set someone up for an entire career. After all, UX is often about the small touchpoints that end up making a huge impact."
Visit Peter's website to learn more about his work.
--
Learn more about studying in the UX Design Certificate program at ECU today, at ecuad.ca.
Want more stories like this delivered to your inbox twice a month?