Shoora Majedian Wins Prestigious Joe Plaskett Award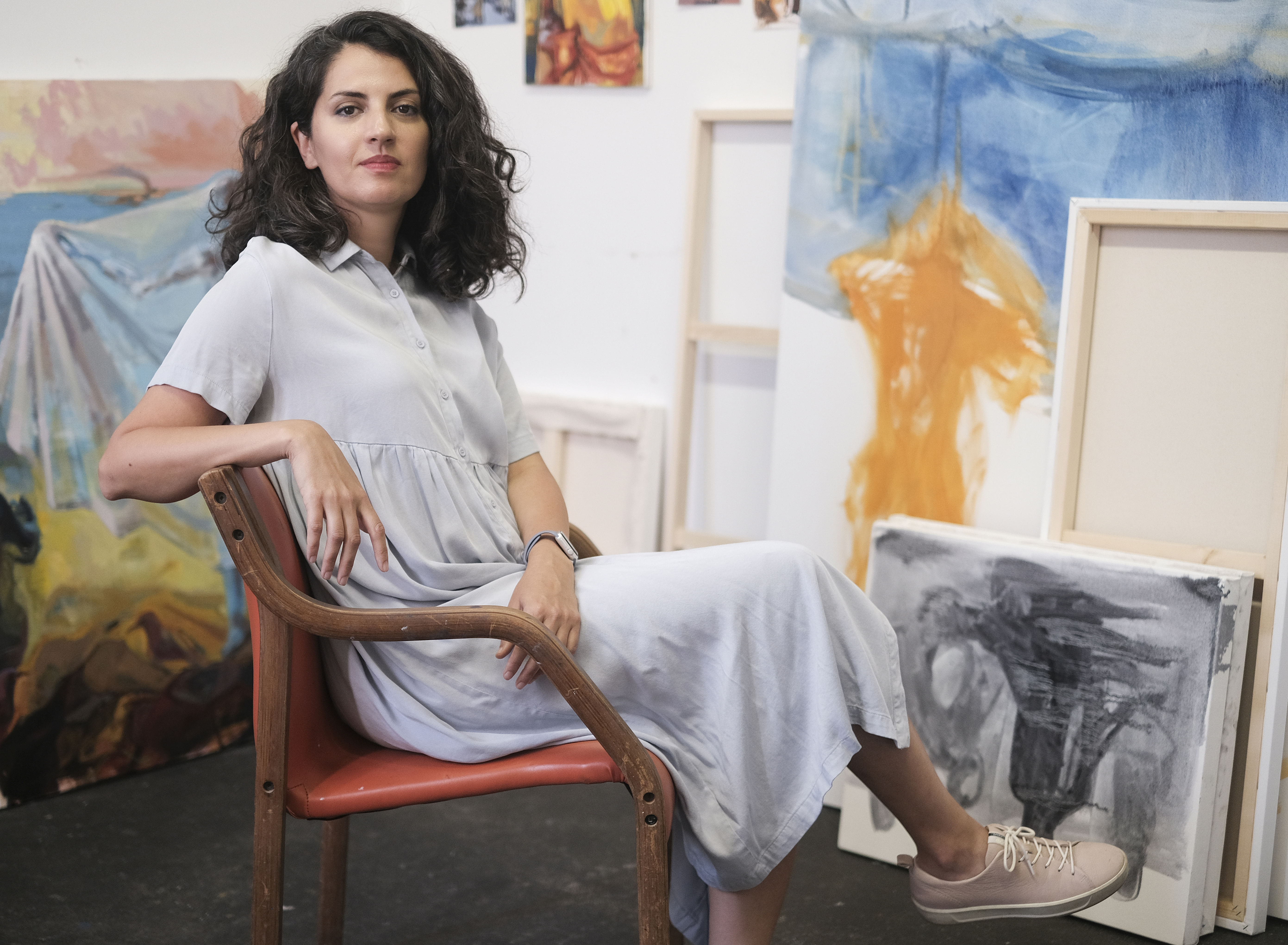 Posted on October 27, 2022 | Updated October 27, 2022, 9:28am
The artist and ECU alum plans to use the $30,000 prize to study paintings in some of the great museums in Europe.
Painter Shoora Majedian is the 2022 recipient of the prestigious Joe Plaskett Award.
Originally from Tehran, Iran, Shoora completed her MFA at Emily Carr University in 2021.
In her works, Shoora examines "personal and social memories influenced by her childhood in Iran and her embodied experiences pre- and post-migration," according to the Joe Plaskett Foundation. "She builds storytelling through painting and investigates sociopolitical issues through visual language."
Established in 2004, the annual Joe Plaskett Award provides $30,000 to help fund an emerging Canadian painter who will live, create artwork or travel in Europe for at least six months. Shoora says she plans to divide her time between Germany, London, Paris and Amsterdam, adding she aims to use this period of freedom to explore new ideas.
"Expanding the visual narrative with symbolic elements, different ground sizes and incorporating photographs as references are what I would like to push further," she says.
"Visiting some of the great museums will allow me to explore formal and historical figure depiction boundaries. I am particularly interested in German painters, both contemporary ones and those associated with German Neo-Objectivity and Expressionism. But I am also inspired by the great female painters who refer to mythological strategies and the use of real-life models."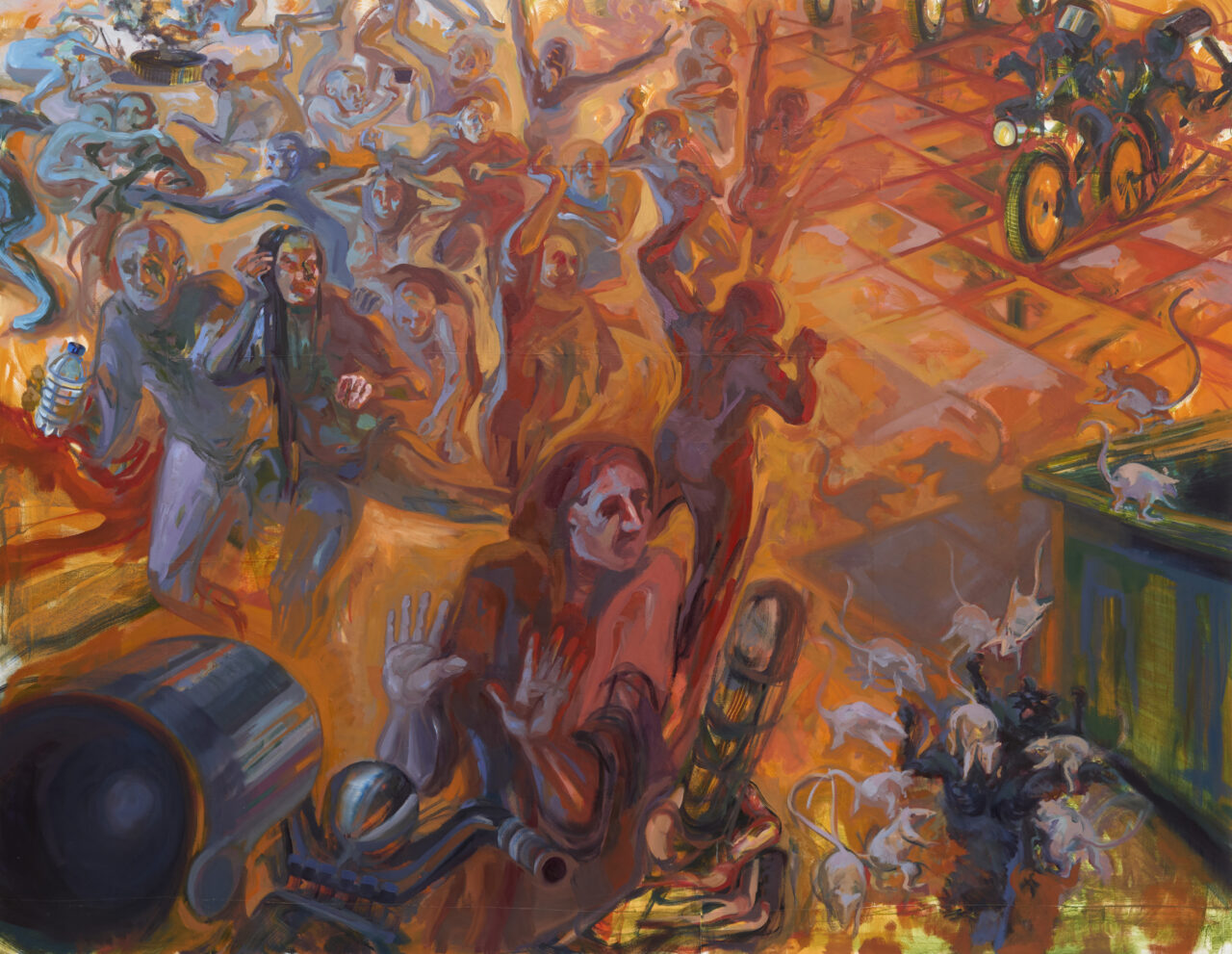 While at ECU, Shoora explored material and narrative strategies in painting, visualizing the complex experiences of encountering war while also questioning identity, propaganda-entrenched education, cultural traditions, gender roles and everyday life within domestic and public spaces. One of the most fascinating aspects of her work has been how spaces of conflict are not viewed literally but rather through seemingly benign interior spaces.
The jury "was impressed by Shoora's ability to capture the zeitgeist in works that feel simultaneously loose, alive and beautifully painted," according to the Joe Plaskett Foundation.
"Every painting appears to be telling its own story through the expressiveness and emotion of the human figures rendered therein. The singular colour palette and original compositional strategies make the works all the more intriguing."
Visit Shoora's website and follow her on Instagram to see more of her work
--

Visit ECU online today to learn more about studying in the Master of Fine Arts program.