Stan Douglas, Gabrielle L'Hirondelle Hill Turn Heads at 59th Venice Biennale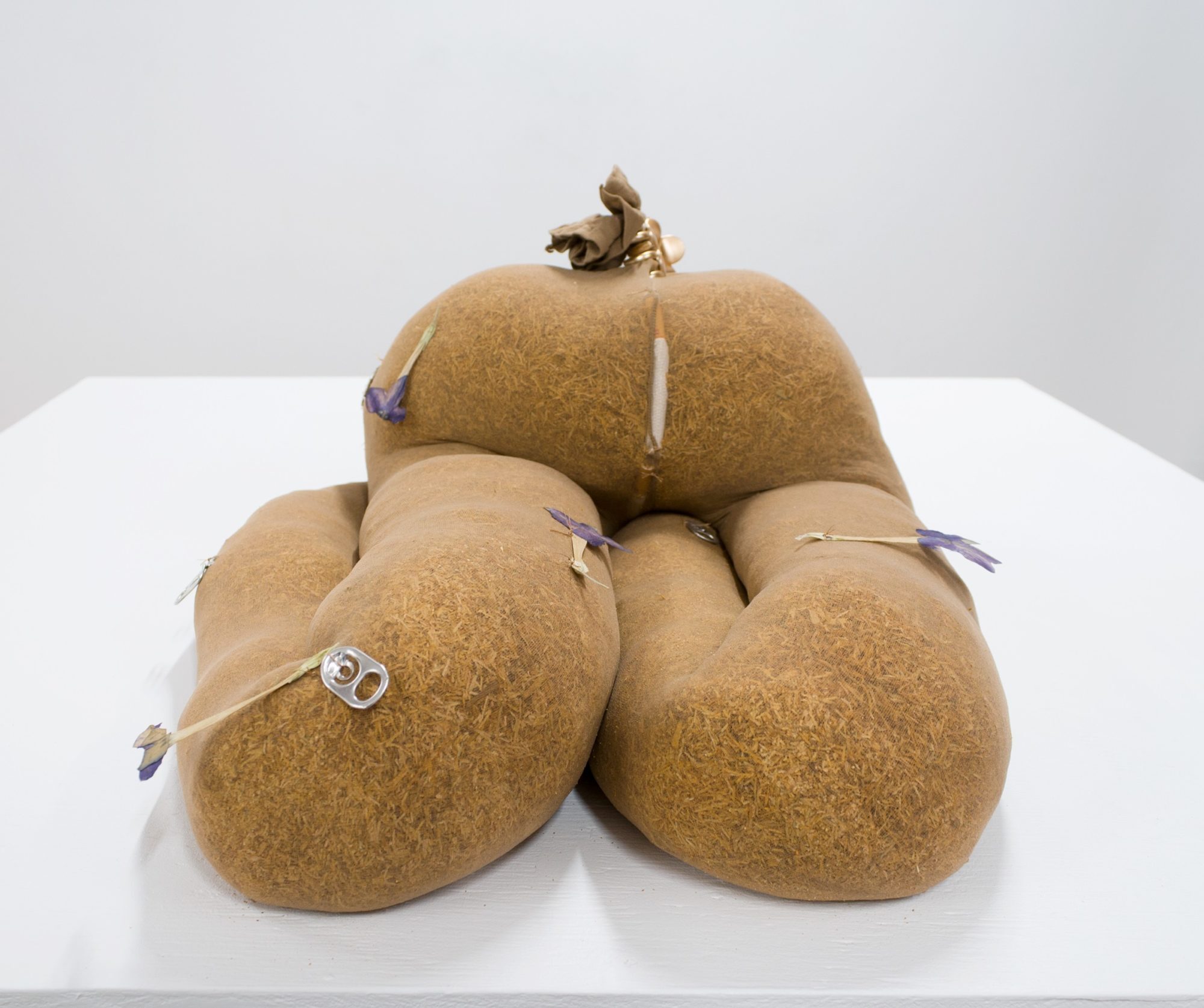 Posted on May 02, 2022 | Updated May 16, 2022, 1:28pm
The artists and ECU community members are being lauded by critics worldwide for their contribution to the world's largest and most prestigious art exhibition.
Works by artists Stan Douglas (alumnus 1982) and Gabrielle L'Hirondelle Hill (an ECU faculty member) currently on view at the 59th Venice Biennale are being lauded by press across Canada, the U.S. and Europe.
"La Biennale di Venezia is the largest and most prestigious contemporary art exhibition in the world with more than 80 countries participating," writes contemporary art gallery David Zwirner, which represents Stan. "For more than 60 years, the Canada Pavilion, situated in the Giardini in Venice, has featured the work of the most accomplished Canadian artists, curated by the country's most renowned curators."
Gabrielle, a multidisciplinary artist, writer and educator, recently completed a solo show at the Museum of Modern Art (MoMA), in New York City. Titled Projects: Gabrielle L'Hirondelle Hill, the show appeared as part of MoMA's Elaine Dannheisser Projects Series.
Gabrielle's work is being exhibited in the Venice Biennale's Central Pavilion as part of an exhibition titled The Milk of Dreams, which also features works by Canadian artists Kapwani Kiwanga and Tau Lewis. The show is being hailed as a "landmark" by gallerieswest magazine, while The Guardian (which features an image of Gabrielle's work in its article) calls it "complex and fascinating." Arts publication artnet, meanwhile, cites Gabrielle's works as standouts of this year's main exhibition, calling her a "rising star."

"Hill's work challenges the notion of the city as a 'settled' place while laying bare the material history of colonization," reads a statement by famed Vancouver artist Ian Wallace, who taught at ECU from 1972-1998 and received an Honorary Degree in 2007). "[Her] practice both foregrounds the magic and power of discarded objects and throws into question the illegality of trespassing and the resale of goods … Hill's evocative remixing of materials critiques settler colonialism while honouring expansive economic models that find power in reciprocity."
See an installation view of some of Gabrielle's works via artnet.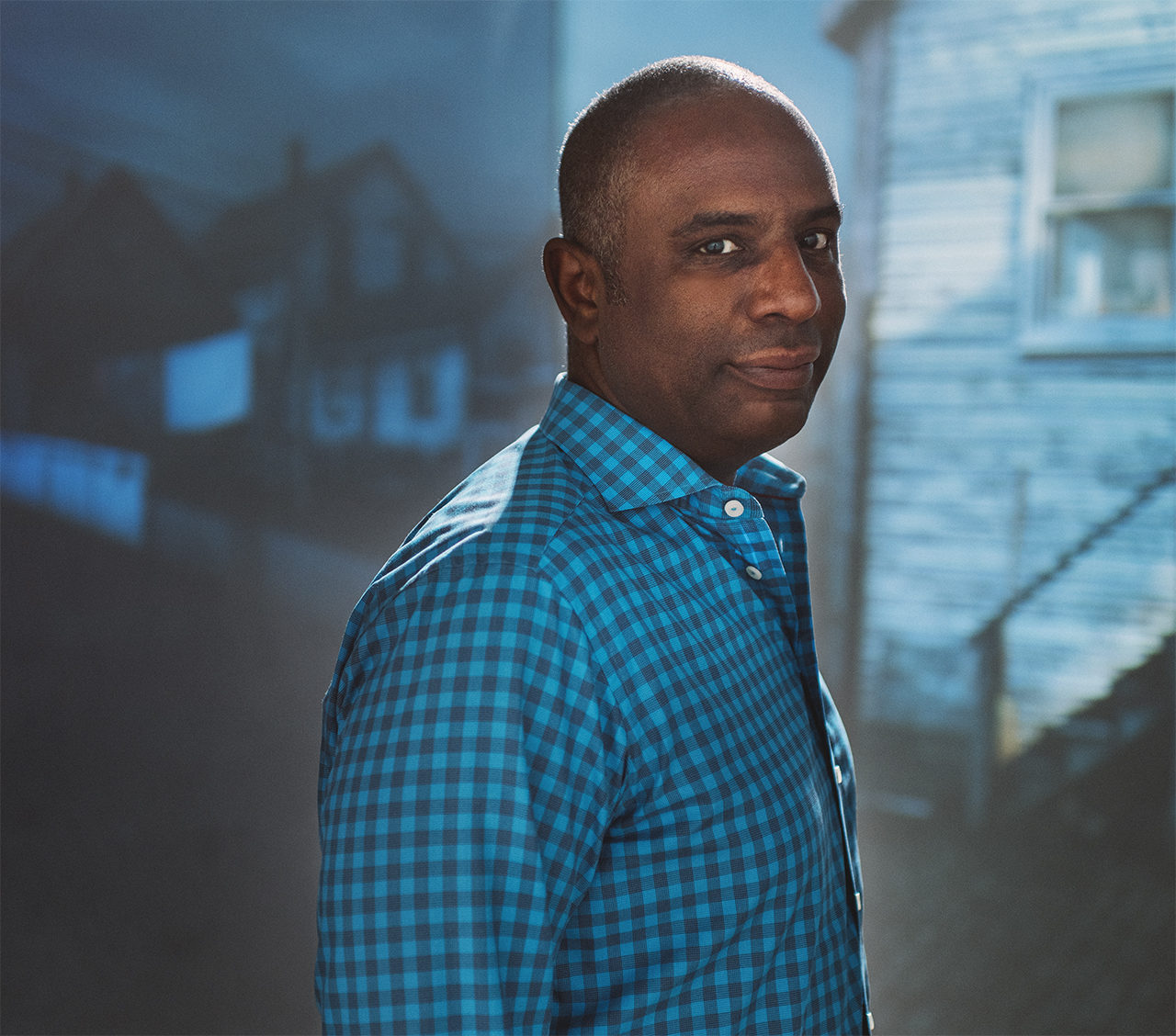 Stan, an internationally celebrated visual artist known for his photography, film and video installations, is representing Canada at the Biennale. His contribution to this year's Biennale is being praised by respected publications including The Art Newspaper and The New York Times.
Having had his work previously featured in the Venice Biennale in 1990, 2001, 2005 and 2019, Stan is the first Black artist to take over the Canada Pavilion.
"In 2011, popular uprisings erupted across the globe, including the Arab Spring protests, the England riots, and Occupy movements in different regions of the world," reads the statement on Stan's exhibiting works, titled 2011 ≠ 1848. "The upheaval of that year is explored by Stan Douglas in four large-scale photographs that restage events in London, New York City, Tunis, and Vancouver, together with a two-channel video installation whose premise imagines a real-time collaboration between musicians in London and Cairo."
Visit David Zwirner to learn more about Stan, including his appearance at the Biennale. For an installation view of some of his works, visit the Venice Biennale online. See last year's CBC article, "6 things you need to know about Stan Douglas," for a primer on the artist's storied career.
--
Visit ecuad.ca today to learn about studying visual art in the Audain Faculty of Art.