Go Behind the Scenes at ECU's Grad Exhibition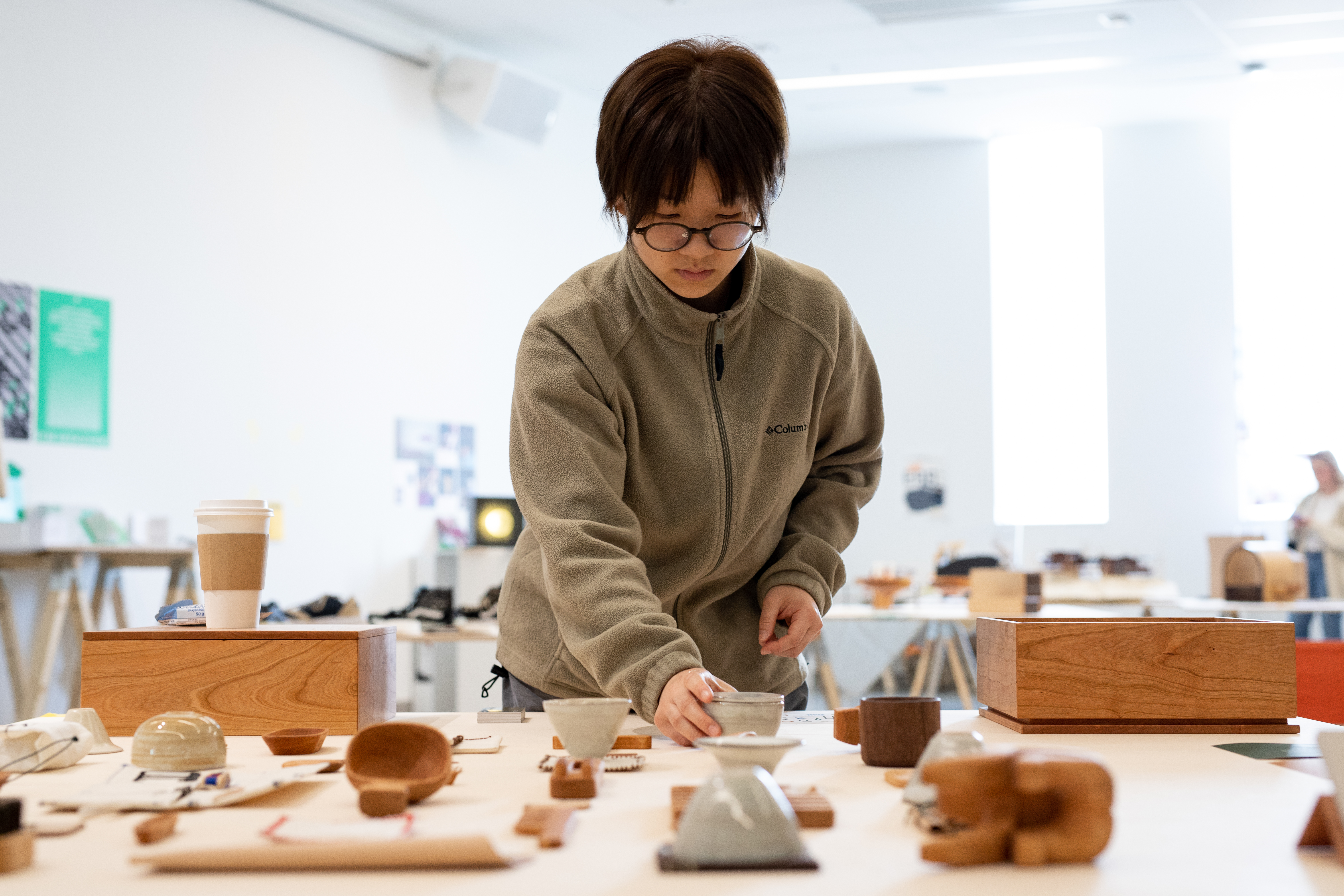 Posted on May 09, 2023 | Updated May 11, 2023, 2:00pm
2023's The Show is the largest graduating-student exhibition in years.
Students, staff and faculty have been working flat-out to prepare for The Show, Emily Carr's annual exhibition showcasing the work of graduating art and design students.
This year marks the largest in-person exhibition since 2019. More than 350 students have works on display throughout two levels of campus and via the online gallery. Works in The Show span disciplines from industrial, interaction and communication design to film, animation, painting, printmaking and sculpture.
Project Lead Cemre Demiralp has been collaborating with dozens of colleagues and students from across the university to ready the spectacle for its May 11 Opening Night celebration.
"The talent of our graduating students is matched by their dedication to creating an unforgettable exhibition. The result is quite dazzling," says Cemre, who oversees the Shumka Centre for Creative Entrepreneurship portfolio at ECU.
"Whether you're an artist, designer or just curious, I highly encourage everyone to come check it out. I guarantee you'll find something to spark your imagination."
Scroll down for a behind-the-scenes preview of what you'll experience when you join us to celebrate the extraordinary work of the Class of 2023. The Show opens at 6pm on May 11, and runs during regular building hours through May 25. Admission is free.