The Clear-Eyed Optimism of Louise St. Pierre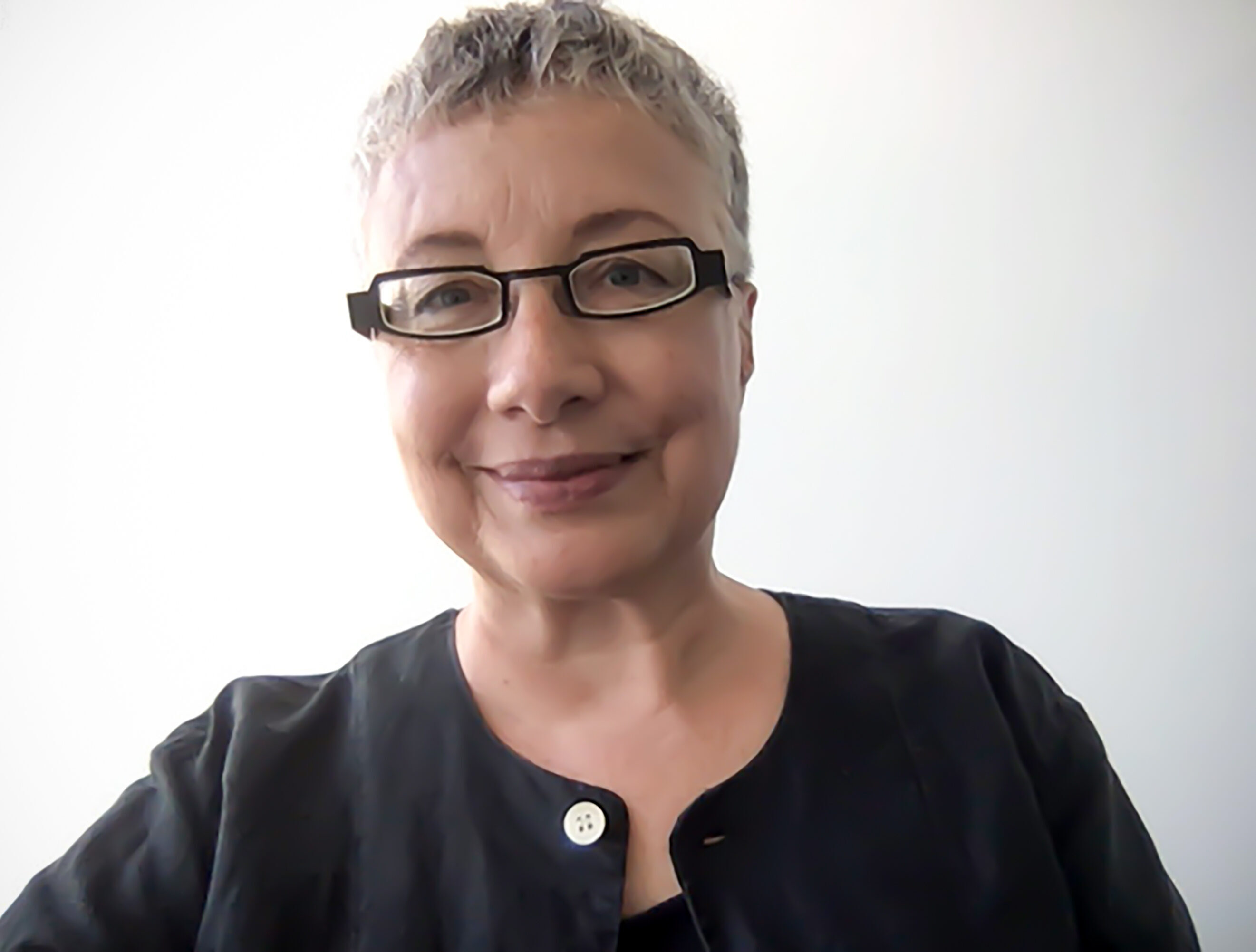 Posted on January 17, 2023
On the occasion of her promotion to full professor, the designer and ECU faculty member reflects on the possibility of change.
Speaking over the summer with designer and ECU faculty member Louise St. Pierre, it occurred to me that I was missing the point.
Louise and I have spoken before. In 2021, we worked on a story about her course on how design can help heal a broken relationship between humans and the rest of the planet.
We sat down again in June after her promotion to full professor. Less than a year prior, Louise received her Ph.D. from Simon Fraser University. As one of SFU's "most outstanding graduate students from the Faculty of Education," Louise received the Dean of Graduate Studies Convocation Medal.
In a citation, Louise's supervisor Heesoon Bai notes how Louise's thesis, 'Baskets of Offerings: Design, nature, animism, and pedagogy,' earned her examiner's "deep respect and appreciation." But Louise doesn't just dwell in the world of ideas, Heesoon continues. She walks the walk, bringing her trailblazing perspectives into the classroom.
A published editor and author, Louise also established Canada's first DESIS lab, founded the Design for All Beings research group at ECU, and has won multiple awards from organizations including the IDSA and The American Center for Design.
Given her longtime focus on the many challenges represented by climate change, I was keen to speak with Louise about optimism. How do you maintain faith in the power of creativity to make a difference? Where do you draw your stamina from in the face of such overwhelming odds?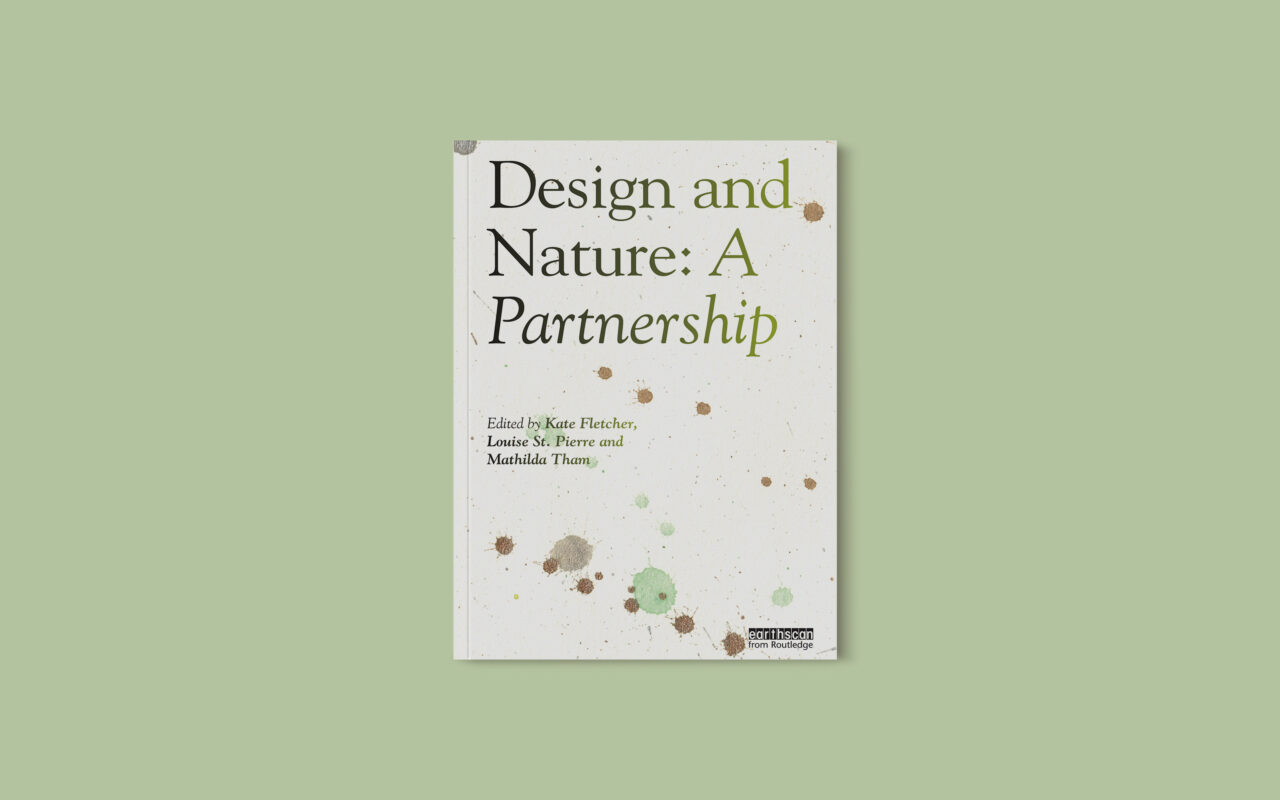 OUR CAPACITY FOR GOOD-HEARTEDNESS
Louise's answer blew my mind. In short, she doesn't feel optimistic. At least, not in the way I meant. My question misses a key distinction, she said. This distinction lies in the difference between "optimism of outcome" and "optimism of engagement."
"It's almost impossible when we're looking at the facts to feel wholeheartedly optimistic that we can turn this climate emergency, biodiversity emergency, ecological emergency and pollution emergency around," she told me.
Louise has "no doubt" that change is possible. But optimism of outcome can be tough to find.
Optimism of engagement, on the other hand, is the feeling people get when they connect with their place on the Earth. It's students discovering their ability to heal — rather than harm — the environment.
"There is a powerful, spirited energy that comes from that," she continues. "I believe that all of us, at some level, have an underlying sense of ecological grief and anxiety. We discover our capacity for healing and good-heartedness when we start to take action. We begin to see where we are truly needed."
Paraphrasing Paris Agreement negotiator Christiana Figueres, Louise notes that optimism is "not about anticipating a specific outcome, but about choosing the kind of energy we enter the challenge with."


THE CRUSHING-NESS OF BEING AWARE
This unvarnished wisdom was not earned lightly.
Louise started teaching a large, required lecture course on ecological perspectives in design 15 years ago. At the time, it was not uncommon for students to stand up in class and declare climate change a hoax. Meanwhile, her research into the decline of planetary health contributed to a growing despair — a state of mind she refers to as the "crushing-ness of being aware."
"That was hard, and it was demoralizing," she says. "Year after year, it had an effect on me."
Louise got rid of her car. She stopped purchasing plastics. She changed the way she dressed and ate. She attended protest marches and devoted herself to activism.
Years later, things are different. She's since passed the lecture course to other faculty members. And ECU has created the Climate Action Task Force — an initiative spurred by Louise's presentation to the ECU Senate.
But Louise's views on the possibility of change have grown more complicated. Society still hasn't gotten the message, she tells me. Yes, we can develop biodegradable materials or electric cars. But those changes will be meaningless unless our insistence on ease and convenience — and our appetites for consumption — are addressed.
"The way we live is the cause of so much ecological damage," she says. "Replacement materials don't do enough. The conversation about just stopping needs to happen."
Envisioning a better future, she adds, is where design can be of service.
"Can we just stop? Like we did in early pandemic times? And then how do we live? How can design help us shift how we live?"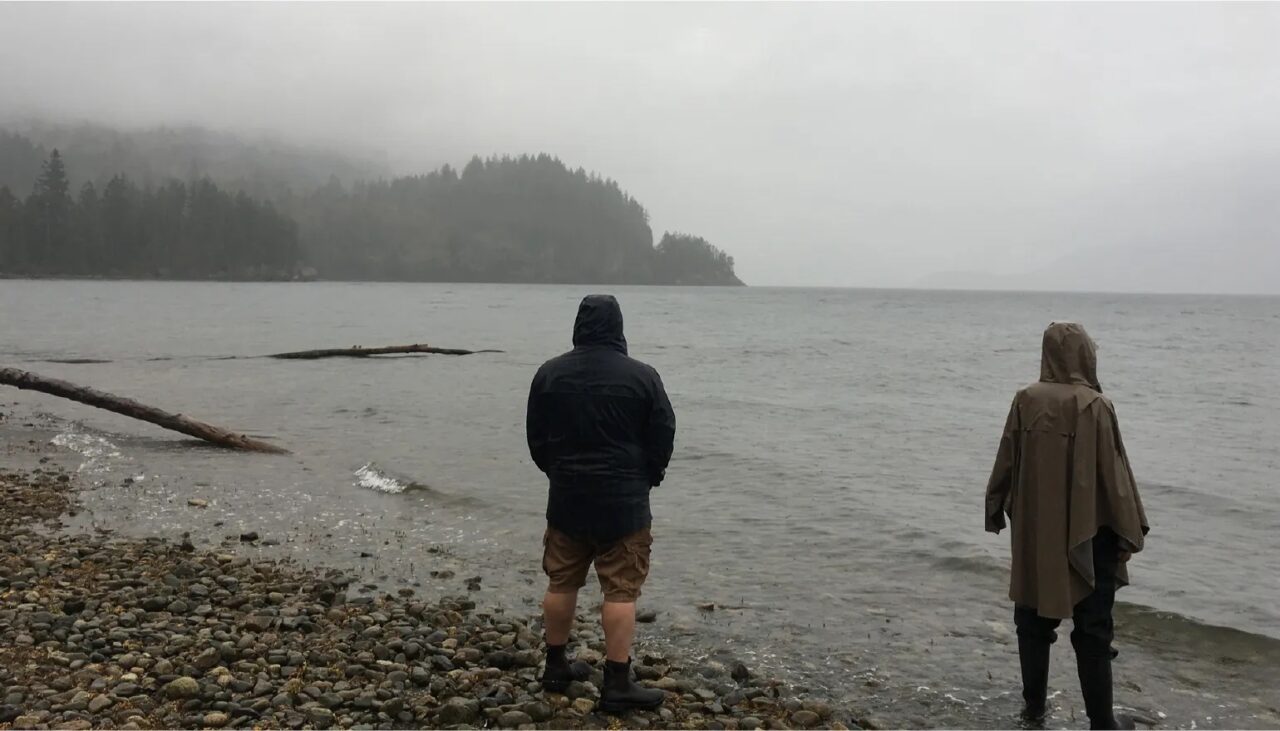 KNOWING OURSELVES MORE HUMBLY
Changing our way of life cannot be achieved by moving familiar objects around the same old table, so to speak. Instead, the table must be overturned entirely.
This wholesale rethinking of contemporary life continues to animate Louise's work. Together with colleagues in Vancouver, the UK and New Zealand, Louise is researching how to talk to designers about the urgency of rethinking humans' relationship with nature.
"We're looking for ways of helping designers understand that nature is part of us, that we are part of it. This understanding needs to be integral to how we think about designing," she says. This message, she adds, is about transforming worldviews. The status quo is simply incapable of producing meaningful change.
"This research is about having a conversation about knowing ourselves more humbly as part of the Earth. When designers realize this connection, we cannot go back to the old, extractivist ways of designing. Instead, we recognize the need to seriously question how the modern economy pushes us."


A GREAT BURST OF ENERGY
The recent fall semester saw Louise working with fourth-year students in the industrial design program to begin their year-long capstone projects. Louise tells me she's "super excited" about this part of her year.
"By this time in the program, the students have great awareness, experience, collegiality — they pull together as a community, and they really push themselves," she says.
"Walking into the studio is a great burst of energy. Students are open to rethinking their intentions, becoming closer and closer to meaningful work. Every year, I enjoy these people."
She stops short of saying it, but it's plain to see this is the stuff that drives Louise's work. It's the type of experience that generates enduring commitment. It's a clear-eyed understanding of how real change begins.
--
Visit ECU online to learn more about studying Industrial Design at Emily Carr.
Want more stories like this delivered twice a month to your inbox?