Jenie Gao Brings Community-Centric Perspective to Monumental Madison Mural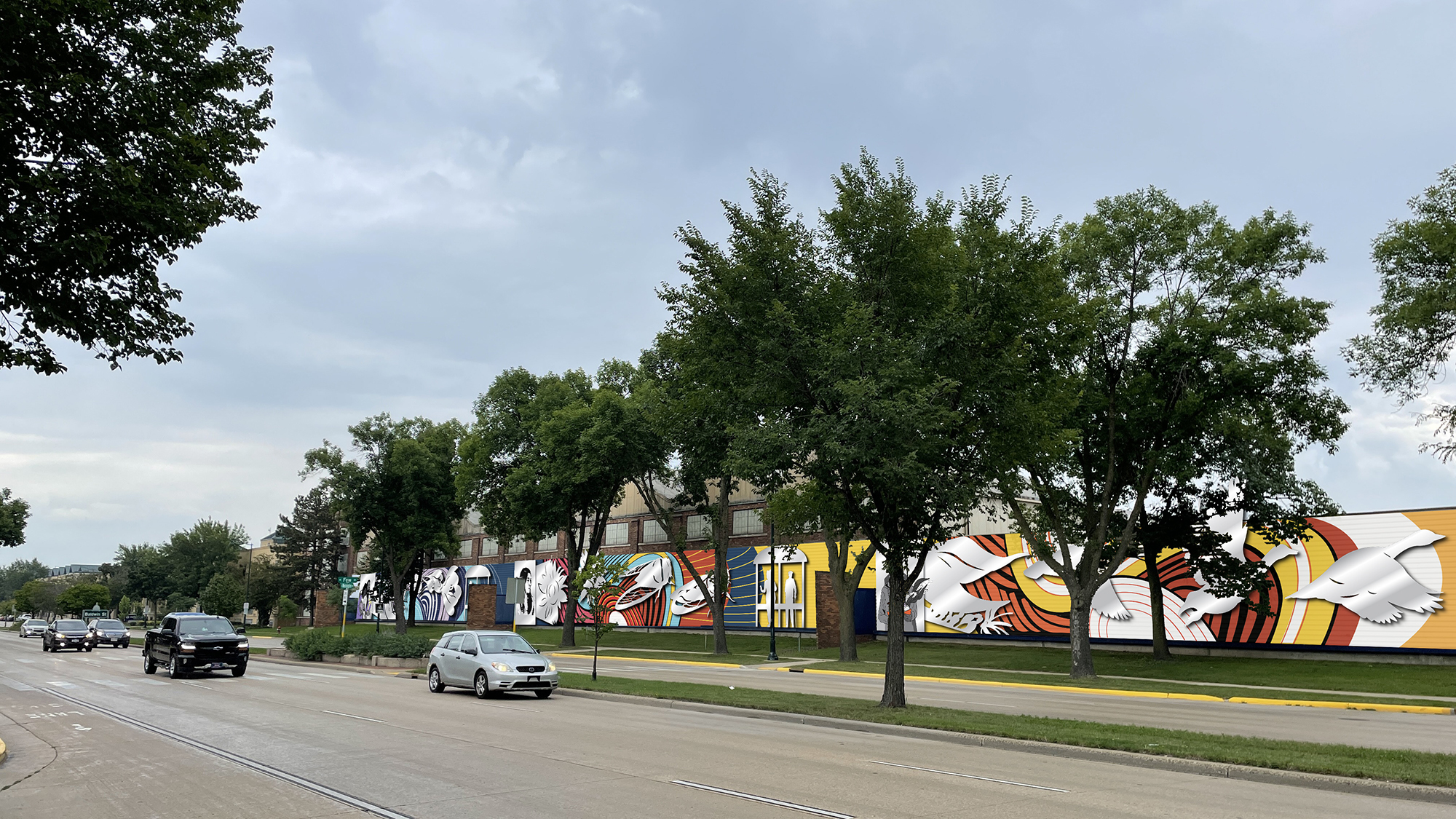 Posted on March 09, 2023
The artist, entrepreneur and ethics + equity consultant engages deeply with a local community to bring a new public artwork to life.
Artist, entrepreneur and MFA student Jenie Gao recently won a contract for an 8,000-square-foot public mural in Teejop, land of the Ho-Chunk, also known as Madison, WI.
Jenie (she/they), who has been running a full-time business as a public artist since 2014, lived in Madison before moving to Vancouver. They call the achievement a "big milestone."
"There's the affirmation of the work, the accomplishment reflecting the effort you've put in," they tell me. "I felt grateful and humbled, too, because so much of my work is with the community. For me to even create the proposal, it required a significant level of community trust."
Titled The Time is Ours, Jenie's mural will grace the outer wall of the Metro Transit Maintenance Facility in Wisconsin's capital city.
To assemble her winning proposal, Jenie interviewed nearly 30 public transit users, the majority of whom were BIPOC.
"The most recent city survey of bus riders was 84 per cent white, despite this not reflecting the demographics of Madison's diverse bus ridership," Jenie says. "This results in a gap in the data that city officials use when deciding where to build or get rid of bus routes and where to build new transit infrastructure."
The stories Jenie heard and the needs those transit riders identified all informed her final submission.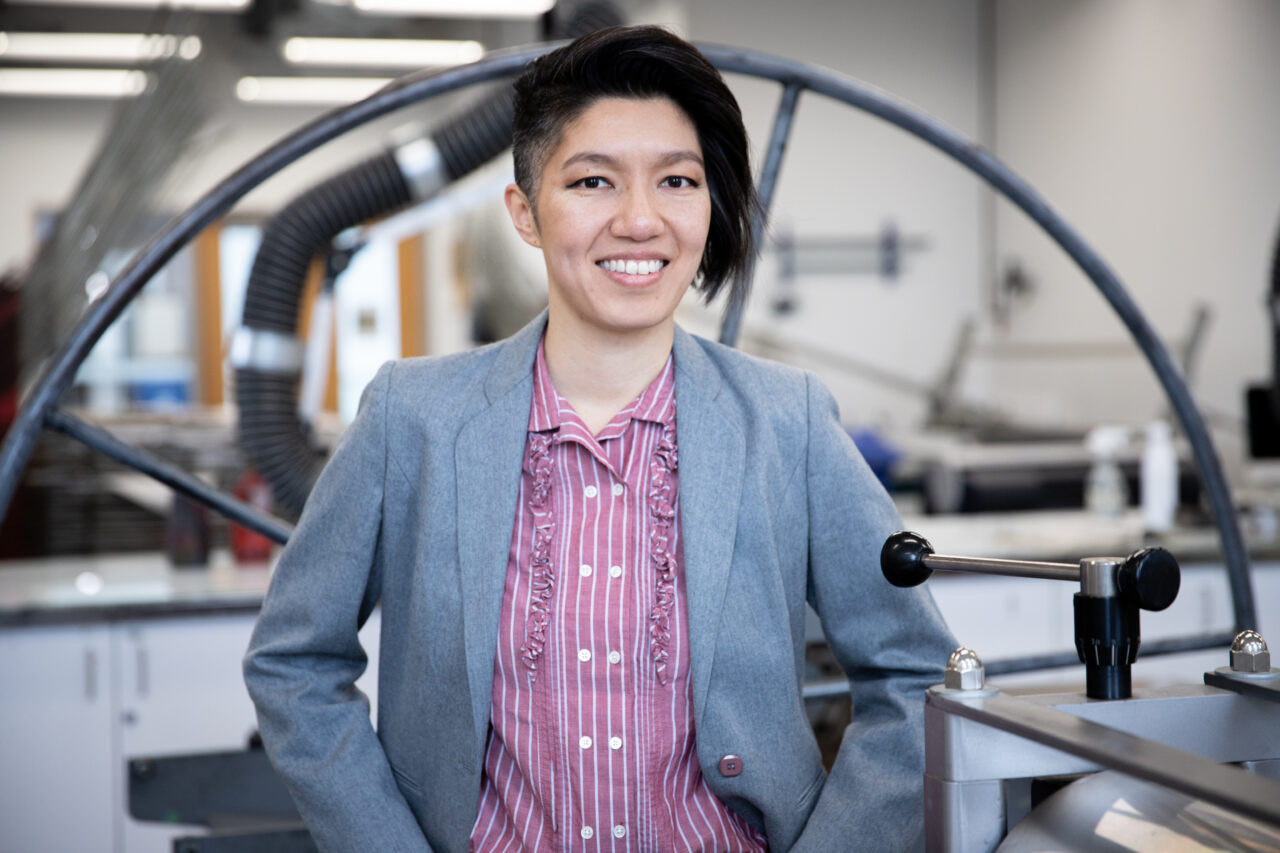 "I wanted to centre the experiences of public transit riders," she says. "Public transit exists for the people. And it's such a special thing for people to feel safe and generous enough to share their stories. Having the opportunity to bring that proposal to life feels amazing. It feels like the community carried me here, and now I can deliver on those community stories."
Madison's Percent for Art program will fund the mural. Jenie's proposal is the first to receive support from the ordinance since it was scuttled in 2011 by Gov. Scott Walker's administration. The City of Madison is one of only two Wisconsin cities to restore this ordinance, which was once statewide. According to the National Assembly of State Arts Agencies, Wisconsin currently ranks last in the U.S. for arts and culture funding.
Jenie notes the project was years in the making. The state first had to establish the policy, and then conduct the Metro project approval process. Jenie applied for the Metro art call in 2021, and only received notice that she was a finalist after relocating to Vancouver.
"It's really important for us to include art in public spaces because it sends a signal to the community that we care," Satya Rhodes-Conway, Madison's mayor, told news publication Isthmus. "We care about how things look, we care about investing in arts and culture, we care about investing in artists, and we care about beautifying our city."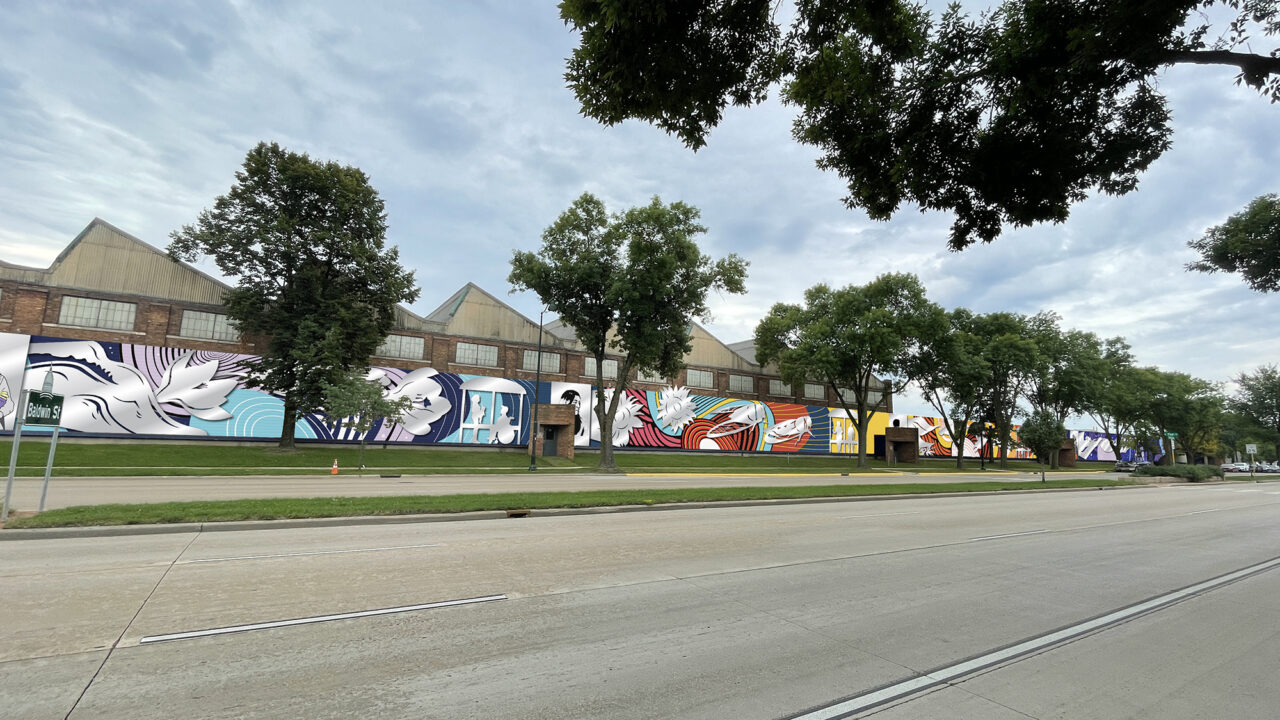 Jenie made sure their design for the mural was "pedestrian-scale." This decision aims to preserve the tree-lined, grassy setback — an oasis for foot travellers amid long stretches of concrete roadway.
She's also working with local businesses to manufacture the aluminum panels and with a non-profit to hire transit riders to install the work.
"If you say in a job application your only mode of transportation to work is public transit, it makes it significantly harder to find a job," Jenie tells me. "I want to intentionally hire people who rely on buses as a means of transport as a part of this project."
Taking a broad view of how artwork impacts a community is a central feature of Jenie's practice. This concern animates her work as a consultant on equity and ethics.
As a printmaker, Jenie looks for ways to make printmaking "more democratic." For example, Jenie rejects traditional best practices such as numbering prints or destroying woodblocks once an edition is complete. Both approaches confer an artificial rarity on a print, she says.
"And because they're rare, they're valuable," Jenie continues. "I'm going against that. I'm not destroying the blocks. I don't want to destroy the evidence of the labour. I want to transform that labour into its own identity, function and purpose."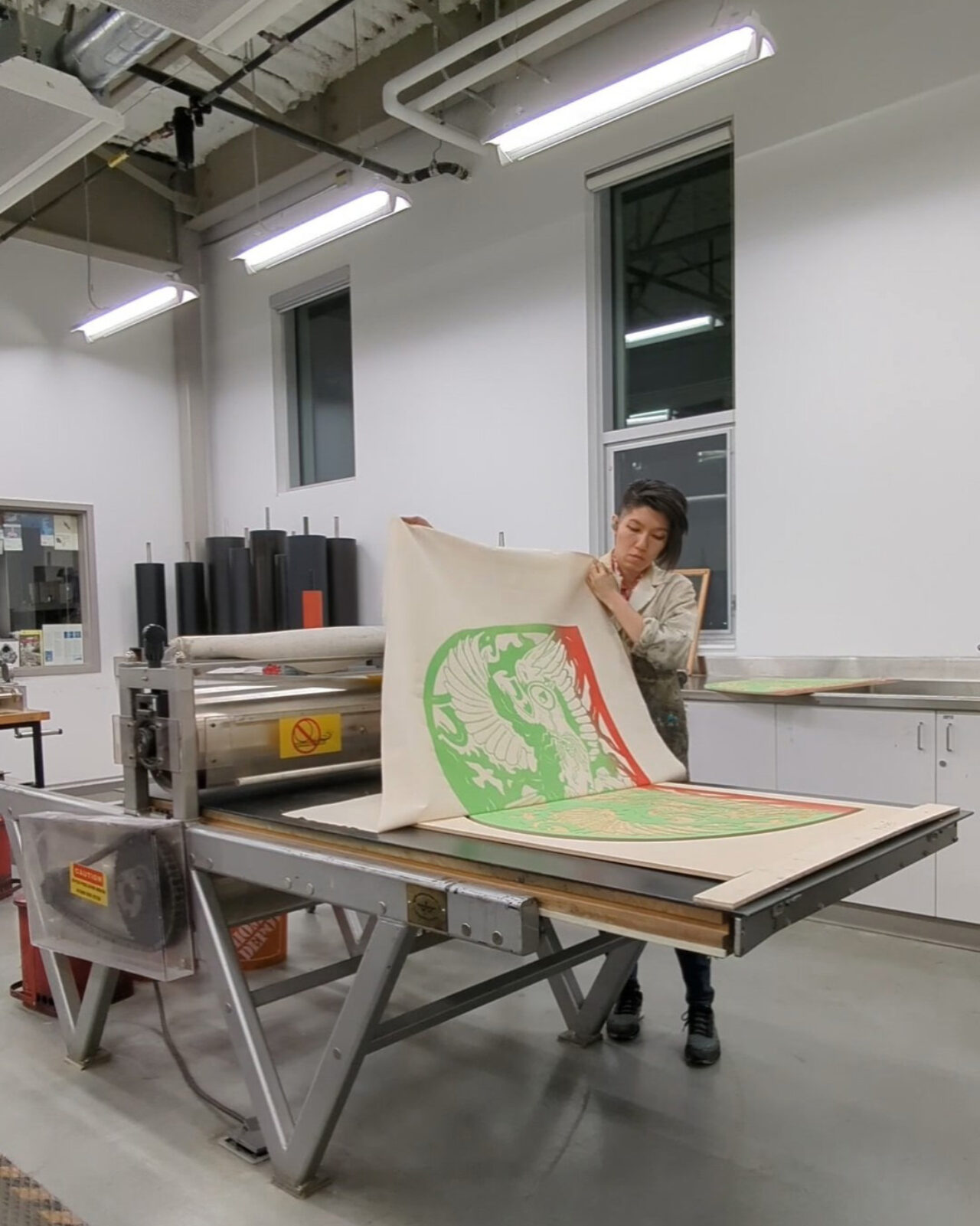 As part of this aim, Jenie builds tables from her used woodblocks, transforming them into "sites of gathering and negotiation."
Whether it's a public mural or an edition of prints, Jenie is keen to think deeply about the life of an artwork after it leaves her studio. They have no use for the colonial notion of art for art's sake.
"The big thing I try to stress in my work is the importance of aligning the symbolic with the systemic change we wish to pursue," she says. "For most of human history, art was intertwined with all other facets of life. But when the arts get relegated solely to the symbolic realm, they risk losing a sense of social responsibility. And that makes the arts vulnerable to co-optation."
Visit Jenie's website and follow her on Instagram to learn more about her work.
--
Visit ECU online to learn more about studying in the MFA program at Emily Carr.
Want more stories like this delivered to your inbox twice a month?