Jennifer Li's 'SOLD' Awarded by Canadian Cinema Editors
Posted on September 05, 2023 | Updated September 07, 2023, 12:15pm
The filmmaker and ECU alum created the film during her final year of study at Emily Carr University.
A student film by artist, filmmaker and stunt performer Jennifer Li (BMA 2023) has been recognized by the Canadian Cinema Editors (CCE) with a Student Award of Merit.
Titled SOLD, the 14-minute action-thriller was produced as a capstone project during Jennifer's final year of studies in the Emily Carr University Film + Screen Arts program. Jennifer wrote, directed, produced and acted in the film.
Speaking via video chat, Jennifer tells me she was "very happy and very grateful" to receive the news of SOLD's recognition.
"It feels pretty unreal, because I wasn't thinking about applying for awards whilst creating the film," she says. "And I definitely have a lot to learn in terms of filmmaking. But I feel proud of the hard work I put in."
The film was submitted to the CCE by ECU faculty members Carlo Ghioni and Christine Stewart. Jennifer says she feels enormous gratitude for their support, guidance, and for their faith in her film.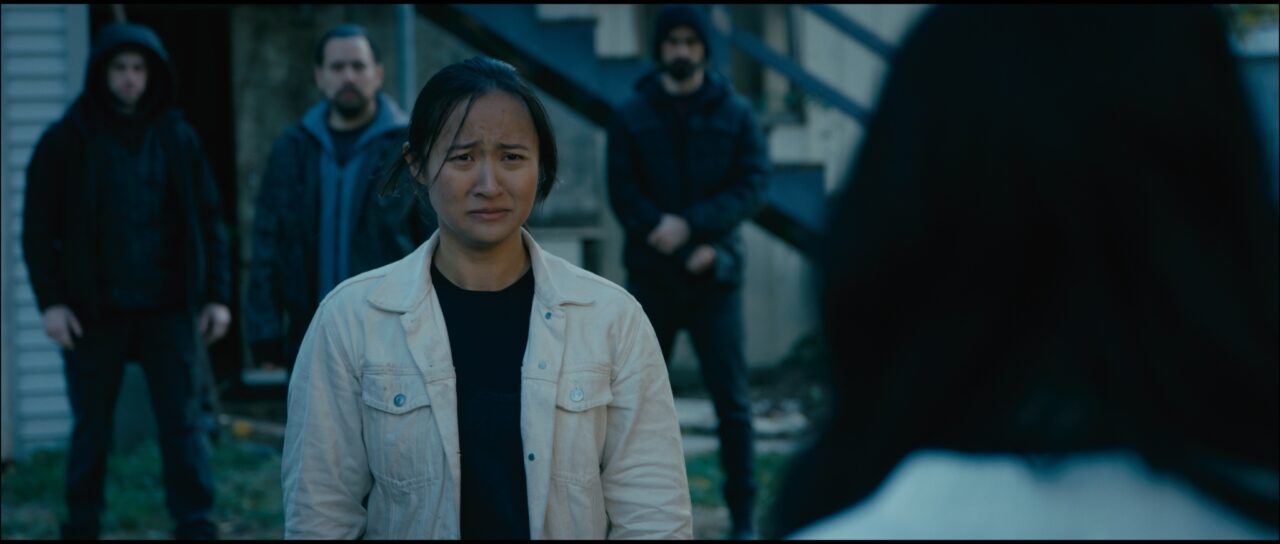 SOLD tells the story of a woman whose favour for a friend turns into a fight for her life. A high-octane narrative arc brings existential stakes to themes of friendship, treachery and redemption.
"I have a fear of betrayal," Jennifer says. "I'm pretty guarded generally and don't let a lot of people in, but when I do, I really keep them close. So, I wanted to put that into the story."
Jennifer also drew inspiration from a unique location — the Langley farm belonging to her father's wife, where most of the film was shot. She says access to this location was one of the film's initial sparks. From there, she built a story that would showcase — and be grounded in — its moody scenery.
The film took a total of eight days of shooting to complete. Three of those took place on the farm during a freezing-cold winter weekend which saw heavy rain, hail and snow. Fortunately, Jennifer had worked diligently during preparation, scouting and rehearsal to plan for any contingency.
Crew members were contacted ahead of the shoot to encourage preparation for the cold weather. On shoot days, they were given heat packs, umbrellas and extra layers of clothing while working in the bitter chill. And Jennifer had carefully prepped the site to make indoor spaces available when folks needed shelter.
To ensure the outdoor scenes maintained consistent lighting conditions, the crew was able to shoot indoors when the weather changed. The rest of the film was shot in a second location, with additional, less difficult pick-up days on the farm. Though even with kinder weather, the process was at no point a breeze, Jennifer notes.
"For the film to have turned out looking relatively consistent really feels like a miracle," she says.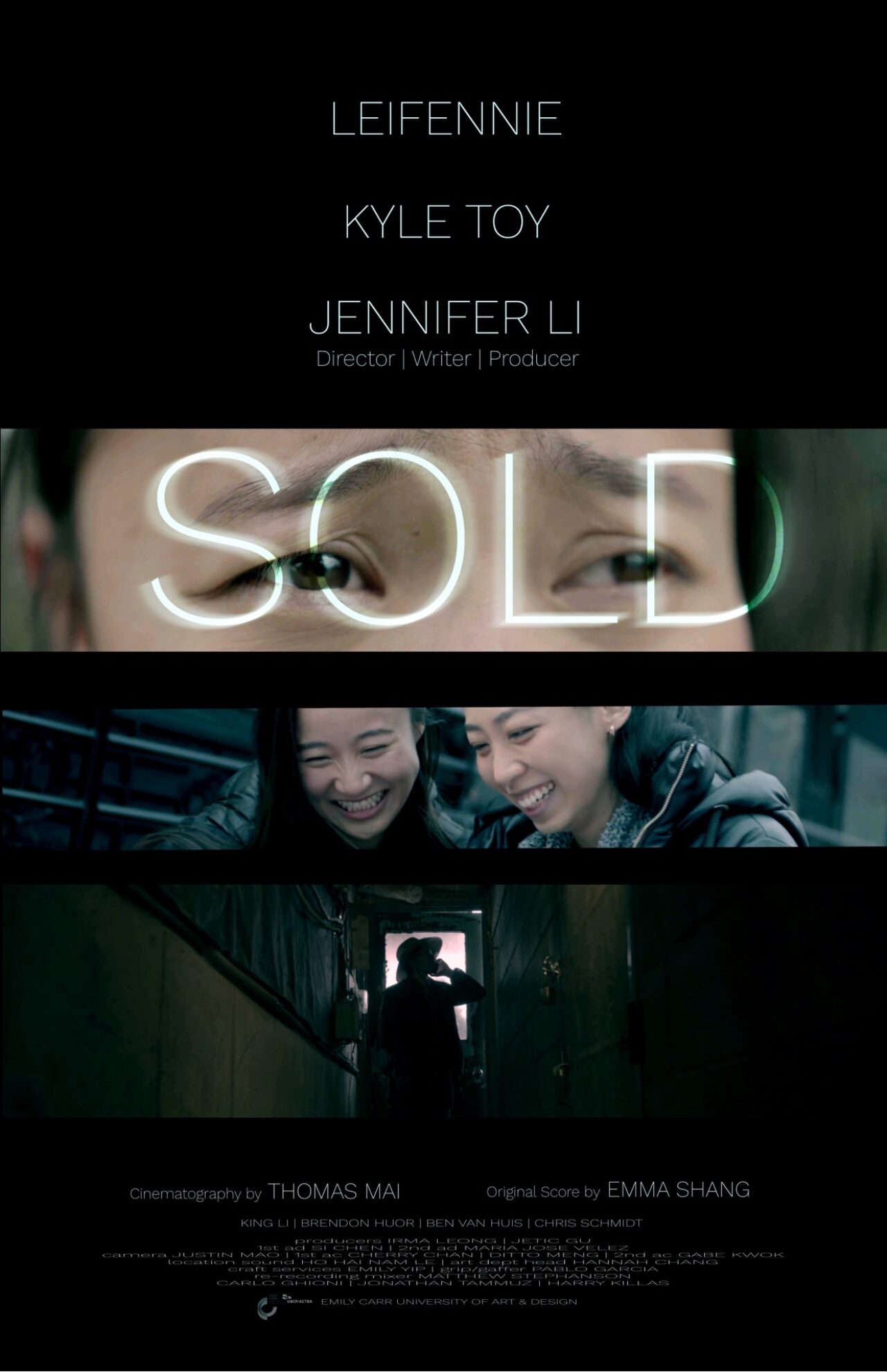 But most of all, Jennifer was focused on the experience. The outcome is more like a bonus, she says. Having worked in film as an actor, stunt performer and in previous student projects at Emily Carr, Jennifer knows first-hand that filmmaking can take a toll on participants. She was adamant that everyone involved in making SOLD be cared for and valued for their talents and contributions.
"I did everything I could to prepare. After that, whether it all came together or not was out of my hands. So if anything, I wanted to prioritize people's experience," she says. "I wanted them to have fun. And there's no way I could have done it without their help and support."
Jennifer says she also walked away with a number of valuable lessons. First and foremost: "organization and preparation is everything," she says.
"And also just to have a good attitude and keep learning. There's so much to learn. And always be kind and respectful to people. That's very important."
Visit Jennifer's Instagram and find her on IMDB to learn more about her work.
Visit ECU online to learn more about studying in the Film + Screen Arts program at Emily Carr.