Luke Alexander Wins Stockholm City Film Festival Awards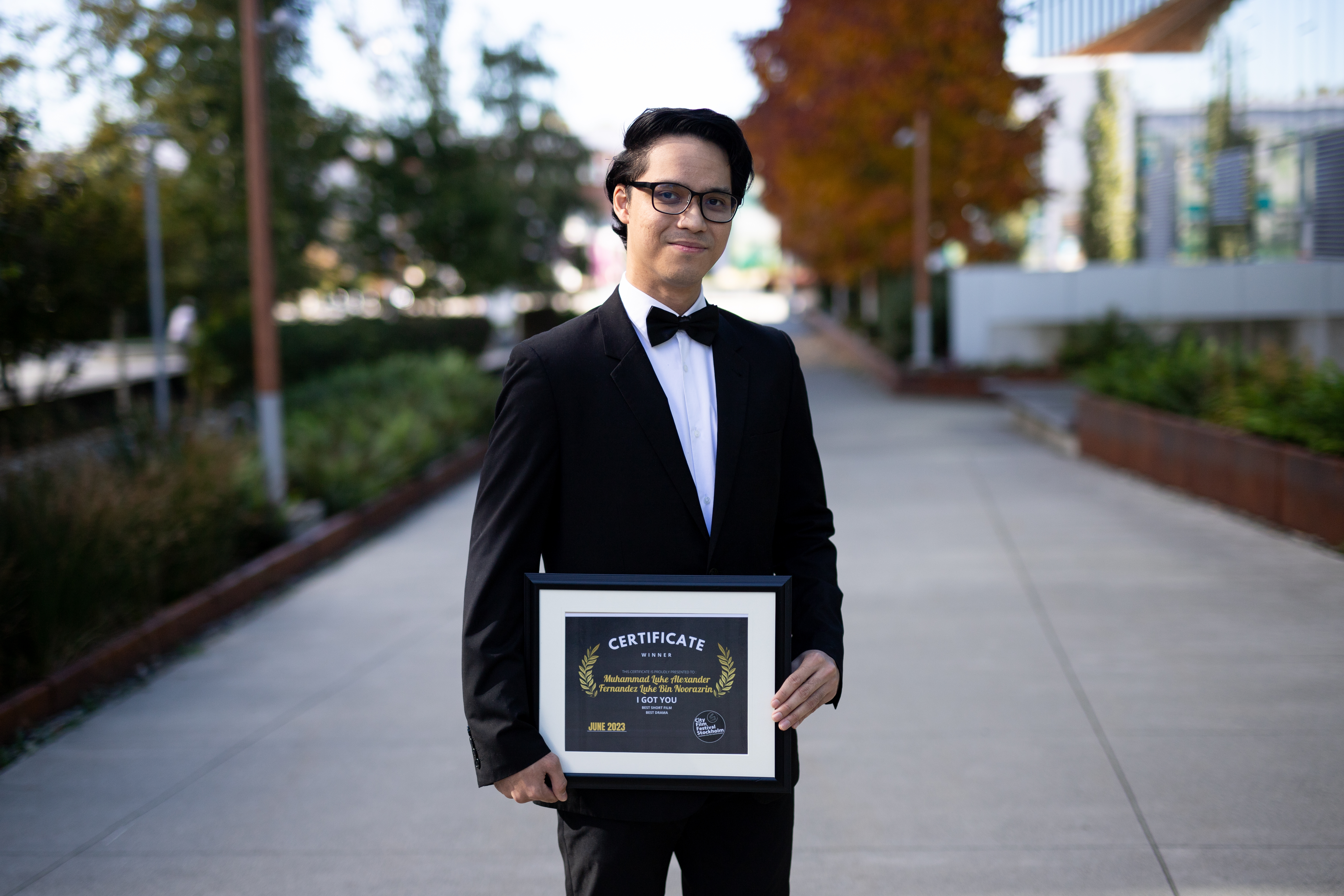 Posted on November 16, 2023
The ECU student was recognized for his second-year student short, which represents an unusual turn for the burgeoning filmmaker.
A film by ECU student Luke Alexander has been awarded Best Short Film and Best Drama from the Stockholm City Film Festival.
Titled I Got You, the film was written, directed, shot and produced by Luke during his second year in the Film + Screen Arts program at Emily Carr University. Luke also acted in the film, with additional crew and cast drawn from classmates in other programs at ECU.
"It was really unexpected," Luke says of the news. "I called my mom. I called my dad. They were so proud. It was really cool."
Part of Luke's surprise stems from his spontaneous approach to filmmaking. Like all of the films Luke makes, I Got You was largely improvised. Rather than writing a formal script, he encourages his actors to see themselves in the characters and respond to one another naturally.
"The script I gave them, which was some bullet points, is just a reference," he tells me. "I just want to freestyle and make sure everyone has fun, which is the most important thing."
This aligns with Luke's broader perspective that passion is the most important ingredient in any film. Knowing the fundamentals is essential, he adds. Combining that with a group of passionate people will ensure a film finds success.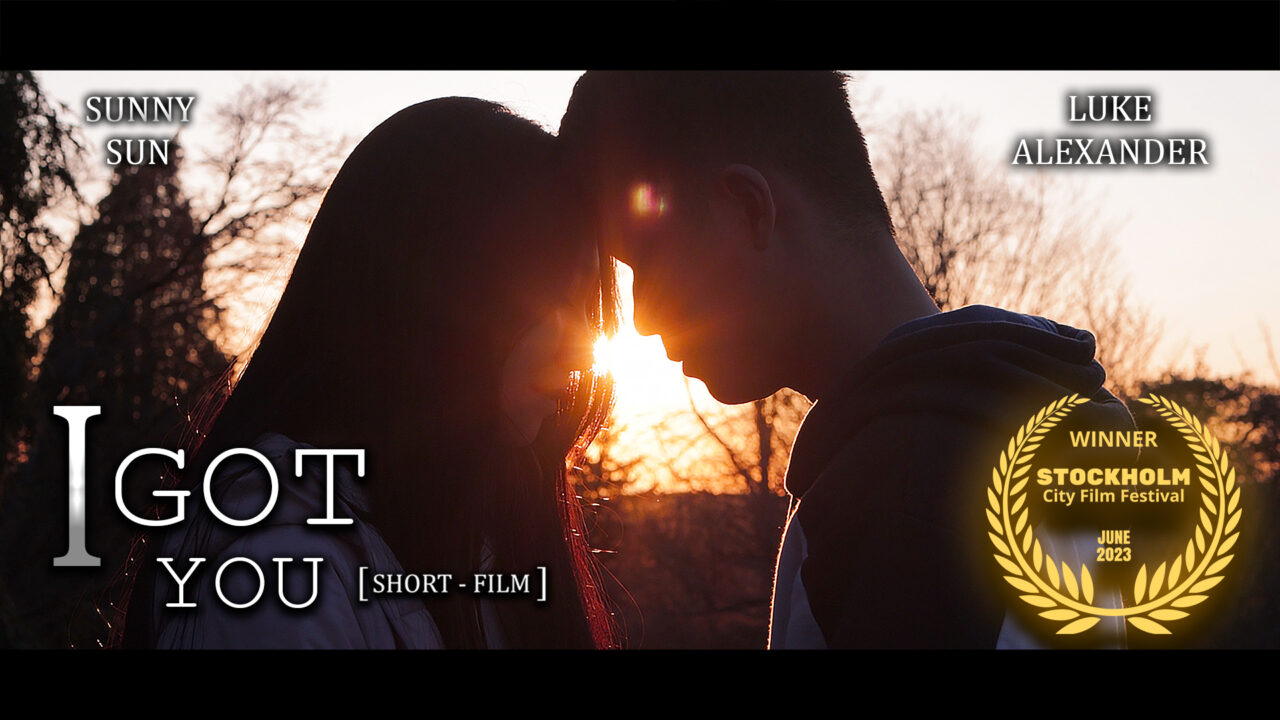 Luke began making films as a teen in high school in Singapore, where he grew up. He continued making films as a hobby throughout college, and during his two years of mandatory military service. Once he'd completed his National Service obligation, he decided to pursue film more seriously, and applied to Emily Carr University.
Until that point, Luke had focused mostly on sci-fi and action films. But upon arriving at ECU, he no longer had access to the familiar group of collaborators he'd developed in Singapore. He realized he'd have to rethink how to build a story without the kinetic, high-octane sequences that fuelled his earlier pictures.
He decided to draw on his own life for a story that centres on themes of grief, loss and bullying. The result was a short titled No One's Ever Really Gone.
He posted the film to his channel on YouTube, where his other movies have enjoyed a warm reception. But he was skeptical that his first attempt at a straightforward drama would appeal to his followers.
"I thought no one was going to really notice it," he says. "But then it got like 8 or 9,000 views, and I thought, okay, this is starting to blow up. And people were asking me to do a part two."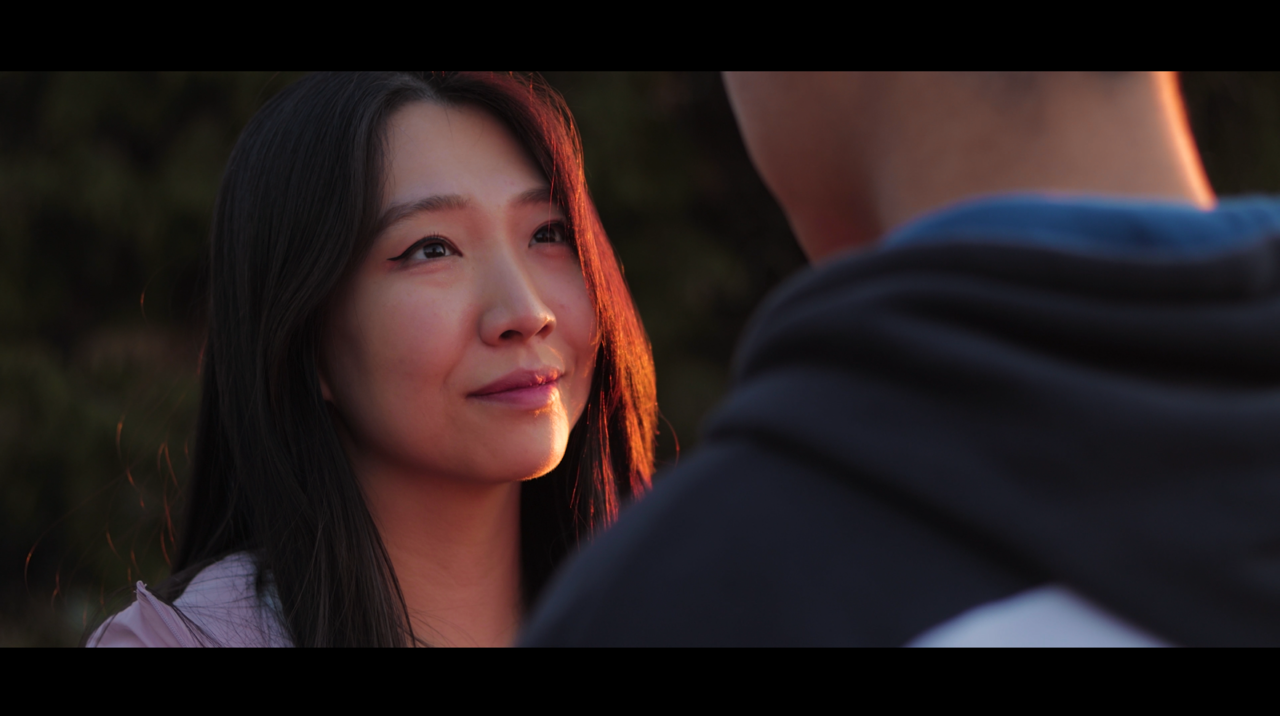 I Got You is Luke's answer to his audience's interest. Luke says he's deeply grateful for the instruction he's received both in college and at Emily Carr, as well as for the loving support of his parents. He is also thankful for the commitment of the many talented actors and crew members who contributed to the film.
"Getting to combine all the things I've learned from doing YouTube, at vocational college and at Emily Carr has been a blessing," he says.
Now in his third year, Luke says he plans to return to a visual-effects-heavy sci-fi story for his next student film. But he's also learned the power of focusing on the humanity of his characters.
"I think it's going to be the most engrossing and biggest film I've done in a while," he says. "Combined with real drama, for sure."
Follow Luke on YouTube to keep up with his projects.
Visit ECU online to learn more about studying in the Film + Screen Arts program at Emily Carr.
Want more stories like this one delivered to your inbox twice a month?