In the News: Liz Magor, Reyhan Yazdani, Jock Hildebrand, Catherine de Montreuil, Juliana Rempel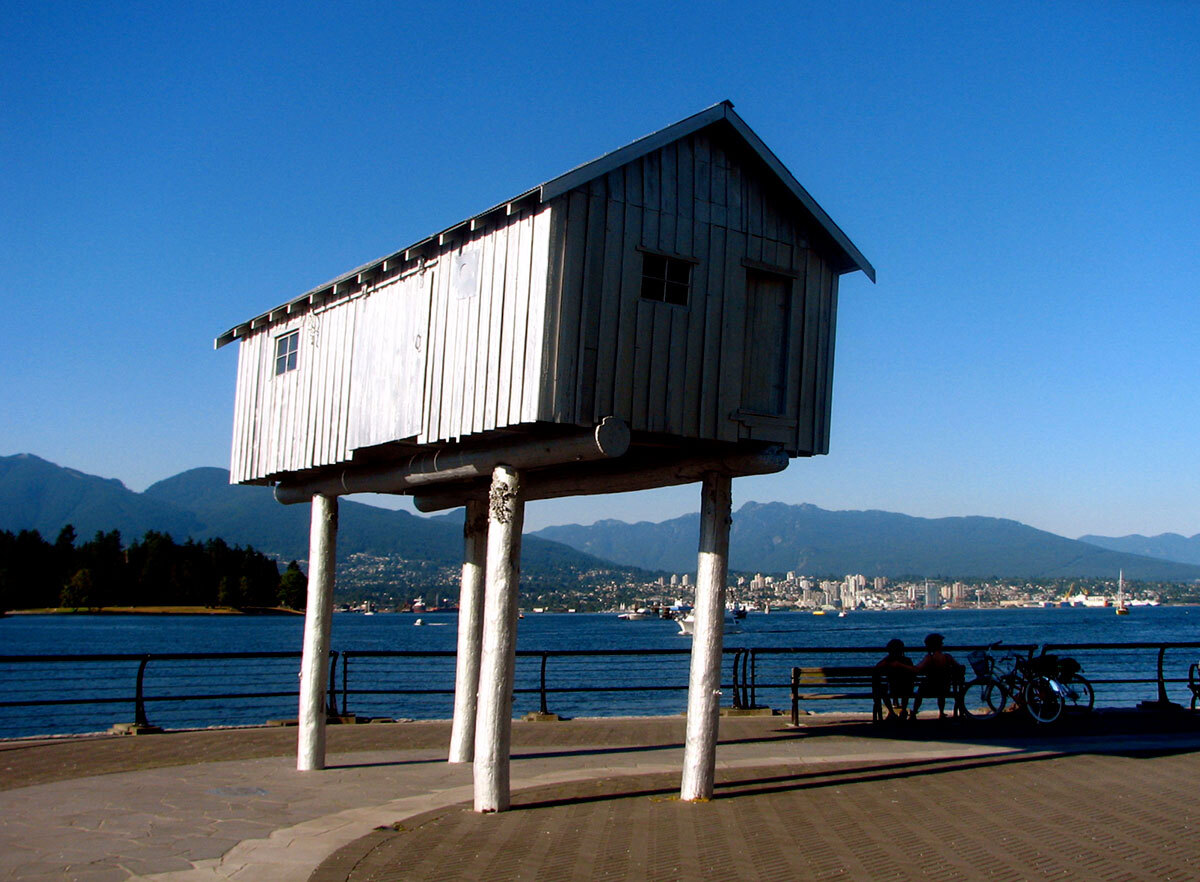 Posted on February 01, 2023 | Updated February 01, 2023, 9:14am
This week: new books, exhibitions galore and a new director for UNIT/PITT!
Welcome to our semi-regular feature, the ECU News Roundup.
We're tweaking the titles on these roundups to spotlight the people who are featured (after all, they're the most important part!)

As always, we've linked to each article below so you can explore all the wonderful ways are community is making headlines.

Thanks, as always, for reading!

Liz Magor Releases New Book
Tyee culture editor Dorothy Woodend recently interviewed celebrated artist Liz Magor about her new book, Subject to Change: Writings and Interviews.
Liz attended the Vancouver School of Art (now Emily Carr University) in 1970-71 and was a longtime faculty member at ECU.
Her book is "a magpie midden of stuff," writes Dorothy. The collection of texts includes interviews, essays, images, notes and lectures.
"It's a sort of book of fears," Liz says of the work. "A book of fears of reproduction, or fears of difference and fears of sameness. They are images of contradiction, social contradiction — of putting a high value on individuality while offering a very narrow range within which we can express our difference."
Learn more about the book through Concordia University Press. Check out Art21's 2016 documentary video to learn more about Liz's practice.
Reyhan Yazdani at Kelowna Art Gallery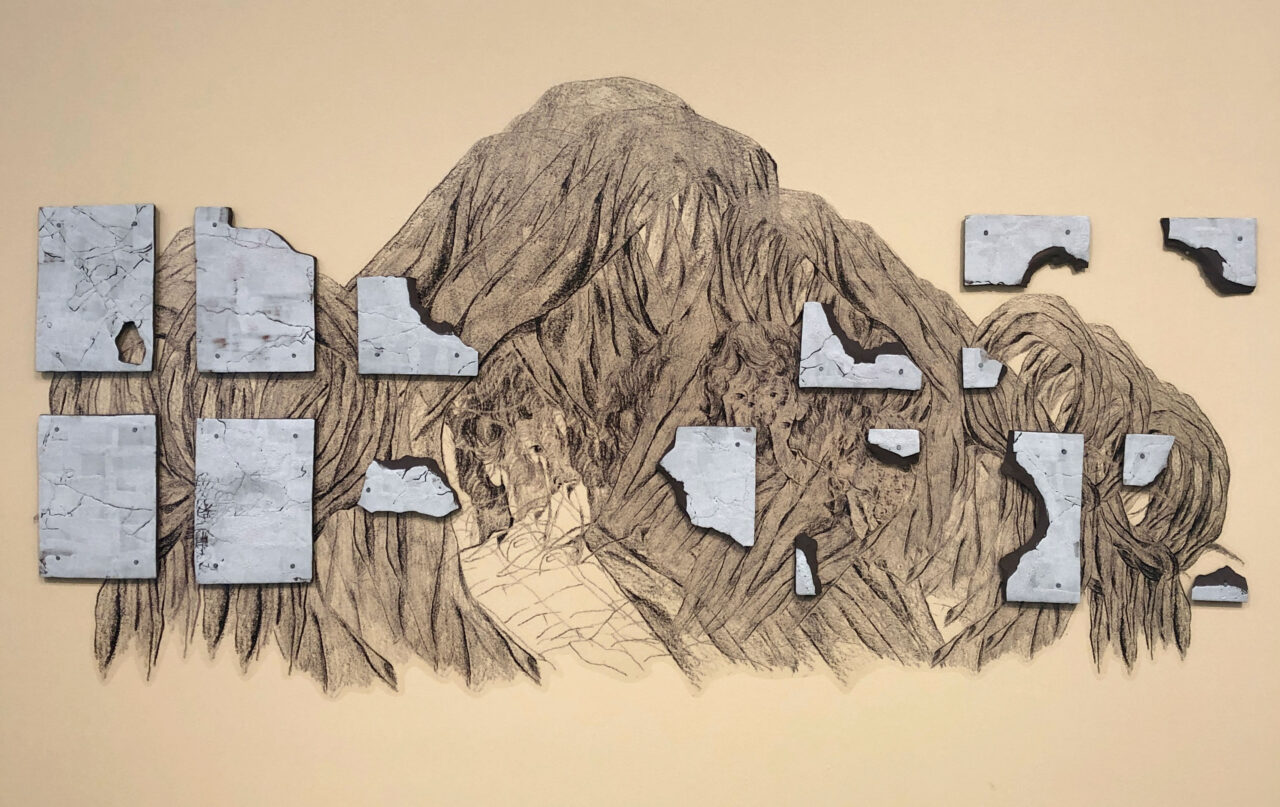 A two-person exhibition featuring work by artist, designer and ECU faculty member Reyhan Yazdani (MFA 2019) has been garnering attention for its response to the ongoing protests in Iran.
Titled We Are Countless, the Kelowna Art Gallery exhibition also features work by artist Nasim Pirhadi.
Global News, Kelowna Now and Castanet all noted the human chain that formed in concert with the show in demonstration of solidarity with human rights protestors in Iran.
"This has been a fight that has been going on for so many years, led by mostly women in different forms," Reyhan says in a video interview. "But this time I think we are seeing it differently. We are seeing it more present on the street or we are seeing it louder."
Reyhan notes her work titled The Project of Unification Has Failed "references the dress code for women in Iran and how it really tries to unify or remove a sense of identity or individual presence in the society."
Visit Reyhan's website and follow her on Instagram to learn more about her work.

Read our 2021 story about Reyhan's work as an educator via the ECU website.
We Are Countless runs through April 16, 2023.
Jock Hildebrand to Show in Italy, Germany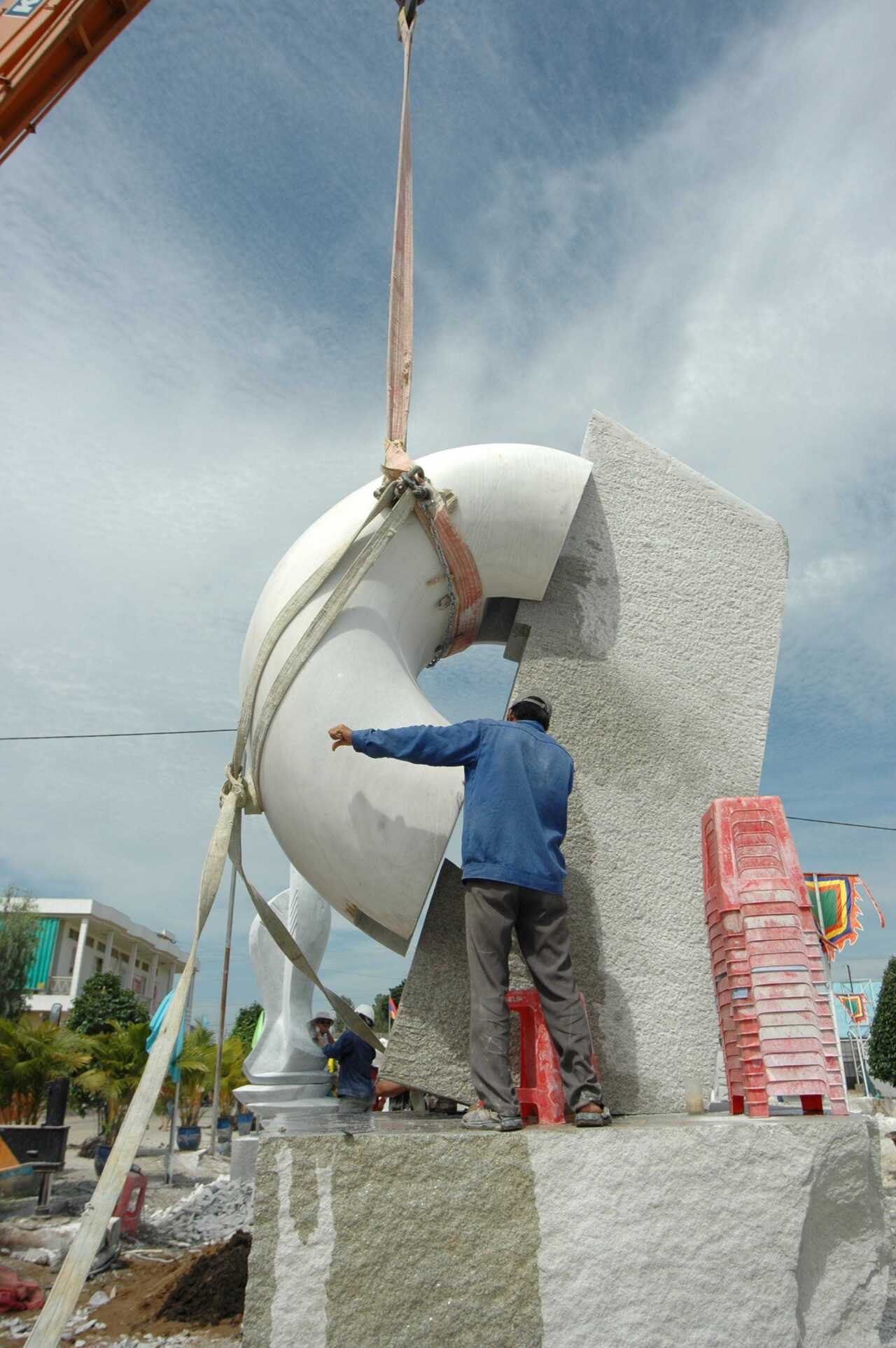 Artist and ECU alum Jock Hildebrand recently received word his work would be shown at a pair of international galleries later this year.
Invitations to show at the XIV Biennale of Contemporary Art and Design in Florence and the Moon Art Fair in Hamburg came as "complete surprises to me and I feel honoured to have received them," he told the Victoria Buzz. "It's rather exciting I have to say."
Jock is the founder of the Cowichan Public Art Gallery and the Denman Island Public Art Gallery.
"I have devoted my life to things artistic; it has been the sum total of my life and I hold nothing so dear," he says. "When I approach the arts, it is with the thread of a lifetime of creative considerations. Joyful art-making is my currency, and this is what I bring to all my work."
Follow Jock on Instagram and visit his website to learn more about his work.
Catherine de Montreuil is UNIT/PITT's New Director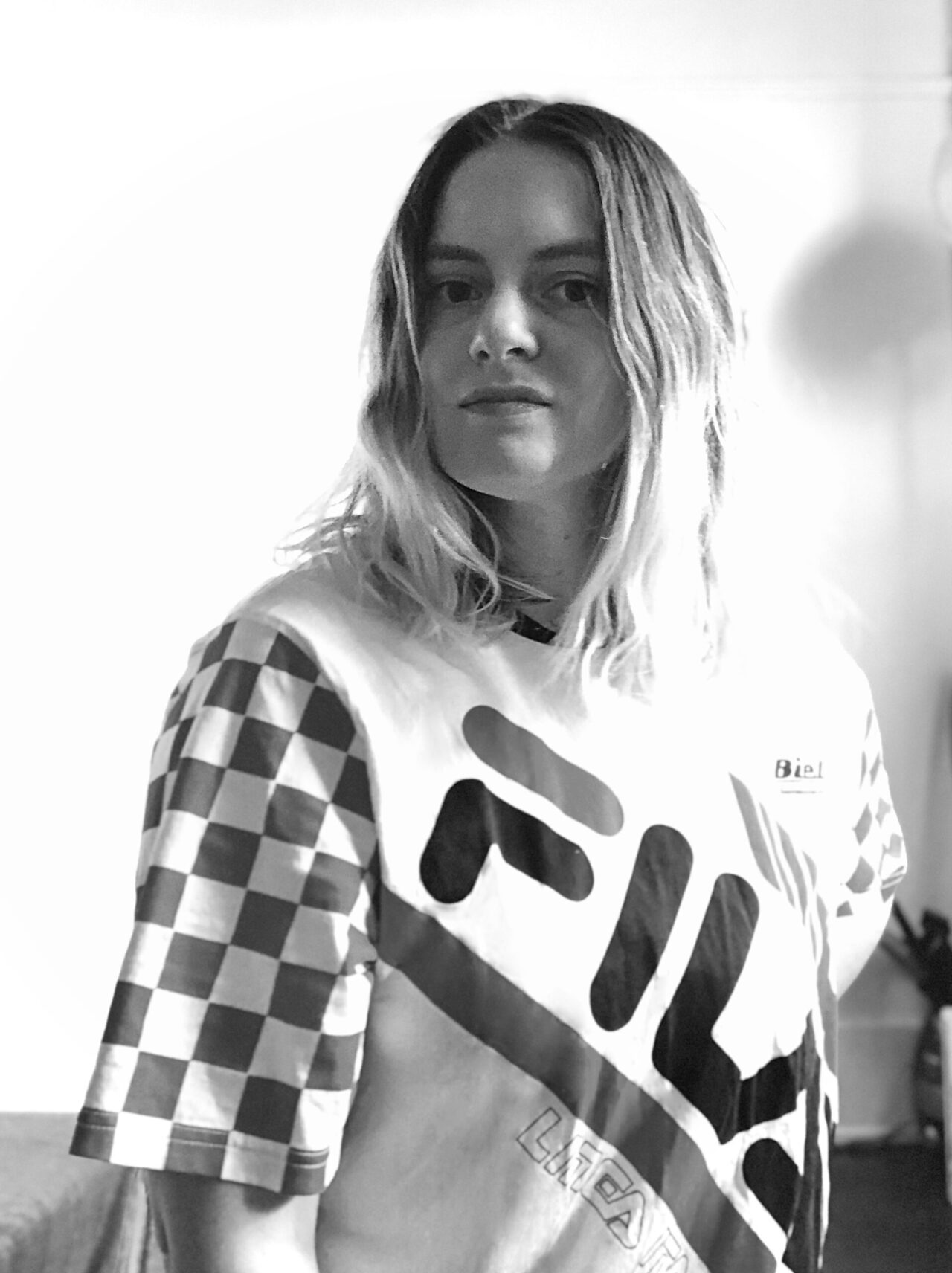 UNIT/PITT Society for Art and Critical Awareness recently announced new directorship under curator and artist Catherine de Montreuil (BFA 2017).
Catherine has worked with numerous arts organizations including Access Gallery, Artspeak, Publication Studio Vancouver, the Vancouver Art Gallery and the Libby Leshgold Gallery at ECU.
"Throughout her career, [Catherine] has advocated for fair labour standards and greater equity within the arts," notes a brief in Galleries West.
"Her experience includes independent arts publishing and she is interested in cultural relationships to landscape, nature, craft, language and mythologies, as well as expanding the definition of who is considered to be an artist."
Visit UNIT/PITT online to learn more about their programming.
Juliana Rempel's "Dreamscape" Ceramics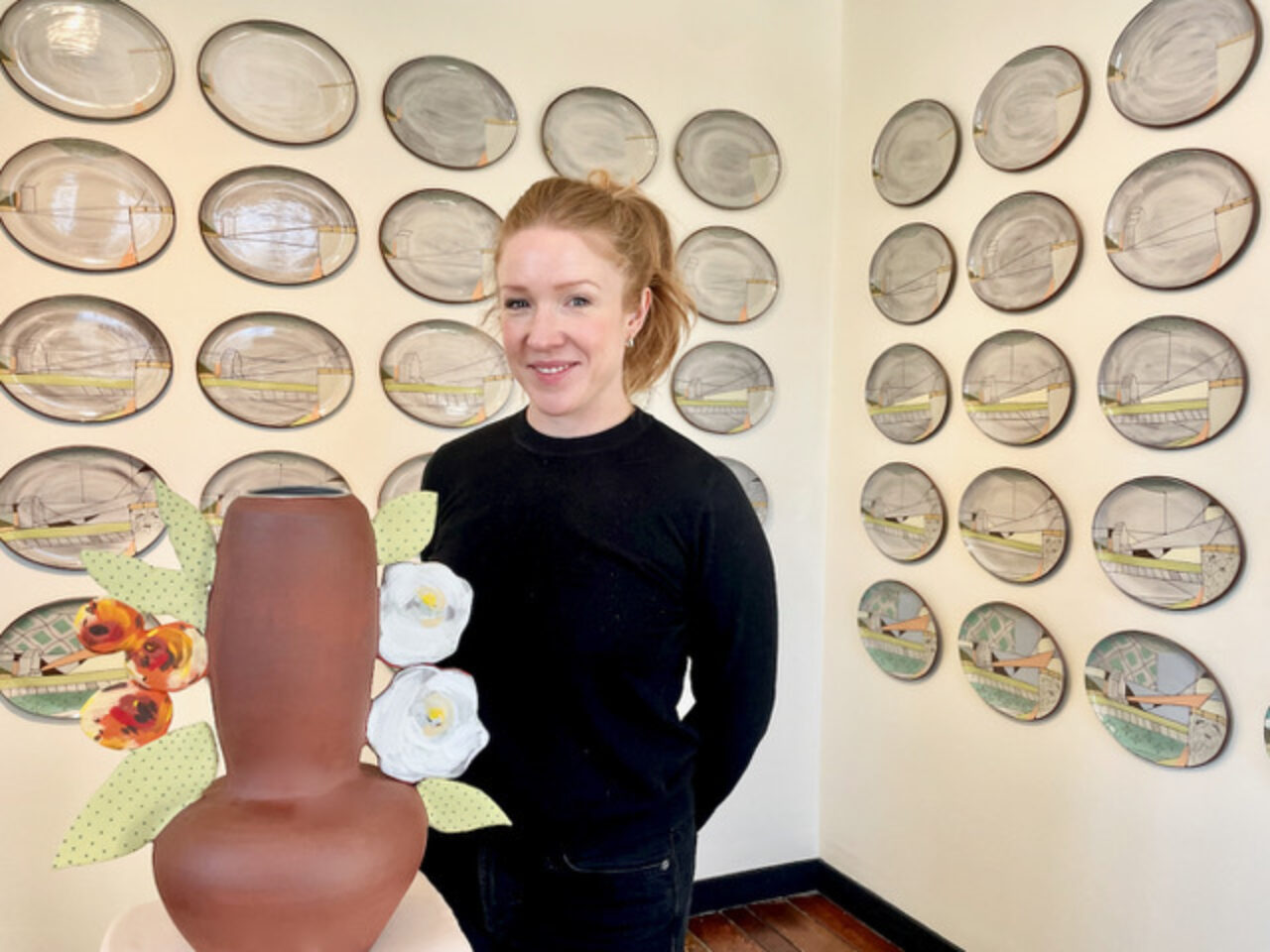 A new exhibition of works by artist Juliana Rempel (BFA 2008) opened recently at Leighton Art Centre's Tower Gallery.
One by One features 150 wall-mounted ceramic platters and a series of vases which look as though they were "summoned from a dreamscape," writes Okotoks Today (OT).
"I think ceramics just allows me to do whatever I wanted to. That's what drew me into the medium itself, but it was just by accident," Juliana told OT.
"[T]here are so many things to learn and so many things to be done in the one medium, I just never get bored. There's always something new I'm excited about."
Follow Juliana on Instagram and visit her website to learn more about her work.
Get more stories like these delivered to your inbox twice a month!