Alumni library services
Posted on May 20, 2022 | Updated May 20, 2022, 3:30pm
Filed in Faculty, Staff, Students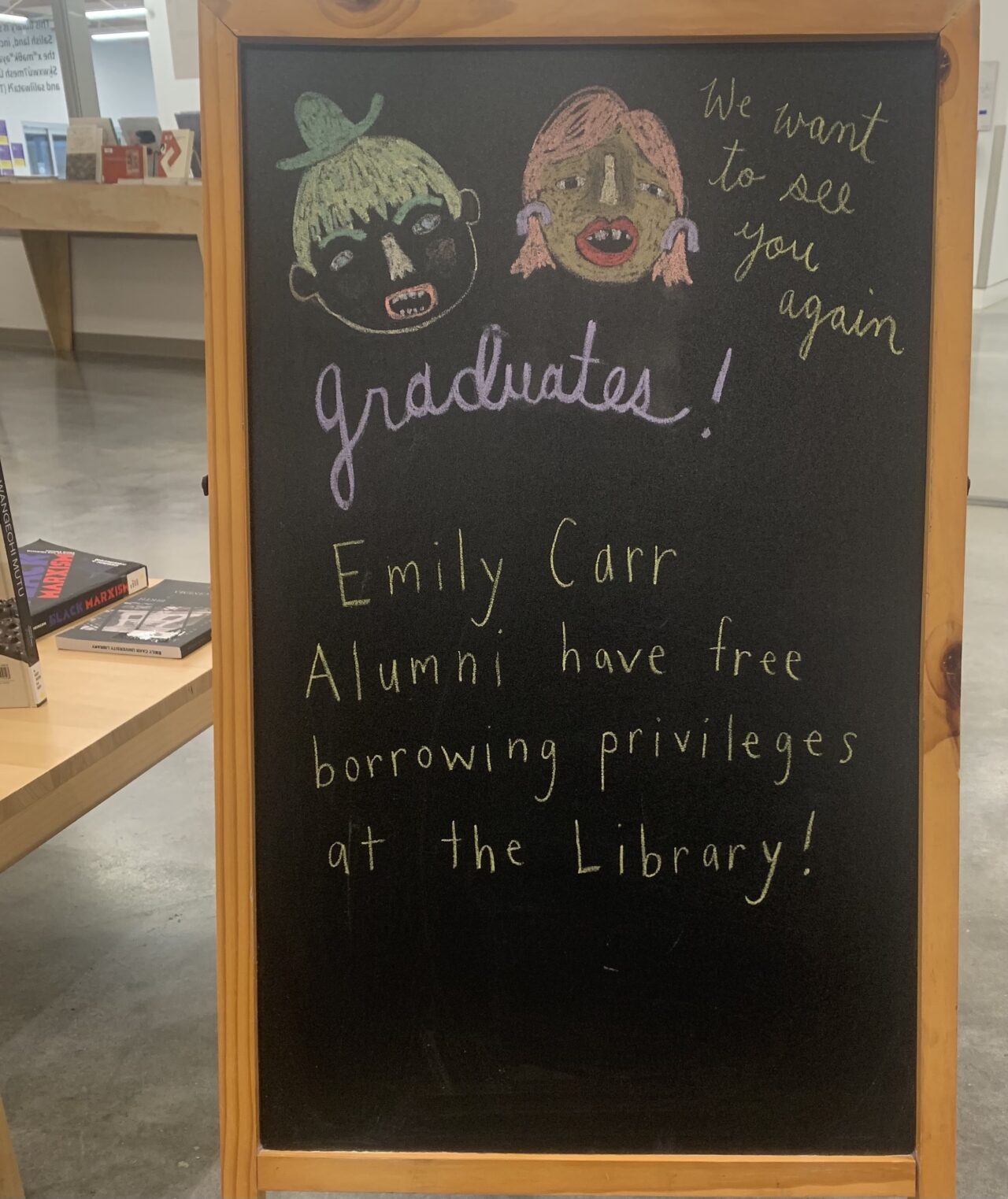 Hey grads! Did you know you still get access to the library even after graduation?
Did you graduate this month but still want to visit the library? Don't worry, as an Alumni you still get access to our resources!
Whether you just graduated or even if it's been a few years you can still pop in and use our materials. To do so please bring current photo ID and proof of address to the library Service Desk to receive your free alumni borrowers card.

Check out up to 25 items including books and games.
Magazines and films are library use only but films can always be watched at our media viewing station.

Access to the Artists' Books collection and the Archives can be made by appointment.

On-campus access to most library eResources (including streaming films!) are available by signing up for an Open Athens account at the service desk. We also have many Open Access databases which do not require a password.

Research Help and access to library computers, scanners and printing are available. While these services are provided primarily for enrolled students so please be considerate during busy times in the library. Unfortunately the use of Study Rooms are for enrolled student use only.
If you have any questions don't hesitate to reach out to us at library@ecuad.ca or drop by anytime Monday-Friday from 9am-5pm.