The Future is 3D Print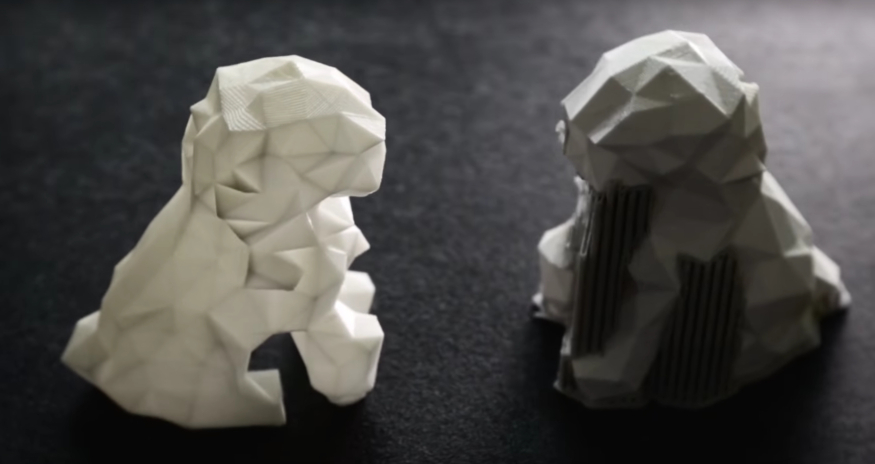 Posted on February 29, 2016 | Updated June 10, 2019, 11:07AM
Partnership between universities, designers and early adopters makes for unlimited possibility.
A documentary produced by Emily Carr University of Art + Design for Innovation, Science and Economic Development Canada highlights how 3D modelling and design is revolutionizing business in Canada and its impact on the creation of new products.
Watch now and learn how additive manufacturing (AM) is transforming Canadian innovation and has made Canada a major centre for research, design and product innovation.
---
Emily Carr was one of the first higher education communities to create a 3D Print lab in its Research area — how is it used and by whom?
The 3D Print Lab led by myself [Keith Doyle], Helene Day-Fraser and Philip Robbins supports Faculty led research projects that coalesces the energy of students and industry. The students participate in interactive design and material inquiry with our research partners and use the various printers to iterate, test digital workflows and to prototype their designs.
Plantiga, is a Vancouver-based company designing and producing an assistive device for diabetic patients. The company worked with ECUAD to create designs for an ergonomic foot bed that had more cushioning and support, using 3D printers to produce working models. With the help of 3D printing the team went from design to production for Plantiga in just over 3 months. Both of these projects were produced with the assistance of an NSERC CCI Stage 1 grant.
On-going projects includes: the creation of the more cost efficient child ankle/foot orthotic for Totics. The design of specialized camera rig for native capture of 360 degree content for Immersive Media. The prototyping of an Indoor garden in the form of a green wall with specialized lighting for Green Thumb. All three of these projects are being produced with the assistance of Irap's Business Innovation Access Program.
---
How do students at Emily Carr surprise you with the ideas they feed into the technology we provide them?
By adopting or adapting the technology in unforeseen ways. For instance, Design students, Logan Mohr, Peter Orlowsky and Travers Henry took a decommissioned flat-bed scanner that was headed for the landfill cannibalized it, found some additional parts and reassembled it as a silicon printer. The printer is now a unique piece of hardware and has been used as a fastener for materials in the 'cloTHING(s) as Conversation' led by Helene Day-Fraser.
What are some memorable partner project outcomes and advancements you've seen recently in the lab?
An example of previous projects includes: Blue Marble Labs, the team at Emily Carr was tasked with designing and producing a working prototype of an air quality-monitoring device. Combing a circuit board with a 3D printed shape resulted in a minimum viable product has developed new generation wearable products as part of the quantified self-health movement.