A Visitor's Guide to Emily Carr University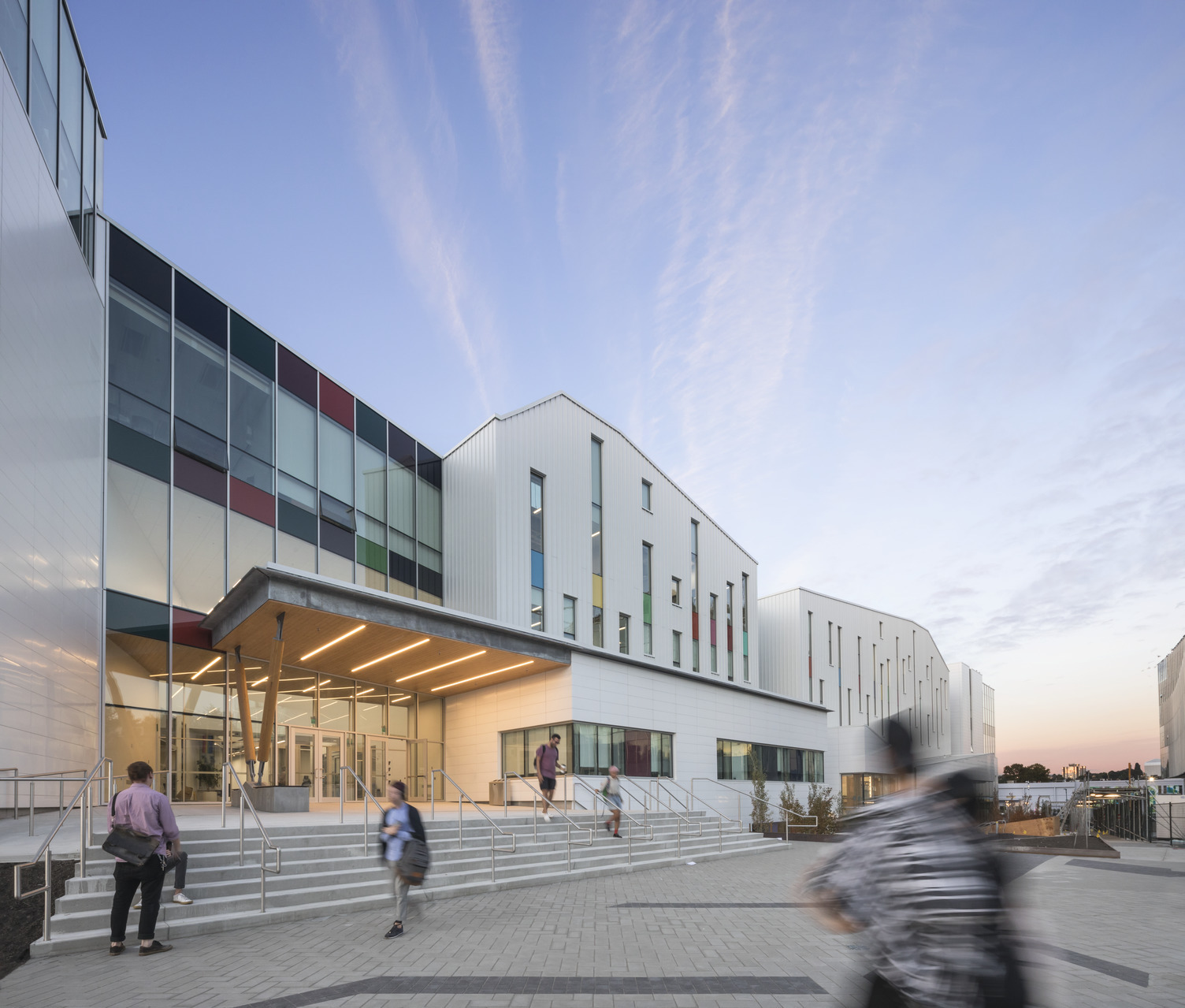 Posted on August 07, 2019 | Updated July 08, 2022, 11:08am
The renowned institution is a central hub in the rapidly developing Great Northern Way district of cultural and technological innovation.
Emily Carr University of Art + Design is the only comprehensive art, design and media university in British Columbia. Now boasting almost 4,000 diverse students, success wasn't always assured for the beloved institution that many Vancouverites now simply refer to as "Emily Carr." The school was founded in 1925 as "Vancouver School of Decorative and Applied Arts," and its first graduating class in 1929 was made up of only nine women and two men. The ensuing decades saw considerable shifts—in name, in enrolment, in location, in resources and in artistic/educational ideologies. Through it all, the school persisted—and now flourishes in its beautiful new home on the Great Northern Way campus (520 East 1st Ave), which opened in 2017.
Located next to the Centre for Digital Media (577 Great Northern Way), as well as Equinox and Monte Clarke galleries (525 Great Northern Way), the renowned institution is a central hub in this rapidly developing district of cultural and technological innovation. With multiple galleries, an arts plaza, a bookstore, a library and lots of dining options—there's lots to see and do for both locals and tourists year-round.
Whether you're walking, biking, taking transit or driving, you can't miss the gleaming all-white exterior of Emily Carr's striking facility. Designed by leading Canadian architectural firm Diamond Schmitt Architects, the building is highlighted by vibrant coloured glass: the 15-colour palette was conceived by faculty members and painters, Landon Mackenzie and Ben Reeves, and reflect colours found in works by the institution's namesake and B.C. artist, Emily Carr.
Many of the school's notable points of interest are found near its main or west entrance. On your way in, you'll spot the distinctive bright red flower-shaped building nestled immediately outside the main entrance. The so-called "Red Petal" pavilion (525 Great Northern Way) is the future home of Nemesis Coffee, which expects to begin interior construction this summer or fall.
Stepping inside, the entrance leads onto Level Two of the university. Immediately on your left, you'll be welcomed by the Libby Leshgold Gallery. Open daily from 12 to 5 pm, the contemporary art gallery features curated exhibitions by artists both established and emerging, local and international. The Gallery also hosts a number of public events and programs, including artists' talks and lectures.

Connected to the Gallery is READ Books, another must-visit location. One of the only art-focused bookstores in western Canada, it's a great place to find one-of-a-kind souvenirs. The bookstore's unique collection includes exhibition catalogues, artist monographs, artists' books, art magazines, graphic novels, and books published by museums, galleries, universities, and independent presses. Like the Gallery, READ Books also doubles as a social space where public events such as readings, book launches and signings are hosted.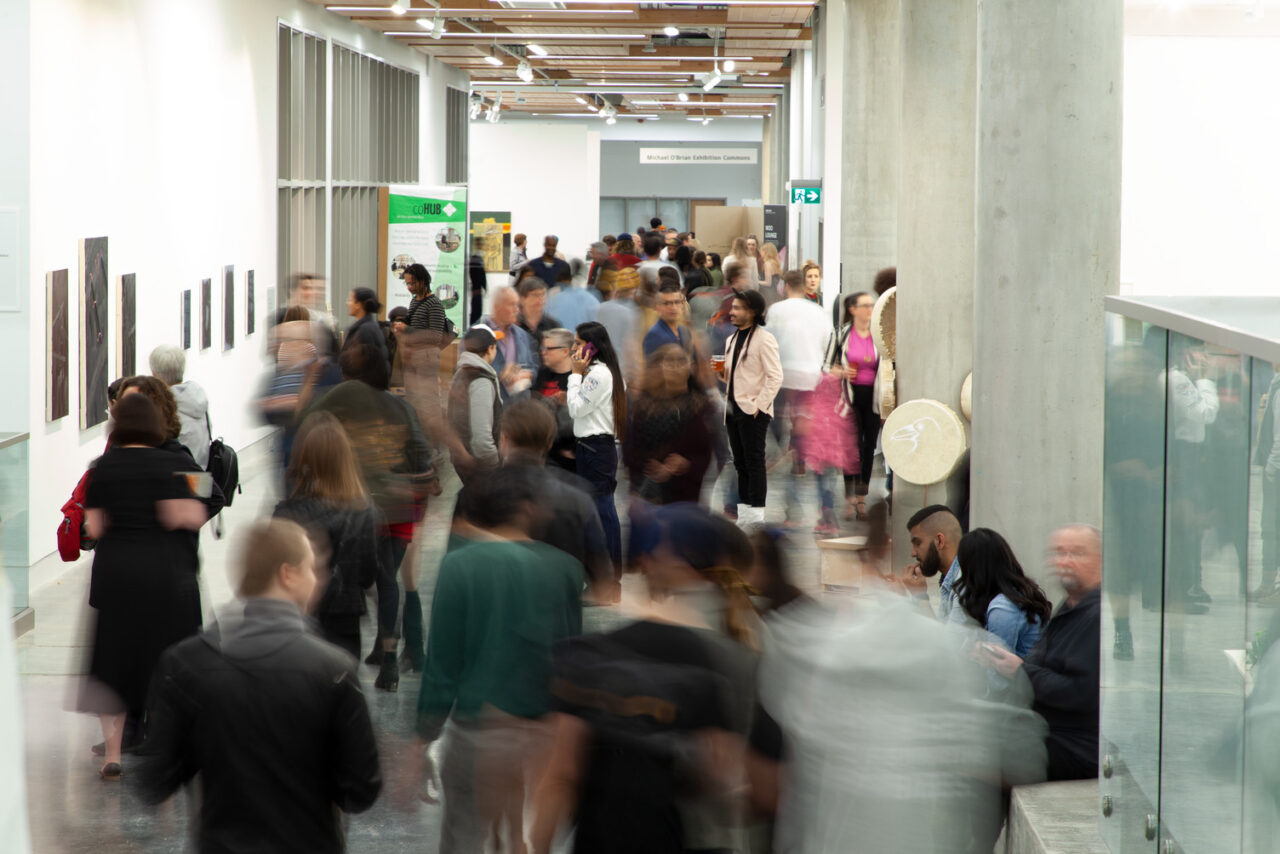 Along the same corridor, you'll find the school's largest auditorium, Reliance Theatre. At the far end of the hallway, next to the theatre's balcony entrances, you'll be greeted by a painted bronze figure of Emily Carr on horseback by internationally acclaimed sculptor, Joe Fafard. Note the wooden doors to the theatre's balcony entrance on Level Two -- as well as its entrances on the ground floor -- are carved by Indigenous alumni Dean Heron, Xwalacktun and Edwin Neel. These are just a few of the carved doors by Indigenous artists you'll spot adorning many offices and classrooms throughout the facility.
Walking through the main hall toward the atrium, you'll see the Michael O'Brian Exhibition Commons stretching the length of Level Two. The rotating exhibition and pedagogical space frequently features work from Emily Carr students and faculty. The adjacent RBC Media Gallery is dedicated to exhibiting new media and video installations. Both spaces are programmed by a committee made up of members of the Emily Carr community.
The heart of campus is the Ron Burnett Library + Commons. Flooded with natural light even on the rainiest of days, the two-storey library's print and media collections are focused on contemporary art, media, and design. Its subject area specialties include art history, critical and cultural studies, design research and other creative practices like typography. For $30 a year, anyone with the library's Community Borrower card is welcome to borrow materials.
The library's second floor features an extensive collection of graphic novels and art magazines — not to mention an excellent selection of board games to pass the time.
On the mezzanine you will find a collection of artists' files, which houses ephemeral materials about artists affiliated with Emily Carr University, and a collection of cultural events posters and letterpress typographic broadsheets.
The majority of the library's book holdings are found on the first floor, including a viewing station for watching films and video on DVD and VHS. To the left of the staircase, you'll see the Artists Books and Special Collections room. This collection is focused on rare artworks in book form from the 1960s until the present, and is dedicated to books crafted, published, produced or altered by an artist or artist collective.
The library's Archival Collection includes university photographs, academic calendars, student publications and memorabilia dating back to Emily Carr's earliest days. Some of these are on display along a timeline just outside the Special Collections room.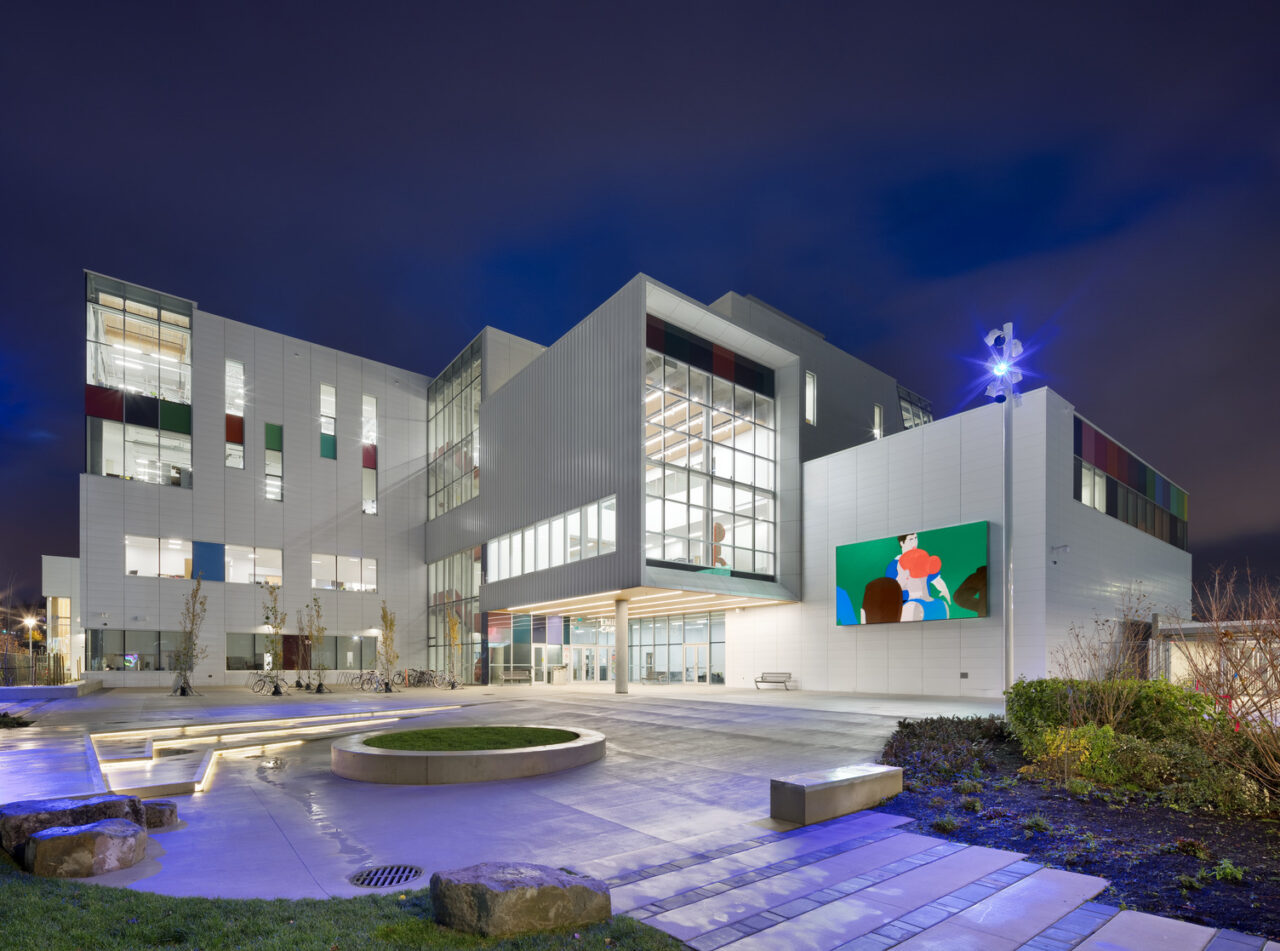 Right across from the library, stop by Loafe Cafe for a bite to eat. Its menu offers plenty of choice, from coffee and baked goods to sandwiches and salads, pastas, sushi and rice bowls. On a sunny day, its huge outdoor patio is the perfect place to picnic, people watch and enjoy views of the North Shore mountains and downtown Vancouver.
For more Italian fare, try Loafe Cafe's sister operation one level down, Loafe Mini Pizzeria, serving up tasty wood-fired pizzas near the campus' east entrance.

Tucked around the corner is the Faculty Gallery, a rotating exhibition space dedicated to presenting artwork and research by the school's faculty and alumni.
No visit to Emily Carr is complete without a visit to the Wilson Arts Plaza, just outside the school's east entrance. The only art plaza in the city features a digital screen for animation, film and video installations all curated by the City of Vancouver's public art committee. While you're visiting you might come across other pop-up public art installations showcased in the outdoor plaza—or even a yoga class in progress. The outdoor plaza, a much-needed public space on Vancouver's east side, also hosts school and public events.
Right next door, food trucks can be found along the north side of the Centre for Digital Media open for lunch Monday to Friday, from 11:30am to 2:00pm. Check Street Food Vancouver for more detailed information about the trucks and their hours.
There are plenty of other off-campus dining options in nearby Mount Pleasant and Olympic Village. The closest is Kafka Coffee (577 Great Northern Way) across the street from Emily Carr, at the Centre for Digital Media. The coffee shop, also known for providing affordable exhibition space to local artists, even lends out paddles to patrons to play on its outdoor ping pong table.
Visit our Facility Hours, Parking + Dining page to find out more about how to get here, stay here, and get home.
—
Written by Alex Samur