Dr. Trish Kelly Appointed Vice-President Academic + Provost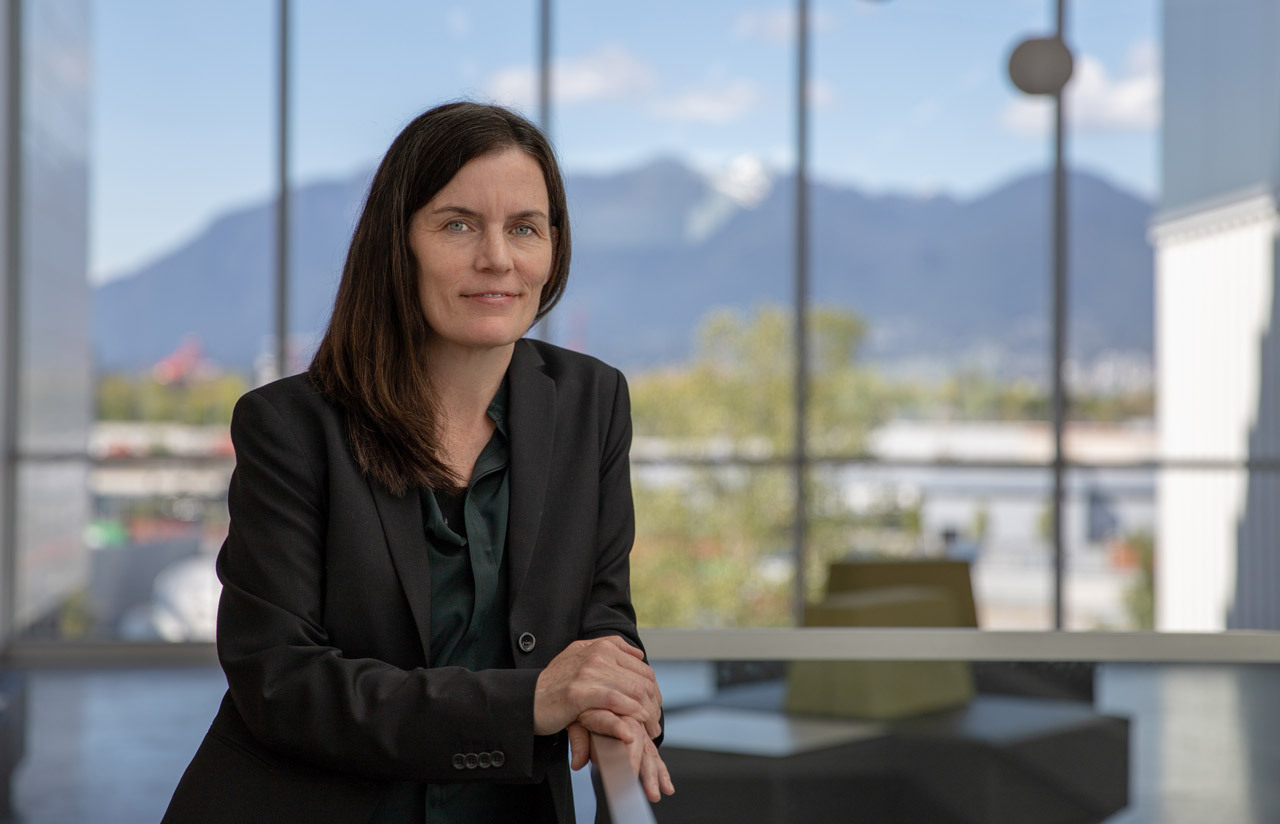 Posted on May 24, 2019 | Updated March 09, 2021, 10:00am
She began her appointment on June 1.
Emily Carr University of Art and Design is very pleased to announce the appointment of Dr. Trish Kelly as the university's next Vice-President Academic and Provost.
Her appointment comes after an extensive international search. The position provides educational leadership to all academic faculties, as well as the Ron Burnett Library and Learning Commons, Continuing Studies and the Libby Leshgold Gallery.
"Trish impressed the search committee with her dedication to student empowerment and excellence, and her vision for Emily Carr as a centre of academic excellence in a broader social and cultural context," said President Gillian Siddall. "She has been a valued member of our faculty for many years, and in that time has made significant contributions to developing the research culture and graduate education programs at Emily Carr."
Kelly joined Emily Carr as an Associate Professor in the Faculty of Culture and Community in 2011, and served as Assistant Dean of the faculty from 2012 to 2015. She has taught from first year undergraduate courses through to graduate studies, and received the Ian Wallace Teaching Award in 2016, which recognizes excellence and innovation in teaching.
While Kelly is passionate about teaching, she is looking forward to her new position. "We're at a moment of great potential at Emily Carr where so much is viable," she said. "I'm looking forward to working together with faculty, students and staff to facilitate transformation and change."
Kelly's record of service to the university is extensive, having served on Senate and the Board of Governors, as Chair of the Curriculum Planning and Review Committee, and on numerous other committees. In 2017, she was appointed Associate Dean of the Master of Fine Arts program, and has worked closely with leadership in the Jake Kerr Faculty of Graduate Studies to develop new programming and professional opportunities.
"I'm really excited about open conversations, ensuring that we build community, and in creating a really generative space for student learning," she said. "We're helping students to achieve their best selves, not only as artists and designers, but also citizens. We're contributing to more than just their skills at making; we're really helping them to contextualize their practice in a broader social world."
"Cultural production isn't just a reflection of our society — it determines our society and its future potential," she continued. "We need that space for experimentation, play, whimsy, imagination. That's what makes being in an art and design context so amazing."
Kelly holds a BFA from the Rhode Island School of Design and an MA from Tufts University, after beginning her graduate work at Harvard University. She went on to obtain a PhD in art history from the University of British Columbia, a geographic move that proved to be profound.
"That shift from the east coast to the west coast was very formative," she says. "The community here was very innovative and experimental in its approach to learning. It exposed me to new cultural contexts and intellectual possibilities."
After completing her PhD, Kelly joined the Faculty of Arts and Sciences at DePaul University in Chicago, an institution known for its commitment to social justice and open access education. She worked in the Department of History of Art and Architecture and in the Honours program, where she remained until joining Emily Carr.
Her area of research is contemporary art history, including minimal art and abstraction, art and activism, alternative art networks, and duration in new media production. Her articles have been published in Art Journal, American Art, International Journal of Art & Design Education, and The Journal of Curatorial Studies, among others.
While in Chicago, she curated a major exhibition on the artistic response to the events of 1968, funded by the Terra Foundation. Kelly is currently working on a research project examining modes of critical and embodied viewership explored through artist run centres and alternative exhibition models of the early 1970s.
Trish Kelly will begin her appointment on June 1, 2019.
About Emily Carr University of Art + Design