'Finding Uranus' Wins Best Canadian Student Animation + Honourable Mention at OIAF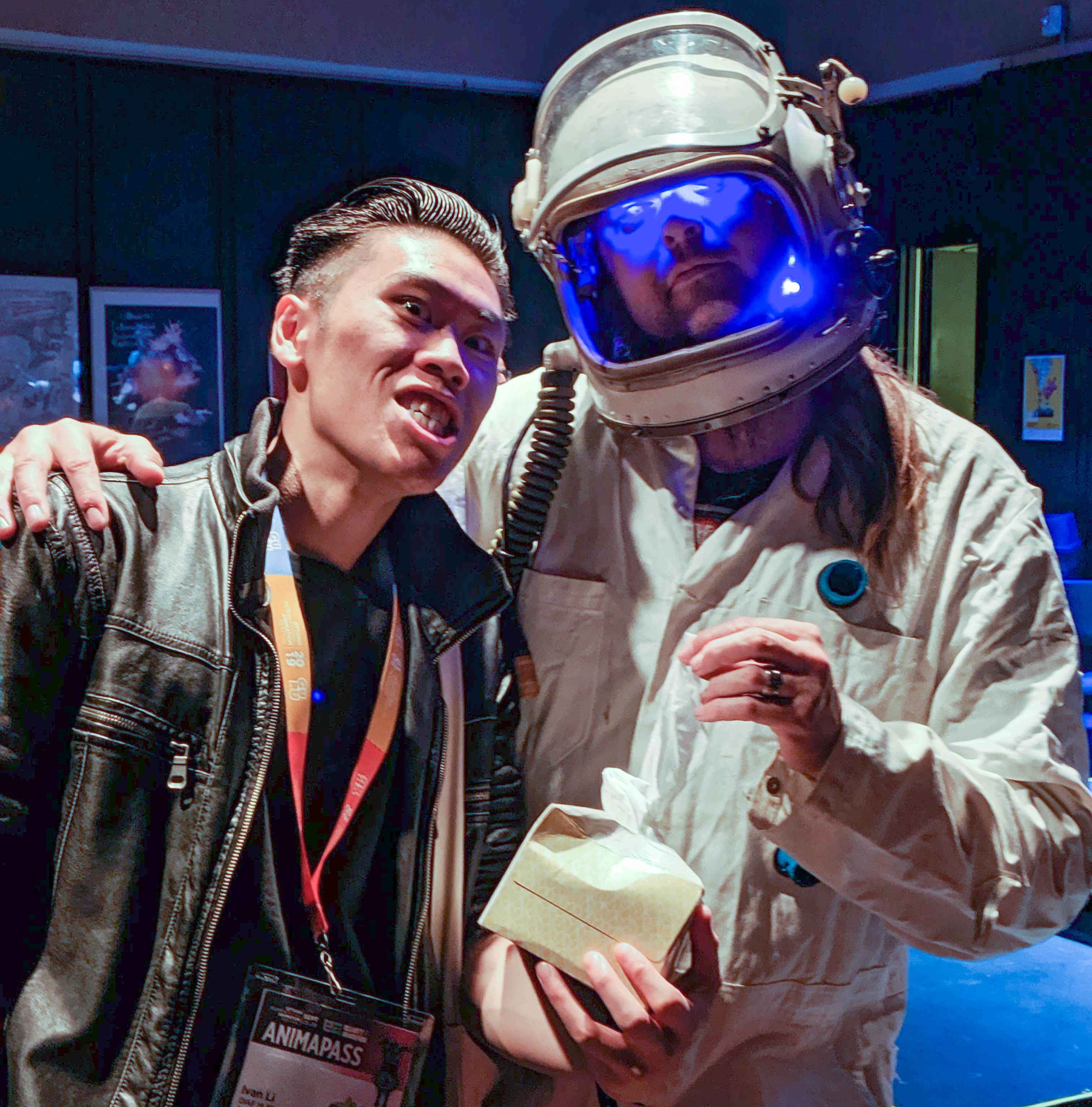 Posted on October 16, 2019
Ivan Li, the film's creator, says he is "overwhelmed" by the support for his grad work.
An animated short film produced as a grad project by ECU alum Ivan Li (BMA 2019) received a pair of honours at the Ottawa International Animation Festival last month.
Finding Uranus, which also showed at the Vancouver International Film Festival, won an award for Best Canadian Student Animation, as well as an Honourable Mention in the category of Canadian Film Institute Award for Best Canadian Animation.
Ivan, who — in the spirit of the space-helmeted protagonist of his film — wore an astronaut suit onstage while participating in a panel at an OIAF event, said he was stunned by the success of his roughly seven-minute animated epic.
"I feel overwhelmed about my film being selected as the Best Canadian Student animation and an honorable mention by CFI," he said, adding he was grateful for the warm welcome and networking opportunities he received while in Ontario.
"The festival has been really nice to me and treated me as part of their family. I also had the opportunity to meet and talk to reputable industry figures around the world."
Ivan, who has smilingly described Finding Uranus as "a coming-of-age sci-fi film about 'lost and found'" has noted the 37-second-long, psychedelic trailer was specifically crafted "for manipulative purposes."