Tianna Barton | Rebuking the Male Gaze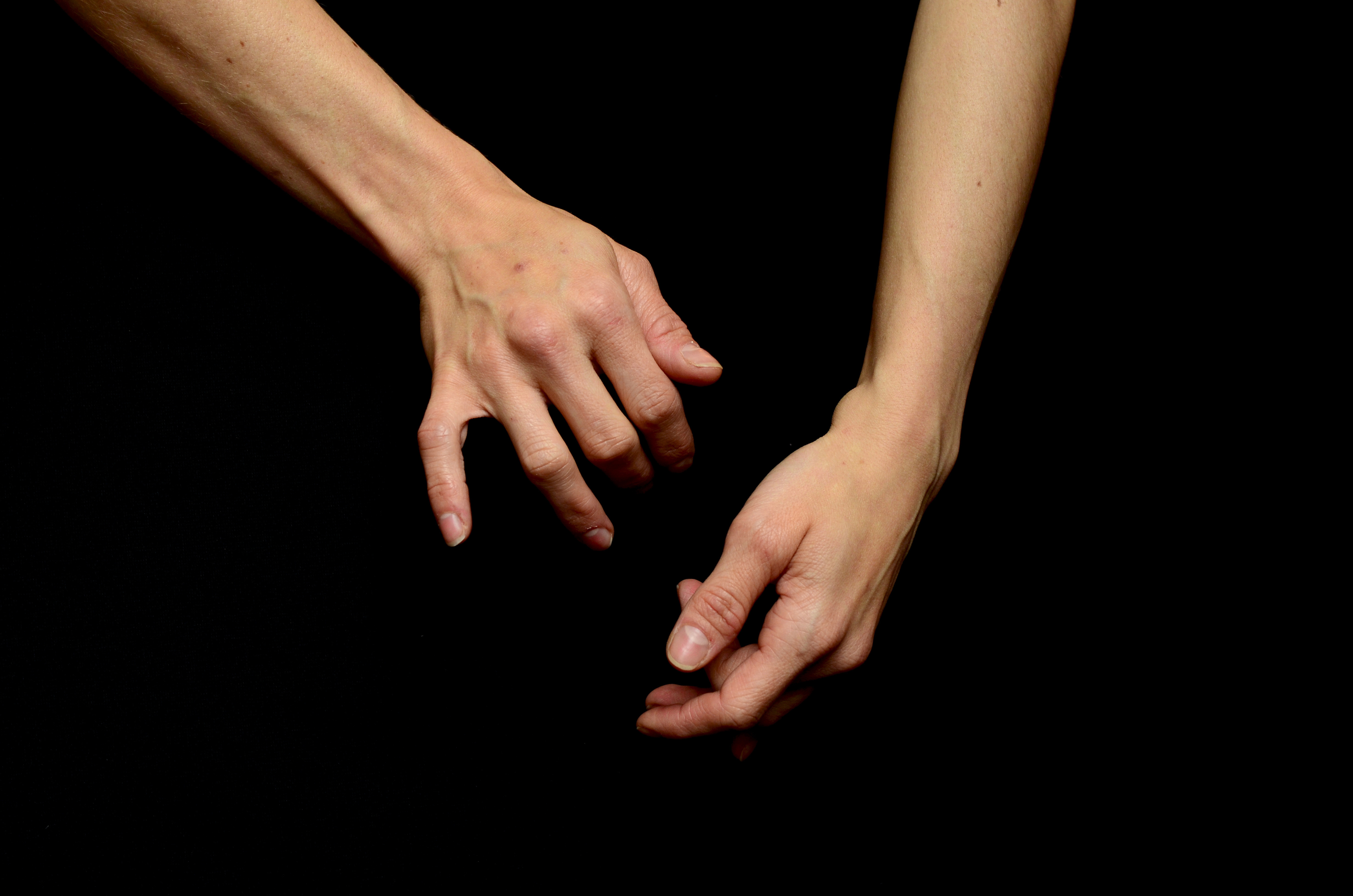 Posted on August 01, 2019 | Updated August 06, 2019, 9:07am
Alum Tianna Barton discusses her exploration of female masturbation, the male gaze, and feminine tropes through her work 'The Wanking Project and Vessel III', which received the John C. Kerr Chancellor Emeritus Award for Excellence in Visual Arts.
"I read a really interesting article pointing out how female masturbation is romanticized in films, where she buys herself lingerie, draws a bubble bath, lights a candle," laughs Tianna Barton (BFA, 2019).
"The author was pointing out that this glamorization is only for the male gaze. I would prefer to see it represented as habitual and methodical."

Not shying away from topics that could make you blush, Tianna began the early iterations of what later developed into her grad project, The Wanking Project + Vessel III.
"I started to investigate the representation of female masturbation a couple years ago and explored it with a plaster project using my hands," shared Tianna. "I realized quite quickly that it wasn't the right material to express this."
At the same time, Tianna was also making ceramic uteruses as part of a discussion around functional ceramics typically falling into women's craft. These vessels are simultaneously a celebration of femininity and womanhood as well as a critique of the view that women are simply vessels to produce additional life. The debate surrounding women's reproductive rights was just being reopened at this time.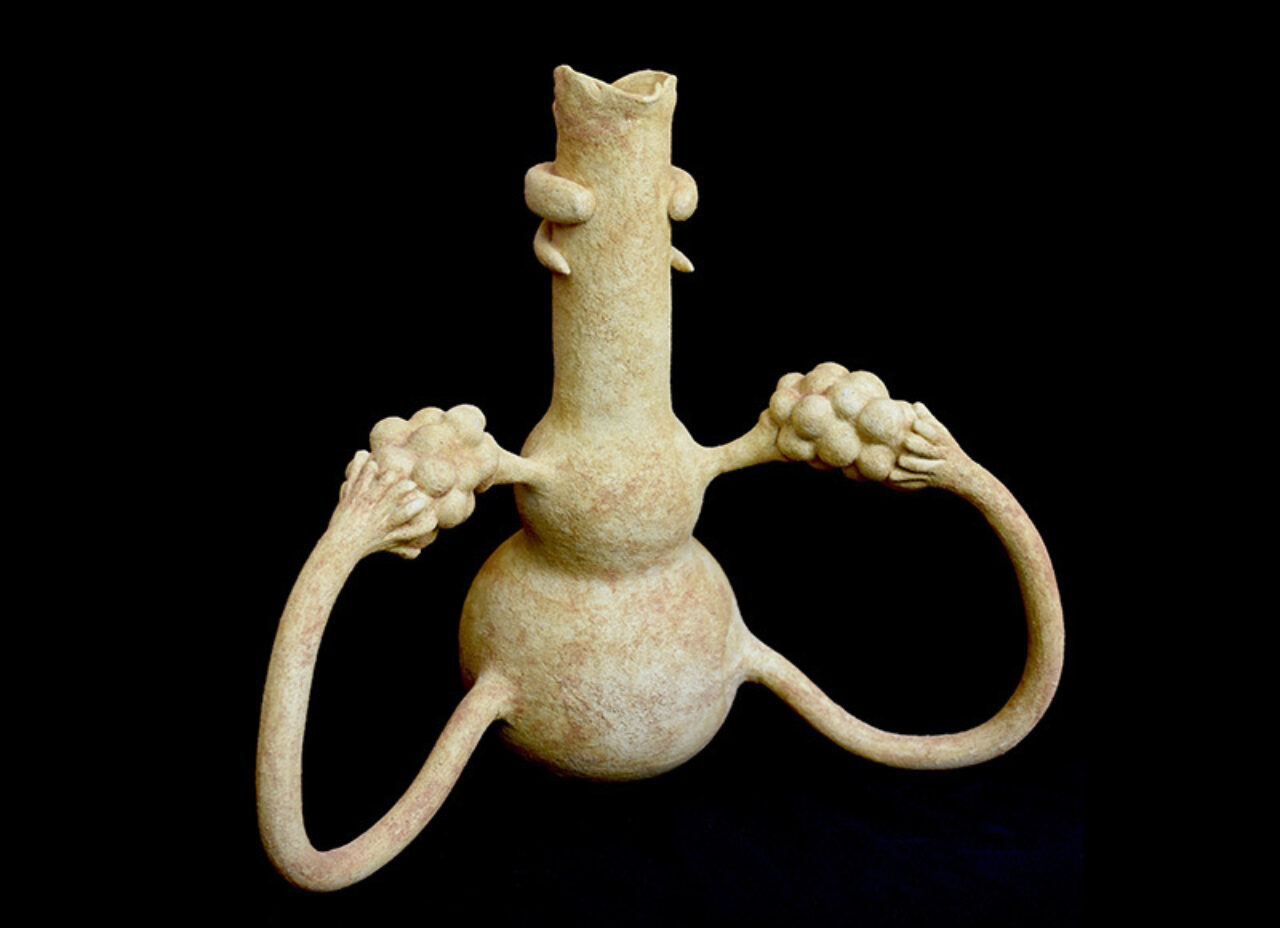 "I made the first vessel in 2016 and even then there were already conversations about abortion rights within Canada," said Tianna. "At the time, I was also frustrated with the rhetoric of the wild woman where women are from nature and men are from industry. A well-meaning celebration of a sentiment that really came out of a patriarchal belief system. The project was born to explore that frustration."
The idea that women need to be tamed while men do not is one Tianna continued to address in her work.
"I see how it's a bit odd that my frustration around these ideas caused me to create a uterus," said Tianna. "I was dissecting my own discomfort with those ideas about a particular celebration of womanhood, and challenging my perception."
The vessels Tianna made stand upright, giving them a phallic presence and marking them as profoundly outside of the world of the digitized, pink cross-sections so often found in popular representations of female anatomy. The vessels command attention and force the viewer to take them in from all angles. Their presence is assertive.
"The vessels were separate but as I started to develop the hands project, I began to notice a connection through sex education," said Tianna. "I'm very interested in sex education. I almost considered becoming a feminist erotic filmmaker, like Erika Lust."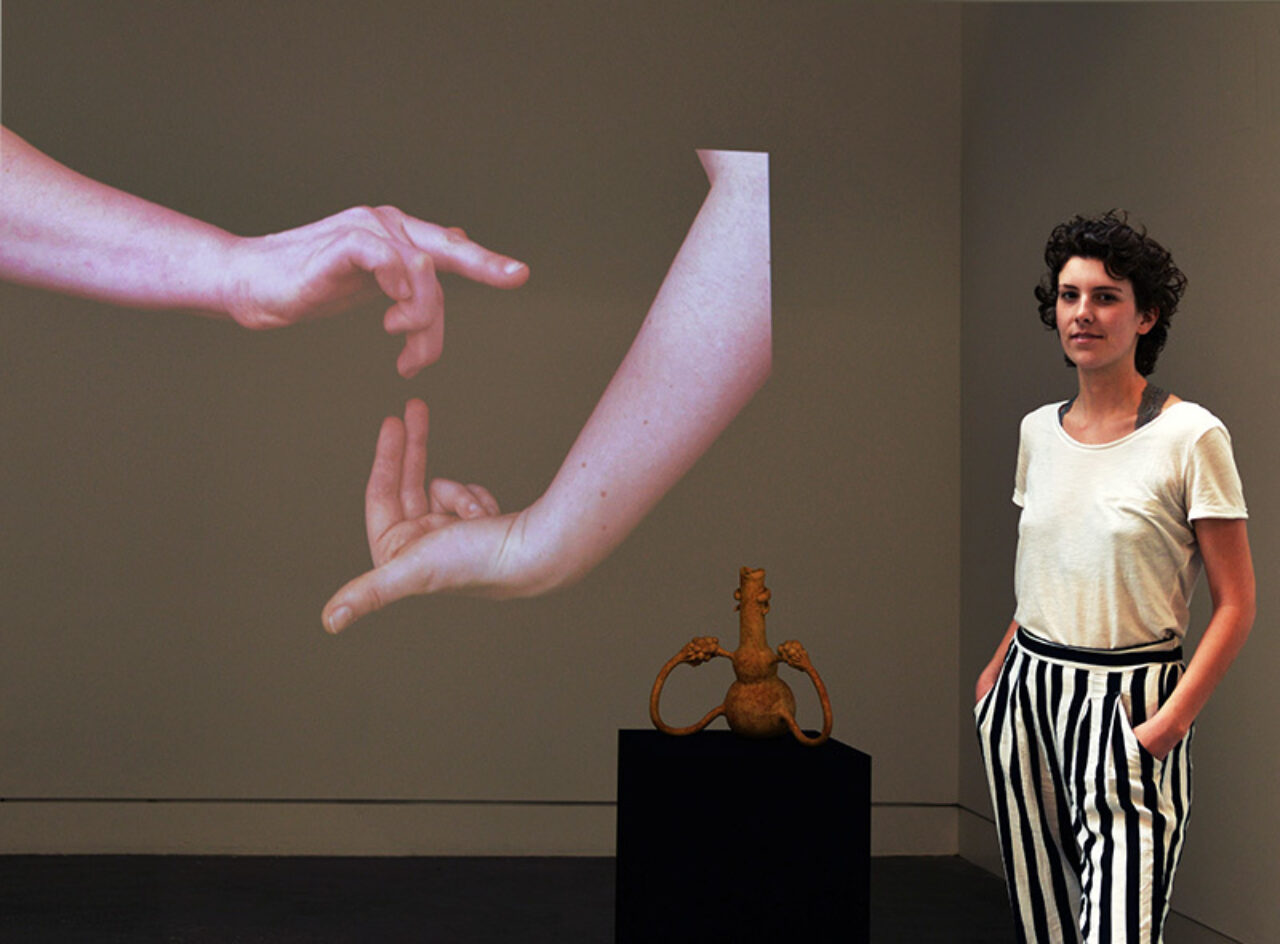 The hands project then moved away from plaster and into photography. "I got the idea to photograph as many hands as I could in the position of female masturbation," said Tianna. "Not all of the hands belong to women, although all of these hands belong to people with vulvas."
Originally planning to display each individual photograph on a wall, as Tianna flipped through the images digitally, the concept of animating them seemed like an obvious choice.
"I realized at that moment how gestural they looked," said Tianna. The gestural quality of the work further highlighted that the default gesture for wanking is male-identified, and that the absence of a female equivalent represents a missed opportunity.
The Wanking Project + Vessel III compliment and contrast with each other, simultaneously communicating both power and fragility.
"I do like that it's become an installation," said Tianna. "Someone said that there was a lot of contrast between the still, static sculpture and the soft, moving video. I don't think that's a bad thing. It generates a conversation."
The pairing of the two pieces prompts the viewer to consider female agency, while their juxtaposition creates a broader, shared context. The presence of the vessels, for instance, renders the hand gestures in the video more legible, even without having to read the title of the work.
Tianna's work also made an impression on the visual arts jury, who selected her as the recipient of the John C. Kerr Chancellor Emeritus Award for Excellence in Visual Arts.
"It was incredibly validating and encouraging to receive that award," expressed Tianna. "It acknowledged that I was on the right track instead of just making work in conversation with myself. The key is to keep that momentum going."
What's next for Tianna? Exploring projects that don't require a physical space. While she misses ceramics, she is looking to do more performative work. No stranger to performance, Tianna received media acclaim for her work Waiting for the Beach #rising #sealevels, a multi-location performance piece and public intervention on global warming and rising sea levels earlier this year.
"I'm currently working on a piece playing with the idea of shooting clay pigeons but using English bone-china teacups," she said. "Although maybe my next project should be the romanticizing of male masturbation."
This interview was originally posted via Emily Carr University Alumni Association's website.
About The Wanking Project + Vessel III