Alisha Steinberger and Goody Chao Wu's 'Across the Bridge' Shows at 2020 OIAF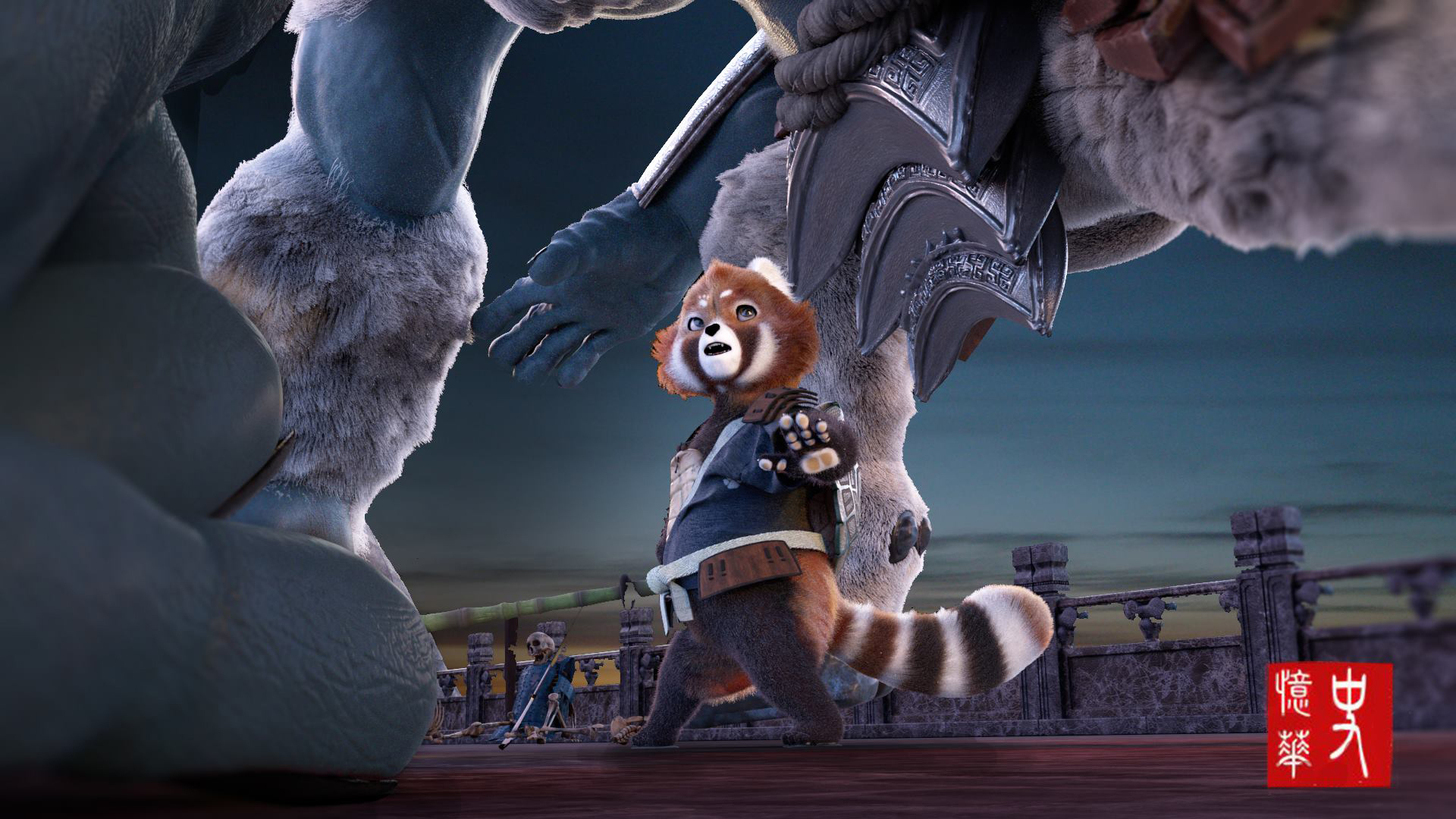 Posted on October 29, 2020 | Updated October 29, 2020, 12:43pm
The pair of artists and recent ECU grads collaborated on the high-fantasy epic, which combines both 2D and 3D animation.
Across the Bridge, an animated short by artists Alisha Steinberger (BFA 2020) and Goody Chao Wu (BFA 2020) recently appeared as an official selection at the renowned Ottawa International Animation Festival.
The story, which incorporates elements of mythology, science fiction and gaming culture, follows a pair of siblings as they reestablish their broken bond via an epic video game.
According to Alisha and Goody (who answered questions for this story as a pair, via email) the film, which was created during their final year at Emily Carr University, draws on their personal experiences to ground its high fantasy in deeply human themes.
"Since both of us grew up with siblings, we wanted to incorporate some of the dynamics siblings have with each other," Alisha and Goody said.
"We also wanted to incorporate our multicultural backgrounds into the films; we created the game-world based on Taiwanese inspiration, and the real-world setting more in a German environment."
The narrative swings between the real world and the world of the game, which are formally distinguished from one another through their style of animation — real-world settings are rendered in 2D traditional and digital animation, while the game world is rendered in 3D computer-graphic animation. The result is a wildly inventive, rollicking visual experience that offers a feast of gorgeous colours, forms and characters to accompany its richly imagined storyline.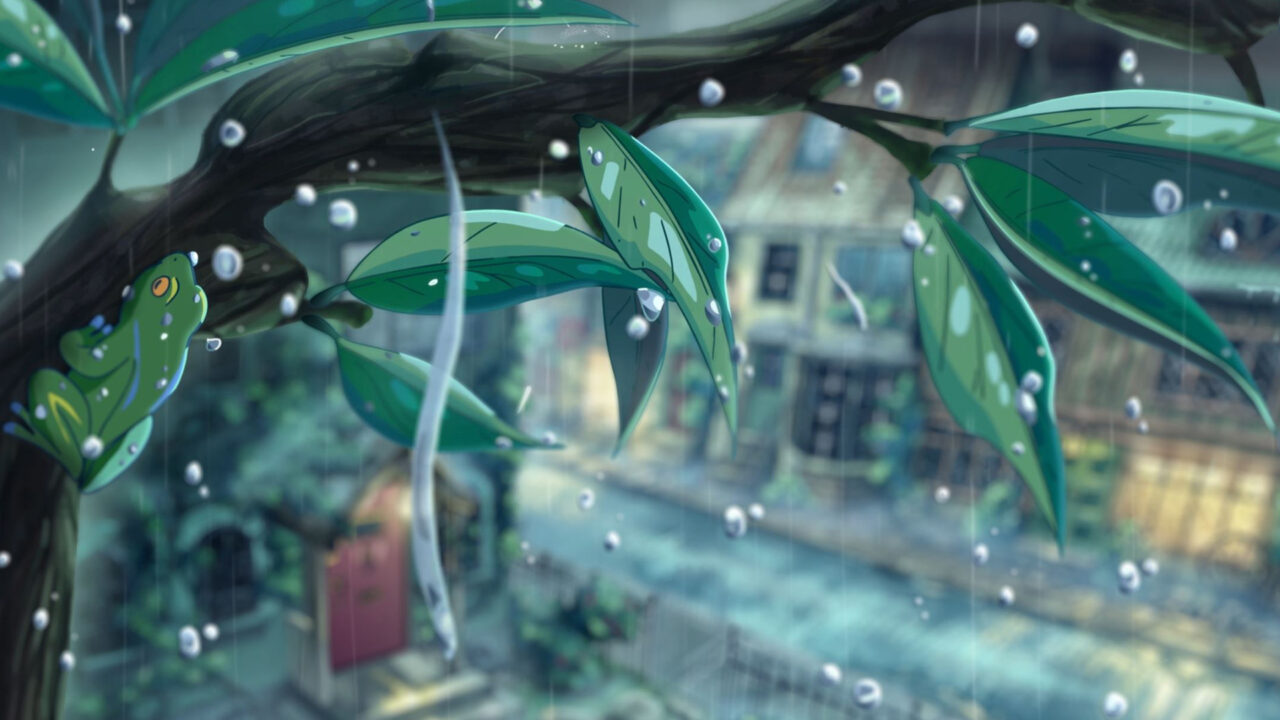 Across the Bridge's appearance at the 2020 OIAF is part of a banner year for ECU animators at the festival, with Joshua Ralph's Trilo-Bite and Kunsang Kyirong's Yarlung likewise selected for participation, and Yarlung chosen as Best Canadian Student Animation.
The pair say both 2D and 3D animation are forms they're "extremely passionate about," adding that collaborating on Across the Bridge provided an ideal opportunity to test their ability as animators.
"We experimented a lot more with the skills we had built up to that point, and managed to push our own personal boundaries and create our personal best work yet," they said.
Alisha and Goody also point to their dynamic as co-creators as a key factor behind the film's energy and freshness. Goody, for instance, is passionate about animation tasks such as modelling, texturing and world-building, while Alisha loves concept art, animation and post-production.
"Working together as a team was incredible!" they said. "It opened up so many doors and new opportunities, knowing that someone has your back, and that we were willing to split the workload between us. We also have similar mindsets and an equal amount of passion for our craft, so we never felt alone in the project."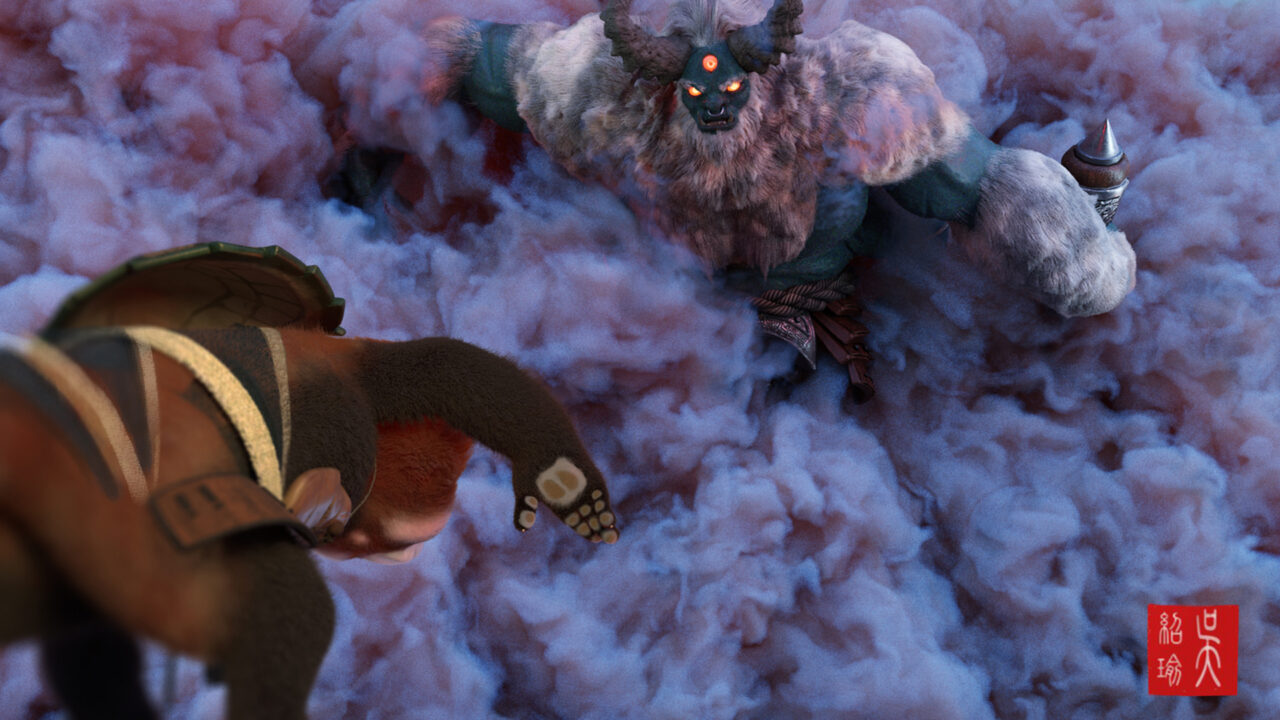 Alisha and Goody said they were "thrilled" to have Across the Bridge included in this year's OIAF, alongside fine works by their peers at ECU as well as by animators from across the globe.
"The OIAF is a very prestigious film festival, and knowing that amazing people would be watching our work was very humbling," they said.
"We didn't expect to be accepted into OIAF, and you can imagine our excitement when we got the acceptance email! Having taken part in OIAF gives us the feeling that our film is on a pedestal."
Goody currently works at Snowball Studios as a modeller, and Alisha works at Scanline VFX as an animator. The pair say they also have new personal projects currently in the works, which they hope to share in the future.
You can see a trailer for Across the Bridge now, on Vimeo. You can also watch Alisha and Goody dig deeper into their extraordinary animation practice in a YouTube tutorial, via Griffin Animation Academy, entitled 'The Art of Blending 2D and 3D Animation.'