Design For Startups Announces Spring 2020 Partnerships
Posted on February 03, 2020 | Updated February 07, 2020, 8:06AM
Interaction Designer and ECU alum Amy Zhu praises the program for giving her a head start on turning her education into employment
When Amy Zhu (BDes, 19) graduated from Emily Carr University, she stepped directly into a role as an Interaction Designer with Vancouver startup Copilot AI.
As a two-time participant in the Shumka Centre for Creative Entrepreneurship's Design for Startups program, she says she made the leap without missing a beat.
"Design for Startups really ended up changing my life," Amy says of the program, which pairs student designers with local technology companies looking for a design solution to a particular problem, and mentors those students throughout the process.
"I was able to apply the classroom knowledge I learned in a work setting," Amy says. "That's something you would never be able to get in a classroom setting … Because in the classroom, you would learn a blue sky is possible, but developers will tell you what challenges you might face in the real world."
Amy now works full time for Copilot AI, tackling everything from product and marketing design, to developer support, to coding and feature writing. Her success story is just one of many which have emerged since Design for Startups was first piloted in Fall 2013.
Through a long-standing partnership with Innovate BC, fifty companies have been successfully partnered with design students by the program since that time. Now, with a new wave of funding courtesy of the federal government's Digital Technology Supercluster initiative, Design for Startups is set to double its capacity, running twice a year, in Spring and Fall terms.
With the support of the Digital Supercluster, Design for Startups is on track to pair another 40 companies with 40 student designers in the next two years alone – an expansion which Shumka Centre Director Kate Armstrong says bolsters the local design economy by strengthening networks between sectors, and fostering a new generation of empowered young workers.

"Design for Startups boosts capacity by building a bridge between the worlds of design and technology," Kate says.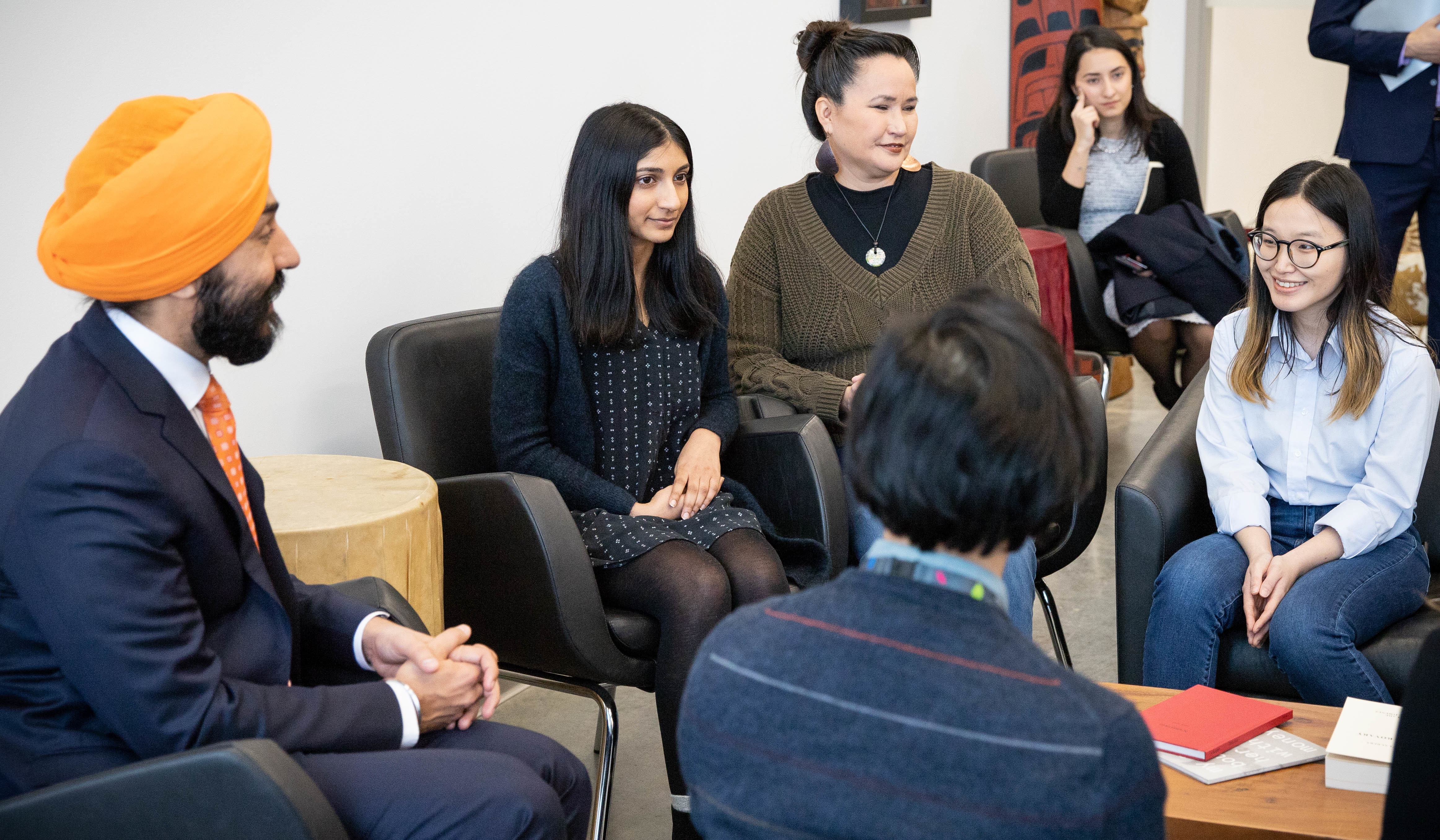 "Projects in our Capacity Building Program, such as Design for Startups, create opportunities for Canadians to be skilled and job-ready so that we can continue to leverage the opportunities digital transformation delivers" says Sue Paish, CEO of the Digital Technology Supercluster.

Raghwa Gopal, President and CEO of Innovate BC, called Design for Startups a "huge win for everyone involved," noting the program represents an unmatched opportunity for young designers and companies to build on each others' strengths.

"As a funder of this program since 2014, we at Innovate BC are extremely proud to support an initiative that has a positive impact on our thriving tech sector," he said.
The Spring 2020 cohort of Design for Startups student-company partnerships were finalized earlier this month. Over the course of the next 12 weeks, nine Emily Carr designers will work directly with the technical and business leads of partner companies. The program will run again in Fall 2020, with applications for companies as well as students opening in September.
From Amy's perspective, any student considering an application should just jump in feet first.
"Go for it! Just go for it," she says. "And don't be afraid to speak up. Companies never think of you as 'just a student.' Your opinion and what you've learned at ECU will impact the company."
About Design for Startups