Announcing the 2020 Graduation Award Winners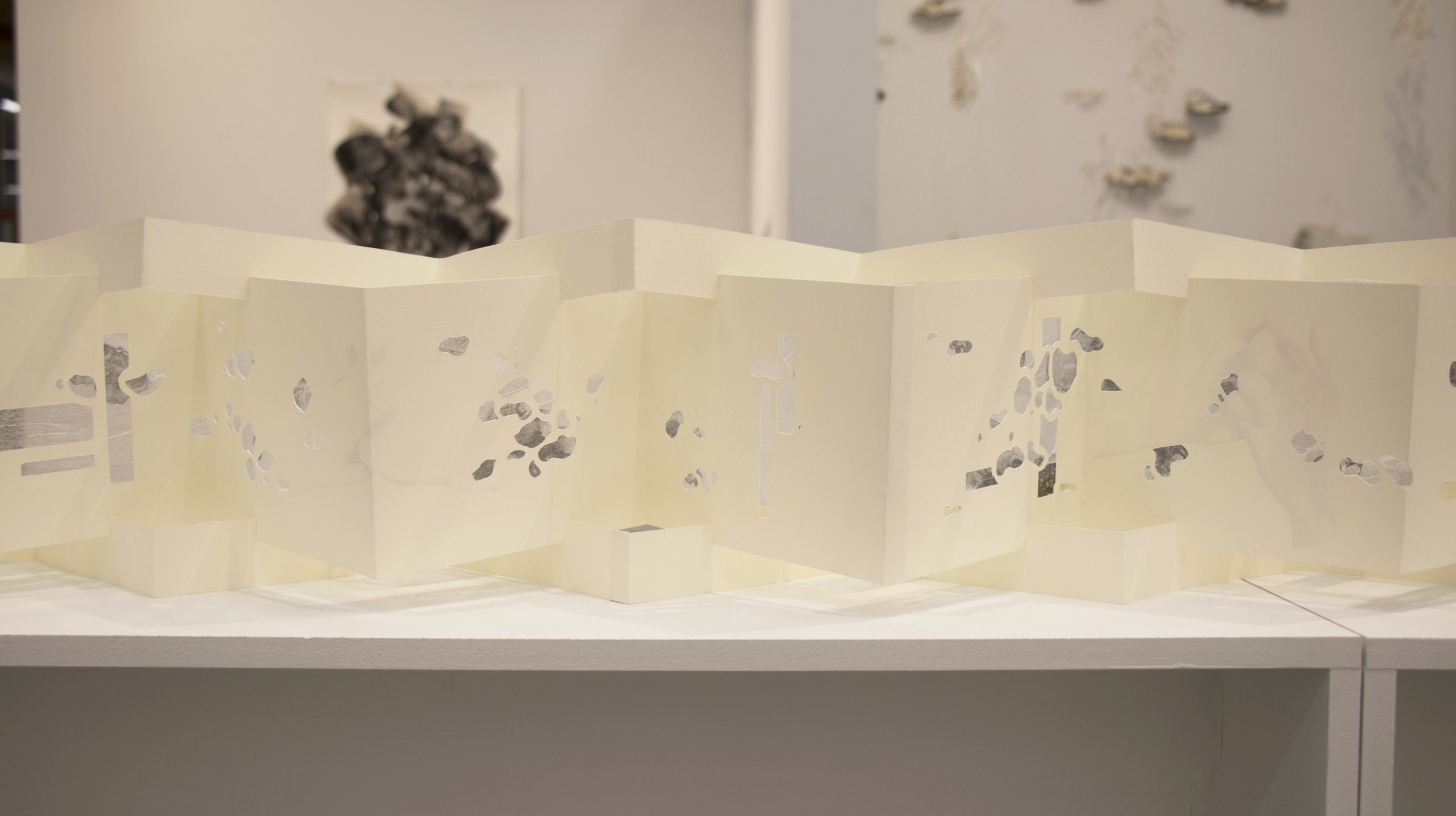 Posted on October 29, 2020 | Updated November 17, 2020, 1:23pm
Twenty-eight students received graduation awards in acknowledgement of their exceptional work and accomplishments.
This year has proved exceptional in every way, as the COVID-19 pandemic prevented our graduation show from happening on campus in May. However, our talented graduating students were able to exhibit their work virtually through The Show 2020, a stunning digital collection of their diverse and accomplished work. Though these unprecedented times delayed the process of selecting our graduation award recipients, we are thrilled to announce them now.

Forty-three students were recognized for their remarkable work with a graduation exhibition award or honourable mention. This year, we honoured students in several new categories, thanks in part to the support of generous donors:
The ECU Graduation Award for Anti-Racism and Social Justice. This new award is granted to students whose work in The Show explores or responds to anti-Black, anti-Indigenous, or anti-Asian discrimination and racism. In its inaugural year, this award was granted to four students: Hyojin Lee (BDes), Serisa Fitz-James (BFA), Abril Salas (BMA) and Clinton Liu (BMA).
Judith Warren Painting Award. This award is granted to an undergraduate Visual Arts student whose work is in the medium of watercolour. The inaugural winner is Qianyu Zhou (BFA).
Opus Art Supplies Graduation Award. Two awards for a BFA and an MFA student working in the discipline(s) of painting, drawing, ceramics, sculpture, illustration, photography or print media. The inaugural winners are Haley Bassett (BFA) and Rebecca Bair (MFA).
Several students received multiple honours, including Abril Salas and Clinton Liu, who jointly received The President's Media Awards for Excellence in 3D Computer Animation for their short film Mine, in addition to their ECU Graduation Award for Anti-Racism and Social Justice. Anna Anaka was honoured with both the John C. Kerr Chancellor Emeritus Award in Media and the Saralee James Memorial Award for her graduation film, Looking Back. Sophia Joy Middleton received the Landon Mackenzie Graduation Award for Visual Arts and an honourable mention in the John C. Kerr Chancellor Emeritus Award in Visual Arts. Serisa Fitz-James also received an honourable mention for the Thelma Ruck Keene Memorial Award for Ceramics, and Haley Bassett received an honourable mention in the Vancouver Art Attack Award.

In total, 28 students received awards valued at $33,600 based on their works in the show, their GPAs, or a combination of the two. Wherever possible, students who identify as Black, Indigenous or People of Colour (BIPOC) were given strong consideration to receive awards.
Particularly in these challenging times, we are especially thankful for our donors who make it possible to offer many of our awards in support of emerging artists. Selections were made by juries comprised of industry experts, curators and art collectors. Fifteen students were also selected to receive honourable mentions, and one received a specially-chosen honorary distinction.

We are grateful to our distinguished jurors and everyone who assisted in the awards process. Click below for the full list of award recipients.
Complete List of Student Awards