Esteban Perez's 'Liquid Land' Selected for ECU's 2021 Long Service Recognition Program

Posted on December 06, 2021 | Updated December 10, 2021, 8:53AM
A limited-edition run of prints was gifted to longstanding employees as part of the HR initiative, which aims to recognize the dedication and commitment of ECU staff and faculty.
A recent, limited-edition artwork by artist and recent MFA grad Esteban Pérez (MFA 2021) has been selected as a gift for longstanding employees of Emily Carr University as part of the Human Resources Department's Long Service Recognition program.
The photographic print is a still from Esteban's video, Liquid Land, for which Esteban sculpted a brick "from unceded territory" — earth taken from outside the school and from Squamish territory in collaboration with Squamish artist and educator Aaron Nelson-Moody, also known as Splash — and later returned the sculpture to the forest where it would break down over time.
"The idea behind placing the sculpture back in the forest was to let the biological and natural processes like rain, snow, and wind dissolve the ideological divisions embedded in the land narrative," Esteban writes in his description of the work, which was made during his MFA studies. "The video presents a slow process of decomposition that forces the viewer to experience a different sense of time — a more-than-human time."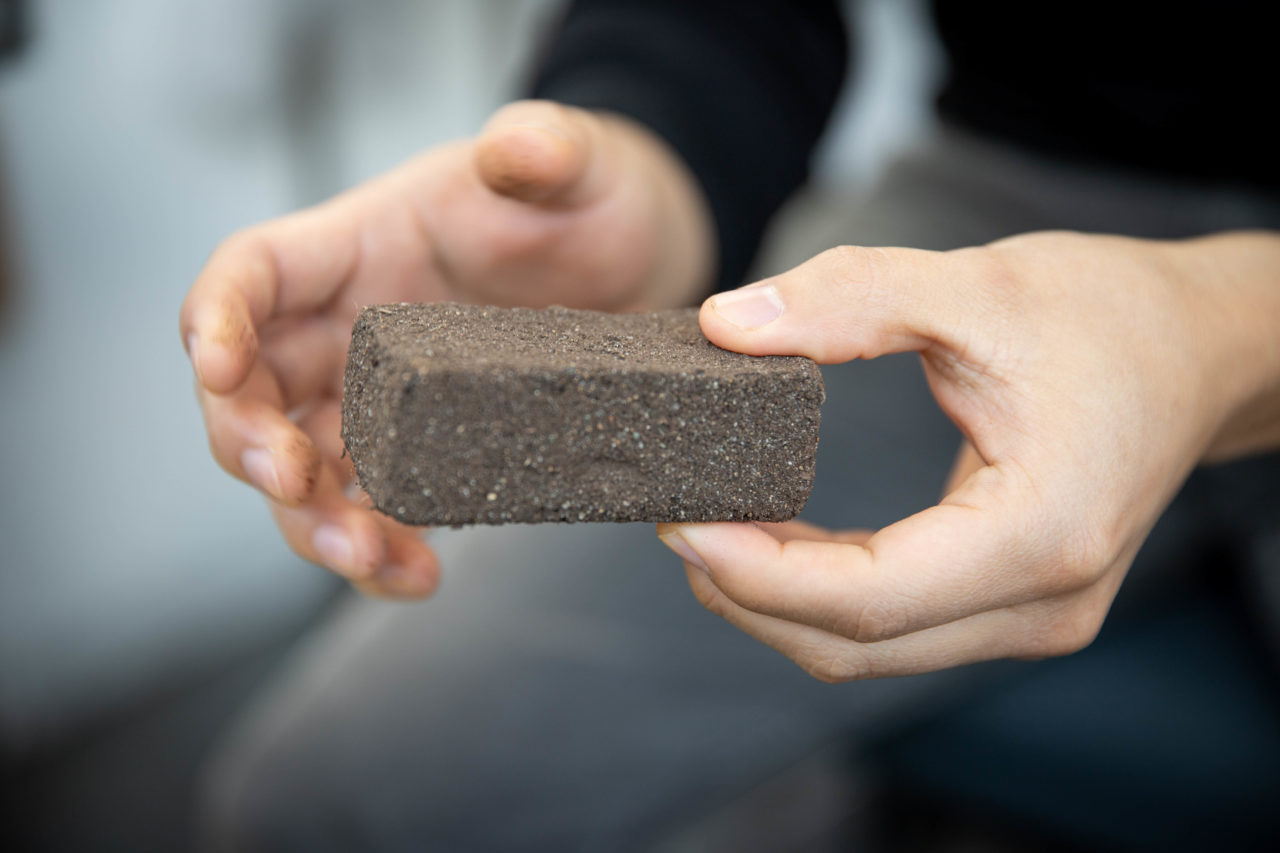 Liquid Land aims to repel the "extractive gaze," which views nature only as a commodity for capitalist exploitation, Esteban continues. Instead, the work proposes the forest as "a living ecosystem … where more-than-human entities, human bodies, and spirits from the past meet."
These themes animate much of Esteban's work in recent years, all stemming from a question he posed to Connie Watts, Associate Director of Aboriginal Programs at ECU, about the meaning of the territorial acknowledgments he had been hearing since moving to Vancouver from Ecuador. As part of her answer, Connie connected Esteban with Splash, whose guidance would help lead Esteban to create a series of performance works, including the one titled Earth Project, which would ultimately earn him the 2020 Audain Travel Award.
That same year, Esteban won second Place in RAW, an online MFA exhibition organized by the University of Montana, and was selected for the Premio Brasil – Arte Emergente, an award funded by the Brazilian embassy in Quito for the promotion of Emerging Artists.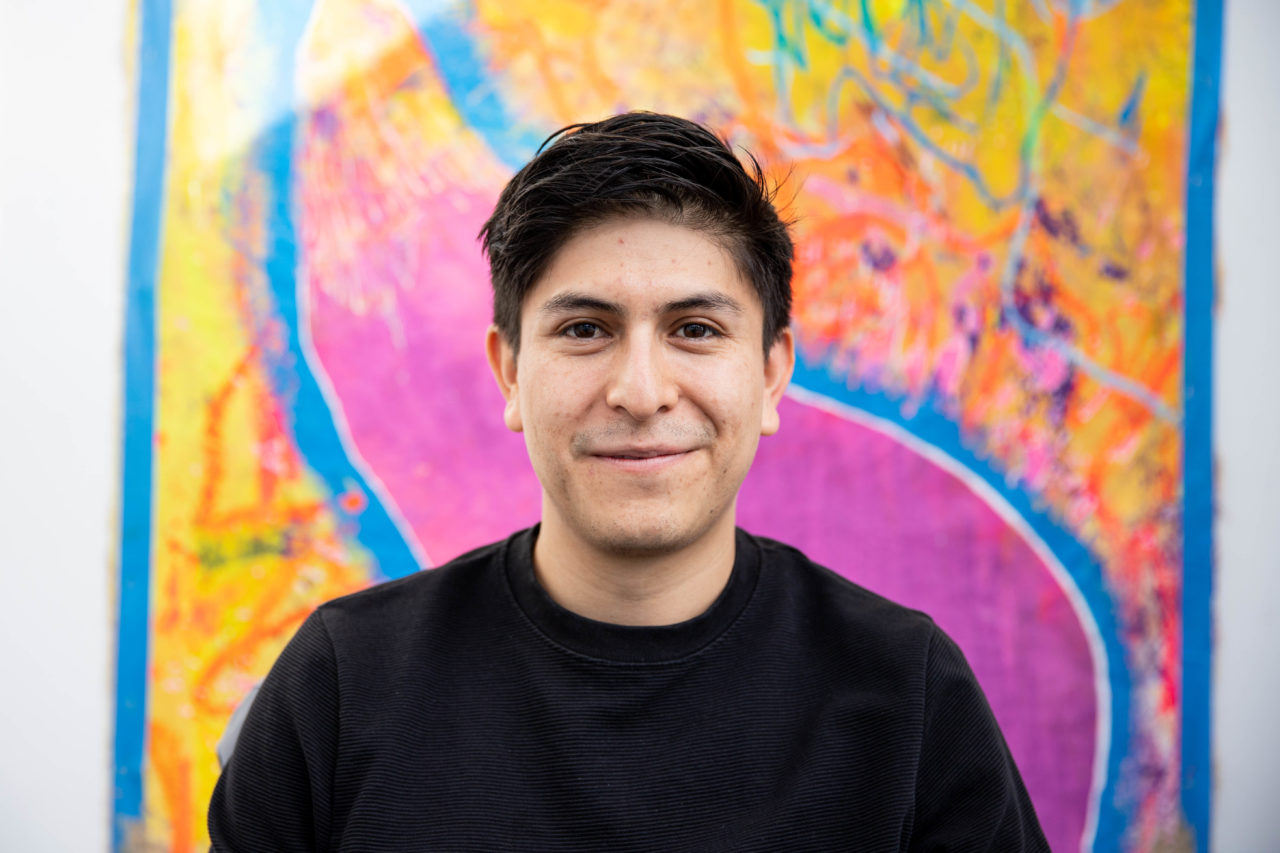 As part of the The Long-Service Recognition Program, Esteban's work was selected from among 20 student works by juried review following an open call for submissions earlier this year. Prints of the work were gifted to ECU employees who have achieved a milestone of more than than 25 years of service at the university. An additional copy from the edition will be on display as part of the ECU HR Department's permanent collection.
The Long Service program is intended to spotlight the passion, and shared, genuine commitment of ECU employees to interdisciplinary education, research, collaboration and excellence in visual arts, media arts and design.
Visit Esteban's website to learn more about his practice, and read about his Audain Travel Award win in our 2020 story about his work. And don't miss episode 16 of The Polygon Gallery's podcast which features Esteban and Splash in conversation about their work on Esteban's Earth Project.