Maria-Margaretta, Parvin Peivandi, Malina Sintnicolaas Solo Shows Debut at BAF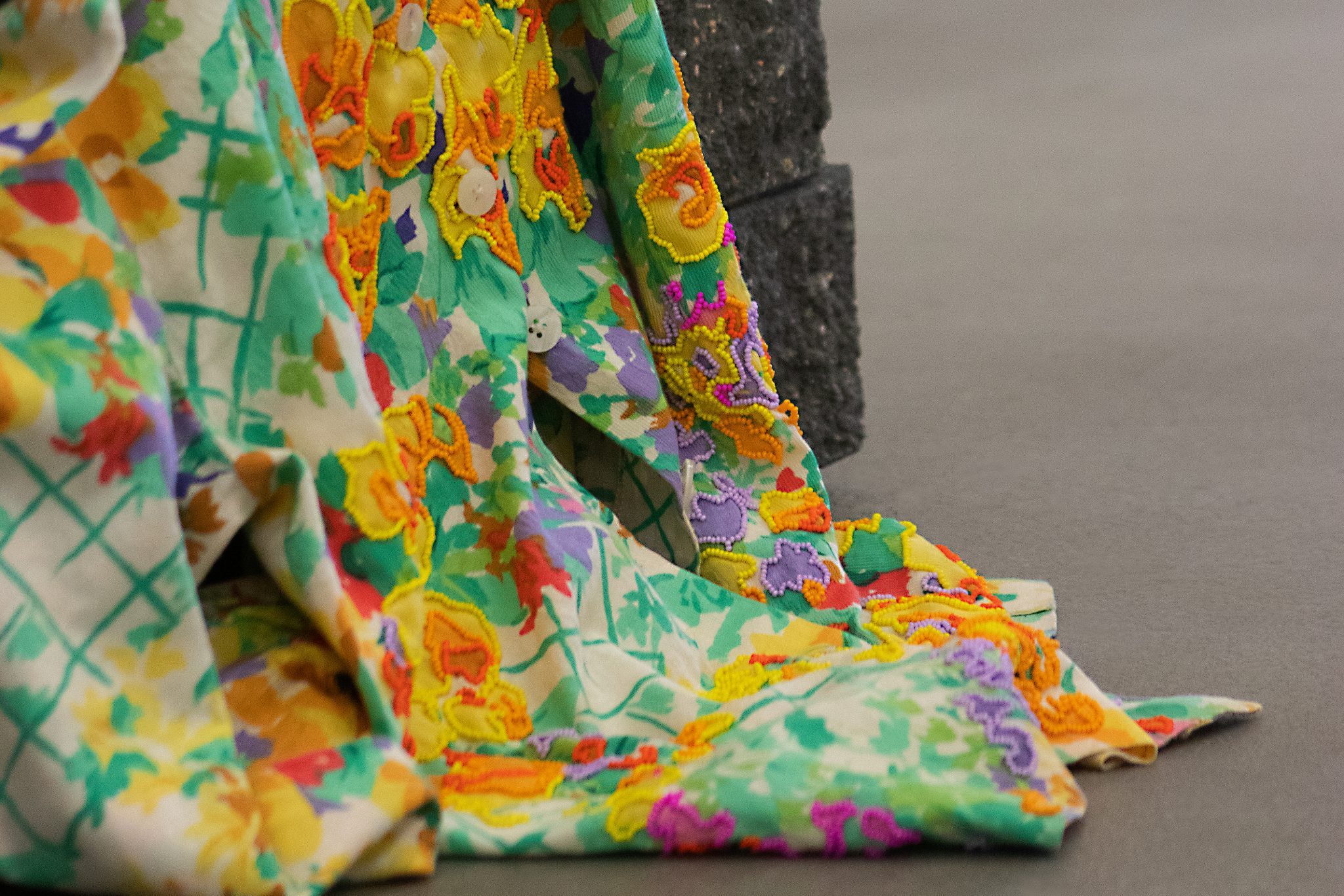 Posted on September 23, 2021 | Updated October 05, 2021, 10:08AM
New works by each of the artists and ECU alums will be on view at Burrard Arts Foundation through Oct. 23.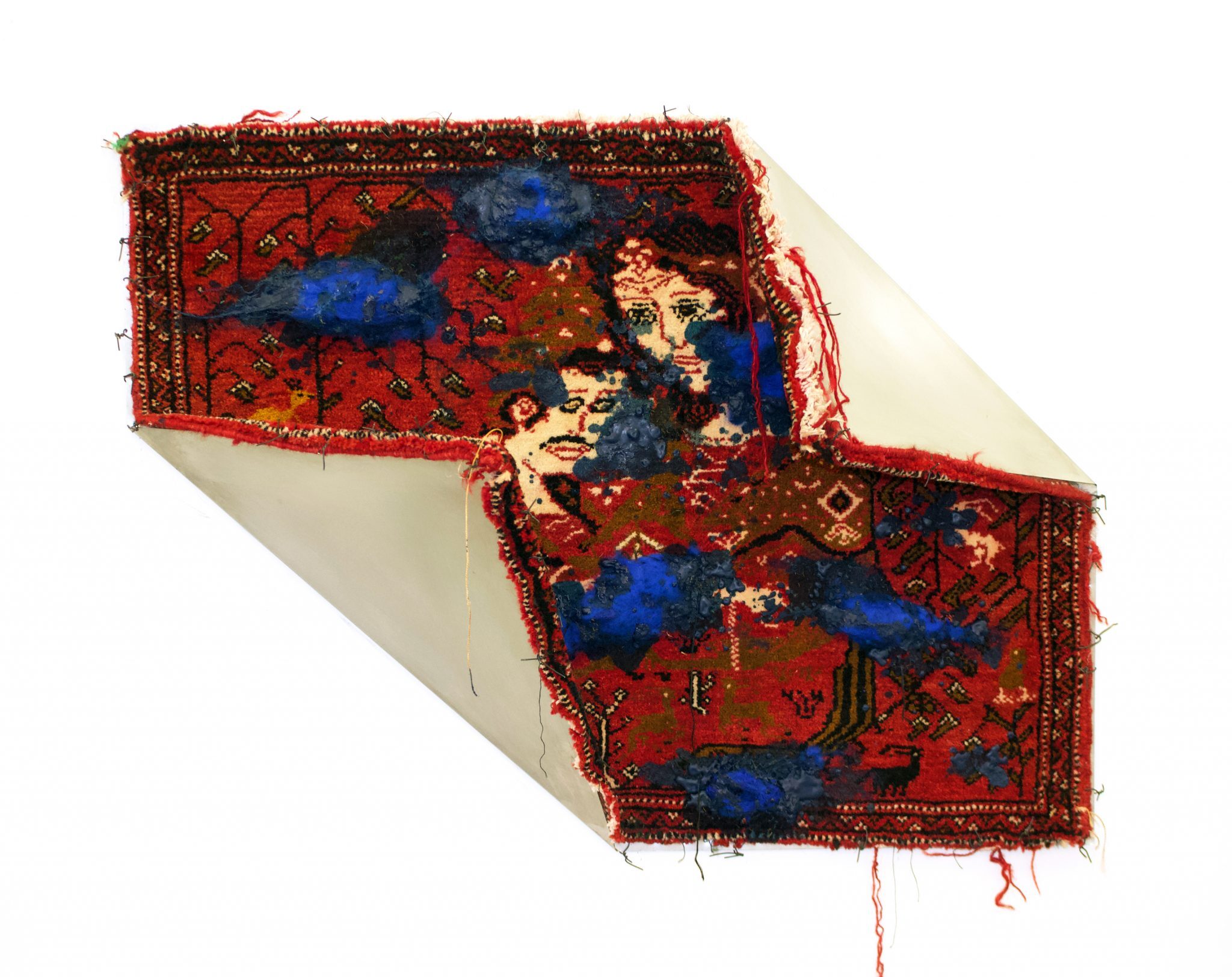 In Returning Tenderly Triumphant, North Vancouver-based artist and ECU faculty member Parvin Peivandi presents a suite of sculptures that "combine seemingly opposed materials, fusing worn found textiles with sharp metal sheeting and brightly pigmented beeswax," the BAF writes.

"Through her practice, by working to establish a link between the body and these works, Peivandi creates common ground between her own body and the body of the individual. Embracing ideas of the body as object, the sculptures acknowledge the precarity of individual lives, in particular the lives of people from the Middle East."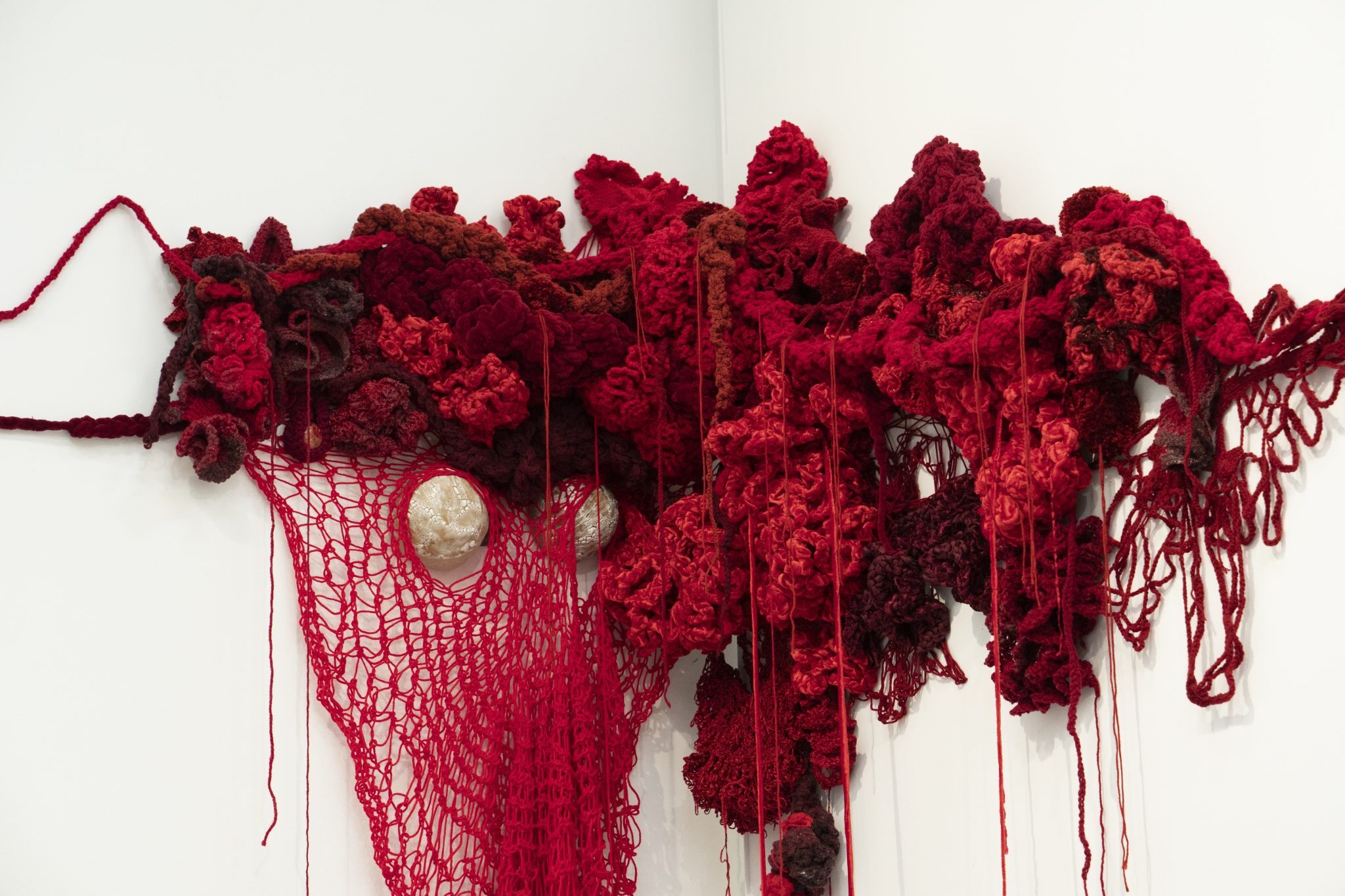 In her installation Always Growing Never Healing, Malina Sintnicolaas employs ceramic forms partially hidden in double-stitched red wool to visually address "the raw, often unseen wounds of post-traumatic stress," the BAF notes in its press release.
"Emotional trauma takes a heavy toll on the body. Mental health workers, when treating trauma, will often ask a person where they feel the traumatic memory — perhaps as a tension in the chest, or shoulders, or as butterflies in the stomach. Sintnicolaas presents the BAF Garage as a similar bodily container, with the crocheted material entangling within."
Visit burrardarts.org now to learn more about each of the artists, and to read the outstanding exhibition texts for each show. Resistance in the front yard with spitz, cigs, and coffee, Returning Tenderly Triumphant, and Always Growing Never Healing will be on view at BAF through Oct. 23.