Zoë Laycock Finds Balance in Art, Exploration and Community Practice
Posted on March 29, 2021 | Updated March 29, 2021, 8:18AM
The artist, writer, community worker, researcher and ECU student on her "outward and upward growth."
Zoë Laycock is telling me her story. In describing the present, she slips into language that suggests she's just now looked up to discover her good fortune.
"I guess it all wove together in this magnificent web," she'll say. Or, "It's just kind of whirlwinded into something really good."
This modesty is perhaps unsurprising, given the path Zoë has been walking. From a young age, her life and work have been characterized by an ethic of service. Service to her community, especially, has been a guiding light for the artist, tutor, community worker and researcher.
The truth appears to be that Zoë herself is the author of her own luck. It's her fortitude, her quiet assuredness, and her willingness to step into unfamiliar spaces that have found her at the centre of that whirlwind.
Born and raised in Calgary, Zoë is Anishnaabe Métis on her mother's side, with a father of European descent. Since before she was born, Zoë's parents have run Métis Calgary Family Services (MCFS) — a non-profit outreach centre for urban Aboriginal parents and children. Zoë's relationship with that organization has been lifelong.
"Not only did I work there actively for nine years, I literally grew up there, as a part of all the goings on," she says. "So, that aspect of engagement with my Indigenous community — especially in an urban setting — is something that has always been a natural part of my life and my practice, I guess."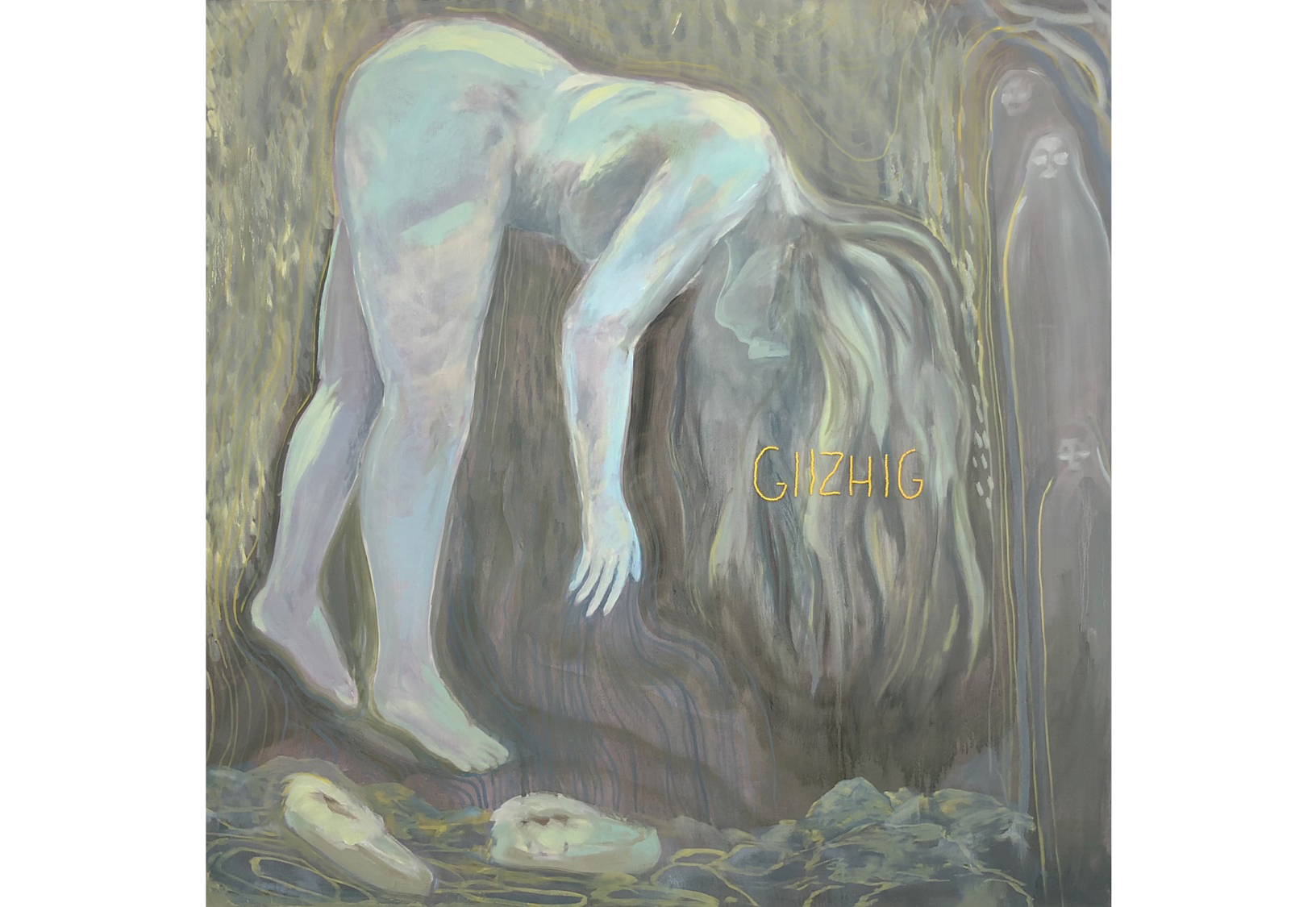 Zoë was taught Métis beadwork as a child, and has always been an avid writer. "I'm a songwriter and I write poetry and I've always journaled and written passionately about secret small things," she says. She also maintains a material art practice. Currently, for example, that practice involves beading Anishnaabe words into oil paintings — a literal intervention of Indigenous language and material practice into the "colonial fabric of a historically Eurocentric, white-dominated medium." She has also beaded objects including her grandmother's bingo dabber, which Zoë says speaks to the "cultural importance of gambling and bingo as activities to gather around" within contemporary Indigenous communities.
With those passions in mind, she decided to pursue a post-secondary arts education in Alberta.
"I had an OK time. I wasn't very successful there, and ended up focusing on work at MCFS while I was in school," she says at first, later adding, "I personally didn't feel very supported in school as an Indigenous person."
Zoë decided to move on, and looked west, to Vancouver. She'd travelled to the city before, and knew of Emily Carr University by reputation. She could finish her degree there, she thought, and wouldn't have to go as far afield as Ontario to do so. Plus, she had a few friends already living in the area.
Almost as soon as she arrived at ECU, Zoë says the team at the Aboriginal Gathering Place (AGP) reached out to her. They acknowledged her as a new Indigenous student, and invited her by to hang out, have a snack and see what kinds of resources they have to offer.
"It was a completely different vibe that I wasn't used to, and it was really exciting," she says. "I started coming in regularly just to visit."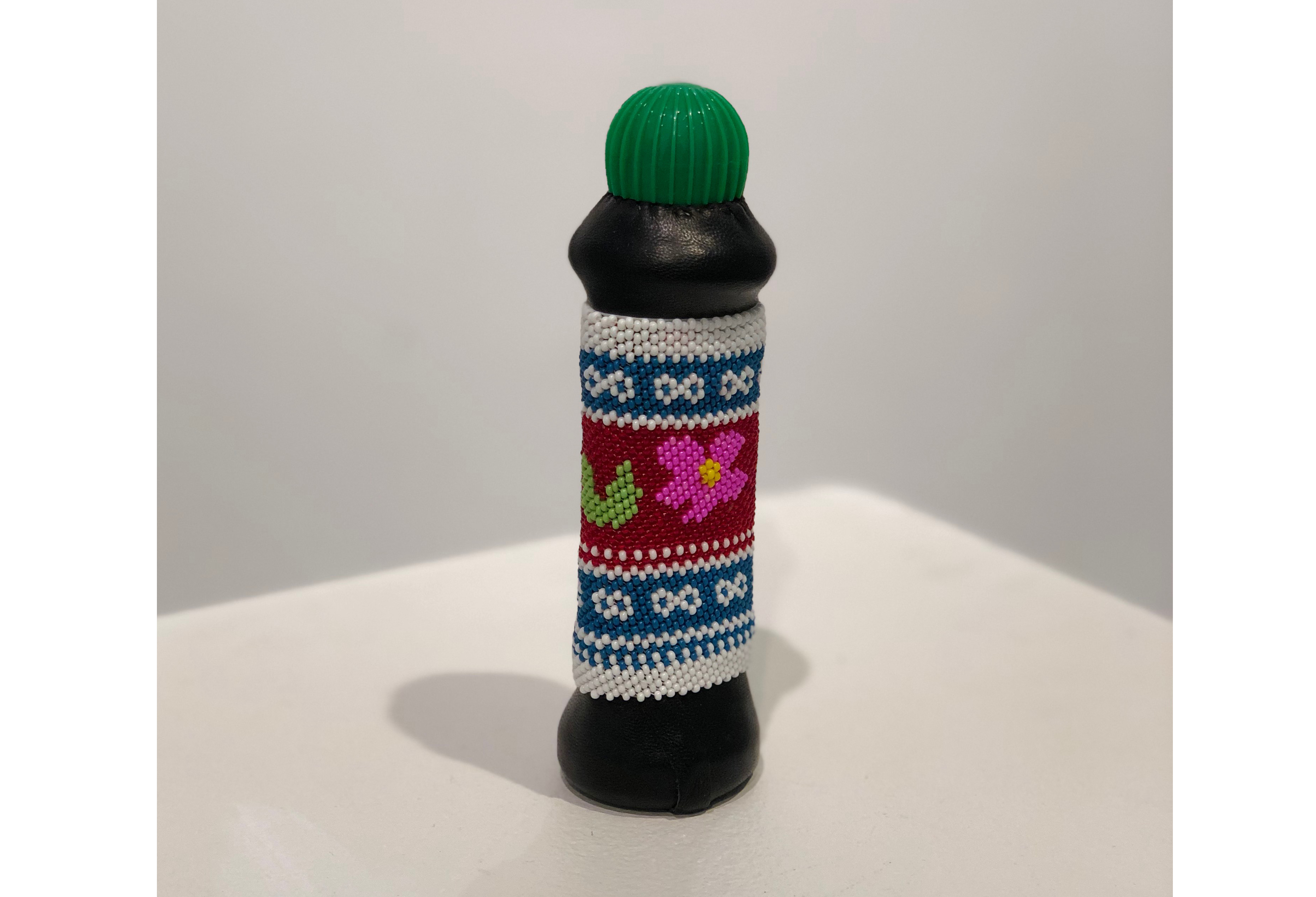 Soon, she'd applied to the Writing Centre at ECU to become a peer tutor. Having landed the job, she established a drop-in Aboriginal-specific weekly tutoring hour at the AGP.
"To me, that was just another excuse to come and hang out and be in the space," she says. "Even just to be in there feels nice."
Through Connie Watts, associate director of Aboriginal Programs at ECU and one of the women who runs the AGP, Zoë found yet another opportunity. The Decolonizing Healthcare through Cultural Connections program was looking for a research assistant. Connie thought Zoë would be just right for the job. And Zoë quickly discovered how well her experience with Métis Calgary Family Service prepared her for a project like Decolonizing Healthcare, which aims to create systemic change via Aboriginal material practice.
"Back in Calgary, any time I was not in school, I was doing youth work — and not only was I frontline on that, but I was also coordinator of the Aboriginal students program," she recounts. "I became something like a community resource support worker through that organization, because a lot of the kids that I was working with had younger and older siblings, and you get involved with these families, and it just kinda snowballs — in a wonderful way."
Meanwhile, Zoë discovered the Social Practice and Community Engagement (SPACE) minor at ECU. Feeling like it was an expression of so much of what she'd already taken on, she applied, and was accepted.
"Through coming to the AGP, through this research with the Decolonizing Healthcare project, through the SPACE minor, and my work with the Writing Centre, it was like a kind of reset," Zoë says. "It was like finding a new way to do all the same things, the things I still have a passion for. Coming here was like finding a new way to grow with that passion. Not that the other stuff wasn't positive, but my work currently is more of an outward and upward growth."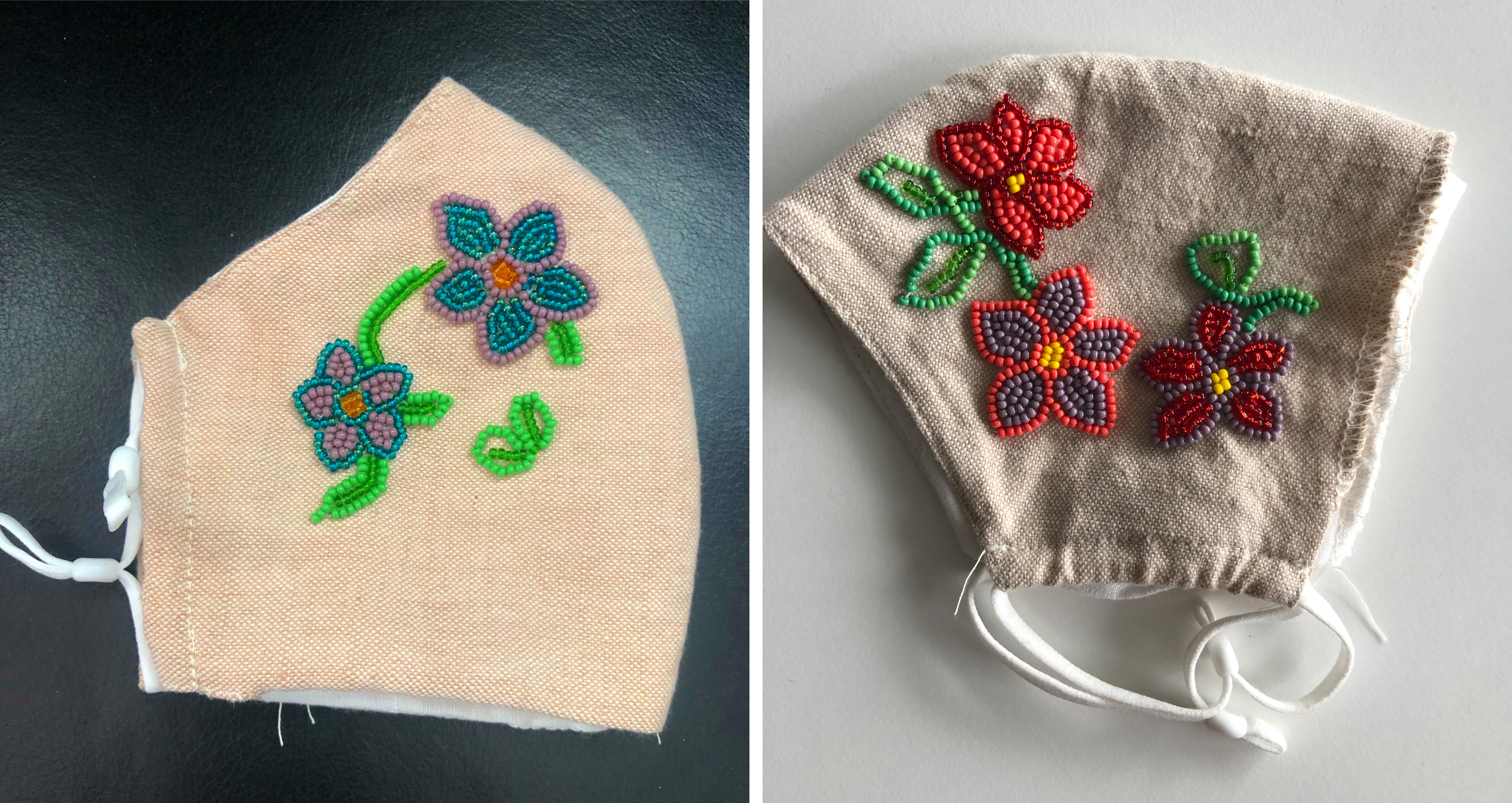 Now in her final year at Emily Carr, Zoë continues to pursue her interdisciplinary art practice. She's currently creating a series of moose-leather head harnesses featuring Métis beadwork as part of an engagement with countercultures. She also describes an abiding fascination with the way space and place can "hold memory and ancestral energy" — an exploration she often refers to in shorthand as an "interest in ghosts," or, "the paranormal."
She's also simply enjoying an experience of newfound equilibrium.
"I've almost found a balance. Not like a two-tiered, two-sided, binary kind of balance, but a really holistic, multiple balance," Zoë says. "I had become so used to being the point of outreach. Coming here, it was like, 'Oh, OK, It's my turn now. I don't have to be the support. I can be supported.'"
You can find details about Zoë's Aboriginal-specific peer tutoring hour on ECU's events page. Learn more about the Decolonizing Healthcare project on the ECU website. And view examples of Zoë's work now on her website.