Leaning Out of Windows Enters Final Phase with 'In/visible Forces'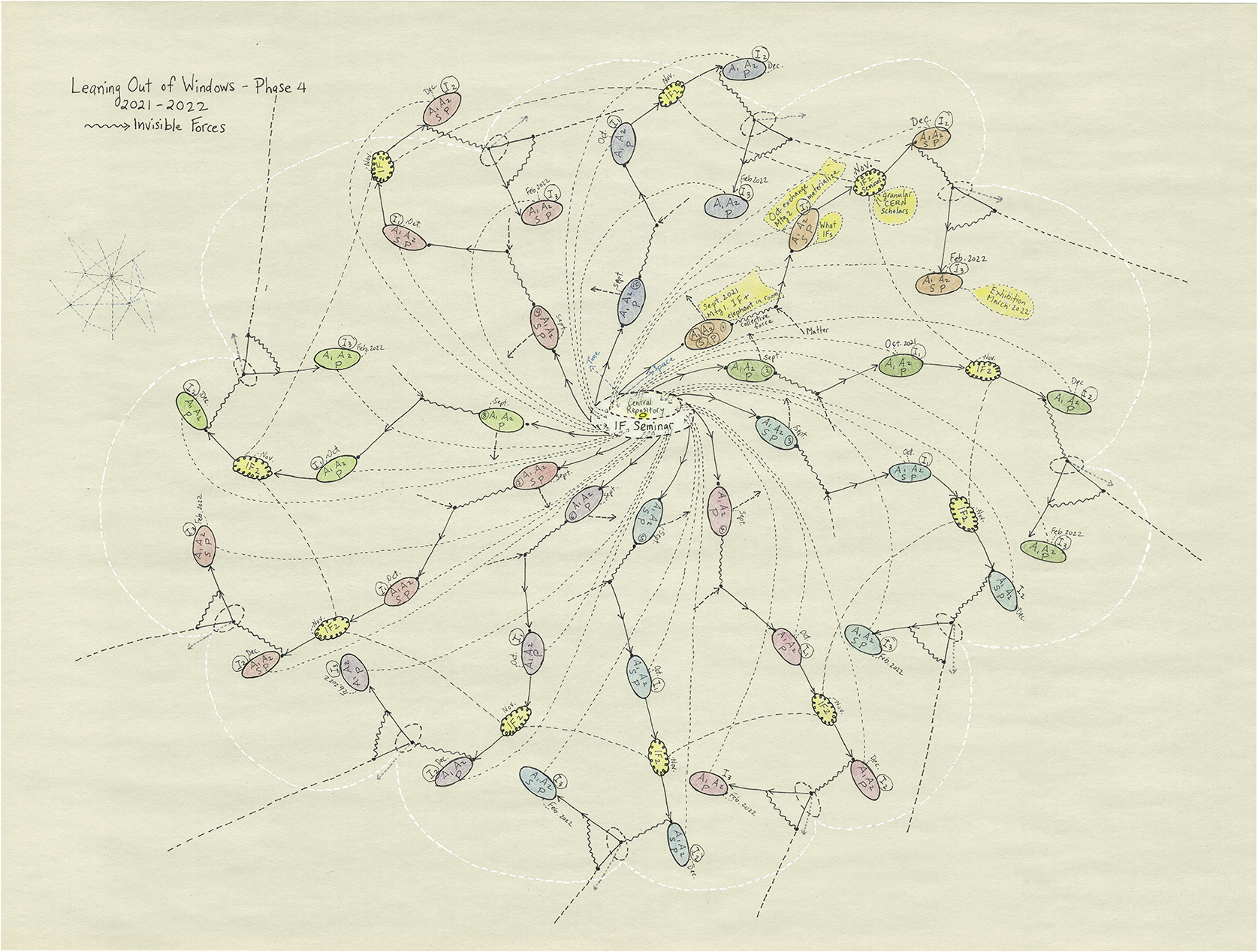 Posted on March 07, 2022 | Updated May 10, 2023, 11:39am
Led by artists and ECU faculty members Randy Lee Cutler and Ingrid Koenig, the multi-year project brings together artists, scientists and scholars in creative dialogue.
Mounting the third and final exhibition of the Leaning Out of Windows (LOoW) project is a "bittersweet" event after years of collaboration and discovery, say artists, ECU faculty members and LOoW project leads Randy Lee Cutler and Ingrid Koenig.
The show, titled In/visible Forces, marks an end to the fourth phase of the LOoW project, which will be documented in its totality in a forthcoming publication, to be designed by ECU's Occasional Press.
"While the project itself is concluding we have learned a great deal about modeling transdisciplinary ventures, and we expect that many of those involved will carry forward their experiences in creative new ways," say Randy and Ingrid, who spoke to me as a pair via email.
"Artists, scholars and physicists have had inspiringly productive conversations and creative collaborations. And it has been very rewarding to have undergraduate and graduate research assistants participating in every phase of the project."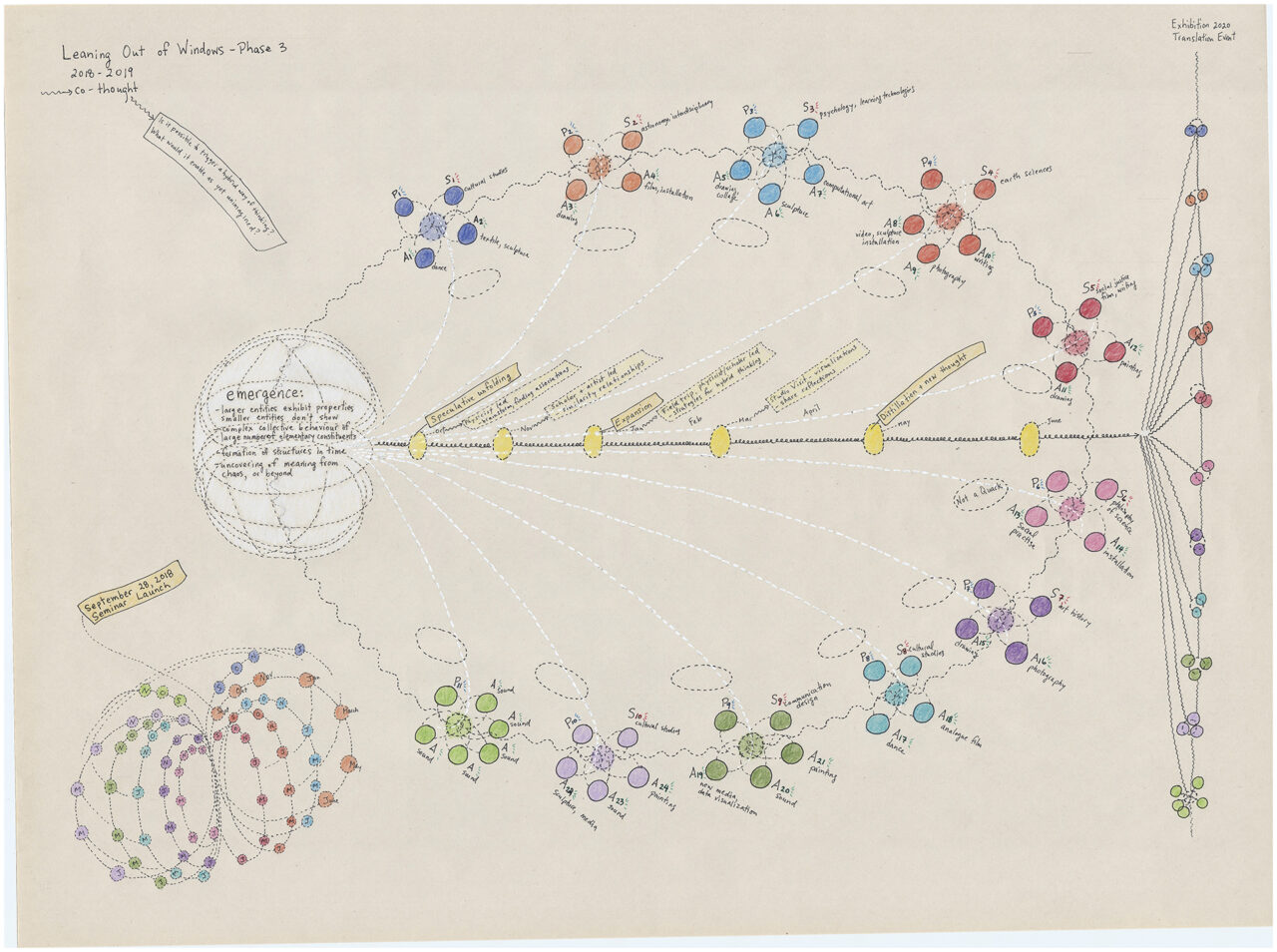 Leaning Out of Windows is a four-year project that brings together physicists working at TRIUMF, Canada's particle accelerator centre, with artists and scholars. The groups enter into creative dialogue to uncover how their practices overlap and transmit knowledge in productive and often startling ways. Each phase of the four-year project — which is supported by a Social Sciences and Humanities Research Council of Canada (SSHRC) Insight Grant — is organized around a thematic subject, the latest being "invisible forces."
"'Invisible forces' references those physical properties that produce 'exotic' phenomena such as weak and strong nuclear interactions, gravity, magnetism and the Higgs boson," reads the In/visible Forces exhibition text.
"Within the context of LOoW we understand 'in/visible forces' as fundamental physics proper­ties. But we are also attracted to and invested in their metaphorical and social connotations as potential and probable influences on artistic practice. How is climate change an in/visible force on our daily lives? In what ways does herd mentality act as an in/visible force on hu­man decision making? We hope to explore a network of ideas from physics as well as, social forces, force-fields and fields of experience."
In the process of exploring some of those questions, Randy and Ingrid say watching connections grow between LOoW artists and their physicist collaborators has been a delight.
"It is a joy to see how physicists are learning about communication with non-physicists and which ideas are taken up by artists," they tell me. "In the process, we are learning about the nature of invisible forces, image-making and exhibition display. We have also noticed that physicists are incredibly flexible and creative with the transformations of their theories into metaphor, story-telling, and other strategies of language play."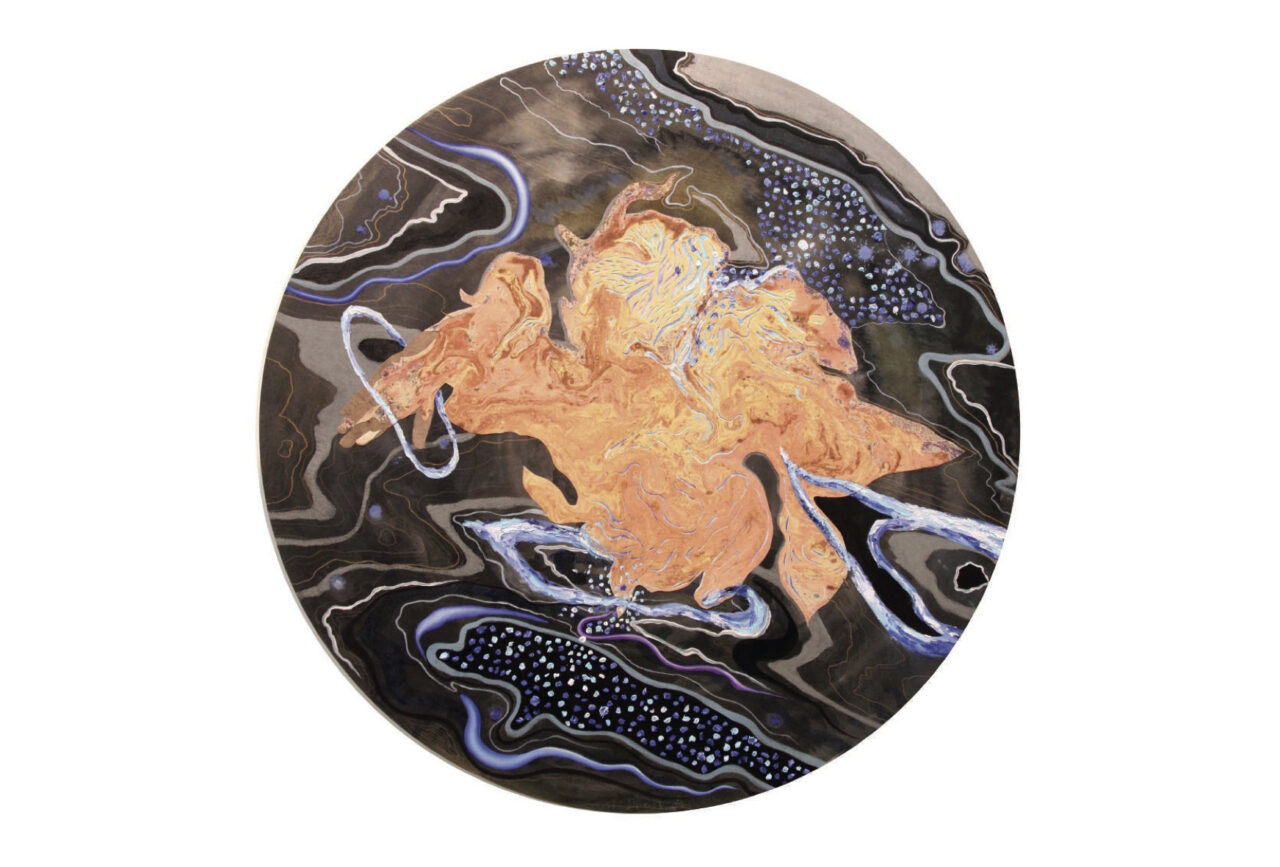 Although the LOoW project is nearing its end, Randy and Ingrid say they will both carry the experience forward in a number of ways.
"For both of us, collaboration is an energizing force that will continue to inform each of our own artistic practices and pedagogical interests," Randy and Ingrid say. "We are both inspired by the intergenerational and diverse communities of the LOoW experience and hope to continue the art/science dialogue for years to come. The space for co-thinking brings new understandings on the complex configurations of reality, and offers strategies to address the pressing needs of the 21st century, where diverse knowledge and cultural practices are understood to be interconnected."
In/visible Forces is showing at the Michael O'Brian Exhibition Commons at Emily Carr University through March 19. Guided tours of the show will be given on March 8, 17 and 18.
Visit Leaning Out of Windows online today or follow them on Instagram to learn more about the project.
--
Visit ecuad.ca online today to learn more about studying in the Audain Faculty of Art at Emily Carr University.